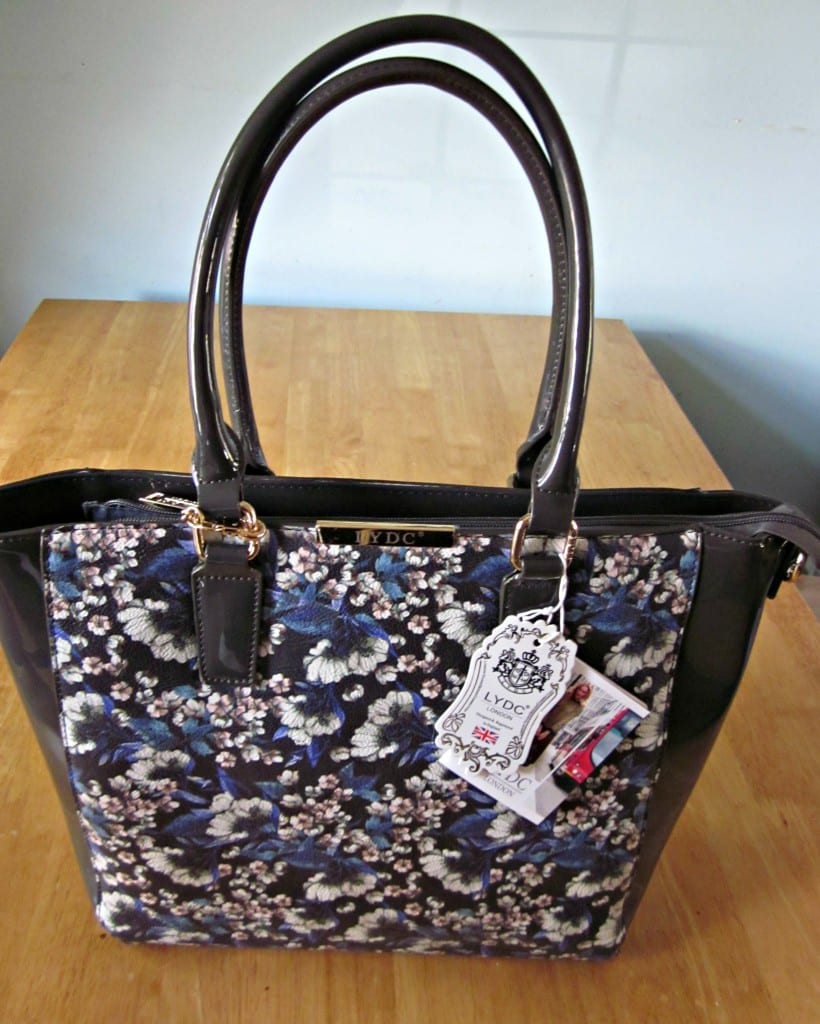 Scarfanista London LYDC Floral Shopper Review
As you all know I love handbags! So when a brand asks me to review one of their handbags I do a little happy dance. Scarfanista is a new brand to me, based in London. They are an aspirational brand who provide on trend scarves and accessories for women. If you take a look at their website you will see a gorgeous collection of scarves, jewellery and of course handbags. They also have a selection of fair trade accessories.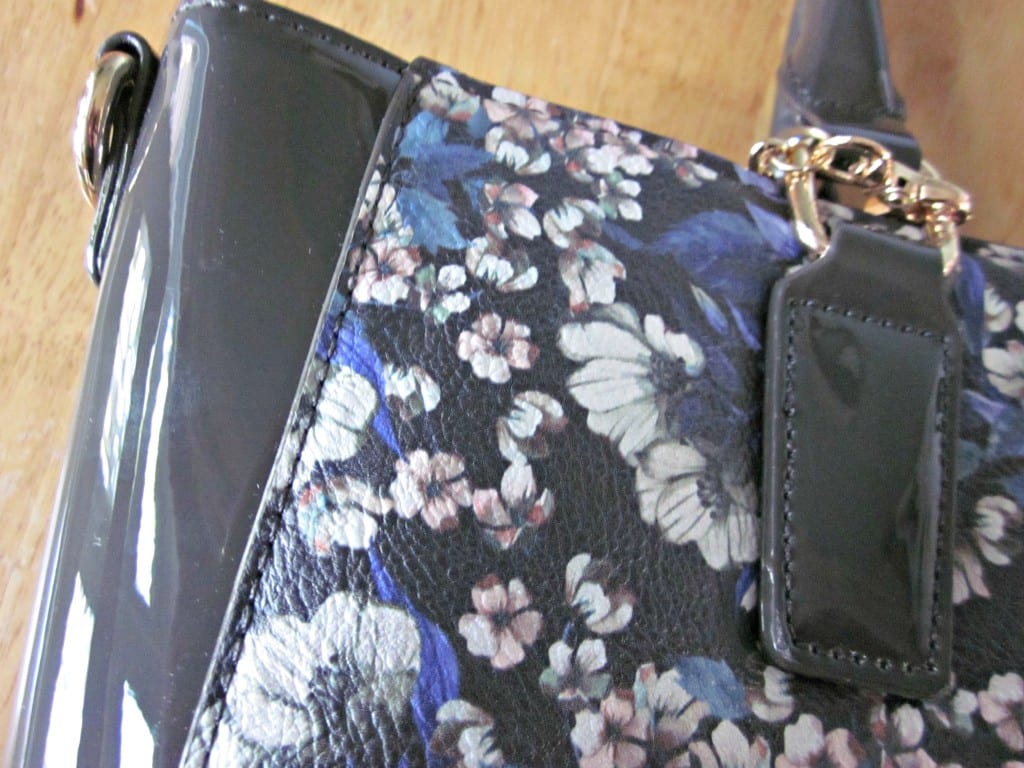 I chose the London LYDC floral shopper to review. This is a really great size bag, for shopping or carrying the additional items you always seem to need to have with you when you have children. Made of good quality PU it has a floral pattern on the front, but the sides, back and handles are grey patent. Finished with gold rings, clasps and zips. All designed by designer LYDC. It also comes with a coin purse that can be attached to the bag with a clasp keyring and a detachable shoulder strap.
Inside there is a back zip, and two mobile phone pockets, the only thing it's missing really as it is quite a big bag is a clip for your keys. I love those otherwise there's always that moment when it's chucking down with rain and your keys decide to hide at the very bottom of your bag.
I have a bit of a confession to make, I'm  bit of a handbag snob in that I usually much prefer leather bags as a general rule. But this bag really is good quality and the patent finish I think makes it look much more expensive than it is. And it really is a total bargain at £38.99.
Actually, something that struck me as I browsed through the Scarfanista London website is just how reasonable their prices are. The most expensive bag listed is £44.99 and there are several great bags for under £20. Which is decidedly more budget conscious than some of my usual shopping favourites!
The bag is good quality and I'm really pleased with it. If you work in an office, this would be a great workbag too, with the floral pattern and patent combination adding something a little different to your usual black bag. Scarfanista also currently have 25% off your first order!
*Disclosure: Scarfanista London sent me this bag for the purpose of this review, however, all opinions are my own.