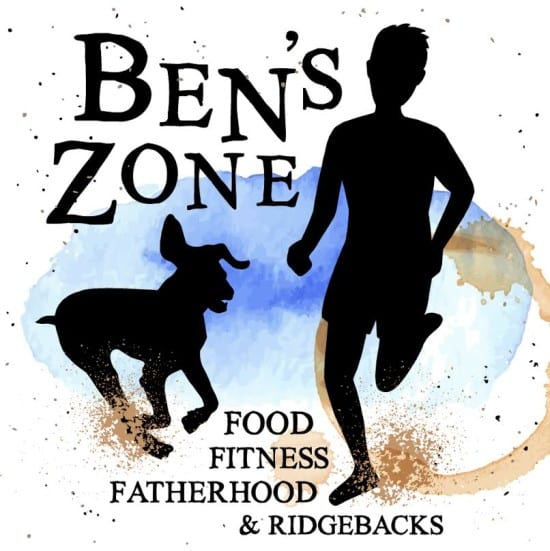 Welcome to a weekly feature on my blog – Ben's Zone. Written by husband… Ben. A foodie, coffee obsessed, ex-smoking, ex-drinking and Ridgeback loving Dad. Who is also seriously into his fitness.  You can find him on the blog (most) Sundays. Enjoy 🙂
---
Hoka One One – Speedgoat Review
When I started trail running, my assumption was that it was much the same as road running, just in the forest. That assumption was wrong and it cost me dearly in terms of injury. I found that the challenges of running on uneven surfaces with high variation in levels of grip added complexities I simply had not considered (fun and exciting complexities). I knew I would need shoes with heavier grip to cope with mud and the like, but these were still pretty similar to normal road shoes. I found that I would twist ankles easily, particularly on raised roots and it started to make me wonder how long I could go on running like this. Relief came in the form of my brother in law (who knows a lot about these sort of things) who suggested a barefoot style. Barefoot style shoes are characterised by having little or no padding and no height differential between the heel and the toe. The lack of this differential means you are more likely to land on the ball of your foot which allows your leg to act as a natural shock absorber minimising the chance of injury. I ran like this for a while and was quite happy, certainly I did not pick up any injuries, but I also found my ankles would ache if I did hard pack trail or fire road sections and my barefoot shoes began to fall apart, so I started looking for a new pair of shoes.
For this pair I knew I wanted the minimal difference between heel and toe height but I also knew that I did not want a complete lack of padding, due to the discomfort this was giving me on longer runs. After doing some research the shoe I settled on was the Hoka One One Speedgoat. The Speedgoats were designed with input from the legendary Karl "Speedgoat" Meltzer a man who, at 49, is still out there winning trail ultra marathons. It impressed me that Meltzer uses the shoes to race as a surprising amount of sponsored athletes do not run in their 'signature' shoes. So I thought, if these shoes are good for a trail ultra marathon, they'll do me for my forest jaunts.
On getting the shoes I was struck by how blocky they look. Though there is only a 5mm differential between heel and toe, there is a big chunky platform underneath that which is further increased by the massive 4mm lugs on the vibram sole. Immediately though I swooned over the awesome colour of the shoe. Meltzer is sponsored by Red Bull and I chose the shoes that came in the red bull colours so my pair were (pre-mud) a wonderfully vibrant blue and red combination. So looks wise, a bit clown shoe (but with size 11-12 feet my shoes always are) but great looking nonetheless.
Looks aside though, it was how they perform on the trail that matters. I'd ordered these while in India and so was pretty jet lagged when I finally saw them, even still I could not resist a quick 10k blast. I do two basic types of run, a short week day run where I keep to game trails only and a longer run on the weekend which, by necessity, includes some fire roads. The 10k meant I was testing the shoes against the exact use case I had bought them for. They performed flawlessly.
The extra padding and cushioning did exactly what I had hoped. Rather than backing off on the tarmac sections I found I had a noticeable bounce in my step which encouraged me to push a little harder. Likewise on downhill trail sections, where I traditionally feel myself backing off a little, I really felt encouraged to go faster. My worry that the fat sole would lead to a feeling of instability was definitely unfounded. If anything, in the Speedgoats I feel confident to push harder than I would have in my old barefoot shoes.
The Vibram soles on the 'Goats felt grippy throughout a range of conditions. As a forest runner in the UK I expect to find the limits of even trail shoes mid-winter and have been known to do the odd run in fell running shoes when conditions are really bad. The lugs on the 'Goats, while not offering the same grip as my fell shoes (Inov-8 Mudclaws) performed admirably, far and away better than my previous trail shoes (Inov-8 Trailrocs). I was, and am, super happy with the performance, so much so that I will be racing in them this summer in a Spartan race I'm doing in Northern California. I would not race them in the UK as they would not cope with that level of heavy mud but in California I am confident they will be more than grippy enough and comfortable over distance. The ground feel is also excellent. When running trails it is important to know what is happening under your feet without looking down (unless you like falling over). I thought with the padding and thicker sole that I would be giving a lot of that up. I can still get the information I need from my feet but without the feeling of being exposed. Though barefoot zealots dismiss the lack of protection, a bad rock strike just before Christmas convinced me that some protection was a worthwhile thing.
Another important ability of trail shoes is the ability to cope with being submerged. I'm not really interested in waterproof socks and the like and so what I am looking for in a trail shoe is the ability to shed water quickly and dry out easily. The perforated upper on the Speedgoats did exactly that with minimal fuss. I am not sure if the easy draining upper will translate to cold in the winter but in that instance I am more than happy to wear thicker socks.
One thing I have learned over the years is I am very hard on shoes. For this reason I decided not to review the Hokas until I had done at least a month in my normal routine of running (about 40Km per week). During that time, other than getting super dirty the Hokas are not showing any visible signs of wear. The soles and lugs are still pretty much fine which is impressive given how soft and grippy they are and the upper is also pretty much unmarked. I am confident I should get at least a year out of these shoes which seems pretty reasonable to me. I paid a smidge under £100 for them though I could have got them on sale for £15 less at another running site (but not in the Red Bull colourway and these things matter dammit).
So, conclusion. I love these shoes. They address all the things I did not like about a fully barefoot shoe in that the cushioning helps over distance, my ankles don't ache and I do not have a mortal fear of rock strikes. The areas where I thought I was getting a trade off (less ground feel, stability) are actually fine and the grip and build quality are really impressive. I will definitely be looking at Hoka when it's time to get my next pair of trail shoes.
*Update, since I have written this review I have now written how the shoes have lasted after 1000 kilometres.
Disclosure: I purchased these shoes myself.