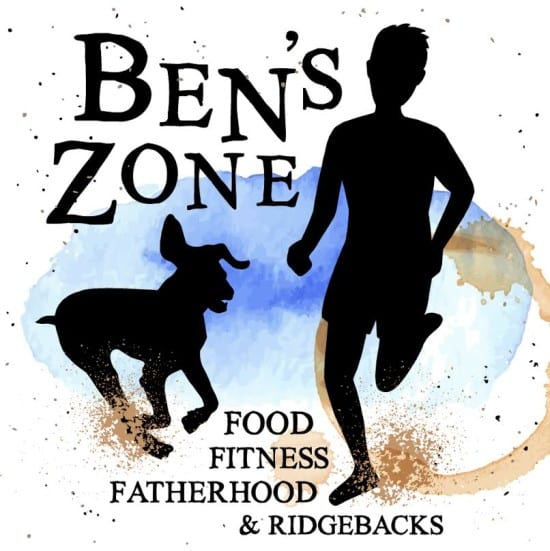 Welcome to a weekly feature on my blog – Ben's Zone. Written by husband… Ben. A foodie, coffee obsessed, ex-smoking, ex-drinking and Ridgeback loving Dad. Who is also seriously into his fitness.  You can find him on the blog (most) Sundays. Enjoy 🙂
---
Bigfoot Challenge Obstacle Course Race Review
I'd heard a lot about the Kent based Bigfoot Challenge over the last year. A newcomer on the OCR  (obstacle course race) scene it stormed the Mudstacle awards winning their award for most innovative obstacles. For an event so new this was big praise indeed. Another big draw was that they offer an 18km distance, it's nice to break out of the 10km groove from time to time and stretch yourself, at my heart I'm a miser and so I also liked the fact that the 18km distance was the cheapest per kilometre (I'm such a sad case). Finally, the location is close to where most of my team live and so it's a big get together for us. About 8 months ago I joined an obstacle racing team so that I would have some people to chat to at races. I've been a happy member of team Raw ever since. You don't have to compete at any particular level to be a member, just turn up and wear the shirt. It enhances the already sociable experience of obstacle racing. We even have a kids wing, the Rawlings, which I am hoping Logan and Aria join soon.
So, what was it like? Probably the toughest OCR event I have done outside of Tough Guy and really good with it. It wasn't perfect but there was a lot to like and I am pretty sure I will be going back. The event itself is staged at a private members club near Sevenoaks, in the beautiful Kent heartlands. Race day comprises of 6, 12 and 18km adult distances across a number of waves and then some kids specific races held in the grounds immediately next to the club. That was a really nice touch in itself. I have been wanting to get Logan involved in OCR for a while and Bigfoot allow children as young as 4 to compete, there were lots of kids involved and they looked like they were having a really great time.
The registration process and general pre-race organisation could have been better. I got there about an hour and a half early and it still took about 20 minutes to get through a relatively short queue. I suspect this was because the kids running at 9.15 were prioritised, but it would have been nice if this had been smoother. What was really excellent was that as well as the obligatory tech T shirts for competitors they also offered tech running vests. As someone who always runs in vests this was a huge bonus. It may be true that the vests were supposed to be for women (though I have no idea why) but an XL fit me just fine and got me a top I'll actually wear. One other negative was that at the start of the first wave, no-one, including the marshals, really knew which direction the race went in. This may sound bonkers but it was clear that it was too small a team of people responsible for putting on such a massive event. But, once we were off and running, no-one had any issues.
Bigfoot bills itself as 'coursing' (a style of running where you run over rough terrain) and throughout all the race briefings care had been taken to impress upon us that a major part of the experience was thinking about the terrain and moving through it. With all this in mind it still took me until about mid way through the race to internalise this. Instead I found myself grumping as I leapt through the bracken, asking myself why they couldn't have found a nice game trail so that I could get into a good running space. It's because that's just not the point. Running down a steep hill to find a fence right at the bottom was not thoughtless course design, it was an object lesson on what the event was all about, being 100% switched on for the whole race. That's hard after 10km but it's absorbing, immersive and challenging; everything I want basically. The obstacles themselves ranged from standard stuff like rope traverses and monkey bars to some things I had literally never seen before. One that I'll call the 'rope swingy arm pain challenge', invented by a fellow member of team Raw as it happens, was both utterly novel and hugely difficult, I don't mind saying I didn't make that one. The bulk of the obstacles had a real backwoods feel, being constructed of wood and rope and the bulk of them were flattering in that you felt very cool for getting through them. A final awesome touch was coming across a member of the legendary Tough Guy Ghost Squad (Tough Guy people will know what I am talking about here) at a late race obstacle. As ever, they appear from nowhere and help you when you need it most.
So, it was hard, there was a punitive amount of heavy duty hill work and some of the obstacles were designed by the Spanish Inquisition on their more malevolent days but it was great. I felt excellent on completing it, had a great time and will definitely be back. I'd like it if the registration were smoother, but other than that I can't really complain. The obstacles ranged from pretty good to excellent but what made it for me was the course design, using the relatively placid terrain of Kent and putting a properly sadistic spin on it. I could call out individual obstacles but I'm not going to as it would spoil the surprise for others. The Bigfoot challenge is a truly wild adventure and I am going to make it a fixture in my OCR calendar.