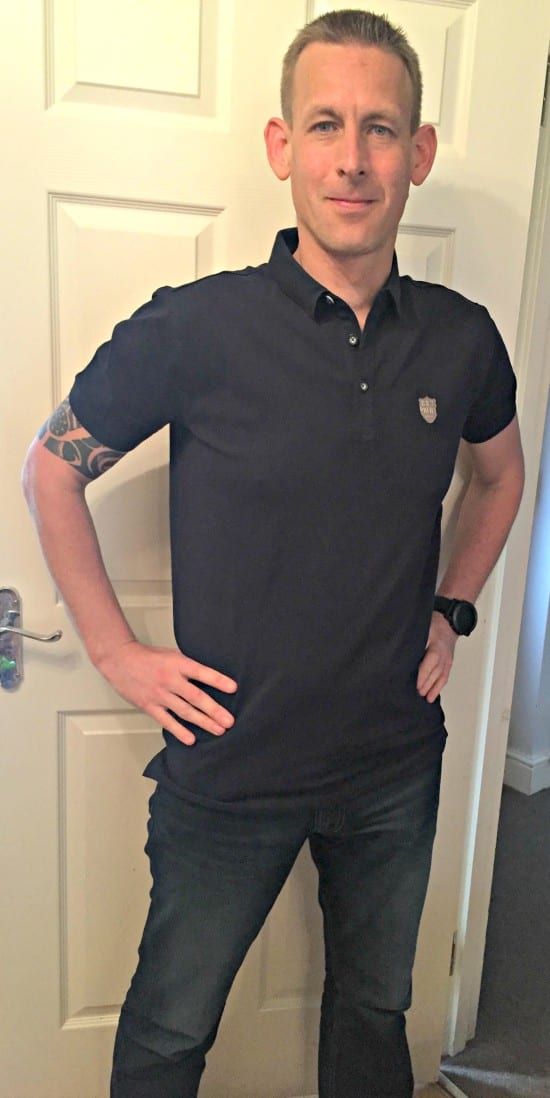 Men's Police Polo Shirt from House of Fraser Review
At some point over the course of our relationship, I'm not sure at which point, I became chief shopper and fashion advisor for my husband. Although I cannot be held responsible for his predisposition to wear shorts even in the winter! I also still rather clear of his sports clothes.
In general his fashion taste is pretty classic. A good quality pair of good fitting jeans – usually Levis. A t-shirt or polo shirt, or for smarter wear he has a love of bold, floral shirts and the odd waistcoat.
We were sent this Police navy polo shirt to review from House of Fraser, that is very much my husband's style. It's a really good, quality, premium shirt and because of this the material is great quality. We haven't washed it yet, but I can tell it's the type of material that will wash well.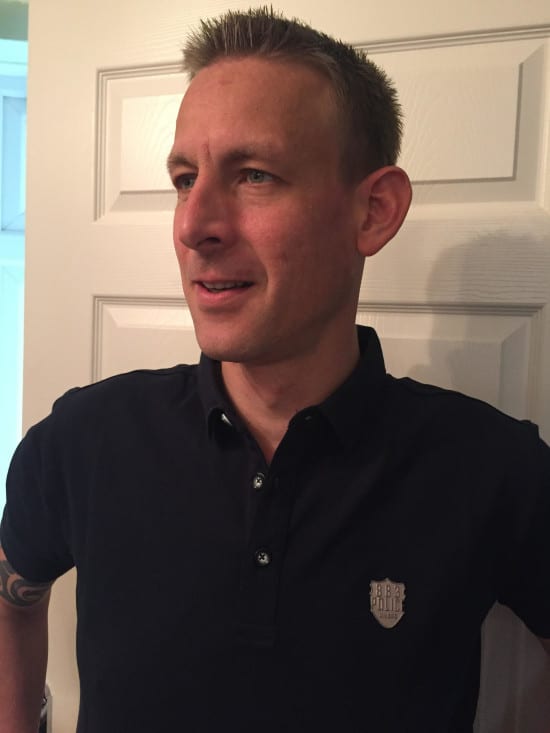 Police 883 Mellor Polo Shirt RRP £30
Due to his exercise regime, my husband is slim, but broad shouldered. Because of this, slim fitted shirts seems to fit his body shape better. This shirt definitely has a flattering fit to it and works well with jeans. Another nice touch is the Police logo on the left bicep which is silver metallic.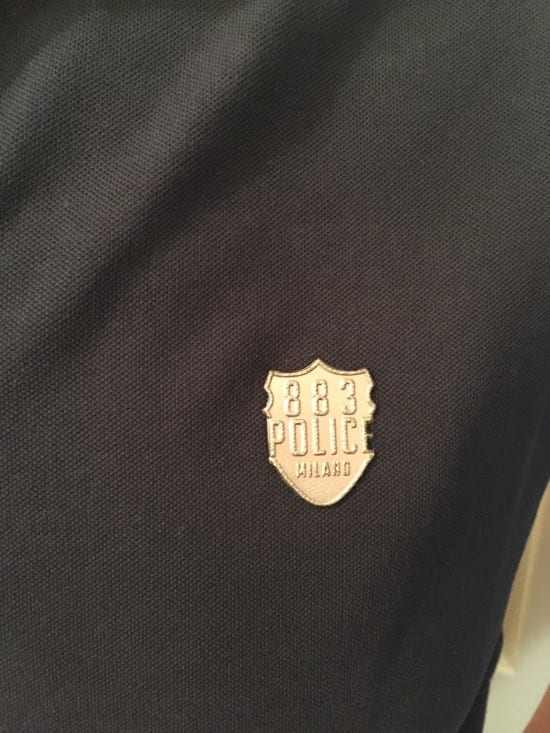 A great quality wardrobe staple, that any man would want in his collection.
*Disclosure: We were sent this polo shirt for the purpose of this review, however, all opinions are my own.