Handbag of the Month
I have no shame in admitting how much I love handbags. Giving up work and having two children has put a serious dent in my handbag budget, but it doesn't mean I don't lust after them… Repeatedly. Handbag of the month is where I pick a bag that has caught my eye for this month, even if I can't afford to buy it! 😉 Some might old, new, cheap, mega expensive… This is simply all about bags I love. 
---
Pick of the Month – March 2016
Ted Baker Ethereal Posie Travel Bag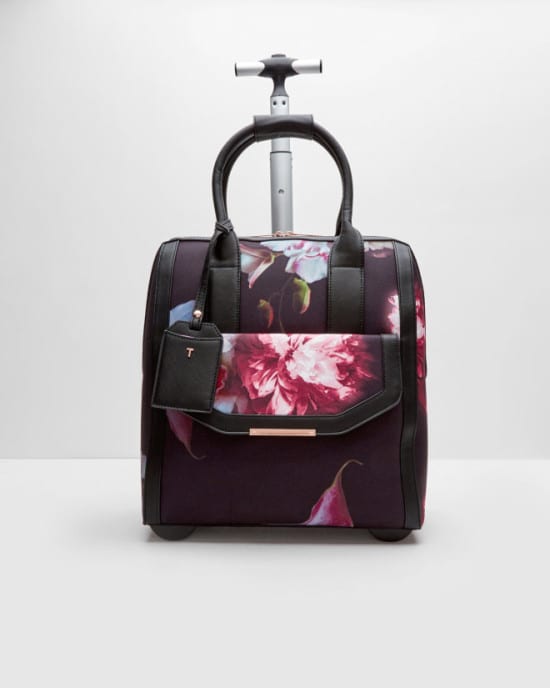 Ted Baker Ethereal Posie Travel Bag £169
It's the time of year where people are starting to think about holidays. Well I am at least! I love holidays and the wonderful escape. I also love bags – as I'm sure you know by now. So bags to go on holiday with… total win. I not only collect handbags you know, I also have quite a few overnight bags and am often tempted when I see new ones. Bags associated with something I love to do, how can you not love them? I spotted this lovely bag in my local department store when I was shopping. It's so pretty, it was probably more suited to my life pre-children, when I used to travel work. But it's feminine and chic and I adore florals. It was hard to leave it in the shop!
*Disclosure: I receive no financial compensation for this feature, it is simply about bags I find and love.