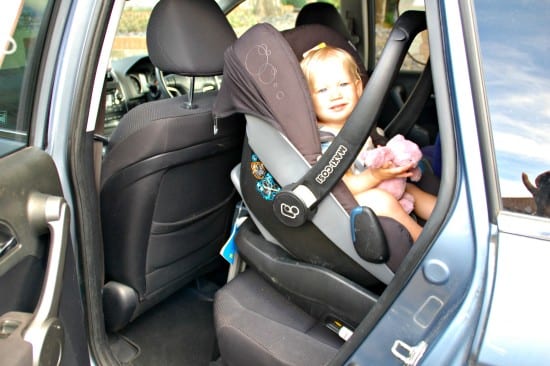 My Thoughts on Parent Toddler Parking Spaces
Before I had children, parent and toddler spaces used to drive me mad. They're huge, they take up all the spaces closest to the supermarket, which often meant I got wet even when the spaces were empty and I never really saw the point of them.
Two children later and never fear I have realised the folly of my ways. But I also think said supermarkets are kind of getting it wrong too.
Let's start with the point of parent and toddler spaces:
Children are in car seats a lot longer than they used to be, you need space to get children in and out of car seats and to safely strap them in.
When children are in newborn car seat carriers, you regularly take the whole car seat in and out of the car, if you cannot open your car door fully this is impossible.
With one child, you can work around this by leaving more space on one side than the other. With two children in car seats you cannot do this, so you need a nice amount of space on both sides. Even more so I imagine if you have newborn twins, with two newborn car seats to get in and out of the car.
As a Mum of two small children I've got myself in a couple of tricky situations due to lack of space. Once having to leave my baby on the pavement while I pulled the car out of the parking space so I could actually get her car seat into the car. This has happened more than once. There was also the time I was heavily pregnant and someone hadn't left enough space on my driver's side and I had to climb through the passenger side, but that's another story.
It completely drives me mad when people who do not need them park in them. People that have posh cars that don't want them to get scratched, tradesmen in their vans, or perhaps the one that annoys me the most – parents with older children whose children can jump in and out and strap themselves in of their own accord – where's the solidarity?
But I also think that supermarkets are getting it slightly wrong. Why do all of the spaces have to be closest to the shop? I can understand why with disabled places. But for me parent and toddler spaces are about the space, not the location. Yes, perhaps when my baby was tiny, closest to the shop is handy, particularly when I was sore or I didn't want my newborn pelted with rain. But now my children are slightly older, as long is there is a safe path for us to get through the car park to the shop, neither me or my children mind a bit of a walk as long as we can easily get in and out of the car. I bet less people that don't need them would park in them that didn't need to then!
What do you think?
---