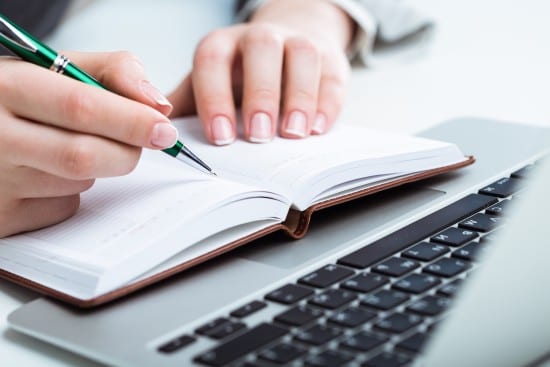 Dreams and Regrets
A couple of things happened last week that made me stop and think about my dreams. Firstly Chelle from The Mumington Post shared this video on her Facebook page. It is of a blackboard left in New York where people could write down their biggest regrets. There is a really great message on this video, but the main message the struck me was:
'Never following my dreams'
Then, I was talking to my Mum on the telephone about my blog, and she said to me 'well you're doing something you've always dreamed of – writing aren't you'. The combination of the two has really got me thinking.
You see, I have always wanted to write. I love to read, if you read this blog you'll know just how much. But I have always wanted to write too. As a girl I had little drawings and stories, in my teens I began my quest to write a novel. I still have plenty of floppy discs, not that I have a computer that will read them mind, of the epic novels I started, as I cannot quite bear to part with them.
After my wedding, when I realised how much free time I had after I didn't have a wedding to plan, I started a book. It's currently at 100,000 words – no that isn't a typo – and it still isn't finished.
After my son was born, before I went back to work after maternity leave, I went on a fabulous creative writing course run by the author Julie Cohen. Which by the way if you want to write a novel and are thinking of doing one, I would highly recommend.
A couple of years ago, I have an attempt at Nanowrimo. Which if you haven't heard of it before, is a challenge to write 50,000 words in the month of November. I failed – miserably. In my defence I was in the early stages of pregnancy with my daughter and I was exhausted and felt really quite sick all of the time.
I feel very fortunate in my life. I have a great husband whom I love very much. I have two amazing children which for a while there I never thought I would have. I also had a great career which I made the choice to put on pause and I am grateful for the opportunity to spend time with my children while they are small.
But, I will regret it if I never get down to writing the book I have always wanted to write. My dream since I was a girl was to write a book. I am 35, there's still time. But as I know all so well now that I am a mother, sometimes time has a way of moving quickly.
This week it has been on my mind, these last couple of weeks really I have been thinking about my life. My values, my work, my children and the balance of it all. I don't want to regret not ever writing that book and if I don't want to regret it, then I need to do something about it.
At the same time, I am not quite sure how I am going to fit it all in. Life, as anyone with small children that tries to do some work from home around them, or even if you don't! Is busy. So I am going to start small with just one hour. One hour a week dedicated to writing, not my blog, not any freelance work, but writing my novel. Even if it means I do one less blog post a week, that is what I am going to do.
Do you have a dream you have yet to fulfil? And if not, do you have a plan on how you might achieve it?