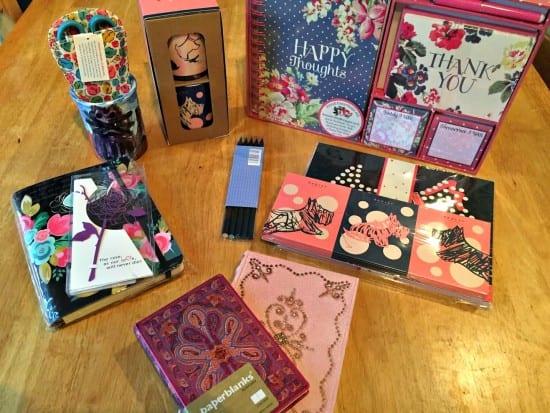 My Lovely Christmas Stationery Haul
I know, it's February next week, I really shouldn't be talking about Christmas now should I? However, I was a very lucky girl this Christmas and got some really gorgeous stationery bits for presents, so I thought I would share them with you. I love new bits of stationery from pens to notebooks and pads, pretty scissors and pencils. You name it, I love it!
So, here are some of my goodies. From left to right, first up is my favourite item – a hand-painted pen pot courtesy of my 4 year old son. One side has a cat on and the other side a digger – some of his favourite things 🙂 .
Next, I received three beautiful notebooks, I'm not sure what to use them for at the moment. I tend to save new notebooks until I find the right purpose for them. Nothing like writing on that crisp first page – or is it just me?
A lot of my friends and family know that I'm a big Radley fan. So I was lucky enough to receive a few little dog themed stationery bits from Santa this year. Two lovely mugs, I know not technically stationery, but still. A set of three notepads and a lovely desk pad.
I took part in a blogger's Secret Santa this year and it was really good fun. As part of my present I received a lovely stationery set that includes a notebook, thank you cards, post-it notes and a fab pink pen.
Finally, I got an absolutely beautiful purple wire rose bookmark, a pair of Cath Kidston scissors and some really pretty pencils with Swarovski crystals on the end. Overall, I think I was a very lucky girl.
Did you all get some lovely stationery bits for Christmas?