Handbag of the Month
I have no shame in admitting how much I love handbags. Giving up work and having two children has put a serious dent in my handbag budget, but it doesn't mean I don't lust after them… Repeatedly. Handbag of the month is where I pick a bag that has caught my eye for this month, even if I can't afford to buy it! 😉 Some might old, new, cheap, mega expensive… This is simply all about bags I love. 
---
Pick of the Month – January 2016
Gym Tote – Eva Tote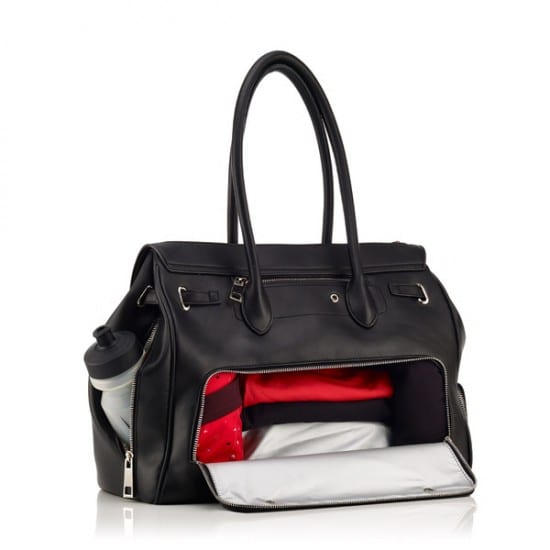 With it being the month of resolutions, I am sure there are few people on the hunt for a rather fabulous gym bag? Let's face it, a lot of the them can be rather ugly. I came across this website entirely new to me – GymTote which make these fabulous gym bags. There is a top section for all of your handbag essentials and then underneath a separate compartment for your gym clothes. As well as a mesh, pull out pocket for your trainers. A water bottle pocket and an iPod pocket. Pretty nifty… no? The Mum in me also thinks it would also double pretty nicely as a change bag. Although I would also like to see it in some brighter colours. This is a great solution if you want a smarter looking gym bag, particularly for work.
*Disclaimer – I receive no financial compensation for this feature, it is simply about bags I find and love.