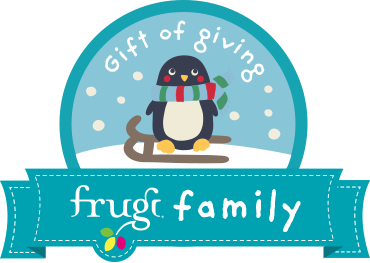 Frugi Gift of Giving
While I have seen Frugi pop up on my Twitter feed every now and then, they are not actually a brand I have purchased from before, I am not sure why. If you haven't heard of them before, they are the UK's leading organic and ethical children's wear brand. We have been chosen for Frugi's Gift of Giving project by Donna from What the Redhead Said which meant I was allowed to choose something from their gorgeous Christmas collection to review.
I have to confess it took me a while to choose as they have so many beautiful things on their website. The clothes are so bright and fun – just how children's clothes should be. In the end I decided on the Little Isla Cord dress for my daughter Aria.
The dress is beautiful and such good quality, it is the type of item that will wash again and again and still come out looking great. Made from organic cord, it has a cotton lining underneath the cord to make it really comfy and soft to wear, and a beautiful applique polar bear and embroidered snowflakes on the front. There is lovely detailing, such as contrast colour cord piping around the neck and elasticated sleeves to prevent the disappearing hand syndrome that you can often find with children's clothes.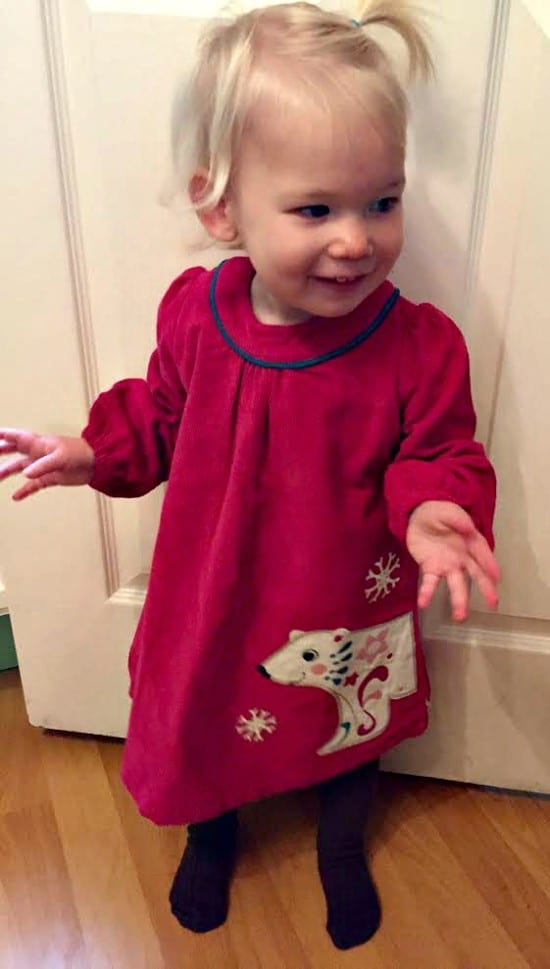 The colour and design is bright and fun, but not so Christmassy that you couldn't still wear after the day itself has passed.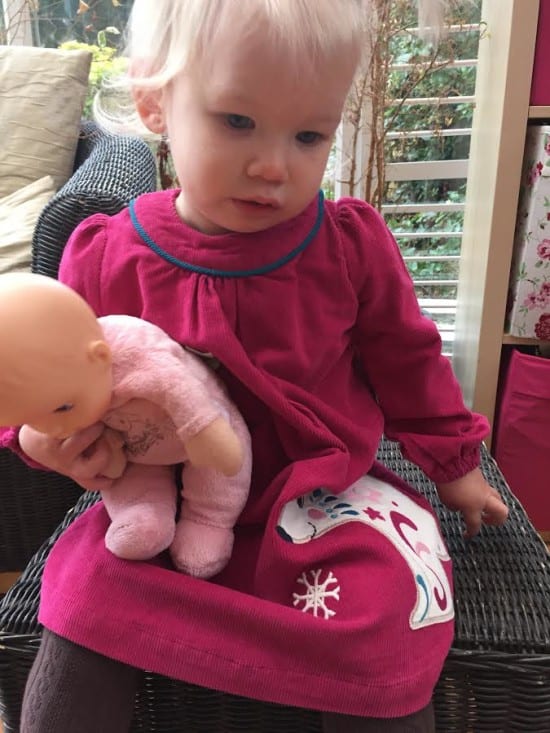 I was advised that Frugi's sizing comes up quite big. Aria is quite petite for age, although tall, and at 18 months is really only comfortably into 12-18 month clothes and I have not long packed up her 9-12 month ones. This dress here is sizes 12-18 months and as you can see has plenty of growing room in it.
I think Aria looks fabulous in her dress and I am honestly so delighted by the beautiful quality, that I will definitely be buying from Frugi in the future.
A Few Out Takes To Make You Smile
They say never work with animals and small children, and the day I decided to take these photos was one of those days when this most definitely applied. Aria was not really into the whole modelling thing that day at all. But, you can alway try and turn a negative into a positive, so I thought I would share a few of our out-takes to make you smile 🙂 .
Now, why not pop over to Innocent Charms Chats to see what they have chosen for their Gift of Giving review.
*Disclaimer: Frugi kindly sent us this dress as part of their #giftofgiving campaign in exchange for an honest review.