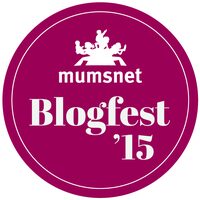 Blogfest – November 2015
This Saturday saw me going to my second ever blogging conference – Blogfest, run by Mumsnet. My first being Blog on Win in October 2015. In terms of experiences they were both very different, but equally good for different reasons.
Blogfest wooed us with prestigious speakers – from the likes of author Margaret Atwood, Film Director Mike Higis, Comedians David Baddiel, Shappi Khorsandi and Meera Syal. Sandi Toksvig – Founder of the Women's Equality party, crime writer Val McDermid, writer and journalist Lucy Cavendish, Fi Glover – TV and radio presenter. Honestly, I could write more and I am sure I have missed someone amazing.
The day was about big thinking and concepts and surprisingly had quite a feminist stance. Although given that the majority of attendees were 'mummy bloggers' (although I am not a huge fan of that term), I'm not sure why I was so surprised. As women discussed the issues that affect us all – the art of juggling and the big question – can we have it all? I already have a blog post brewing in my drafts on that one…
I loved the feeling of creativity and the belief that motherhood encourages creativity for a lot of women. Even if some of the time it is caught in snatches it time in the early hours of the morning. Many women, or perhaps in fairness I should say parents, find that less sleep is the only way they can manage to juggle. Writing in the witching hour when the rest of the house have gone to sleep.
My big comparison of Blogfest to Blog on Win, and to be fair it's the only one I have to compare it to, is that Blog on Win was more practical and action orientated, where as Blogfest was more about bigger thinking and discussion. It was also a great opportunity to network with other bloggers, of which there were over one hundred.
I attended a few sessions and here are some of my top notes for the day.
25 Ways To Get Published
Agents spend most of their time on existing clients. They are fast and frugal with new approaches
When you contact them say why you approached that particular agent
There is a website of associated author agents
Don't just go to one agent at a time, as it takes time – do it in waves – 5/6 at a time
If one of the agents called your work in, out of courtesy you should let the other agents you have approached know
In your covering letter also say that your work has not been sent out exclusively
 When you approach an agent you should send a covering letter, synopsis and first 50 words.
Most agents prefer approaches by email
Something about your pitch has to be exciting – be it your voice, your idea or your writing
Over long descriptions of the plot are boring – no longer than 2 paragraphs – it's what the book is about, not a plot summary
Make sure you approach the right partner, some agents receive great books, but they do not match their list
Although sometimes it is just because it's not good enough and agents rarely say that outright
You need to be thick skinned!
Self publishing can be more lucrative. But you are limited in terms of translation deals, traditional publishing gives you access to big retailers and support you to promote and sell your book
Tips for managing writing:

Set a timer for an hour / 20 mins whatever you have time for and sit down and write continuously for that period
Turn off the Internet!

Agents like creative writing courses on your CV
Bath Spa – very good writing course
Don't send chapters out until the whole book is written
Publishers will check you out on Twitter and social media after they receive your manuscript. Be aware you will be judged on your online presence
Think Bombs
This was a great session on women, feminism and creativity.
There is not a single country in the world where women have equality
99.3% of women and girls in Egypt submitted to sexual assault
The number of women killed by their partners has not changed – still 2 per week
The current austerity measures have impacted women 79% more than men
There are 7 women in the FTSE 100, but 17 men called John
Women are hardwired for storytelling, it's about communication
There are always people out there to burst your balloon and creativity – don't let them stop you
Creativity is challenge
Blogging to Vlogging
As I am a total novice to this, in that I have never vlogged. I had anticipated this session to be about how to get yourself started and it really wasn't. It was a little over my head, but there were a few take aways.
Sound in important
Rode – create cheap version of expensive equipment. They do a microphone that slots into your iPhone which is awesome quality
The iPhone is not great for stability – find equipment that can make it more user friendly, like a tripod
LED lights are great to improve lighting, simply put kleenex over to soften if needed
You can use your iPad as an extra monitor – good for editing
How To Win at Brand Relationships
@tara_cain – blog Stick Fingers, gets 50k monthly visitors and earns £10k a year from her blog!
Agencies look for authentic and genuine people
People who get involved and bring the brand's positioning to life – having fun with things and show them in a way you won't find in a brochure
Be particular about what you pick and review
Don't be afraid to approach brands
Buzz-sumo – a tool to see which bloggers are talking about which topics
Set up Google Alerts for your blog
A Great Day & Fab To Meet Friends 'In Real Life'
This is it for my notes, there were also some great sessions that I didn't write notes on but I still thoroughly enjoyed. For example David Baddiel's discussion on how people approach you on social media – there will always be someone who takes offence or wants their moment in the limelight. The session on the public story of our private lives, on managing the balance of what we blog/share and what we keep private, was very interesting. I also have to give a special note Shappi Khorsandi who was very funny and a big congratulations to the winners of The Mumsnet Blogging Awards.
For me on a personal level it was awesome to meet bloggers that I am friends with and chat to regularly online. There are too many to mention and I worry that I might miss some, but here goes… Rachel from Life of My Family and Me, Franca from A Moment with Franca, Sarah from Twins Make Five, Hannah from Hannah Spannah Coco Banana, Rachel from Parenthood Highs and Lows, and Nadia from Scandi Mummy.
Here are also a few pictures that I managed to grab on the day.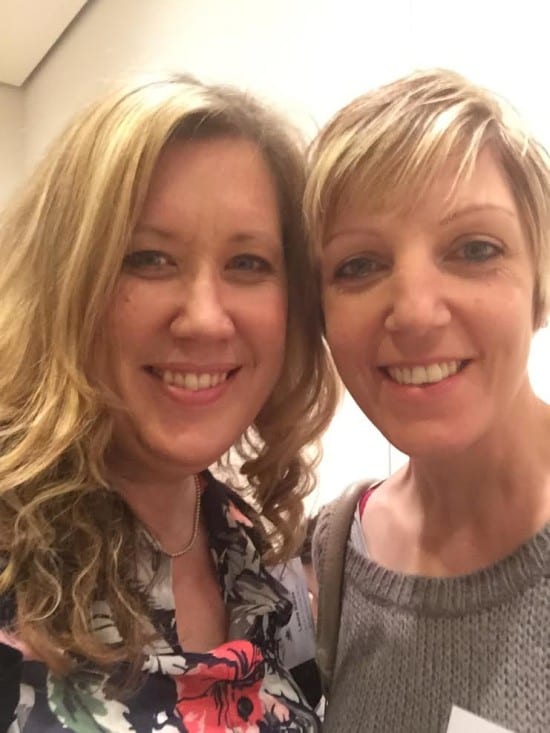 Me with Rachel from Life of My Family and Me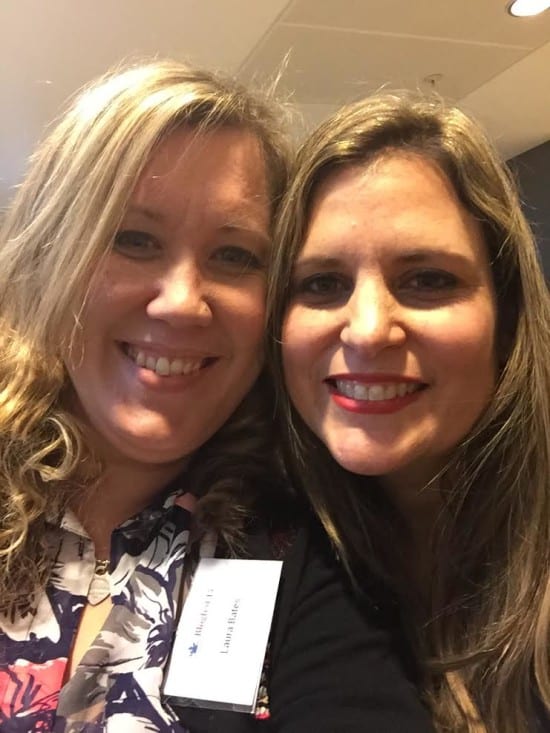 Me with Franca from A Moment with Franca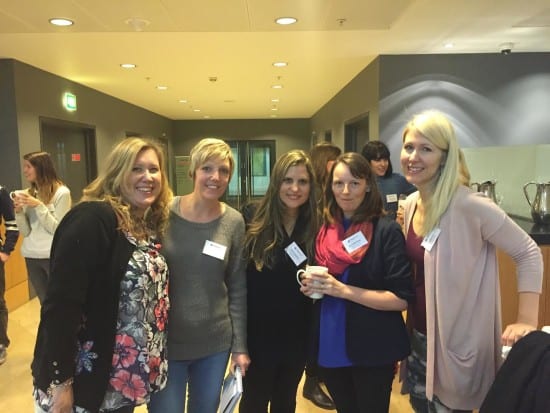 Left to right: Me, Rachel, Franca, Sarah and Nadia
Overall a fantastic day, and I hope to be able to make it next year. I also have to make a special mention for the awesome goodie bag which had some great bits in it.