Mink and Stone Review
If you have ever been in the situation when you have gone hunting for a piece of jewellery that exists in your head, but cannot find it in the shops anywhere; or have the perfect outfit organised but cannot find the perfect jewellery to complement it, then Mink and Stone may very well be for you.
Mink and Stone is a jewellery website, with the twist that you get to design your very own.
Liking to think that I am bit creative, I was really looking fun to doing this review. I sat down at the computer ready to design my master piece. At first I found it a little overwhelming, there was so much choice in colour and designs I didn't know where to start. So I started with colour palette and refined my choices that way. I did spend rather a lot of time adding different beads, removing them and generally playing around – I honestly could have been at it for hours. It was a bit like grown-up dress-up.
After a couple of attempts at trying to design anything on my iPad I gave up. The website does say it can be used on iPad, but I found it clunky and it kept freezing, so I would recommend you use a computer or laptop for making your creation. On my computer I had no problems at all – other than sticking to budget 😉 .
You start with the type of jewellery you would like to design – there are seven types of necklace or a bracelet. I designed a bracelet.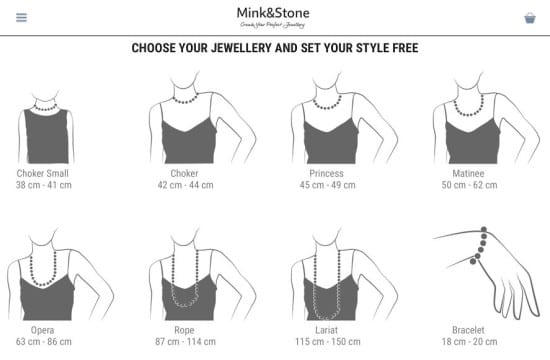 After which, you can choose length and clasp colour before adding on your beads.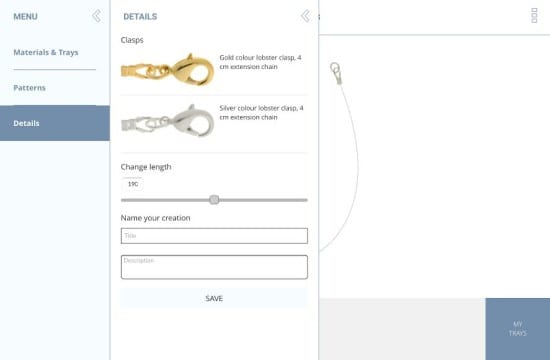 Once your design is complete, you can publish so that others can buy your design too which is rather cool and of course purchase it yourself.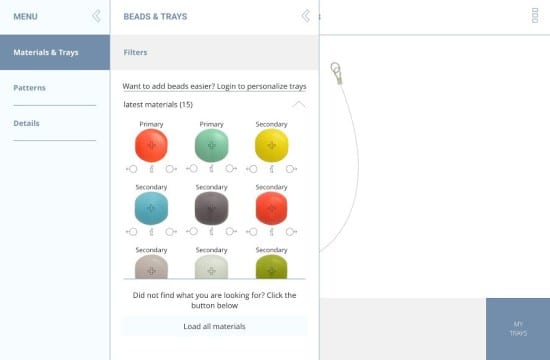 One thing to note, which would have confused me if I hadn't been told via email in advance, to complete your necklace or bracelet the string needs to be full, so you either need to add more beads or you can shorten the string if you need to.
So after lots of playing around this is my finished design.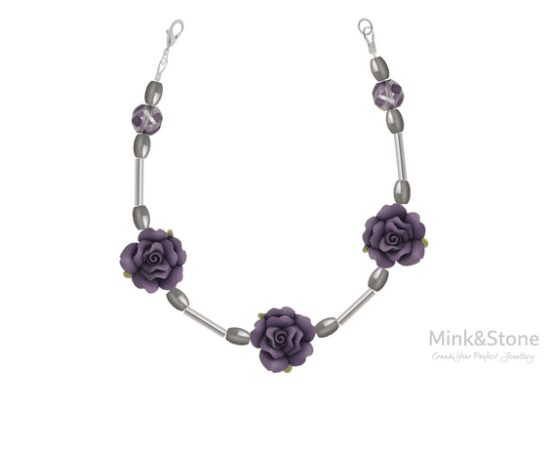 And this is what it looked like after it was made in the workshop (Mink and Stone sent me this image).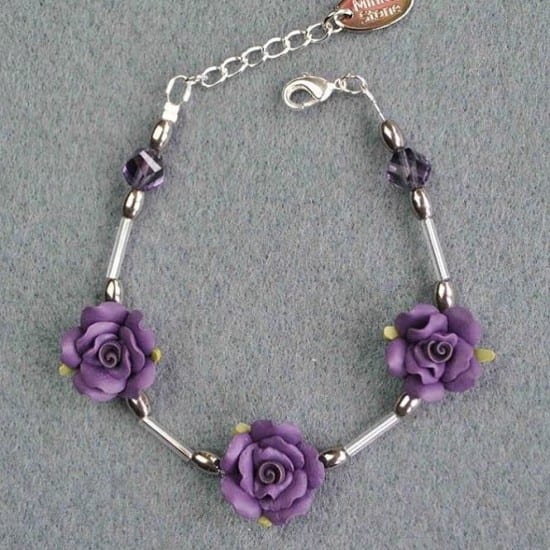 It arrived in the post very quickly given that as I had designed it myself it had to obviously be made up from scratch. It came in a velvet pouch, wrapped in tissue.
The final article in real life.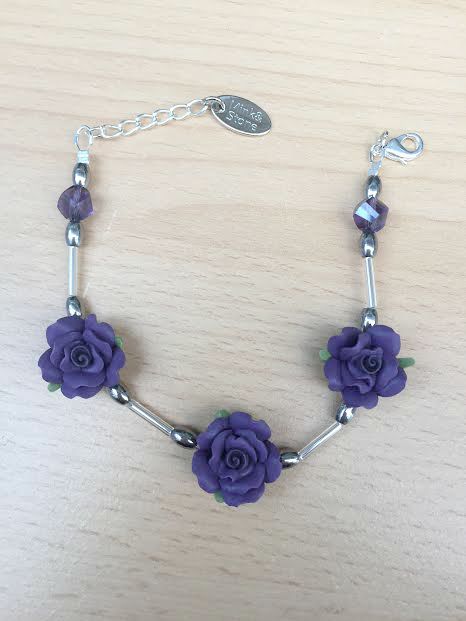 I was really curious to see what the quality of the bracelet would be when it arrived. I was really pleasantly surprised, for the price it has a good quality, heavy feel to it. This could be because the roses are quite heavy, but the other beads feel good quality too. I think the roses are going to be quite fragile so this is probably not a bracelet I would wear for everyday, and save it for special occasions. The chain with the clasp is quite delicate, but this is what I would expect from a bracelet of this nature. Overall, I think this is a real fun idea and would be a nice idea to design something specific for someone's taste for a birthday or Christmas.
If you love my design as much as I do, you can actually buy it here 🙂 .
*Disclaimer: Mink and Stone sent me this bracelet in exchange for an honest review.