Welcome to a weekly feature on my blog – Ben's Zone. Written by husband… Ben. A foodie, coffee obsessed, ex-smoking, ex-drinking and Ridgeback loving Dad. Who is also seriously into his fitness.  You can find him on the blog (most) Sundays. Enjoy 🙂
---
Should I Buy My Daughter Pink Mega Bloks?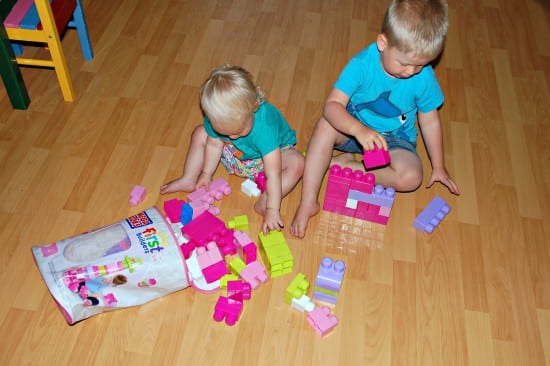 Being a father to a daughter is a new experience to me. My son is 3 and a half and building a relationship with him has been an easy and joyful experience helped immensely by the fact that I've had many of the experiences he has had and will have myself. Daughters are altogether more confusing and our second child, my beautiful Aria has been a challenge for sure.
One thing that's struck me since Aria was born (and it probably should have struck me long before this) is how unfair life could be for her, and it makes me angry. Logan is never going to have to make a choice between having a family and having a career. When he is at work, he is going to earn the same amount as anyone else doing that job, no pay differential for him and, while even boys have to face body image issues, an eating disorder for him is more likely to refer to the the microwave being broken than anything more nefarious.
It came to the very forefront of my mind when we decided to buy Aria a bag of Mega Bloks to play with. My wife happened to mention we could get the standard array of primary colours or we could get them in pink. Immediately I snapped at her that we would have any silly gender stereotypes for our child. No pink, no frills, our girl was not going to be boxed into that corner. It struck me as odd, I hadn't realised my feelings on the subject were so strong.
I realised that in itself I was part of the problem. My daughter is not my son, so things that have feminine themes may well be of interest to her, because she's a girl. By seeking to shield her from any feminine themes, even to avoid her being stereotyped, I'm playing into the sexist mindset that says she can't be feminine and still equal, and moreover that she needs a man to make that choice for her.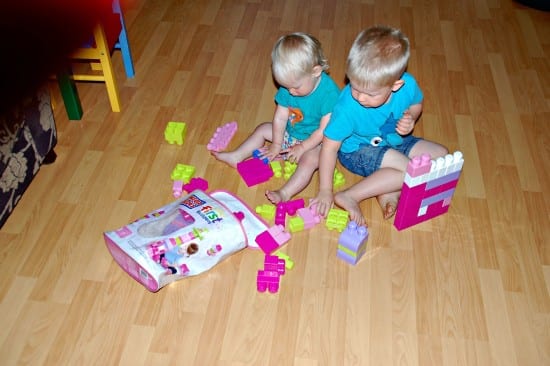 I saw then that my role was to be the kind of dad that set a positive example for how men should behave and that this would start with the way she sees me treat her and her mother. I also saw that my daughter, since birth has not once tolerated something that she did not like and is already adept at managing her environment and making sure she gets treated fairly. I knew then that what I had to do was to provide an environment in which she felt safe and comfortable to explore, well, whatever she wants to explore. It shouldn't have taken me 14 months to realise that my job is not solve problems for either of my children but to give them the tools to solve the problems themselves, but I'm a slow learner. We got her the pink Mega Bloks, she loved them, I don't think because they're pink, but because they came in a bag and she's all about putting things in bags right now. Moreover, my son doesn't seem to care what colour they are either. They're fun whatever the colour.
Even now, I feel sorry for anyone who tries to tell my daughter she gets less because she's a woman or that to be equal she has to give up her femininity, it won't go well for them.
What are your thoughts on gender stereo-typing and toys?