Review PK Green Children's LED Night Light
I love night lights for children. With my 3 year old it just offers him a bit of reassurance when he wakes up in the night. He has some stars that project onto the ceiling and he likes to take them wherever we stay – be it on holiday or at his Gran's and I think they help him settle. For my one year old daughter, I think they are more for me at the moment as she still has a feed in the night, it just helps me see what's going on when I go into her.
Which is why when PK Green offered me one of their lovely LED night lights to review, I immediately said yes. They have a choice of a cat, teddy bear or a dog – so I chose the cat.
The light itself is about 20cm tall, and battery operated. It has two functions to choose from on the bottom – on with just a plain white light or multi which transitions through lots of colours continually. The colours change from green, blue, orange, yellow and purple and pink making it look lots of fun.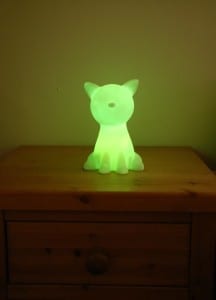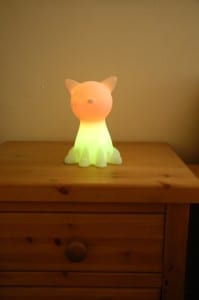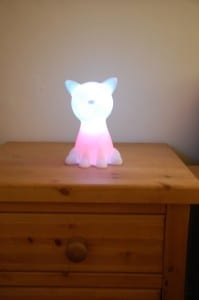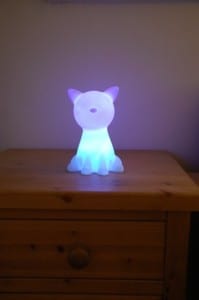 I really liked the light. I actually expected it to be mains operated like a lot of night lights are. But, despite the amount of batteries we get through in this house now we have children is utterly phenomenal, it does mean there are no wires to worry about if your child gets hold of it. And both of my children were immediately attracted to it and wanted to touch it.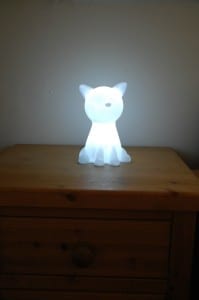 The light is subdued enough that it isn't too bright and easy enough to just go and click it off once your child has fallen asleep. I also think if you are breastfeeding, and if like me you prefer to nurse with a light on, but your bedside lamp won't do because you're trying not to wake your partner, then the white light mode on this night light would do the job too.
The cat LED night light is currently on sale at PK Green for a fab £12.99
*Disclaimer: PK Green kindly sent me this night light in exchange for an honest review.*