Turning 35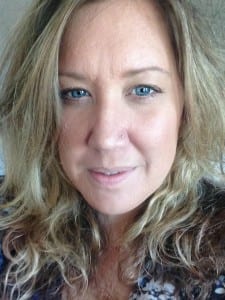 It's my birthday today. Today I turn 35.
For some reason 35 seems so much older than 34. Although it's only a year. Perhaps it's because it moves me from earlier 30s and moving me closer to late 30s and the age with a 4 in it.
I'm not one of these people to be funny about birthdays or getting older. In fact, my family love birthdays and we like to celebrate them. Presents and cake and something special to do on the day are all musts, where possible.
My 30s (so far) have been a fab decade for me. I've become a Mum (twice), I've completely change life and career focus. But I feel like I have become more settled in my own skin with who I am as a person.
As I move towards my erm 40s I am trying to focus on my well-being, lose weight and become healthier. I hope to reach my goal weight this year and then more importantly maintain it!
I also am trying to carve out my own sense of style. I got my nose pierced for example of couple of years ago, and I am so glad I did it, I love it! I reguarly have my hair pink dip-dyed, because life is too short to grow up. As I lose weight I want to claim back more of the sense of style I've always had. Hell I want to wear short dungarees when my legs are skinny enough, bright printed leggings and actually just shorts which look horrendous on me at the moment. Oh also funky tights under shorts in the autumn and bold print trousers. And lots and lots of dresses (my favourite wardrobe piece).
I also think I have got happier and more content as I have got older. By the time you hit your *ahem* mid 30s, most people have been through some hard times in their life. I think the hard times make you stronger and more pragmatic. Although it might not feel like it at the time. I now understand what is truly important in my life. Who my friends really are and a lot of trivial things I used to worry about seem insignificant, particularly now that I have children.
So, as I turn 35, I am reflecting on what makes me happy. How lucky and blessed I am for my family which as I turned 30 I wasn't even sure I was going to be able to have, and most of all I am going to enjoy being me and the realisation that often it is the little things that make life truly special.
---