The Netflix Tag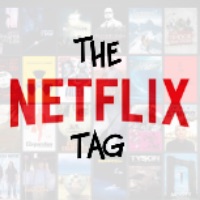 I must apologise to Ally from Messedupmum.com as she tagged me to do this post weeks ago, but I keep forgetting to do it. My husband and I are quite late to the Netflix party, but I rather love our subscription now we have it. Nothing beats a good box set glom.
For the sake of this post I have written about all shows I love, not just those featured on Netflix.
All Time Favourite
Ooh tough one, ok my favourite TV series are:
Vintage wise it's got to be:

Buffy the Vampire Slayer and
Angel,
ER
Charmed

Then more modern shows are:

Big Bang Theory
Vikings
Supernatural (Dean and Sam awesomeness)
Game of Thrones
Arrow
Sons of Anarchy
Modern Family (flipping hilarious!)
How I Met Your Mother
I'm sure I've missed some too.
I'm a real American TV show girl, sadly I am not so much into British TV.
Current addiction
We're currently making our way through Warehouse 13, I am completely loving Grimm – one of my current favourites. The Walking Dead, although it can be a bit too gruesome for me at times, eagerly anticipating the new series of Game of Thrones being released on DVD.
Wishlist
I'd really like to watch Grey's Anatomy, my husband isn't keen, but whenever I see trailers it looks really good. A favourite book series of mine – Bitten by Kelley Armstrong has been made into a TV series but only in the US and Canada so I want to get the DVD of that. Oh and I really want to see Outlander too.
Pet Peeve
When you start watching a series and the newer box sets aren't on Netflix or released on DVD yet.
And cliffhangers – I hate cliffhangers. Particularly at the end of a series.
What's on my list
Dare Devil – I really want to watch that! Orange is the New Black heard so many good things about that series. I've also fallen behind on Sons of Anarchy so I want to catch up. I haven't got around to finishing Breaking Bad – annoyingly my husband went off the series (what's that all about?), but I really want to see how it all ends. Oh and True Detective.
You should watch…
Well, I probably covered this in m all time favourite shows but my must-watch shows are:
Modern Family
Sons of Anarchy
Supernatural
Also, if the Buffy thing passed you by at the time you should so go back and watch it now. Seriously.
Ok, I tag:
Only if you want to join in…
---