Could Hiring Gym Equipment Be A Better Way To Get Fit Than Gym Membership?
I don't think I have ventured into a gym since I was in school. A swimming pool yes, a fitness class yes, a bit of Zumba most definitely. I have also been known to attempt a jog around the block… in the dark. But a gym… shudder. The very idea makes me come out in hives. I have visions of skinny people, ripping muscles, iPods and oh Lycra. Very cliché I know. But, I honestly can't imagine myself ever taking out a membership.
There's also the logistics. Being a Mum of two small children the chance of me actually making it to the gym are pretty, well, slim. Or the cost of the onsite crèche out of budget. So I was really interested to come across Hire Fitness, where you can hire gym equipment to use in your own home. You can chose from treadmills, elliptical cross trainers, vibration plates, exercise bikes, strength equipment and rowing machines. With a treadmill starting from £14.50 per week. They also take care of all of the equipment maintenance, which is one less thing to worry about too.
Now that is something I could see myself doing. I could put the treadmill in my conservatory and get all red and sweaty where nobody (other than my children) could see me. I actually think it's a much better solution to a gym membership for parents or even if you just have a busy lifestyle. You don't have to worry about childcare and you can fit in quick fitness sessions around your everyday life. Providing of course you have the space. It's also a really good way to teach your children that exercise is a positive thing and should be included in your everyday life.
There's a great article in the Daily Mail about mother Kirste Compton who after being unkindly called a 'fat cow' by another mum in a dispute went out to hire a treadmill from Hire Fitness. She then lost an amazing 10 stone running everyday from home. She built herself up from short 5 minute runs to running 5k everyday and now runs marathons. Which is just phenomenal.
Regular readers of my blog will know that dieting and weight loss have been a big part of my life, as I am about to embark on a drive to lose my baby weight, I know that exercise will need to be a fundamental part of that. I could see this working much better for me than other solutions now that I have two children under 4. Being that my husband is very seriously into his fitness and regularly trains for obstacle races, I think it would end up being good value too.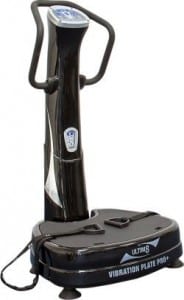 What about you, do you think this might be a better fitness solution than a gym membership?
*Disclaimer: This post is in association with Hire Fitness. However, all opinions and editorial content are my own.*