Blinds and Storage for our Conservatory
For the past year or so, I have been fighting a futile war against the clutter in my house. No one tells you before you have children about the sea of primary coloured plastic that seems to arrive with them.
We don't have the largest house. Downstairs is comprised of a reasonable sized kitchen / diner on one side and a lounge that leads through to a conservatory on the other. With a hall and a downstairs cloakroom in between.
At the end of last year, we decided to give the conservatory a facelift. We didn't have the largest budget and the room itself needed to fulfill three functions. To store the sea of toys that keep breeding, to be a home office – an actual study would be amazing but not possible at the moment, and also a nice sunny place to sit and relax. Luckily it's quite a good sized conservatory.
This is what we managed to achieve: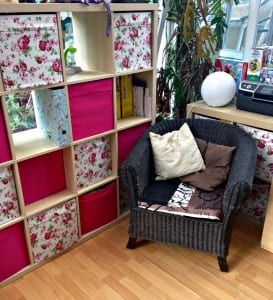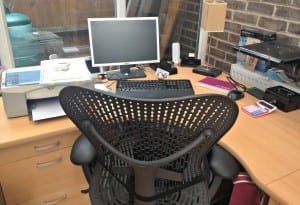 We already had the wicker furniture, but we have installed two large storage units and a big corner desk. Using the storage units to hide a lot of the children's toys and some of the filing for my home business. With the computer out there I can work while my children play and even watch my son if wants to go out in the garden at the same time. It's not perfect, but I am quite pleased with it.
What the conservatory desperately needs now is blinds. They're essential first for temperature when it gets warmer, but also as summer comes for me to be able to actually see the computer screen on my desk! With this is mind I have been checking out the VELUX website www.veluxblindsdirect.co.uk.
They have motorised blinds, which I absolutely love the idea of. There is the practical element, you can adjust them while you're working without having to get up and fiddle with them. But, quite frankly there is also the cool factor. Who doesn't love a gadget? They also do some great colours including a collection by Amsterdam based designers Scholten and Baijings which I am quite taken with. Now I just need to start saving! 😉
*Disclaimer: This post is in assocation with VELUX. However, all opinions and editorial content are my own.*
---
It would be amazing if you wouldn't mind voting for me?