Younique Moodstuck 3D Mascara Review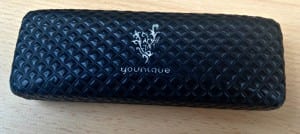 I love make up. Make up is a girl's best friend. Especially if you've been averaging 4 hours a night for the last week, but we won't talk about that.
You can't really have missed the Younique buzz that has been going around. When a friend Joanne offered me the infamous 3D mascara to review, I couldn't wait to get my hands on it!
It works differently to your normal mascara. It comes with two tubes – one is a gel and one is fibres. Now as naive as this may sound, until I actually tried the product I didn't realise this was actual fibres you paint onto your eyelashes.
You can wear it on its own or with your normal mascara underneath for added va-va-voom.
My normal mascara is Benefit They're Real Mascara, which is one of my firm make-up bag favourites. I have used it here firstly on its own, then underneath the Younique masacara so that you can see the difference.
When using the Younique mascara, I have to say go easy with the gel, this was my first mistake. Give it a light touch and just a little bit on the wand or it can get gloopy. The wand actually comes out of the tube with a lot of gel on it, so I would recommend you wipe some off on the inside before you pull it out.
You put some gel on first then, then some fibres and then gel over the top to seal the fibres on. I did this twice, so I have two layers of fibres on. In the photos I have only put the Younique Mascara on my upper lashes and I am wearing no other eye make up in these pictures (other than concealer – trust me – you didn't want to see the bags! 😉 ).
I'm always a bit skeptical about wonder products. I have bought so many 'amazing' products in the past, only to be disappointed when I get them out of the packaging at home. But I was really surprised by the noticeable difference I saw when putting this mascara on. It was like I was wearing false lashes, without actually wearing false lashes.
Take a look at the pictures and see for yourself.
Me with my normal mascara on
Close up with my normal mascara
 Close up with Younique 3D Mascara over the top of my usual mascara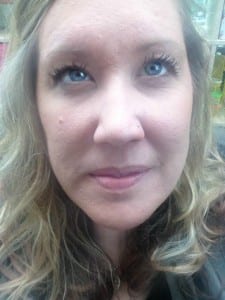 Me with Younique Moodstruck 3D Mascara over the top of my normal mascara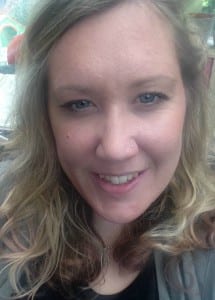 Me with glasses and Younique Moodstruck 3D Mascara (because I think my glasses are cool – ha!), but also if you wear glasses it's nice to see how eye make-up translates underneath them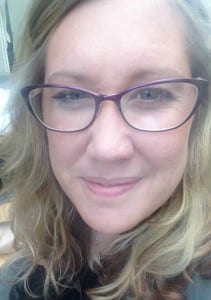 Side by Side
What do you think?
I honestly keeping looking in the mirror and thinking – ooh look at my lashes. If you wear glasses too this is a great look as I do think make up has a tendency to get lost under glasses, but you could still see them.
One of my absolute pet hates with mascara and the main reason a lot of those I try get doomed to the bin, is the black dust you often get under your eyes at the end of the day. As I was putting fibres on my lashes, I was kind of waiting for this to happen to be honest. Again, pleasantly surprised this didn't happen at all and additionally this was really easy to take off with my usual make-up remover too.
As an everyday make-up wearer, I probably wouldn't wear this just for the school run, but it is most definitely going to become my going out and special occasions mascara.
Special Offer
If you fancy getting your hands on your very own Younique mascara for just £23, then please leave a message on this Facebook page for Joanne, (who is my friend and a Younique distributor) created just for Laura's Lovely Blog followers.
Also, if you fancy taking a look at the entire Younique collection offered by Joanne, you can so right here.
*Disclosure: This mascara was kindly sent to me in exchange for an honest review. In addition, if you purchase any cosmetics through the above link, I will receive a small commission which I can exchange for some lovely new make-up (think of it like an Ann Summers party where the hostess gets a little thank you). So if you do, thank you so much, enjoy and you're awesome!*