What I Really Want For Mother's Day
Ahh Mother's Day is fast approaching, I never really thought about it before I was a Mum. I always got my Mum a card, as you do. But now I'm a Mum, perhaps it's because we tried for quite a while to have children. But Mother's Day is very special to me. Here is my wish list, of course we all know I would be happy with breakfast in bed and a homemade card, but you know a Mum can dream…
1. A cleaner. Weekly would be amazing, but just someone in to do a deep clean to get to all those bits I can never manage twice a year would be fantabulous. The windows, the skirting, architraves, tiles, kitchen doors. O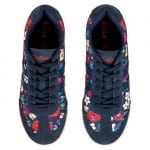 h and while they're at it the oven too please.
2. Cath Kidston Gola trainers – how funky are these?! (Cath Kidston £65)
3. To sleep through the night. Oh man to sleep through the night … For a whole week… Oh wow – no words.
4.
A decent nursing bra, I mentioned in my post x all on mine are like sacks, I have discovered that Freya do an under-wired one. I think I need this in my wardrobe/life. (Freya £36)
5. A de-cluttering machine. Perhaps a mirage that hides all toys from view. My life and house has been taken over by primary coloured plastic.
6. A date night. And by that I actually mean out to a restaurant, maybe the cinema on our own. Since my son was born my husband and I have been out on our own for a meal twice. Yes twice in 3.5 years, and one was a wedding. Childcare isn't that easy as neither of our parents live close and I am nervous of babysitters I have never met.
7. A baby translation device. You know when they're crying and you have no fricking idea why. Wouldn't it be great if you could just insert them into a machine that tells you exactly what they want?!
8.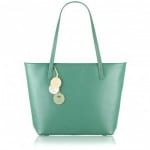 A new change bag. Yes, I have three and my current one is lovely. But you always get so sick of them after a while. Plus, I couldn't legitimately ask for a new handbag… I got quite a few last year. But I'm sure my wardrobe needs a change bag/handbag hybrid? 😉 (Radley £209)
9. A magic crystal ball, so you know you're always making the right decision for your little ones. To make their life as perfect as you could possibly make it.
10.
And you know while I'm at, a shiny, tiny MacBook Air. I know on paper the Macbook Pro makes much more sense, but they're so small and pretty, and well expensive… (Apple from £749)
What about you, what would you like for Mother's Day?
---
 This article is part of Mums' Days and You Baby Me Mummy's Linky #TheList