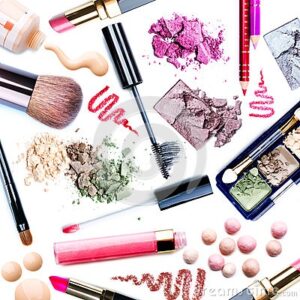 I was having a lazy Sunday the other week and I commented to my husband I'm sorry I'm just too tired today and I'm not going to wear any make-up. He looked surprised and responded that I was the only woman he's ever dated that wore make up virtually every day.
I've never really thought about my propensity to wear make up everyday, it is just something I have always done. It started in my teens when I unfortunately suffered from terrible acne, and continued from there. I don't think I wear loads, but on average each day I always wear foundation and concealer (I don't have great skin), mascara and eye-liner (not always eye-liner) some blush and a bronzer. I don't see this as excessive. And when it comes to money and budgets I would see these cosmetic items as essentials. If I'm going out it will be more.
If I don't wear make up, I genuinely think I look pretty awful, I try to keep the look light. But I don't have great skin and my eyelashes are fair. These two factors, I believe mean that make up is a must.
There are exceptions, if I'm feeling ill, if I'm having a lazy day and after my son was born I think I had 3 weeks straight when I didn't wear any make up, until I got some sort of routine together. But generally day to day, make up, is in my belief a necessity. Ok if there was a zombie apocalypse this might change, but in the modern world we live in.
However, I do have friends that very rarely wear make up and then I see them with make up and I think I actually prefer you without it. I prefer the softer, natural look on them.
My husband's flippant remark did make me wonder if perhaps I was being silly. Do I over worry about wearing make up before I go out to face the world? For me it's a confidence thing and most probably the consequence of having suffered with horrendous acne when I was in my teens. I'm not sure it's something I can ever see changing.
How about you do you always wear make up?