*Advertisement Feature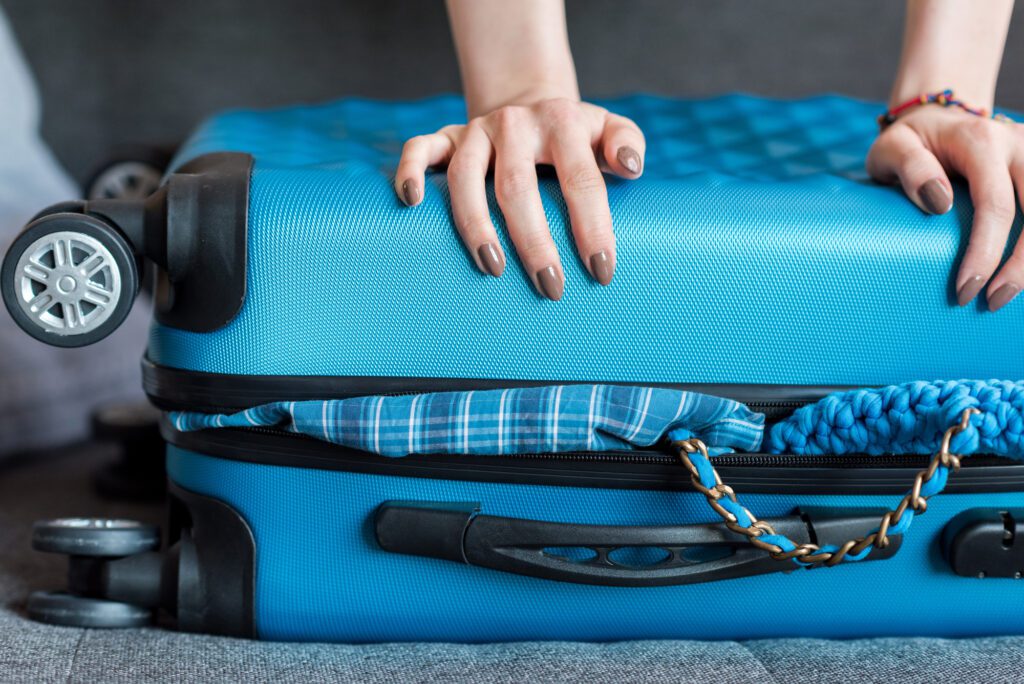 I'm currently packing to go on holiday, we're having a UK holiday. We've had lots of them before, so I am very used to the varying weather the UK can throw at us even at the height of summer. Last year we went during a searing heatwave, and this year it looks like we need to need our raincoats! So I thought I would share some of my tips on how to pack for a UK holiday.
Mix and Match
The best way to pack is to choose a selection of pieces to mix and match. A selection of tops and t-shirts are a must so that they can be layered up when it's chilly, one of my absolute essentials is a hoodie perfect for cooler days on the beach. I choose colours that complement one another so that I have a mini capsule wardrobe for my travels, making sure tops go well with both trousers and skirts that I pack, and the same with knitwear.
In the past I used to struggle with shoes, wanting to take all of my wardrobe with me! But now I am more pragmatic in the summer sandals, trainers and a pair of flip flops for the beach are plenty. Even better if your sandals and flip-flops can double up.
Accessories can really transform an outfit and don't make up much space, so I like to pack a travel jewellery box with accessories to take with me wherever I go.
It's (Probably) Going to Rain
There's no getting around it if you are going on holiday in the UK, there's a very good chance it will rain. It might not rain for long, but the chances of it not raining at all are low. I never go on holiday in the UK without a raincoat, or at the very least a pac-a-mac in case of any showers. With children, I also find it useful if there's space to chuck some wellies in the car, as nothing beats jumping in muddy puddles and it's even better doing it on the beach!
Toiletries
When holidaying in the UK, I always try to go as light as we can, but still with 3 children, the boot seems to get filled to the brim with toys, paddleboards and buckets and spades. I always pack a grocery shop to be delivered the night of arrival and put all of the big toiletries we will need on there. For any I want to take with me, I decant a small amount into a smaller pot, so I don't have to take large bottles with me.
My Essentials Packing List
Here is my essentials packing list for a UK holiday.
A pair of jeans
Shorts
Several tops & t-shirts
A hoodie
Dress (and leggings to go under for cooler days)
Raincoat
Trainers
Sandals
Cardigan
Skirt
Underwear
Toiletries
Accessories to finish the look
And of course my book or Kindle
The UK can often get a bad name for its weather with people preferring to travel to warmer climates, but there are some absolutely beautiful places to visit. So if you can get past the changeable weather you can get to see some beautiful beaches, nature and cities without having to worry about your passport.
Is there anything I have missed you would add to the list?