*Collaborative post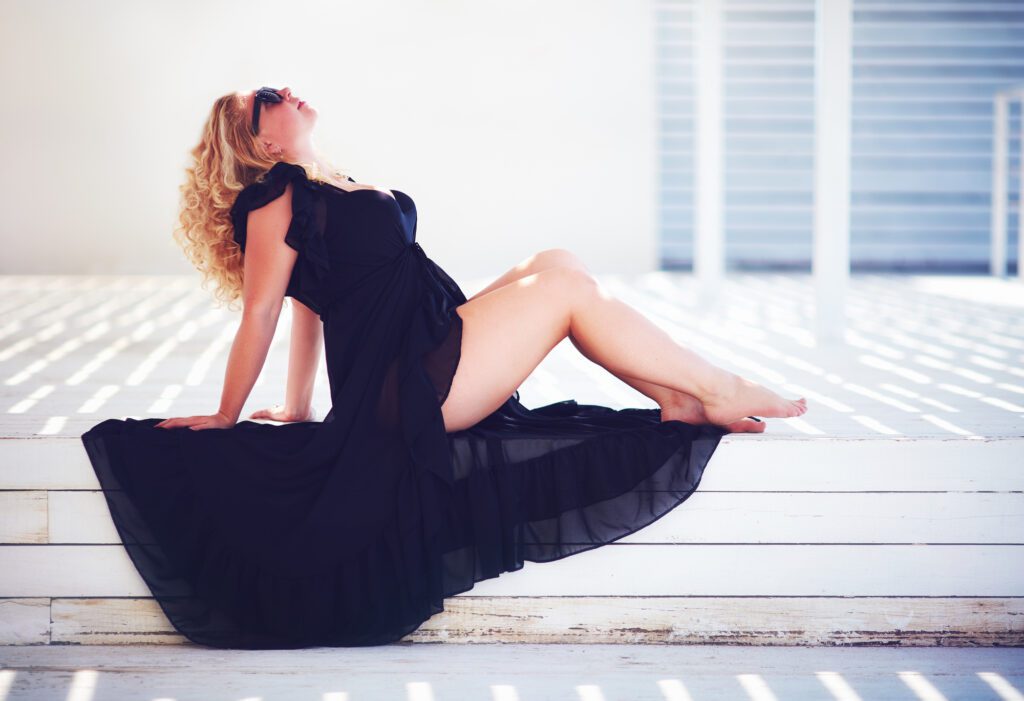 As I have got older, my love of fashion hasn't waned. I still absolutely love clothes, fashion and style. Even more so as my children get older, and I have the time for myself to get my hair done and put my make-up on in the mornings. The difference now though is, I have the confidence to wear the clothes that work for me, to realise that personal style is more important than keeping up with the trends that you see on the catwalk or in magazines.
For me, fashion is about what I love to wear and what makes me happy. Clothes that when I put them on make me feel good about myself. My personal style in my 40s is no longer about what I should be wearing and instead what I want to wear. It took me this long to brave dying my hair pink, even though it was something I had wanted to do for years.
Recently I have also become more and more conscious about the impact the fashion industry has on the environment too. I think that having young children has really made me consider the world that we are going to live behind for them, their children and their grandchildren. It has made me worry about the impact of fast fashion and also led me to boycott some brands for these reasons. I have discovered a love of secondhand fashion thanks to Facebook groups and apps like Vinted, which has enabled me to buy great pieces at really affordable prices.
On top of this, I also believe in investing in good-quality statement pieces to bring your wardrobe to life. Quality pieces that will last and that I love. I always believe in getting a good coat, adore a statement skirt and of course a beautiful dress. Stunning accessories, and you all know I love earrings, can make or break an outfit. The Max Mara selection at 24s.com has some great statement pieces. Not all are sadly in my budget, but they are the type of items that you will know will last and last and last. Years ago my husband bought me an small Mulberry handbag as a surprise at Christmas, and it still looks absolutely amazing and one of my most treasured wardrobe pieces. Unlike a cheaper bag that would probably be landfill by now. There are times when it is definitely worth investing. Statement pieces also help you to really elevate your wardrobe, combine with more items for amazing style.
In a cost of living crisis, I know high price tag items aren't always affordable, but I do believe it's better to invest in less quality items and shop secondhand where possible, to make as many responsible choices as we can manage. The faster we move away from a disposable society, the better.
I will always love fashion, it's fun, colourful and creative. But my clothes are now a reflection of who I am instead of how I think I should be and less driven by fast and fickle trends.