*This is a collaborative post
If you want to buy modern wall stickers, this is the place to be! In this article, you will find out which wall stickers are the best for your walls. It doesn't matter if it is your bedroom wall or your living room, with these great wallstickers you can't think of anything else! A very popular wall sticker is the map of the world. In this way, you are always in touch with the world and every day you can remember a new country or a new capital city. Great wall stickers of world maps do not only look nice but are also super useful. Stick the map on the wall of your child's bedroom and let your little one get to know all the countries of the world this way.
Create your own stickers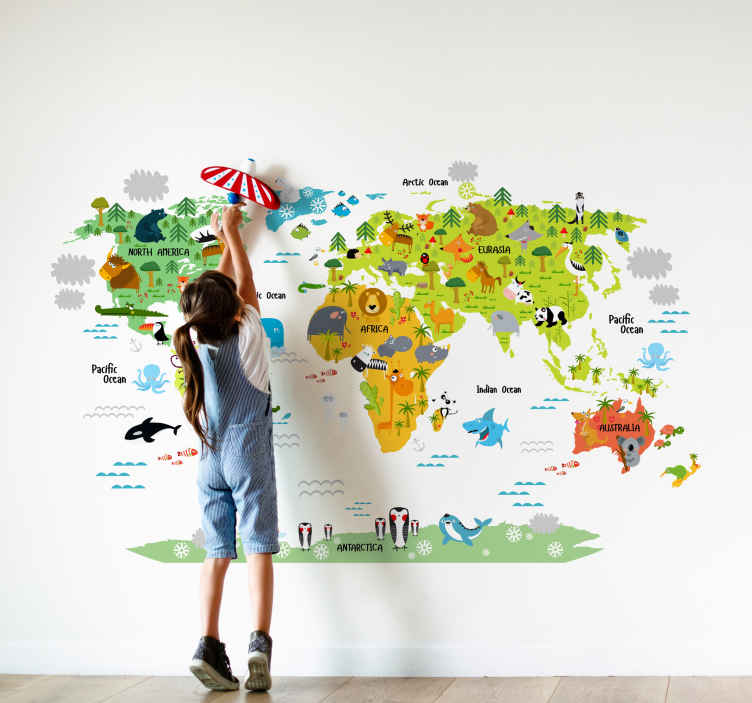 Besides the great wall stickers, including the one of the world map, you can also create your custom stickers. Maybe you don't want a sticker of the whole world on your wall, but would like a sticker of your city or village on the wall of your hall. In a big city like London, you are often lucky and you will come across all kinds of nice existing stickers. Stickers of smaller places in the United Kingdom are often more difficult to buy. In that case, you can have your own stickers made. Look for a nice and clear map of your own village and have it made into your own sticker. In this way, you will immediately make your house your own place and create a lot of cosiness.
Other Types of Stickers
Having your own stickers made offers a lot of possibilities. Many stickers last a long time, but you can also choose to leave a sticker on temporarily. Who knows, maybe you like putting a different sticker on your front door every season. For example, a sunflower in the summer and a snowflake in the winter. Of course, you can also use a sticker just once. Think for example of a nice sticker for your child's birthday. How nice it is for a child to come downstairs to a living room where your name and your new age are written on the wall. Organising a children's party is often difficult enough, so you don't want to be busy creating a mural as well. In addition to these great wall decals for kids, you can also find out what a healthy lunch box looks like for children
Wall Stickers for Different Rooms are Available
Wall stickers are a unique way of giving your walls a new design. The stickers are simply applied to a flat wall and can be placed in different rooms of the house. It is also a good solution for business spaces. You can buy the stickers in the right dimensions and place them behind the sofa, above the table or on a blank wall. You can always decide for yourself what you want to put on it. For example, go for a text or for an image with lots of colour. There are plenty of options for both adults and children.