*Advertisement Feature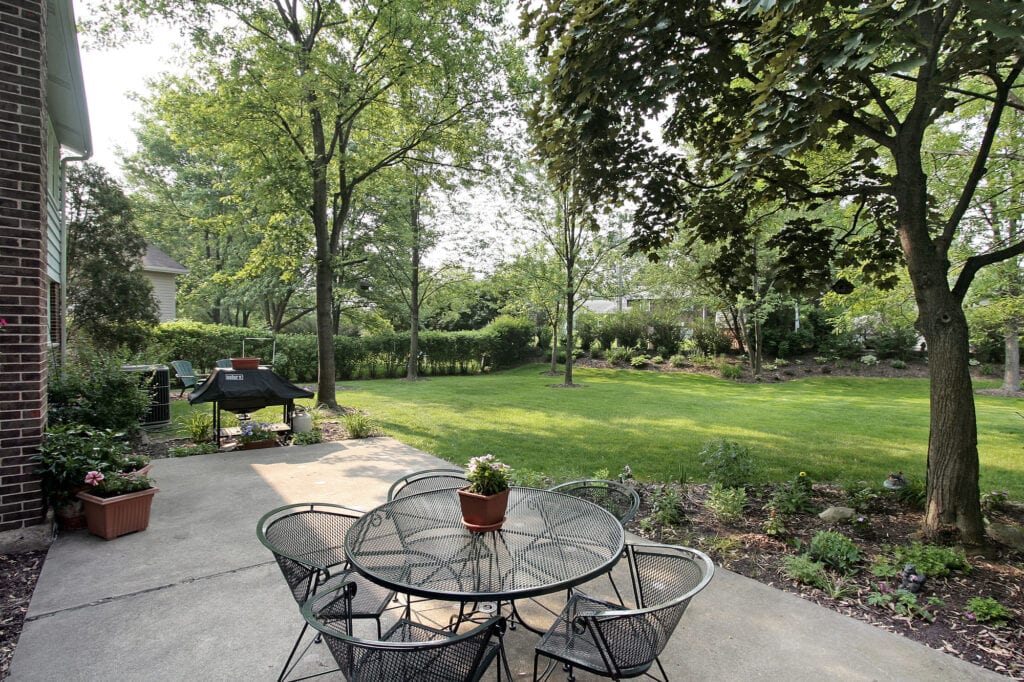 If the pandemic has taught me anything, it is the importance of my friends and family. But also my garden, I think our gardens have become a real sanctuary during this tricky time. A haven to relax, meet friends and for the children to get out, play and have mini-adventures. We did several projects in our garden during lockdown, including growing vegetables, building a playhouse for the children and a new patio. I am so pleased with them and so glad we did them. There is still more to do, but it is already so much better.
I also got through lockdown with weekly garden meets with some of my close friends, sharing our wins and woes of homeschooling. Sharing and supporting. Even when it was cold and we all huddled under blankets with hot chocolates and actually, it's a really happy memory of lockdown for me.
Housing trends have shown when people are house buying now, how important gardens are and it's fair to say the UK has fallen in love with gardens. I wouldn't want to be without one now. Our garden is a compromise of play equipment for the children, but with areas for eating and entertaining too.
My family loves a barbecue and it's one of our favourite things to do when the sun comes out. Our garden table becomes the hub of the garden. We bought a large table so we could have lots of friends and family around it, plenty of burgers, sausages, salad and ice cream. One thing I really want to add to the table is a Lazy Susan, we didn't buy one when we bought the table and they're so useful for entertaining. For storing condiments and salads on, so that everyone can reach them.
I also strongly believe in good quality pieces of garden furniture that last and can be used by my family for years and years. We have a 10 seater table in our garden and while it felt like a bit of an investment at the time, I really don't regret it as it's the perfect size for entertaining outside. I didn't know until recently that you can buy Lazy Susan outdoor garden furniture. Their furniture is made from cast aluminium, so it won't rust or rot. Our last garden set was wooden, and unfortunately, the legs did start to rot, so this, for me, is a really important feature. I want it to look good after many summers and not just for the first one.
Have you done lots of things in your garden during the pandemic and what is your ultimate garden set up? Our next plan is to save up to get rid of the garden pond and create a smaller water feature instead. We'll definitely need a new bench for the area when the time comes. I also want to grow some more fruit and veg as it's something the children and I really enjoy.