*AD – features gifted items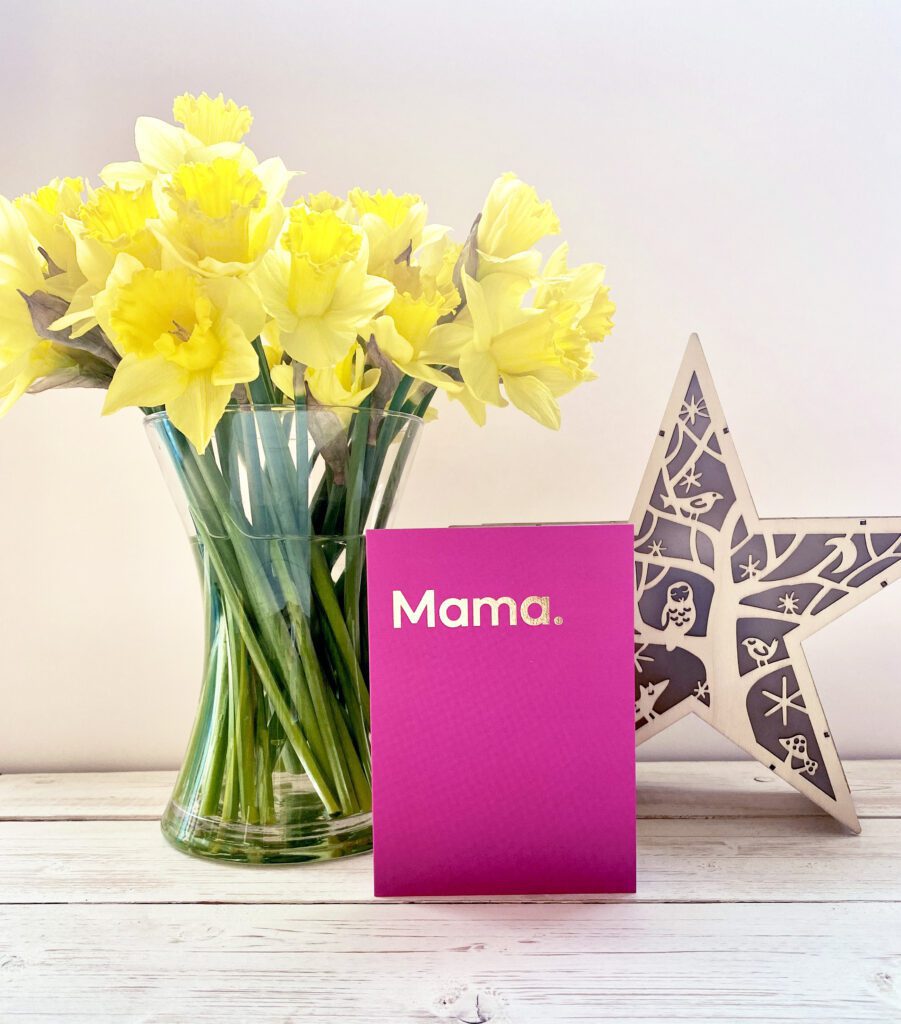 It's not long until that time of year, Mother's Day. It's the 14th of March here in the UK if it hasn't reached your radar yet. And I think this year may have been the toughest many Mums across the country have faced. Juggling a major pandemic, homeschooling, working, a house that has reached the messiest heights of which you have never seen, not seeing friends and family who are their usual support networks.
Those have been my personal challenges. I have learnt a lot and fast, hello fronted adverbials and had a love hate relationship with having my children home all the time. Maybe you're buying for a Mum who has been homeschooling or a Mum who hasn't seen her children and grandchildren for months, I think the fact we're all in lockdown on Mother's day for the the second year in the row makes it all the more important. So what can you get them for Mother's Day here a few ideas.
Ginology Iris Glass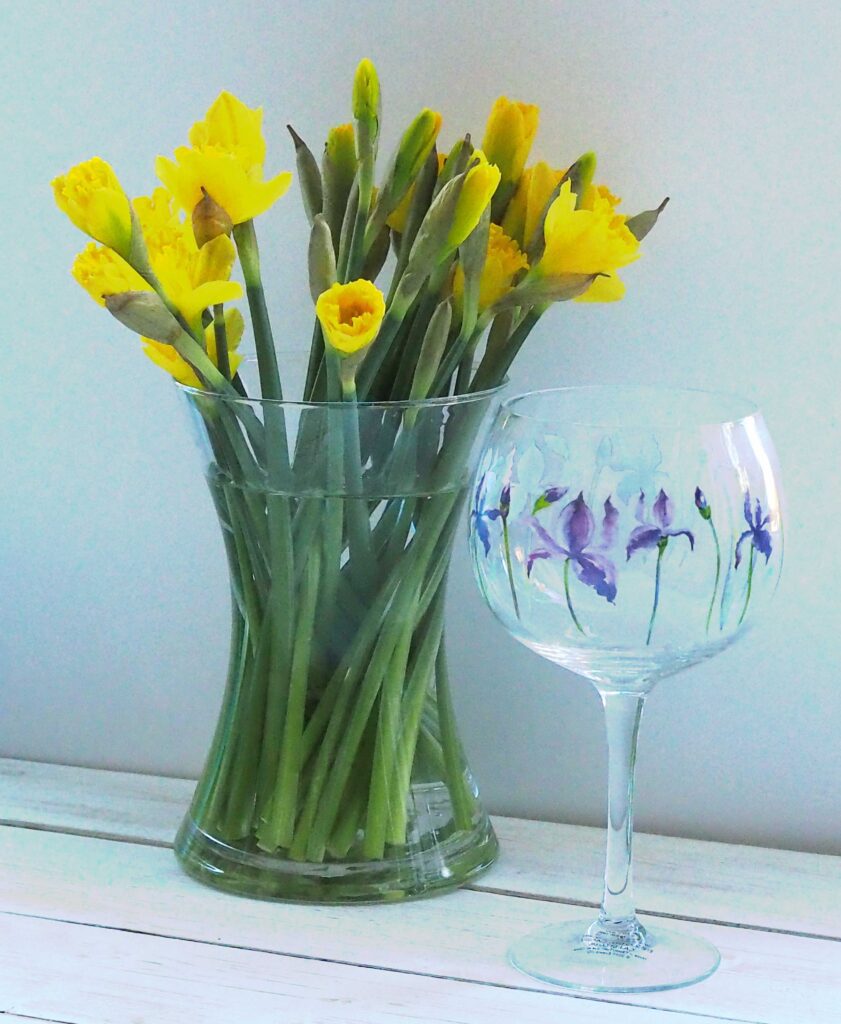 Gin is the tipple of the moment and every gin lover needs a gorgeous glass to drink from. If Irises aren't your Mum's thing they do all sorts of lovely patterns including poppies, butterflies, flamingoes and hydrangeas and they're absolutely gorgeous.
José Eber Wet/Dry Flat Iron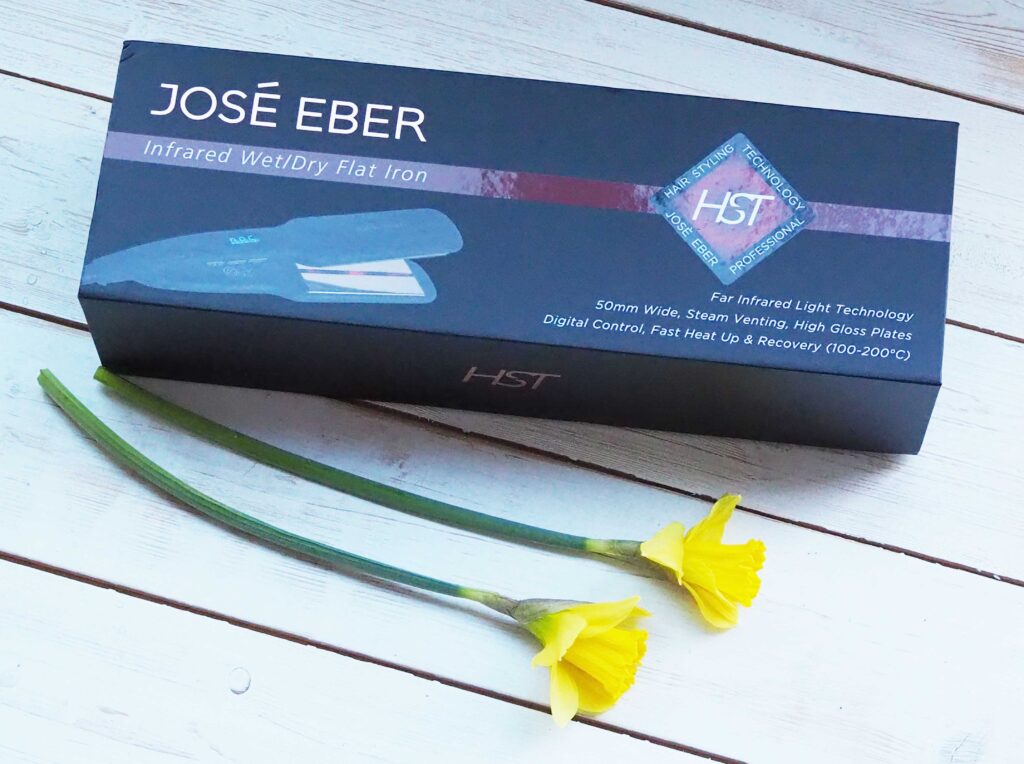 This is a very clever piece of hair styling technology. No need to dry your hair and straighten it when this device does both at the same time. It uses far infrared light technology, which eliminates frizz and adds shine while styling. The extra wide high gloss plates with vented holes works on all hair types, wet or dry. Features also include digital display and automatic shut off. For me, automatic shut-off is essential for that moment where you're on your way to somewhere and suddenly can't remember if you turned your straighteners off!
Il Gusto Lady Shoe with Turkish Delight Gin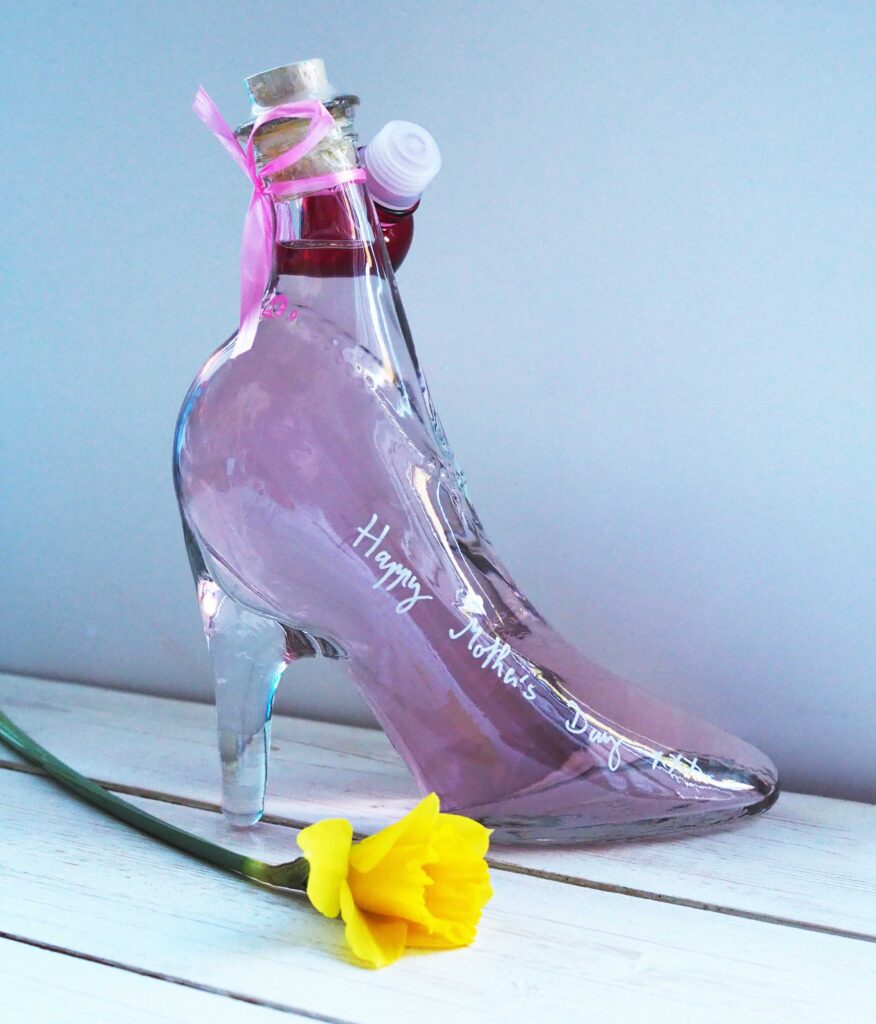 This bottle is so gorgeous and such a lovely gift idea. It's a bottle in the shape of a shoe and has 'Happy Mother's Day' written on it. You can get it in different gin flavours including rhubarb, cherry and raspberry, as well as vodka.
Red Letter Days Ladies Indulgence Gift Basket
If you can't take your Mum for afternoon tea, you could send afternoon tea to your Mum. Red Letter Days offer lots of different gift sets for Mother's Day. This is the women's indulgence basket which includes a bottle of Prosecco, luxury popcorn, chocolate, fudge, a champagne candle, biscuits and chocolate cake. If this isn't to your Mum's taste there are lots of different basket and hampers you can choose to fit any taste.
José Eber Air Styler
This is such a cool hair styler. If you're looking to achieve perfect curls, or wonderfully frizz free straight hair? Then how about the Jose Eber Air Styler? The revolutionary Jose Eber Air Styler uses a high speed nano fan that propels cool air through the styler. Which comes our through a grid on the ceramic styling plates.
Alterna Luxury Haircare Products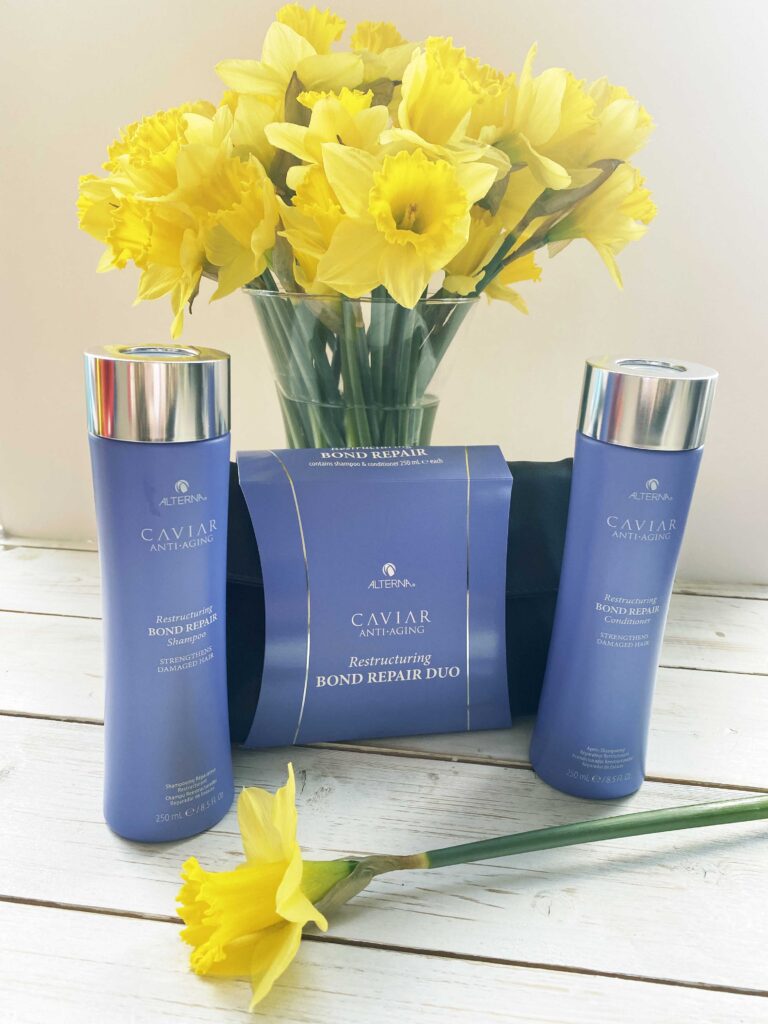 You've heard of caviar to eat, but what about for your hair? The ALTERNA Caviar hair products are super luxurious and made from premium formulas enhanced by the best that nature has to offer. All products are chemical-free and the range includes products for restructuring bond repair, ​​replenishing moisture, smoothing anti-frizz and multiplying volume to name a few. They make a super luxurious gift for your Mum.
Shop the range at Alternahaire.com
So Bomb DIY Light Up Bath Bombs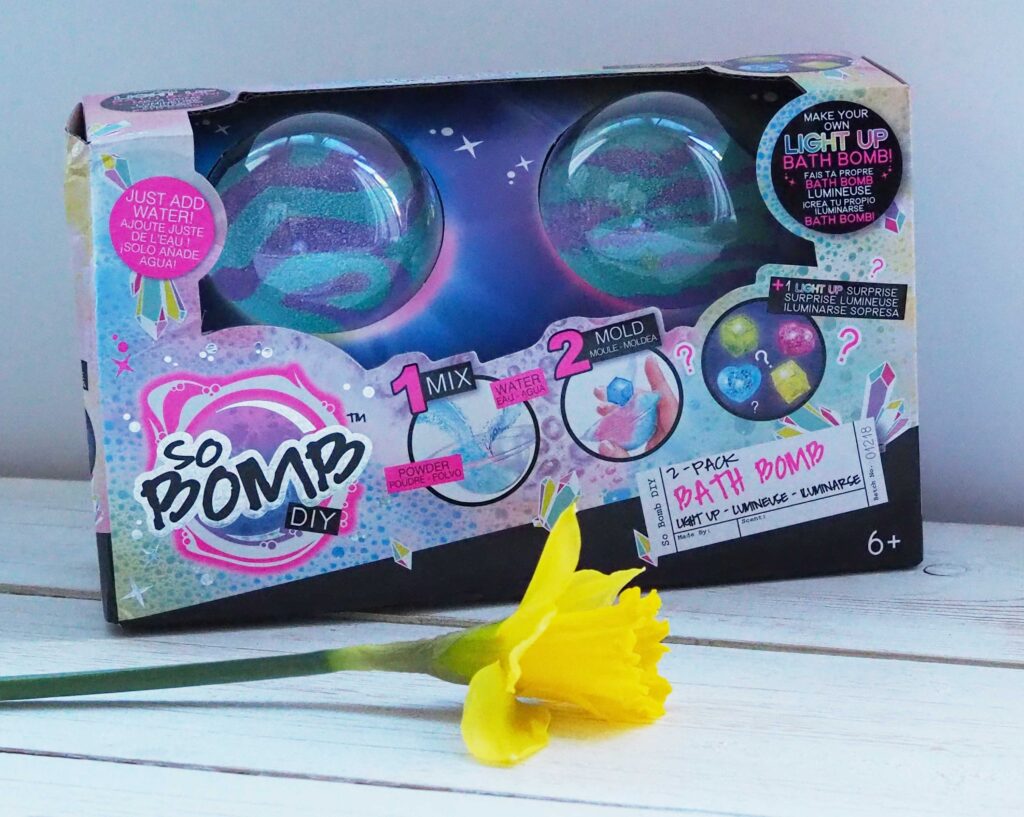 A great idea for children to make a gift for their Mother on Mother's Day. Bath bombs! These scented DIY bath bombs are simple to use just mix the bath bomb powder and water into the mould, then add the special 'jewel' light-up LED decoration inside which can be reused.
Buy for £6.99 (affiliate link)
Say it With Songs Mother's Day Cards
These are Mother's Day cards with a difference. These unique music cards from Say it with Songs are playable. Send you mum her favourite song from Queen to Stevie Wonder.

On the front of the card is the lyric which is foiled in gold, inside of the card has a printed message on the left inside page that lets the recipient know 'You've been sent a song'. On the reverse of the card, there is a code that is instantly activated by opening a smartphone camera and pointing it at the code. The song can be streamed from either Spotify, YouTube or Amazon Music or YouTube.

Buy a Say it with Songs card for £3.99
Curls 4 Girls Digital Straightening Brush
Designed to be used by both girls and women alike this ceramic hairbrush dries and straightens your hair at the same time. Saving time this brush is both fast and really easy to use. A definite winner for busy mornings!
Buy Curls 4 Girls Digital Straightening Brush RRP £80 but currently on offer
Transformulas Beauty without Surgery
The ultimate skincare Mother's Day gift. Skincare brand Transformulas® specialise in beauty without surgery. Their products provide safe, quick, visible and effective results. Their Marine Miracle Creme is their signature product, this cult classic has fans all over the world. Labelled 'Better than a knife' by Woman & Home Magazine and 'A Face Lift in a Jar' by the Daily Mail. This is a gorgeous skincare product to give on Mother's Day.
Buy Transformulas Miracle Creme
El Camimo Bracelet
I don't think the photos do this bracelet justice. It really is beautiful. El Camino bracelets are bracelets you can use to document all of the wonderful places you have travelled. Creating your travel story to be worn around your wrist.
I think we're all feeling it travel currently on hold, so they are a nice way to reminisce about past travel memories. Or even for a 'promise' of future travel when this is all over, you could give an El Caminos to your Mum of adventures you can go on in the future together.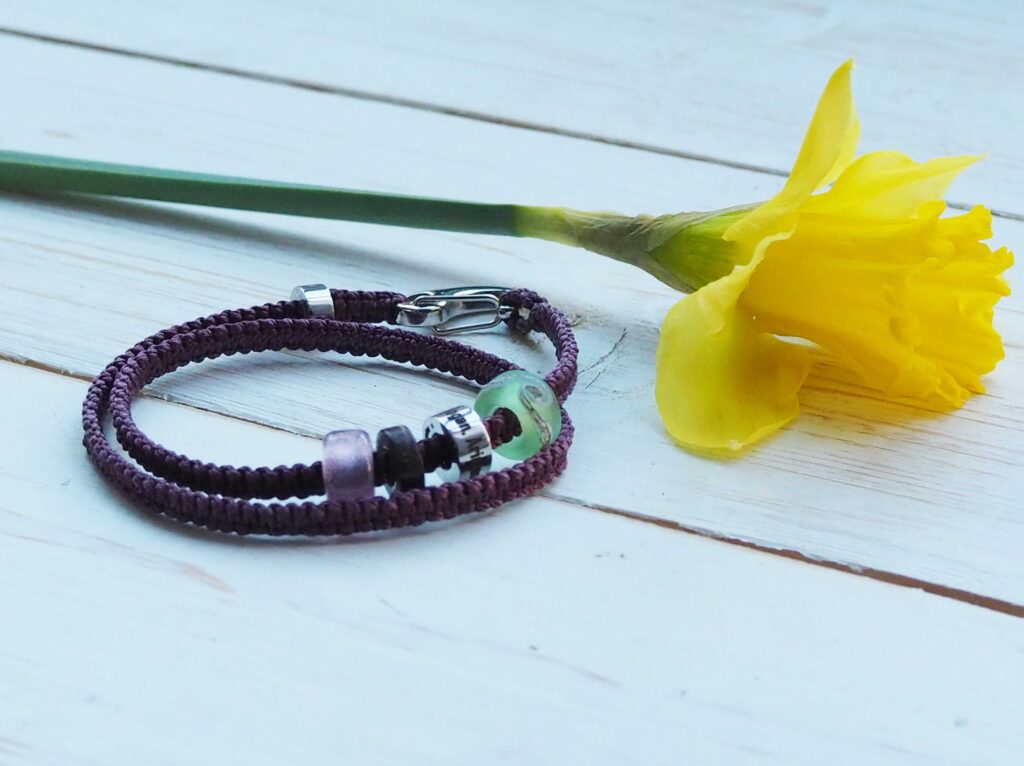 On my bracelet, I actually have a customised bead with all 3 of my children's names on, making it a really special gift. They also have a special Happy Mother's Day 2021 Step for this year.
Make your own customised El Camino Bracelet
José Eber Clipless Curling Iron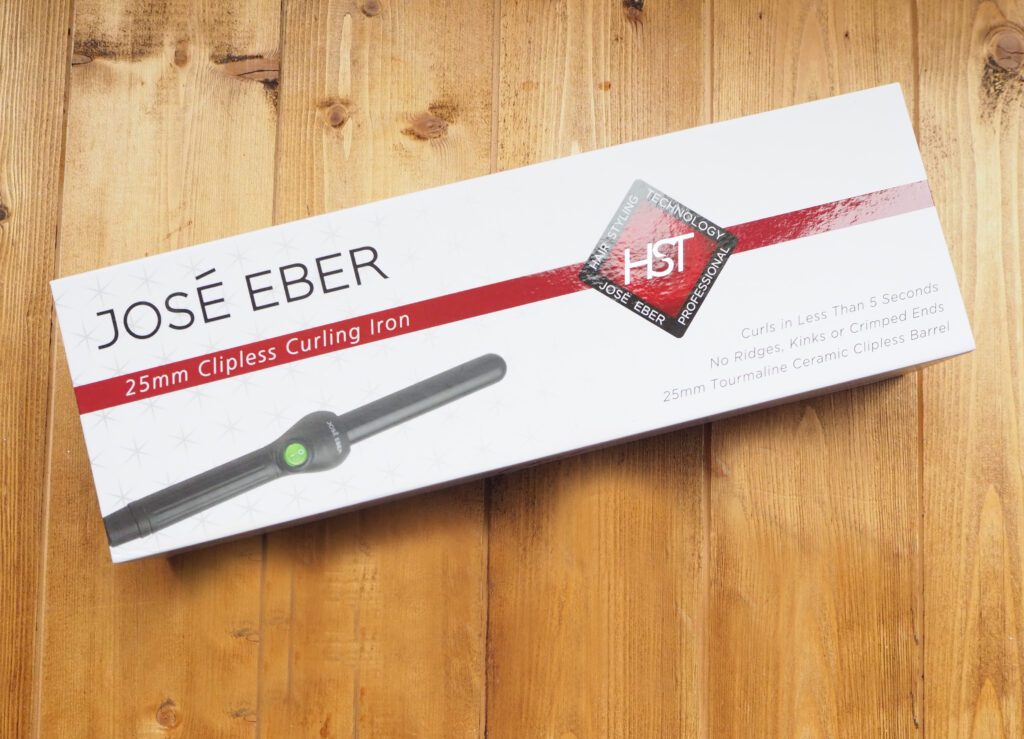 Create incredible volume and a more natural look and texture while reducing the amount of damage caused by traditional curling wands. The innovative clipless design provides consistent and even heat for quicker styling without causing creased or crimped ends.
Buy Jose Eber Clipless Curling Iron £119.99
Literary Notebooks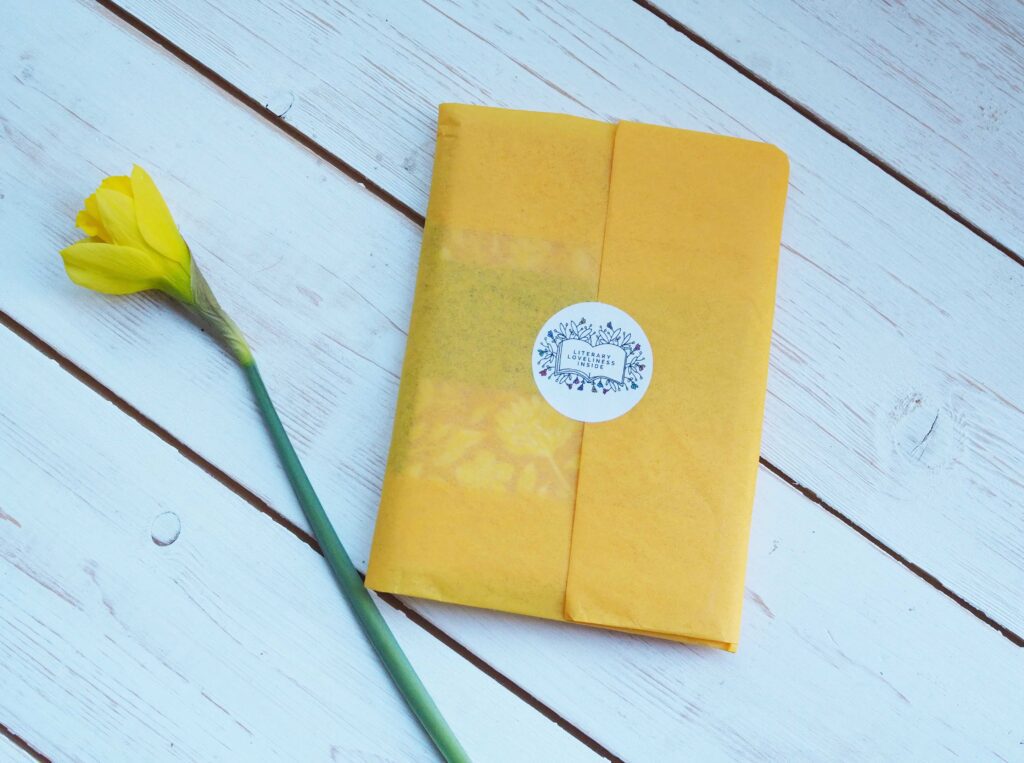 A gift perfect for the stationery lover Mum. These A6 notebooks feature quotes from influential women of literature. I love small books of this size myself as they're really handy to carry around in your handbag.
With floral patterns and beautiful quotes from Louisa May Alcott's Little Women, Jane Austen's Pride and Prejudice and L. M. Montgomery's Anne of Green Gables.
These notebooks are from ethical.market, who make eco friendly gifts.
Buy the literary notebooks for £9.95
Pamper Me Aromatherapy Bath and Gift Set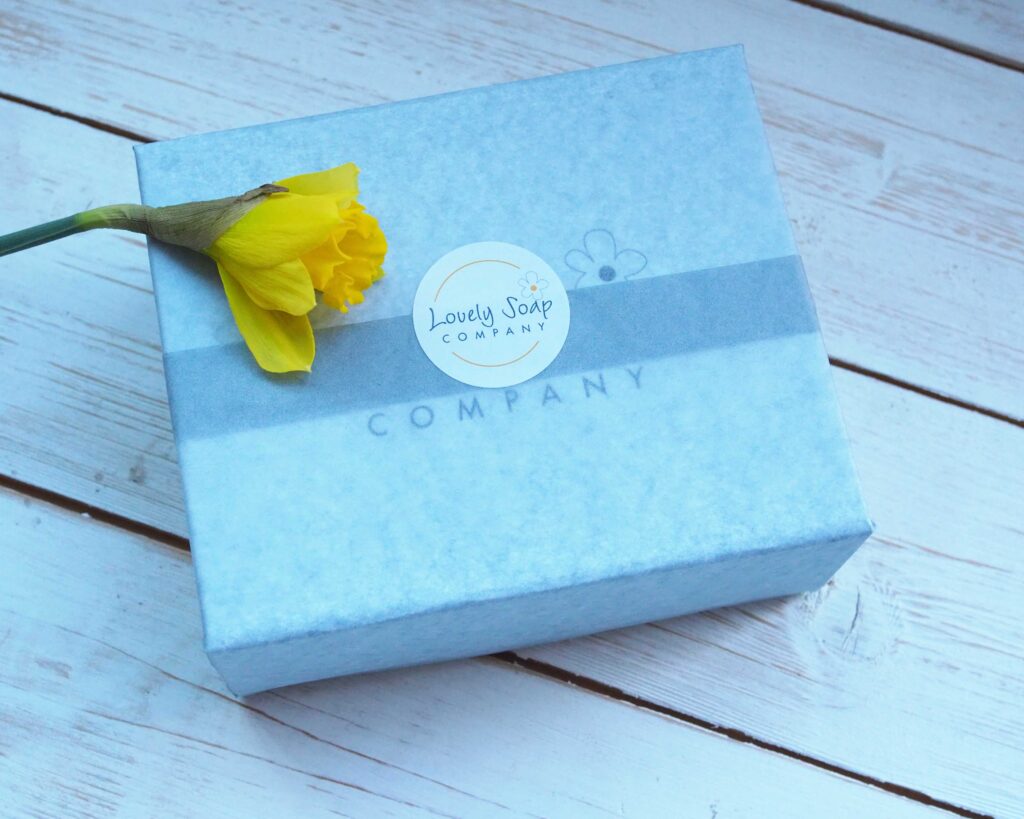 Another gift from ethical.market this bath set is vegan and cruelty free. It contains a natural wax candle, handmade natural soap bar and two handrolled cocoa butter bath truffles all scented with essential oils. I can also attest that it smells absolutely gorgeous!
You can choose from 4 different sets – relax, balance, refresh and sleep well. This set is the refresh gift set.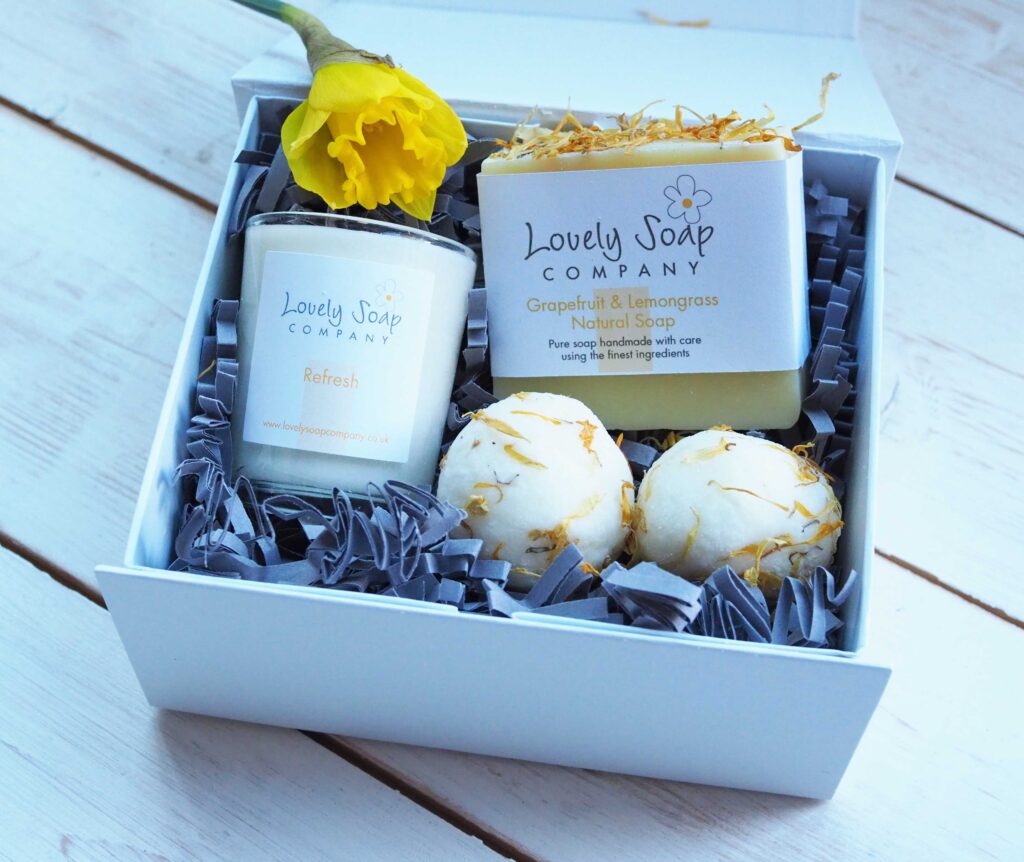 Buy aromatherapy gift set for £23
Tinkers Boredom Boxes
Tinkers are a small local business near me. They make beautiful boxes for children and adults alike. Each box is designed around a theme (below is the large bug box and the small unicorn box. All boxes come complete with figures to paint, paint, paintbrushes and magnetic strips to stick on the back so your creations can be used as magnets. There is also a Mother's Day special box. Alternatively, small children could paint the figures and give them to Mum as a gift.
Visit Tinkers Gifts prices start from £9.95
Chasing the Rainbow Hanging Planter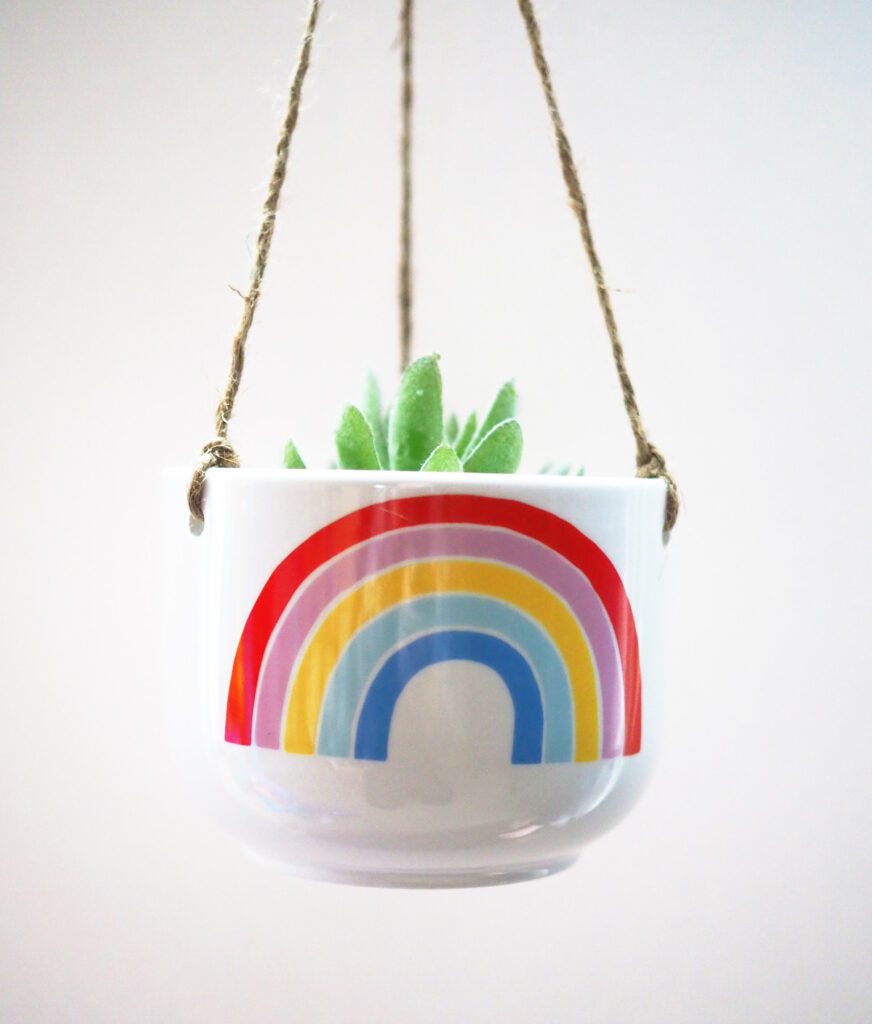 I have a bit of a thing for rainbows, I love them and this hanging planter from Red Candy is great fun. Strung from twine, this dolomite planter can be hung from ceilings and shelves as you like and is big enough for small succulents and cascading plants.
Buy Rainbow Hanging Planter for £10
Orchidea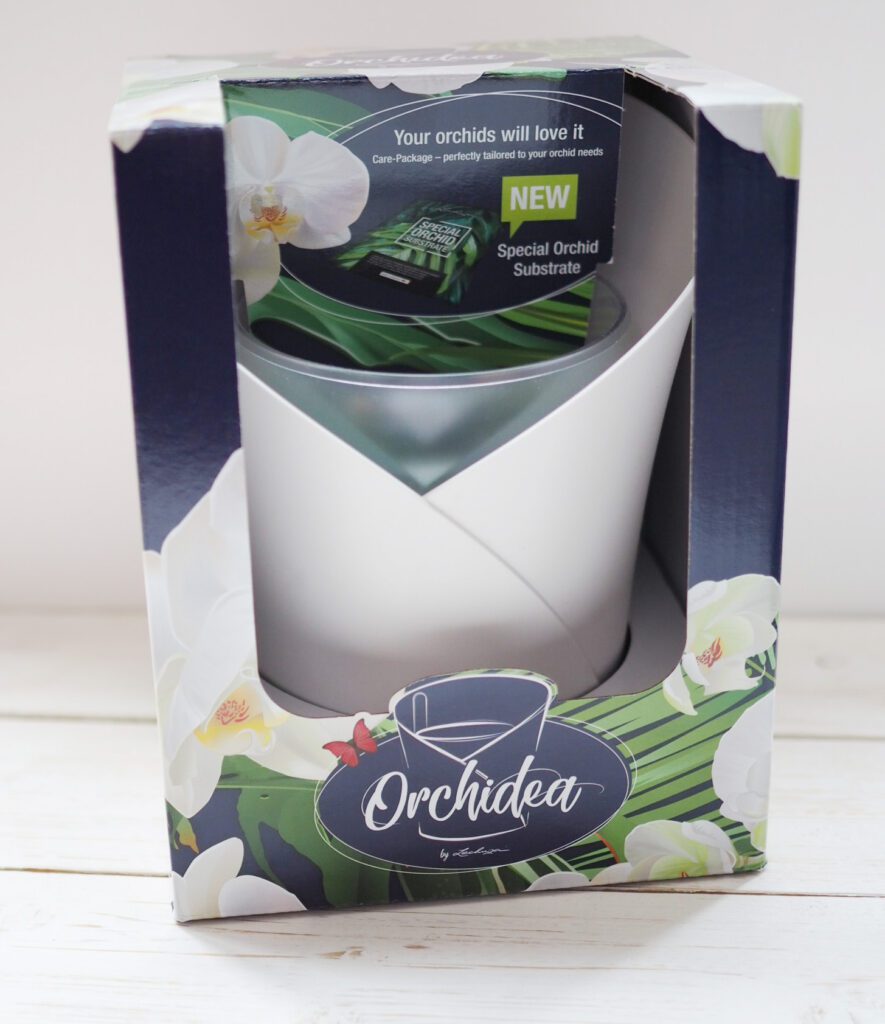 Do you love orchids, but like me struggle to keep them alive? The ORCHIDEA from LECHUZA has been specially developed to provide everything the plant needs, including an irrigation system, adapted to the needs of orchids, whilst the semi-transparent, removeable plant insert provides the roots with sufficient light. Perfect for these beautiful plants.