*This is a collaborative Post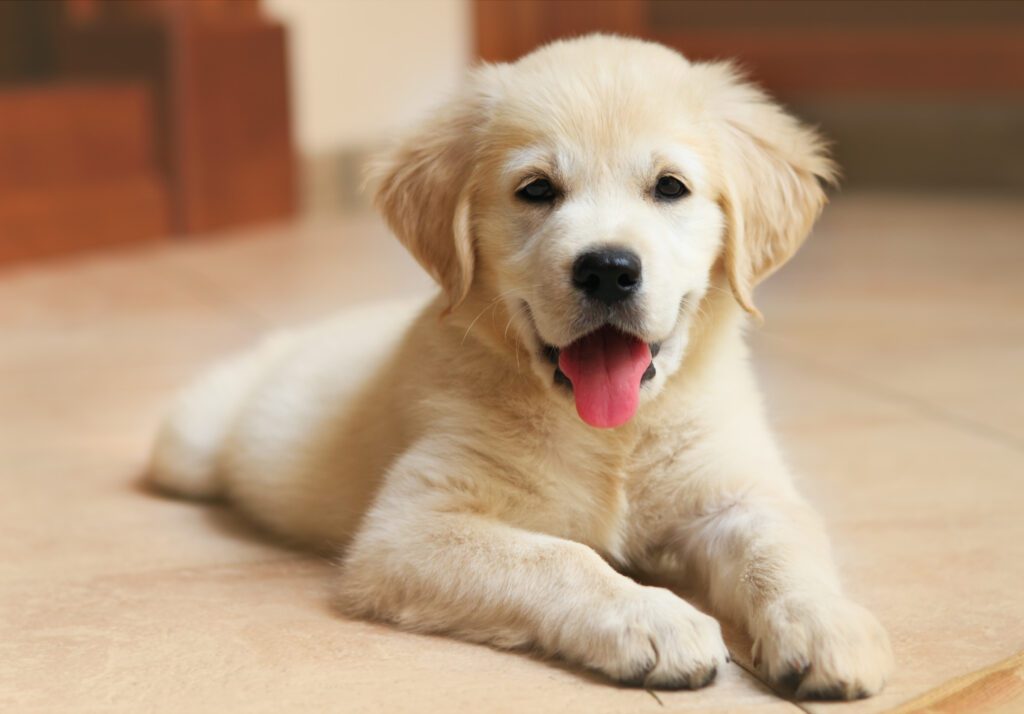 I'll let you into a little secret, I find puppies, as adorable as they are, quite hard work. The big thing to remember when you bring home a new puppy is that they're a baby and you need to treat them like one. You've brought them home to a strange home, with strange people and it's going to take them a little while to adjust and bond with you.
Feed Little and Often
Just like babies, little puppy stomachs cannot manage big meals and big meals will make them feel unwell. Always ask the breeder what they are eating, as a quick change in food can make them unwell. Feed them small meals regularly. It will be months until they have can take big meals, and they probably won't go down to two meals a day until they are nearly a year old.
Crate Train
I'm a big fan of crate training dogs. There are the practical elements – it saves your house from mess and destruction. But more importantly it gives your puppy a safe space to call their own. Don't think of them as a cage, think of them as your puppies bedroom, where they can go to rest and sleep in. Crates should never be used as a punishment, they should have comfortable bedding and toys and your children should never be allowed to go in them. Lords and Labradors have a great selection of crates and crate bedding if you are looking to purchase one.
Put Them Down for Naps
Just like a baby, puppies need naps… lots of them. If they get over tired they tend to get naughty and over stimulated. So remember to put them into their crates for regular naps so that they can rest. It's a good idea to follow a rough routine, toilet, play, feed, nap.
Start House Training Straight Away
As soon as you get home start toilet training straight away. Show your puppy their bed, the garden and where they should go to the toilet. Praise them like crazy when they go outside and ignore and calmly clean up any accidents. Remember to take them outside regularly to give them plenty of chances to go in the right place.
Their First Walk is Probably Going to be Scary
Never take your puppy out for a walk until your vet tells you it is safe to do so. Which is usually after their vaccinations. When you take a puppy for their first walk, it's going to be a bit scary for them. The sounds, things they have never seen before, strange people coming up to them for a stroke. When we first took our dog for her first walk, she sat down and refused to go any further than the end of the road. So be prepared for this and build up their confidence slowly.
Good luck and enjoy your puppy cuddles!