I have decided to write a weekly diary of our time through the Coronavirus pandemic. To keep for the future. It's such an unprecedented time and full of so many mixed feelings and events we have never encountered before it is hard to process it all.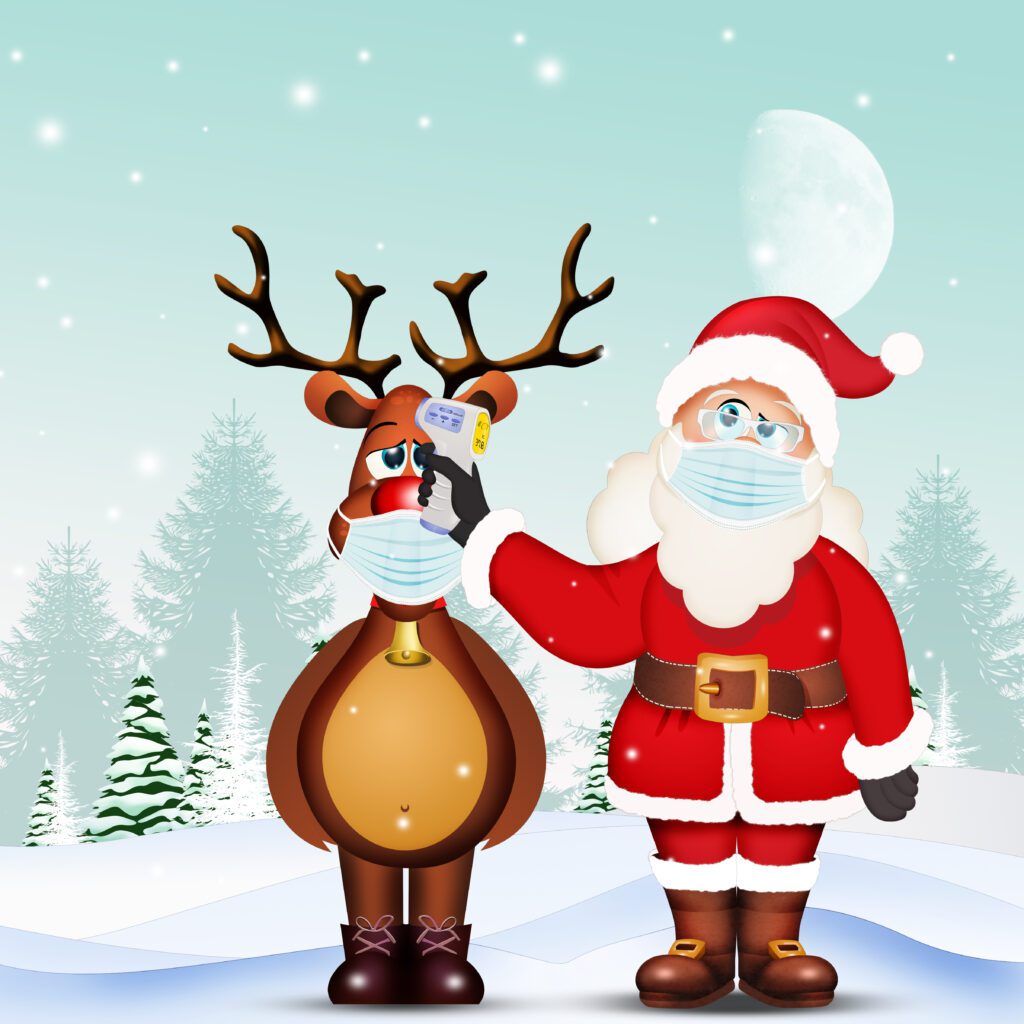 Well, a lot can happen in a week can't it? Last week, we were waiting on tests for Logan and I after he had been in isolation since the 8th December due to one of his teachers testing positive. Logan ended up testing positive for Covid 19 and I tested negative. Even though I felt unwell. This also meant the whole family had to go into isolation and Logan's isolation period started from the beginning again. Working out when symptoms started with track and trace we have been put in isolation until and including the 23rd December.
Logan seems pretty fine, other than a cough. The cough isn't even persistent like is suggested on the NHS website. For a couple of days he also complained of a persistent headache and needed Calpol and one day he went back to bed in the morning which is very unlike him, but normally I would have put it own to end of term tiredness.
Even though I tested negative, I have felt unwell. I started with a metallic taste in my mouth. I have ached all over, had headaches and felt very fatigued. I developed a cough, but more of an irritating dry cough than anything serious. Then at the weekend I got a bit of an upset stomach. Yesterday (Monday), I felt much better. I am thinking as so many of those symptoms sound like corona virus, that it's too much of a coincidence, but I guess I will never know. However, my husband has started to feel unwell too. He has the metallic taste, headache and aches. He is debating getting a test, but has decided to isolate for another 10 days just in case.
The news at the weekend was a real shocker. Just last week I was talking about pulling the children out of school so they would not spend Christmas in isolation. It would seem that was pointless because as of Sunday we moved into Tier 4. Which is essentially lockdown over Christmas. They have identified a much more infectious strain in the South, I suspect that that is what we have in the house as it seems to have spread around the children's school very quickly. We're not allowed to move in and out of tier 4 areas, all non essential shops are shut and we're not allowed to see anyone at Christmas.
I didn't actually expect the government to do that, Boris has been so intent on saving Christmas through all this. That the announcement came as a real shock and I felt very sad. In an odd way, it was also a bit of a relief, I had been worrying about us seeing family and still being infectious. Although we come out of isolation on Christmas Eve, what if one of the children had caught it and were asymptomatic and then passed into onto their grandparents? It takes away that worry at least. As it turns out as my husband is feeling unwell, we would have probably had to cancel anyway.
It's been hard being at home with the children not even allowed to leave the house. By the time Logan gets to leave the house he will have been in for nearly 3 weeks, which is so difficult for a child. We'll definitely be going out for a walk on Christmas Eve. We've been dividing our days up with craft and activities in the morning and films in the afternoon.
Sometimes it's overwhelming how much you miss people. Mum drove over today, she dropped Christmas gifts for us in the carport and I had a box of gifts ready for her to takeaway. We obviously completely kept our distance. Mum stood away from the door and we had a brief chat before she drove home again. It really did make me feel very sad though, and I realised just how much I missed seeing my family.
Sadness aside though, I am determined that we will make the best of Christmas and have a good time. I've chatted to the children and we have discussed the things we feel grateful for and how we are going to make the best of the time we have together as a family. I am also glad I shopped early for Christmas so that wasn't a panic when we went into isolation.
I am doing a secret Santa zoom call with friends tomorrow, we're planning video call present opening and zoom Trivial Pursuit with family and we'll do our best. I never thought video calls would become such a lifeline!
So onwards to a lockdown Christmas and I hope you are keeping well.