*Advertisement Feature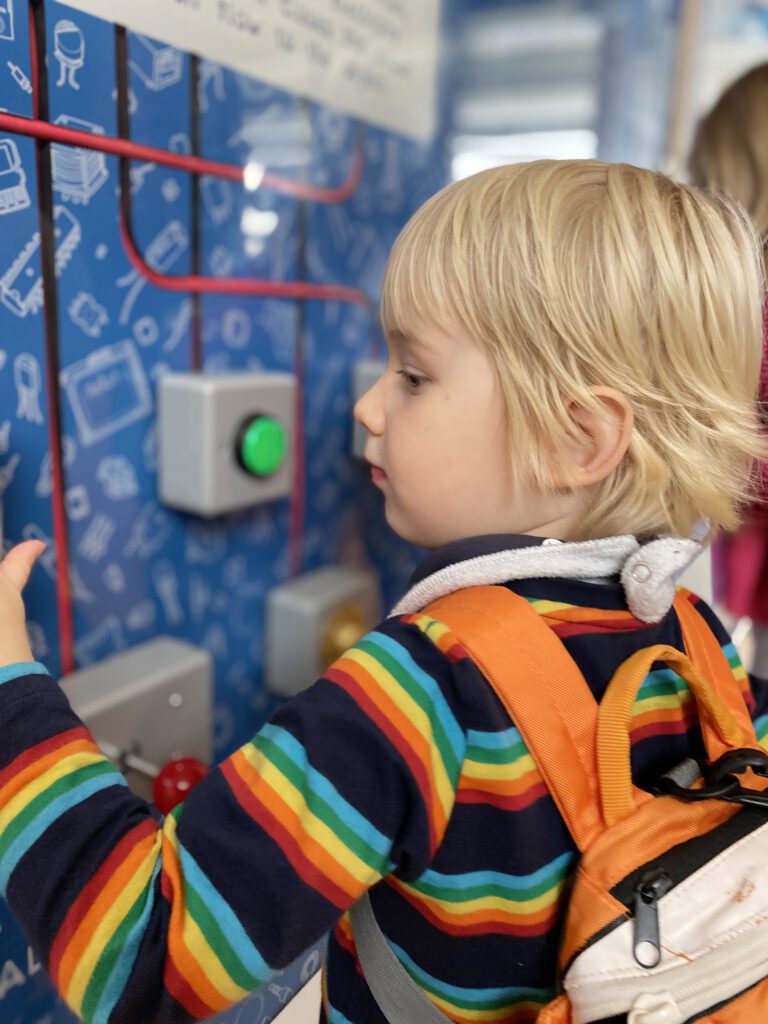 Just before our second lockdown, we were invited to review Winchester Science Centre. An interactive science centre with a planetarium, it is a great place for a family day out, with plenty to do and a great way to learn. All of the exhibits are interactive allowing children to get involved, try and do different things and see for themselves how this impacts science.
Two Floors of Interactive Activities
The museum spans two floors and is full of exhibits. The exhibits work on showing you how things work, so children learn through play and discovery, which is a much more fun way to learn and gets them really engaged.
They can learn how electricity works, green energy, about air quality and germs, cancer cells, the moon and space, sands of the world. They had an area all about Humphrey the whale and under the sea. Teaching children about sonar and morse code with a quiz for them to do as they went around the centre.
The bottom floor is dedicated mainly to space, the moon, you can see a full size astronaut suit. Learn about the size of planets and how gravity works on the different planets, discover how light refraction works with mirrors. All really cool and brought to life in different ways.
The Science of Music
The Science of Music is a new exhibit which includes a 10m long guitar, where children can play with the songs and see how the vibrations work. There were a series of tubes children could speak through and see how long it takes sound to travel over different distances. It was a whole area dedicated to music and sounds which was lovely and the children really enjoyed getting involved.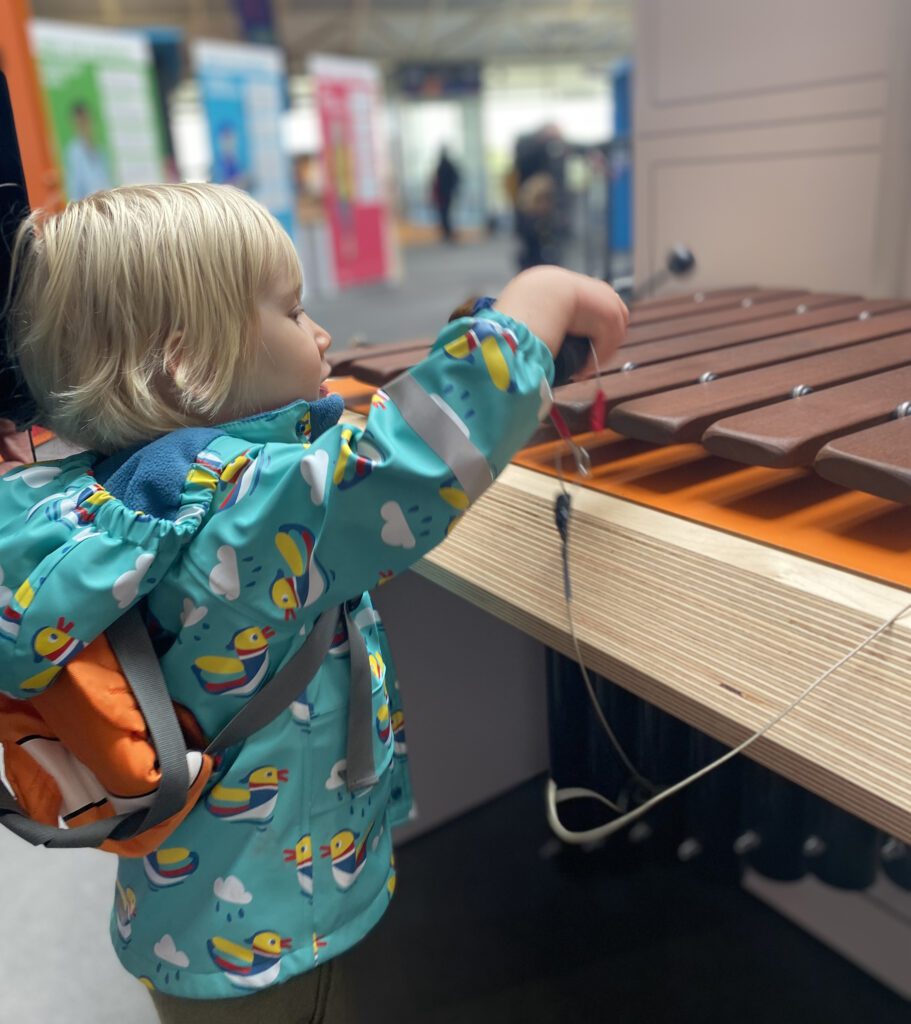 Science Theatre
One of the best parts of the day was the Science show. The show was dedicated to music and was very clever and innovative. It featured a cylinder which was filled was gas and then set alight. The presenter then played music and it was a clever way of demonstrating how sound waves work. It really captured the children's and was such a great way of bringing science to live in a vivid way.
Planetarium
I couldn't take photos in the planetarium as it wasn't allowed, but I think it might have been my absolute favourite part of the day. A huge 360 degree cinema screen it really was an amazing experience. We flew through space learning about stars, planets and solar systems and truly getting an idea of just how massive and incredible the universe is. I would highly recommend it.
At the end of the day the children took their completed quizzes and get a medal from the gift shop to take home with them.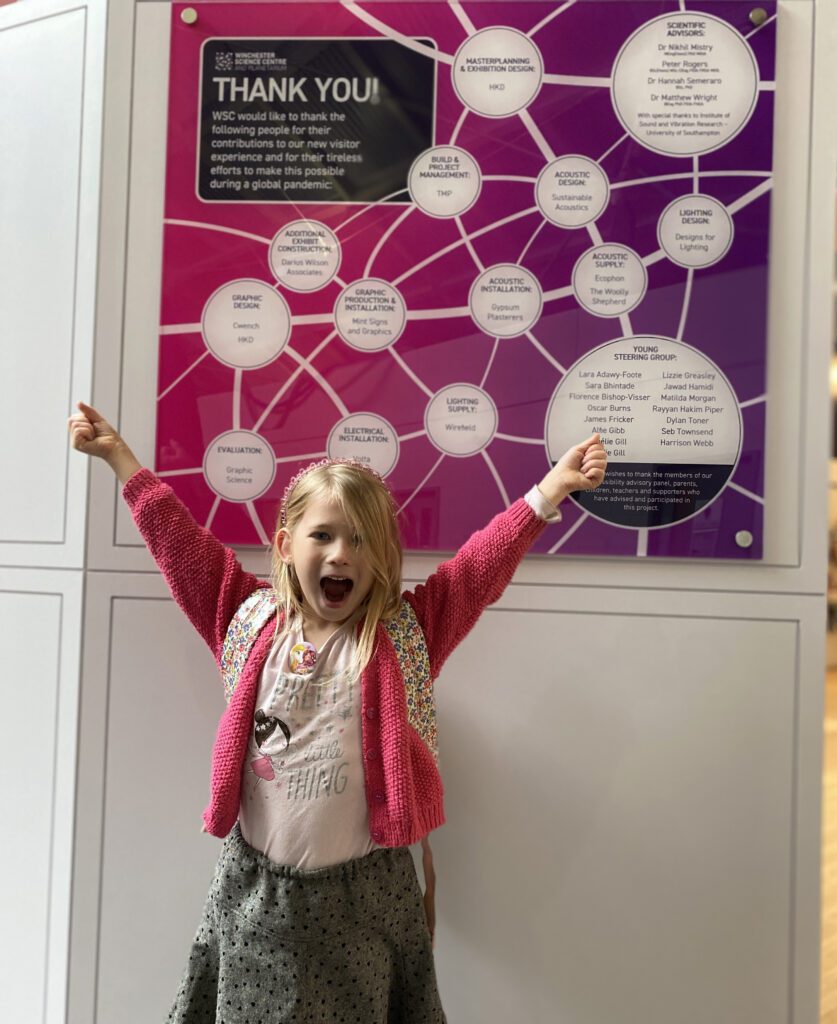 We had a great day out at Winchester Science Centre. There's lots to do. It's perfect whatever the weather and a fab way to get children excited about STEM activities. For eating there is a cafe or tables where you have have a packed lunch. We will definitely go back.