*Advertisement Feature – items featured in this guide were gifted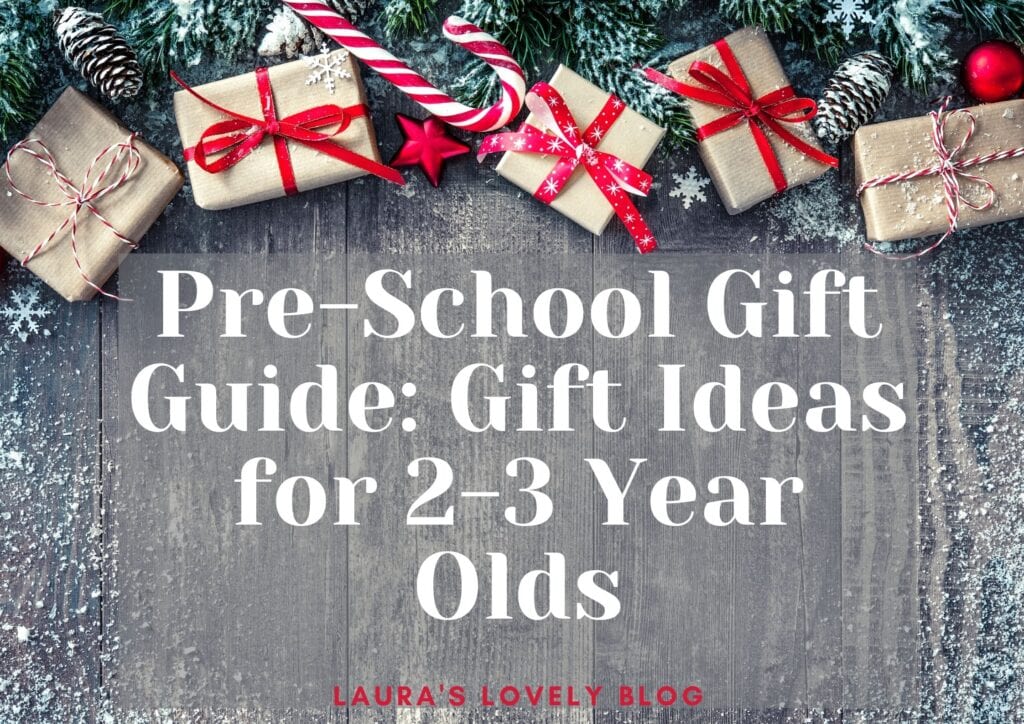 Last week, I published my gift guide for 6-9 year old children and today I have for you my gift guide for pre-school children aged 2-3 years old. Toys that I think my youngest child would like who is 2.5 years old.
Don't forget if you're looking for inspiration, I also have 200 stocking filler ideas, advent calendar ideas and 50 things to put in a baby's stocking.
Knitted Dinosaurs by Best Years
These gorgeous knitted dinosaurs are from Best Years and they have all sorts of dinosaurs in lots of wonderful colours. As well as mammoths and bunnies. An ethical company, these knitted toys make a lovely alternative to soft toys and would make a wonderful gift for any young child.
Orchard Toys Shopping List
Shopping List is Orchard Toys' most popular game ever and is 25 years old this year. Aimed at 2-4 year old children, it teaches them matching and memory skills and the success of the game pretty much speaks for itself.
Buy on Amazon £7.50 (affiliate link)
Orchard Toys Post Box Game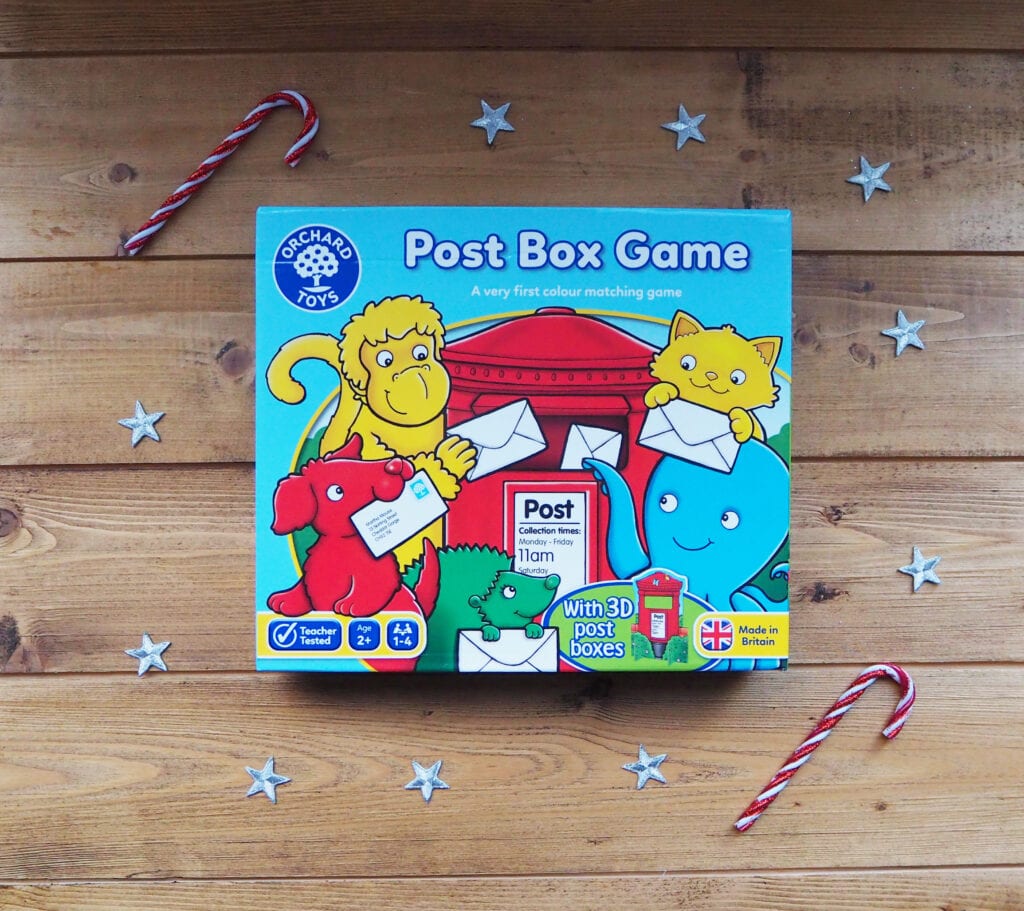 If your little one is anything like mine, he loves posting things. This is a fun colour matching game where children have to post the matching colours through the right post box.
Buy on Amazon for £10.75 (affiliate link)
City of London Puzzle Cars
This is a great little toy, it is a 16 piece puzzle, that can be put together in 50 different combinations. The track also has lots of recognisable landmarks on it. When the puzzle is built you can put a motorised red bus on it and watch it travel about the track.
Buy on Buzz Retail £25 (lots of Black Friday deals on at the moment)
Buzz Snow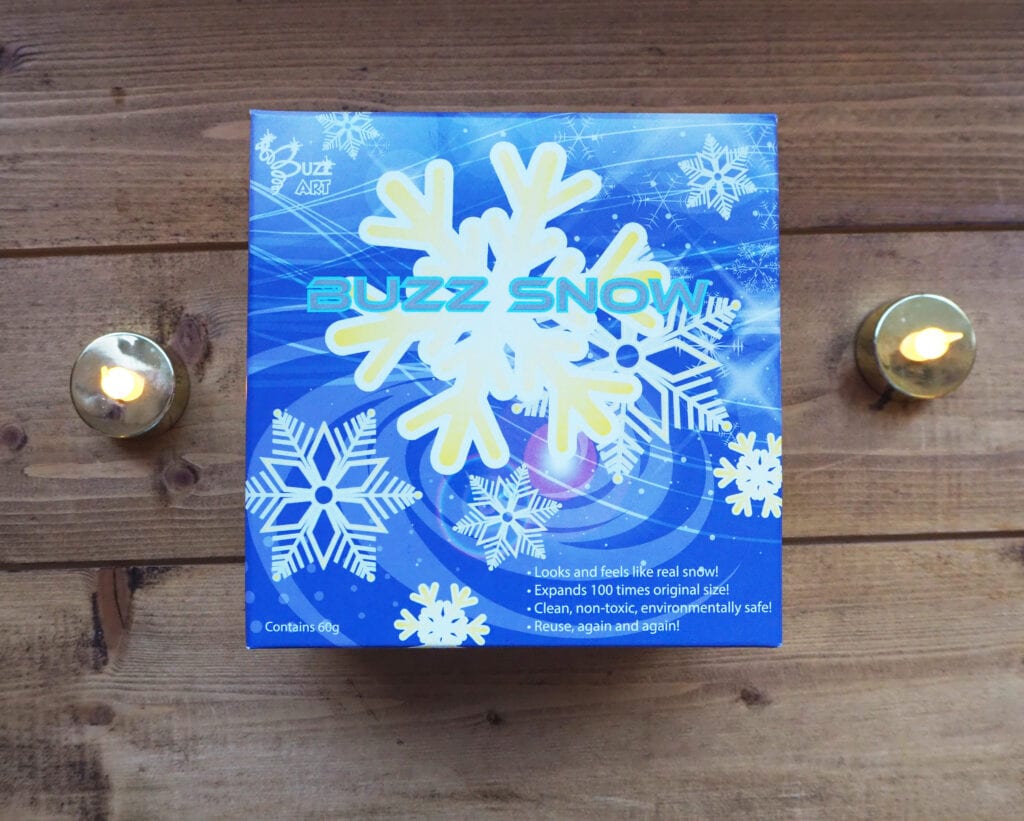 This also featured on my 6-9 year old gift guide, but I think it would be great for little ones too. Buzz Snow is perfect addition to your Christmas Eve box. If your children are like mine they are always wishing for a white Christmas, you might not be able to give that to them – but you can give them some clever fake snow!
Its eco-friendly, non-toxic and safe for children and animals. It looks like sugar before it is hydrated and looks and feels like Snow after you have added water. It expands up to 100 times than its original size. After two and a half weeks the snow will start to dehydrate and return back to its powder form, ready to be activated again. You can even put it in your bath.
Buy at Buzz Retail (lots of Black Friday deals on at the moment) RRP £15
Weaving Hope Dinosaur Mat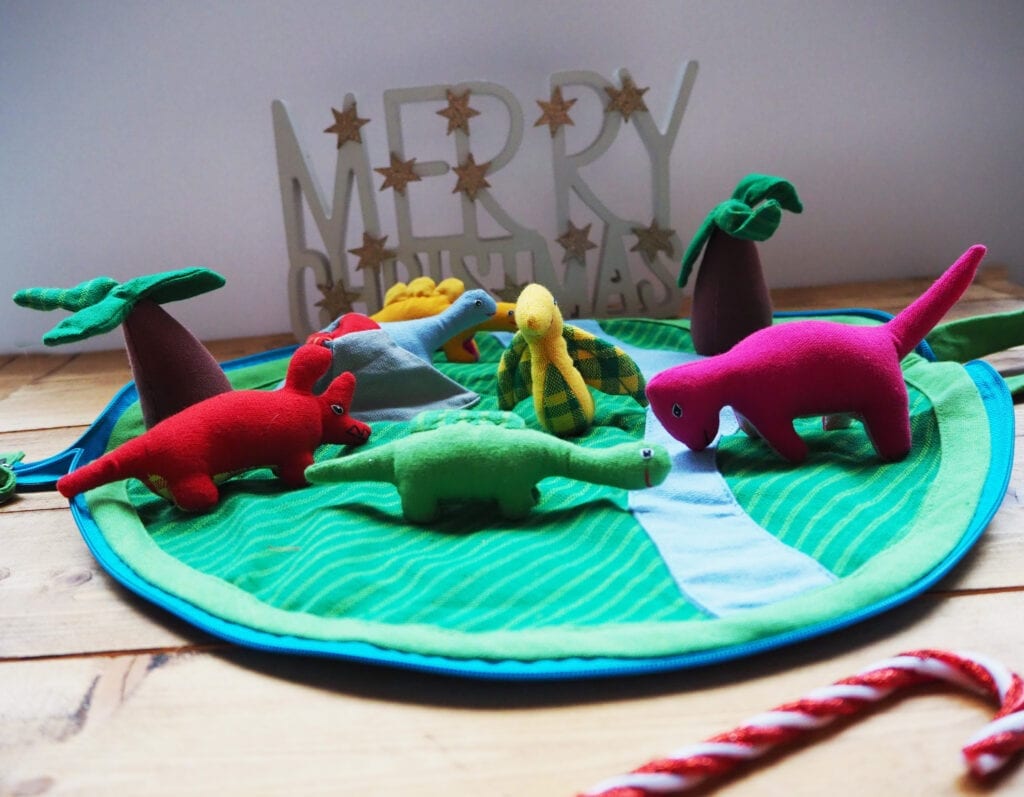 Weaving Hope make fair trade toys for children. They are hand woven with a loom and made by women in Sri Lanka. They are eco-friendly, vegan, plastic free and use non-toxic dyes. They have lots of these gorgeous little pouches which make great toys children can take with them to different places. This is a dinosaur pouch which unzips to reveal lots of wonderful dinosaurs and a land they can play in. But they also do a farm, whale and friends, polar friends as well as food and picnic plays sets.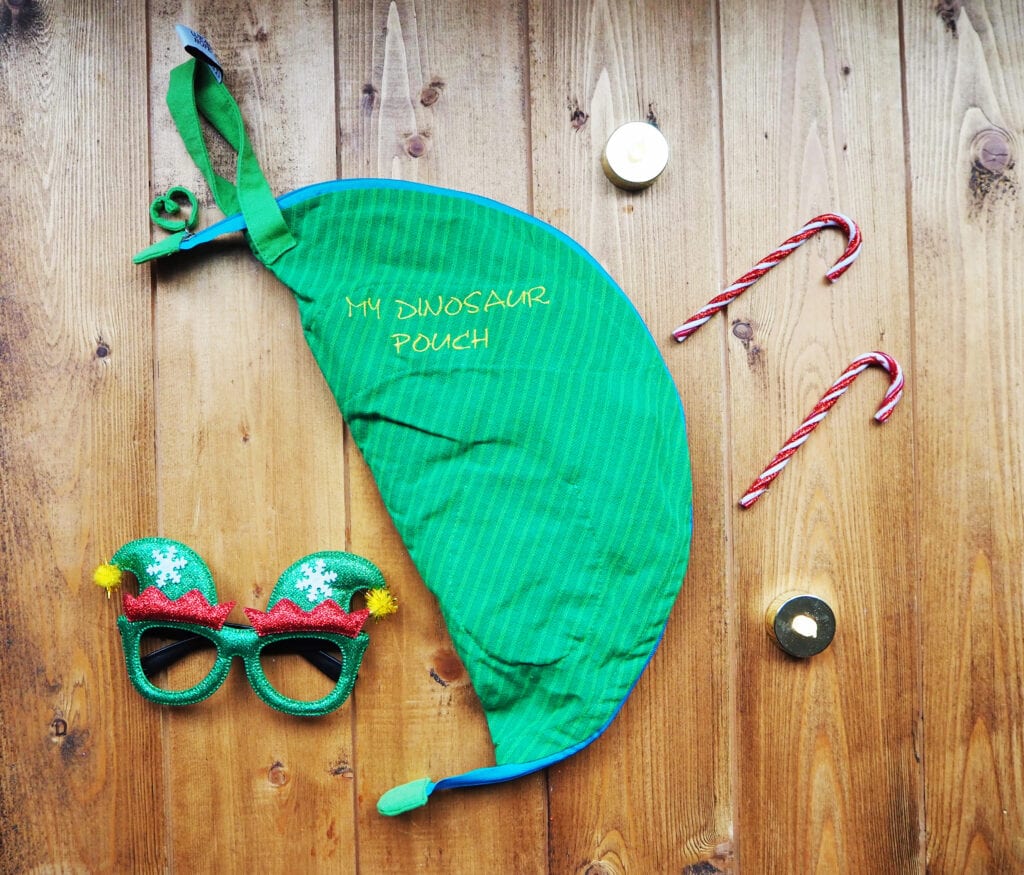 Visit Weaving Hope, Dinosaur play set £35
Carotina Baby Educational Games Collection
This is a gift from a website called ToysandBears.com which sells exactly what the name suggests. This is a collection from Carotina baby that includes a selection of 10 educations games suitable for children that are 2+ years old. All of the games help children to develop skills such as colour matching, fine motor skills and the development of logic.
Carotina Baby Educational Games Collection £15.99
Gruffalo Puzzle Set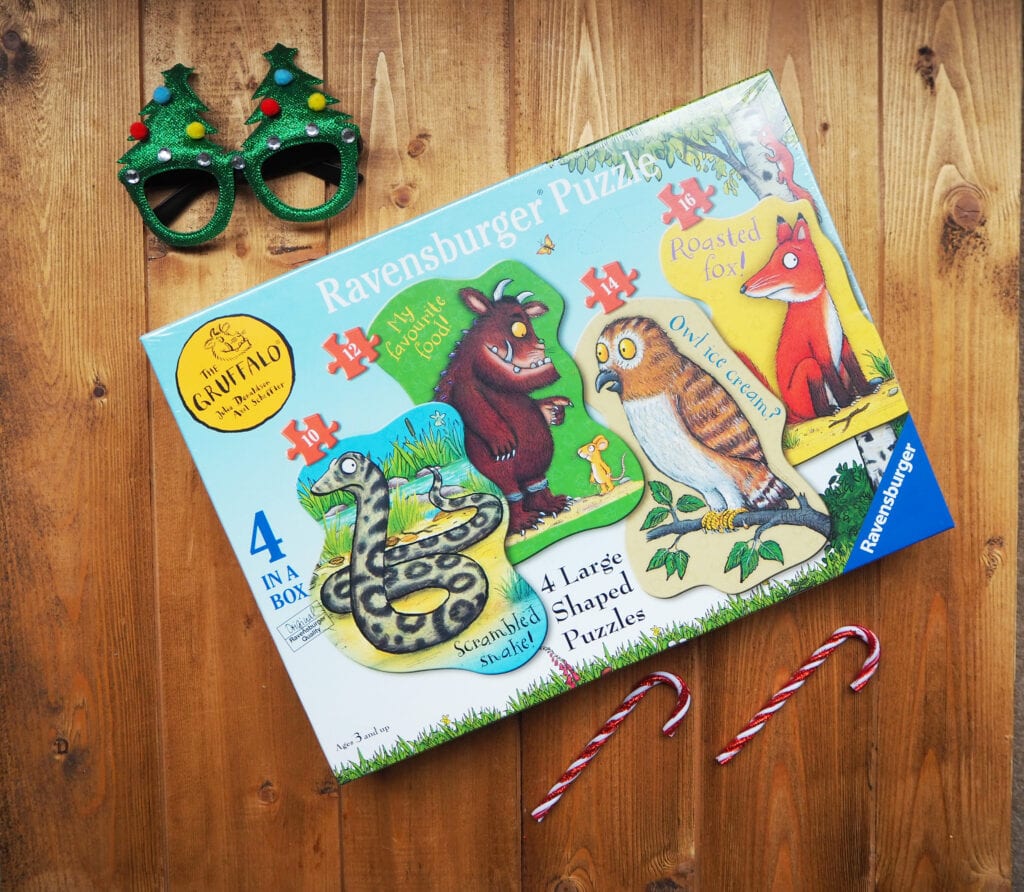 Don't you know, there's no such thing as a Gruffalo? One of my all-time favourite and classic children's books. Here is a nice 4 puzzle Gruffalo puzzle set perfect for children 3 years and over. It has large shaped pieces to make it easier for them to put together along with some of their favourite characters.
Buy on Amazon £9.99 (affiliate link)
Love Gifts – Personalised Clock
If you want to get something a little bit different, how about a personalised gift from Love Gifts? They have soft toys, tractors, money boxes, watches, back to school and sweets. I just love this clock and Bo, my pre-schooler, has a blue wall with clouds in his room and this clock with fit perfectly. Having something personalised makes the gift that extra bit special.
Blue Air Balloon Pendulum Clock £29.99
Beatrix Potter Books and Soft Toys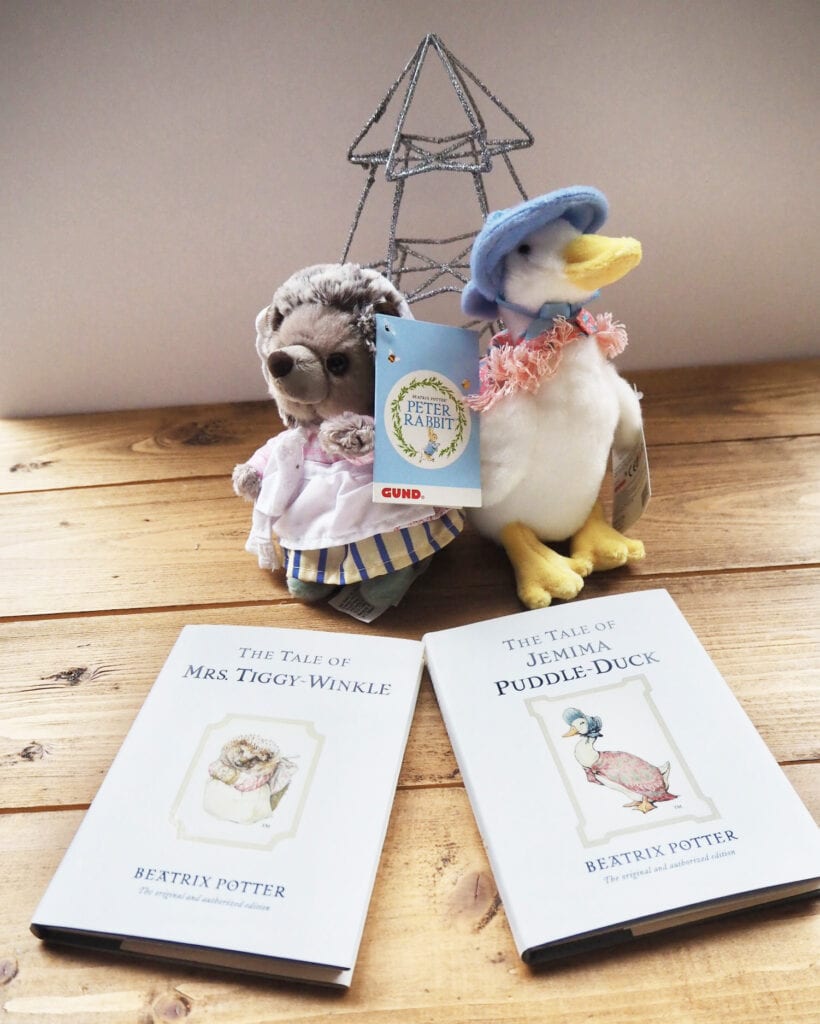 I love Beatrix Potter, it bring back to me memories of childhood and listening to my Mum and Grandma reading the stories to me. They are wonderful little stories and every children should have one or two of them on their bookshelves. They are definitely a classic gift and made even more special if you get the small teddy to go with the book. Here we have Mrs. Tiggle Wiggle and Jemima to match their books, which would make a very lovely gift.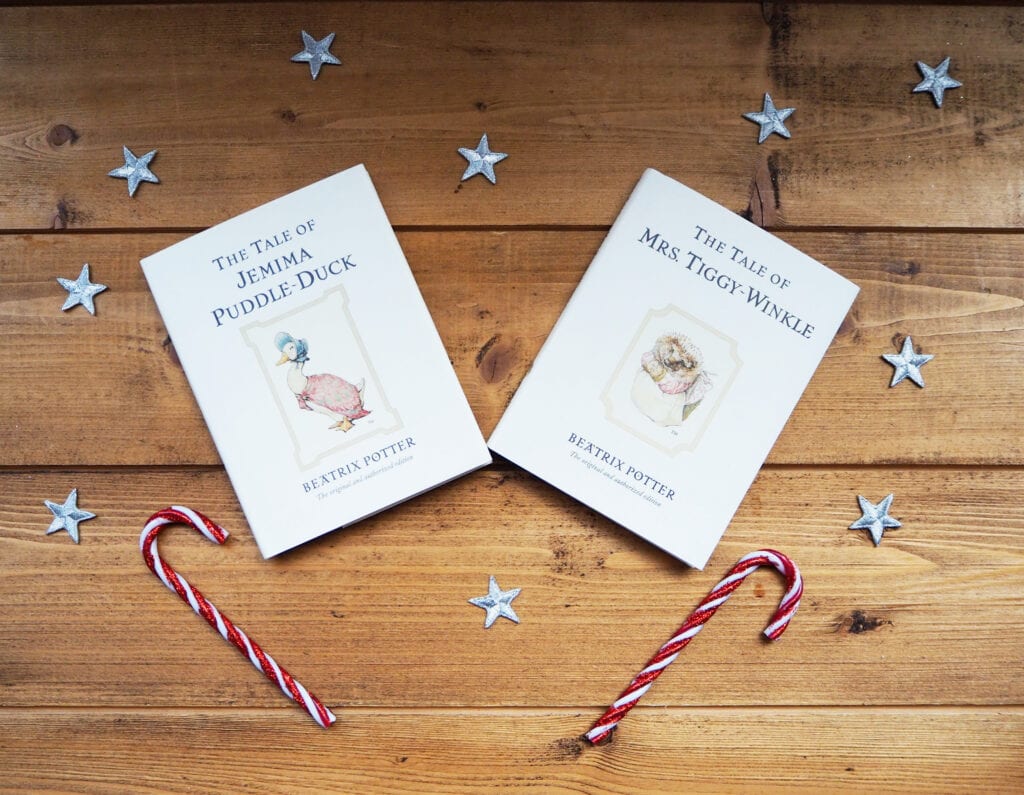 Visit Beatrix Potter Gifts by Enesco for more inspiration
Smiggle Slap Bands and Accessories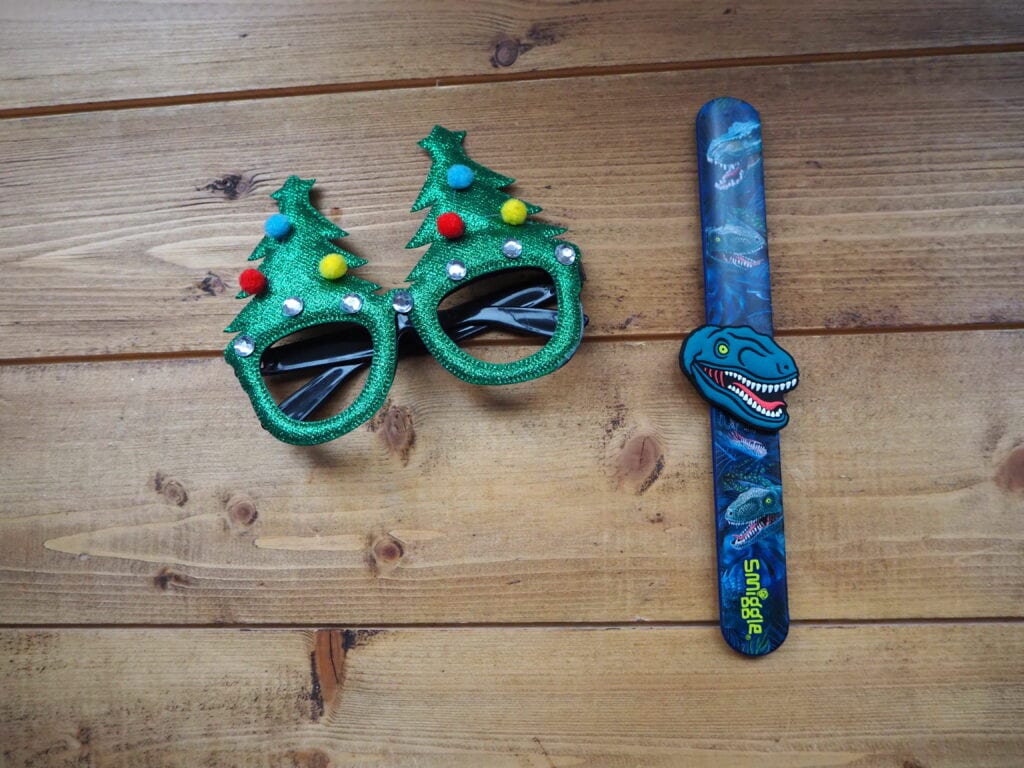 Smiggle is a long time favourite in our house. They featured in my 6-9 year old gift guide with their awesome backpacks, pencil cases and journals and here I have given them a mention for their slap bands. My 2 year old absolutely loves them and thinks they're hysterical.
Please Stay Here Book
This is a lovely interactive book, that is designed to help you parent through stories. This book is designed to help a child with separation anxiety. They also do a parenting book which might be a nice gift idea for a parent too.
Buy Please Stay Here Book £6.99
Peppa Grow and Play Pots
Do you have a Peppa Pig fan in the house? I certainly do! This is a lovely toy as it's a Peppa pig put that you can grow things in, with easy to grow seeds in them.
Buy Peppa Grow and Play Pots on Amazon £9.99 (affiliate link)
There you are, a few ideas to help you shopping for pre-schooler this year for Christmas.