I have decided to write a weekly diary of our time through the Coronavirus pandemic. To keep for the future. It's such an unprecedented time and full of so many mixed feelings and events we have never encountered before it is hard to process it all.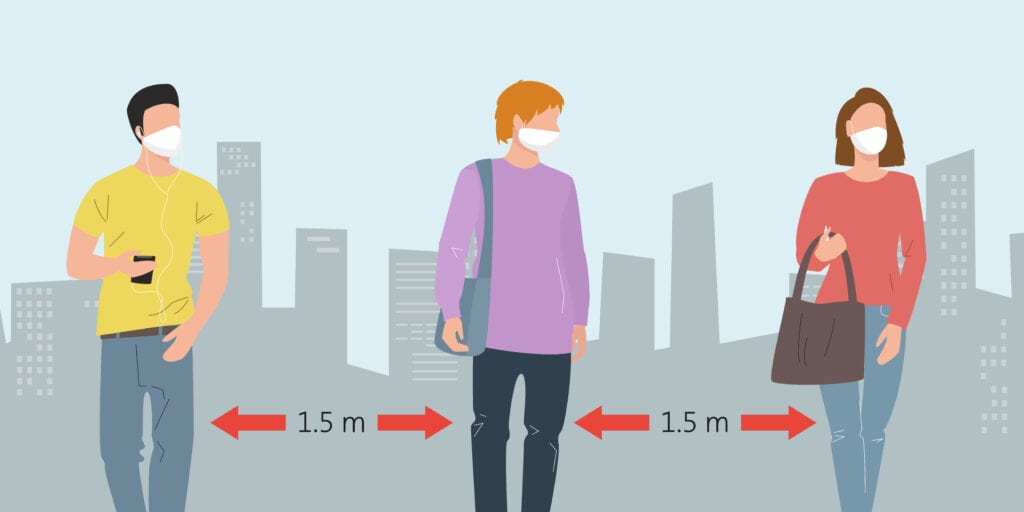 23rd September
Much of the last few days have been lost in the world of home schooling again and trying to keep myself and my family sane whilst in social isolation. It's harder than lockdown as we're not even to leave the house for our daily exercise. I made a joke that it was like being in jail, but in many ways it is, just like house arrest.
It's like de-ja-vu, and it's really challenging for all of us. I don't how to explain it other than, the longer this goes on the harder it goes. I felt more upbeat and more energetic going into lockdown and juggling it all. Now I just feel kind of weary. Hoping for a negative test soon, so we can at least get back outside and on with 'normal' life.
24th September
My negative test results came through at 9.35am today. I was so glad to see them and quickly rang the school and pre-school to see if I could drop the children in. Both said yes, so we rushed to get school uniform on and school bags packed and rushed out the door to the car. I dropped the two older children off at school and then took Bo for another settling session at pre-school. Bo settled so well and I was able to leave him for just half and hour and walk around the corner and have a hot chocolate in a coffee shop. My first time child free in quite a long time!
The children loved being back at school and Aria came back out of the gates bouncing and happy. Which was lovely.
25th September
I'm struggling to find my motivation today I think that it has flown out of the window, sapped by home educating and keeping everyone going in isolation. I've done some pieces of work, essential bits, but I ended up taking a step back in the end.
Aria has gone for a tea at a friend's house after school today. I deliberated over it, but the little girl is her best friend at school, they're in the same school bubble and they sit next to each other. So it seemed silly to say no, they spend all day together. It's also nice for her to do normal things like this. She has a wonderful time and came home so happy I knew it was the right thing to do.
I escaped tonight for drinks in a friend's garden, these make such a positive impact on my mental health. It was cold today, but slowly we all seem to be purchasing patio heaters! We wrapped up in coats and blankets and drank hot chocolate with kahlua in. It was really awesome. I've said before and I will say again this weekly meet ups have been lifesavers during this pandemic.
26th September
Back to yoga for the children today, they hadn't been since March. The yoga teacher noted just how much Aria has changed in that time. They really enjoyed going and I think being able to go back and do normal things like this.
My husband is working a lot today, so I took the children out on my own. We only went to the library to return the children's books. I have decided not to take anymore out for now, I have had to contact them several times about fines and a book being reserved when we couldn't return them while in isolation. It just got too stressful, so we're just going to cope with the books we have at home at the moment.
The children had some pocket money so we queued to go into the toy shop and had a general mooch around the shops. Just being out and about was nice and the shops were actually really busy.
27th September
A quiet Sunday in today. A family roast, some TV, building a robot model with their Dad and a few jobs around the house.
I have been planning for my son's birthday which is next month. While it's very clear we won't be able to have a birthday party, I wanted to organise something for him. After deliberation we have booked to take him to Go Ape with one friend. Which means we will comply with the 'rule of 6' then the friend can come back here with us have pizza and a play.
News is bleak. Last week we were walking about new infections of 4000 per day, now they are at 6000. In the space of just a week. I forgot to mention that new restrictions that came in place this week to. 10pm curfews at bars and restaurants, stricter fines for people that break the rules, including a very high fine for people who do not self isolate. Extensions of who needs to wear face coverings, encouraging people to work from home where they can, which is a big change in the message from August. The number of people allowed at wedding and civil services has reduced, indoor sport no longer exempt from the rule of 6. I did worry they were going to stop social mixing so I am really glad that hasn't changed. More counties has also gone into lockdown.
The big news is university students. After being told it was safe to go, there has been widespread infections. Thousands of students across the country are now confined to their rooms in halls of residence, in severe confinement and very challenging for young adults who have only just left home. There have also been rumours that the government may prevent them to come home at Christmas, which is pretty awful.
Hopefully I can get my mojo back at bit this week with everyone back to school and Bo having his first full week at pre-school.