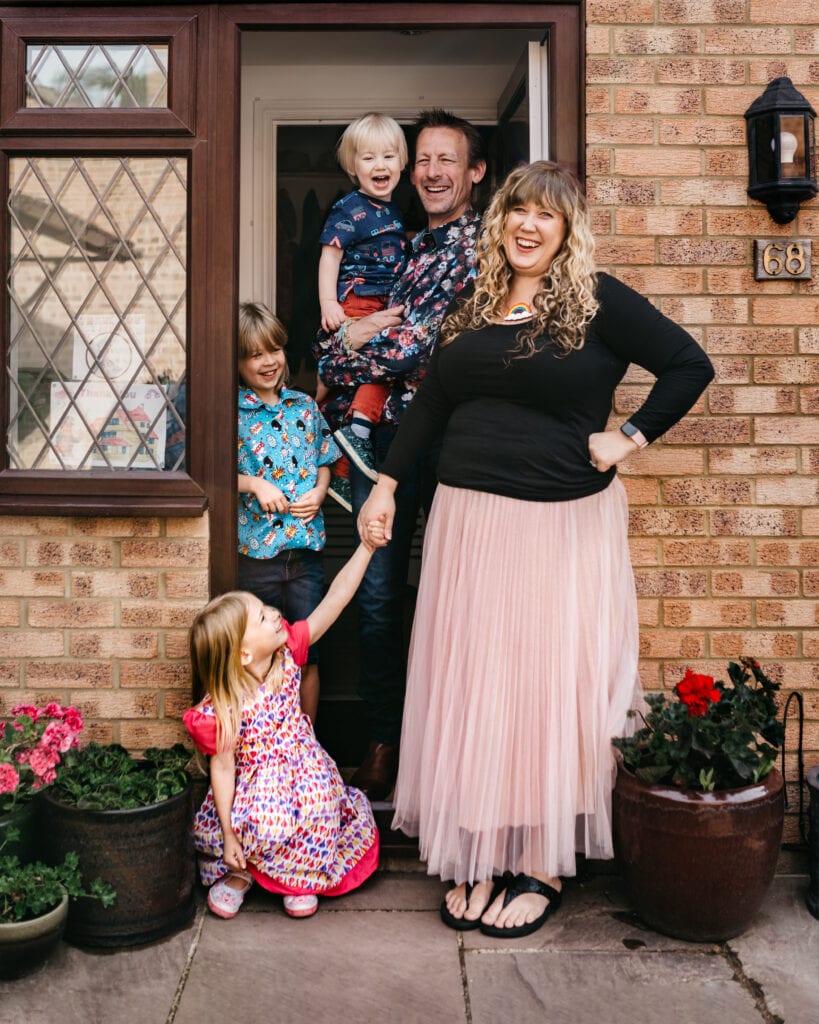 As the world has opened up more over the last couple of months and we have been able to go out do things and see people more and more (albeit social distanced). It has made me reflect on lockdown and the period of time where we were all locked inside our homes.
It was undoubtedly a tough time, with lots of challenges. But there are also some positives that have come out of that time too. Things that I have learnt and loved. I think the world stopping and slowing down has caused us all at moments to stop, to pause and to think.
Here are few of the good things I will remember from lockdown.
More Time with the Children
The school holidays, particularly the summer holidays are my favourite times of the year. Of course there are frazzled parts, but I love having the children home, doing things with them and spending time with them.
I can appreciate that I will probably never again have such a long time alone with my children again as I did during lockdown. I may be craving a child free day now, but I also can see it for the gift that it is too. A special moment of time in their childhood.
Confidence to do More Creative Things at Home
Before lockdown, I always shied away from doing creative projects with the children. Hating the mess, thinking I was not very good at it and it wasn't a natural talent. But having the children home for months has forced me to step out of my comfort zone and embrace these projects with the children. I know now that I can do it, not only that we can have fun doing it too.
Learning how to Grow Things
I used to always kill plant and think I was the kiss of death for green things. But I decided to give it a go in lockdown, I also thought it would be a good thing for the children to be involved in and learning about the growing process.
I'm actually pretty amazed what we have managed to grow – tomatoes, cucumbers, green beans (which we're now picking), courgettes as well as some flowers. I have also got several pots of beautiful bedding plants in the garden and on the front step which I have managed to keep alive and not kill.
Getting Time to do some Big Projects in the Garden
There have been some areas of our garden have seriously needed work. A total abandoned area that used to be home to a chicken coop and run. An area of decking that had completely started to collapse in on itself. The back border of the garden that was really over run. The time with no plans over the weekends and our week away to Center Parcs being cancelled has meant that we have been able to get these things sorted.
The chicken area has been transformed into a children's play area, complete with playhouse and mud kitchen. Which they absolutely love.
The decking has been ripped out and a new patio installed. We have also cleared all of the overgrown borders and planted new plants in there. It's not perfect as we're definitely learner gardeners! But it is looking a lot better than it was before.
Friendship Bracelet Making
This was something we all got into a family at the beginning of lockdown. I taught the children and husband to hand weave our own friendship bracelets. It's actually quite a good mindful activity to do. We had lots of fun making them and my husband is still sporting armful of them.
Appreciating the Slower Pace of Life
Before lockdown I spent a lot of time running here and there. School runs, after school clubs, fitting in appointments. And while I know these things will start up again, I have enjoyed not rushing to all of the different places and clock watching so much. Not stressing about where school shoes are and getting us all out in the morning. Having slower paced mornings if we're all tried and we need them. This has been a real blessing and something I will definitely miss when life gets more back to normality in September.
Starting to Write Again
I have wanted to write a novel as long as I can remember. My life long dream is to become a published author. I have tried to get a novel written on several occasions, but then life has kind of gotten in the way. I have made it a goal for my 40th and I am determined to do it this year. I think lockdown has made me reflect on things like this, as well as the scary news out there. If not now, when? I did a plotting course with author Julie Cohen in July which was marvellous and I have started writing and planning my novel which has made me really excited.
Doorstep Photoshoot
Spending all but one of our birthdays in lockdown was not the ideal and I am still going to have belated 40th celebrations when I can. We were due to have a photoshoot with Lisa from And Then She Clicked as part of my birthday celebrations, but for obvious reasons had to postpone to later in the year. However, we did manage a small doorstep photoshoot instead and I absolutely love and are something that I will treasure forever.
What have been your lockdown highlights?