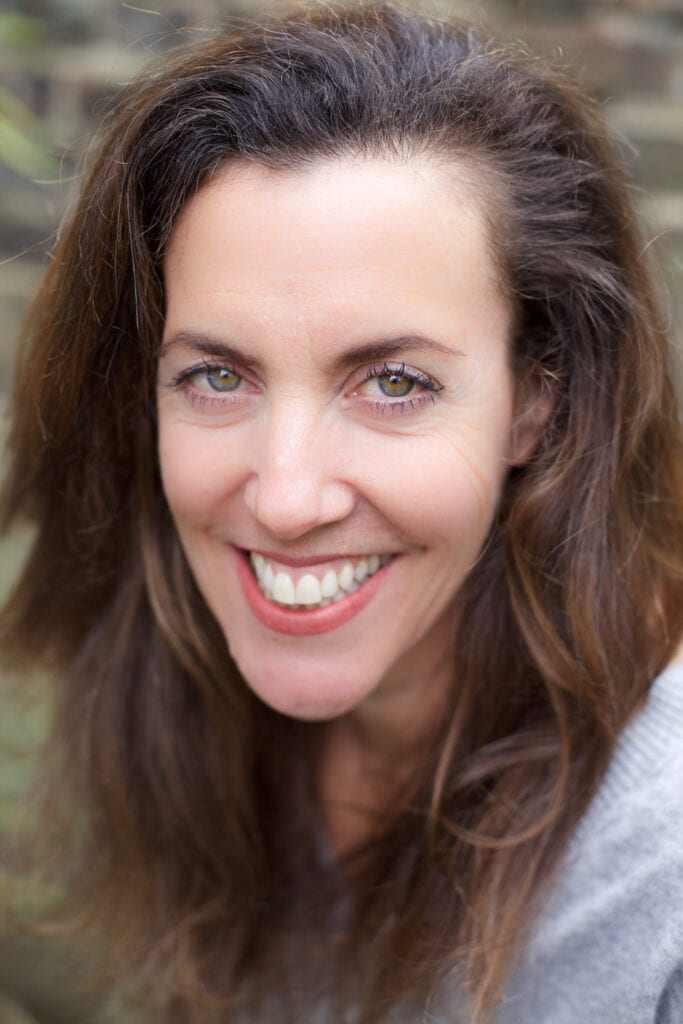 Today on the blog I would like to welcome Nadine Shelton who is a Confidence Coach who works with children. Children with confidence are happy children. She does a lot of work working with children to prepare them for their 11+ and university interviews.
Of course, recently we have all been living through unprecedented times, locked away in our homes with parents home schooling their children as best as possible. I have definitely seen the impact of 4 months off school and no playing with children their own age has had on my children's mental health. I am sure parents around the world are desperately feeling it too.
The summer holidays and the break from the demand of home school is a great time to look at how as parents we can address this and how we might be able to help our children. So, I'm really excited to welcome Nadine in the hope that she can give us some tips on what we can do to help them.
1. Hi Nadine and welcome. First of all tell us a little bit about yourself and Confidence with Kids
Hello, I'm a mother of 3 very versatile and confident young men. That's easy to say now as they're grown adults but it wasn't always easy as each child is unique and different!
I founded Confidence In Kids when parents at the school gates were asking me why my children were so confident and communicative. I realised there was something in this and word got around. I started by welcoming kids from my children's school to come to my home, in Hampstead, and I worked on confidence and self esteem skills in order to boost their confidence as a life skill or for forthcoming school and university interviews.
That was back in 2015. I now work with children from all over the world on helping boost their confidence, learning skills and developing their self-esteem so that they can fulfil their potential.
My experience running professional interview workshops in preparatory schools has shown me that all children are unique, constantly questioning and challenging and that's how they should be! But confidence is key when it comes to interviews, presentations, speeches and their everyday life too.
I performed professionally as an actress in the West End for numerous years so body posture, stance, the voice and style of delivery is very much part of how I work as well as learning techniques.
I also trained and worked with Childline as a voluntary counsellor listening and talking to children about issues of concern. This prepared me well for the work I now do. I also represented the NSPCC as a voluntary spokesperson in the State and Private school sectors running workshops and presentations.
2. As I mentioned above, this really has been a challenging year for children and parents alike after months of lockdown. What tips would you give to parents that are worried about their children and the impact it has on them?
What is most important for a parent to realise is they are not alone. They can only do their best as a parent and their best really is good enough.
I would encourage parents to stay positive and give reaffirming answers to their children – in other words, try not the use the word 'no' and if you do, give a reason behind this as children only learn from reason and we need to help them move forward whilst gaining confidence.
Other tips include trying to stay calm in any situation, remember you are in control but if you feel overwhelmed, walk out of the room to calm yourself then re-enter with a smile. I've done this many times and it really does work!
Children advance and develop much more effectively with positive words, complements and lots of play and stimulation through activity and independence. Also encourage them to do things alone and don't tower over them too much. And when they get things wrong, which they will, congratulate them for trying rather then constantly correcting them.
3. What are the biggest things that can affect a child's confidence and how as parents can we build resilience?
I've covered some of this in the previous answer but it's important to know that confidence is a skill. Our children aren't born with a confidence gene; it's something to be encouraged through positive words and affirmations.
Our children will face challenges throughout their childhood. Right now, they're facing one of their biggest challenges yet – they're missing their school friends, their teachers and extended family members. So it's important to tell them that those people are still cheering them on – even if they're not seeing them on a daily or weekly basis. Help continue to build their connection with those people, even if they're absent. Tell them that the way they've been running in the garden would make their sports coach proud, that Grandma would be so pleased to have seen them baking the cookies they just made. Those people are still there, they still care for them and we need to remind them of their social support.
It is hard for them right now so resilience and a positive mind-set are of utmost importance. We want our children to bounce back from the challenges they face. That's what resilience is. We want to help create more curious and more adaptable children so that they can really fulfil their potential, whatever the situation. Resilience can definitely be nurtured and we need to support them. It's this support that will actually help build their resilience.
Let them know that it's always okay for them to ask for help. Children often believe that being brave is about dealing with things by themselves. We need to remind them that being brave is about asking for help and support when they need it.
I could go on as there are so many things we can do but one final thing, which will make such a difference to them, is to establish a routine. Not easy, especially with parents having to juggle even more than normal due to lockdown. But creating a clear routine really does help children feel more confident. Let them know what the plans for each day are. I know from experience that this helps everyone, parents included!
4. Tell me a bit about the coaching you offer and how can parents access this?
During my initial chat, I work mostly with the children, as well as the whole family (parents especially) to get an idea of the family dynamics and the concerns of the parents and children.
My sessions are very much dictated by each child and their needs. It may be general confidence and self-esteem. Maybe parents feel that their child is finding it hard to speak up in class (an increasing problem with virtual learning). Maybe they need some specific coaching for an 11+ or University interview.
After the initial consultation I will draw up a clear plan of how the sessions will work, what we will work through and what the children can do during and between each session to develop their skills. I offer them practical techniques that they can draw on when needed.
My sessions are offered in person at their home or mine or, via Zoom or Skype. I've gone from working with mainly London based clients to working with many international families as well as families throughout the UK.
More information can be found on my website www.confidenceinkids.co.uk and my contact details are there if anyone wants to get in touch.
5. I asked a couple of my friends if they could ask you one question what would it be and this is what they have asked. When my child finds something difficult their default approach is to not want to do it. Or to get upset and angry and go into self destruction mode. This can be compounded by being compared in school to other children who find the item easy. How can we as parents support our children to try new or challenging activities and instil in them that if at first you don't succeed you haven't failed, but you are on a journey, and that they should not compare themselves to anyone else as we are all individuals and learn in different ways?
Always keep in mind that children work best in a positive environment. Having people around them with a growth mind-set will make such a difference to them. Always reinforce that it's important for your child to have a go, regardless of getting something wrong. To do this a parent just needs to say "You can, You will, You shall and well done for giving it a try and doing your best".
All these words give subliminal messages to the child congratulating them in a positive way without going 'too far'.
The worry can be is that if a child keeps getting everything right, then it teaches them that when they finally reach a level where they get something wrong, they don't know how to deal with this. They then become anxious, won't try again and most importantly, they can't and won't learn from it which stops them advancing and shuts them down. Sadly this is well known. So based on this, it is far more encouraging for a child to learn how to 'fail' and 'get things wrong' in order to try, and try again.
Did they try their best? If so, then that is wonderful and their best really is good enough which will empower the child to keep trying and developing whilst instilling confidence as they keep questioning and growing in self-esteem.
Finally, and most importantly, please do not compare your child to another child. I have learnt this as a parent of three boys who are all very different. Children really are all unique! Whilst it might seem obvious not to compare them to their friends or classmates, it's important to stress here that you also should never compare your child to other children within your family. This can create conflict and loss of confidence so always empower each child on their individuality.
6. Then, on from the previous question, how do you encourage children to keep trying, even when they struggle?
Be positive. Empower them to try their best and always reward the effort, not the outcome. Get involved and help them, encourage them, but don't hoover over them. It's important to let them make mistakes and let them know that setbacks are normal and natural. Allow them to do things their way and if they've tried their best, let them know that this is good enough. Use positive reinforcement, whatever the outcome. And empower them to persevere. They will then become resilient children who are ready to take on the world.
Finally, if there is one piece of advice you would give to parents what would it be?
This one is simple. A happy child is a confident child and a confident child is a happy one. ?
Thank you so much for your time Nadine.