*Advertisement Feature and contains affiliate links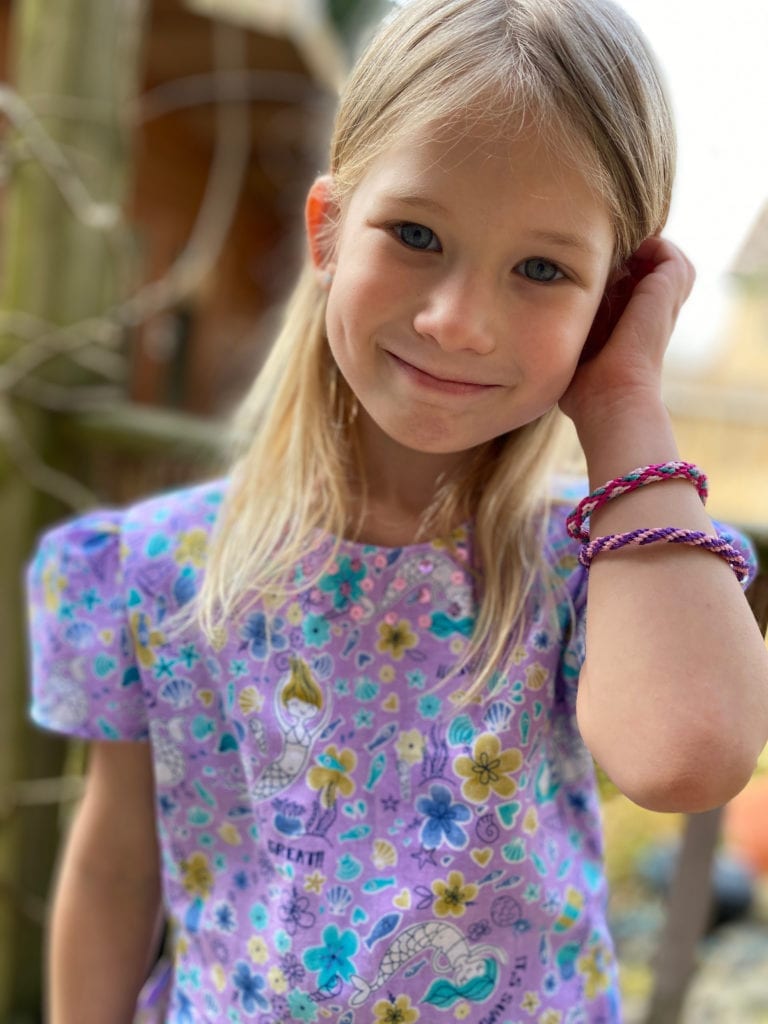 Cool Maker 2-in-1 KumiKreator Necklace and Friendship Bracelet Maker Review
The 2in1 KumiKreator Necklace and bracelet make is a great device to keep your children entertained when they are at home. Making friendships bracelets was something I used to actually love doing when I was a child, so I thought it might be something my children enjoy too.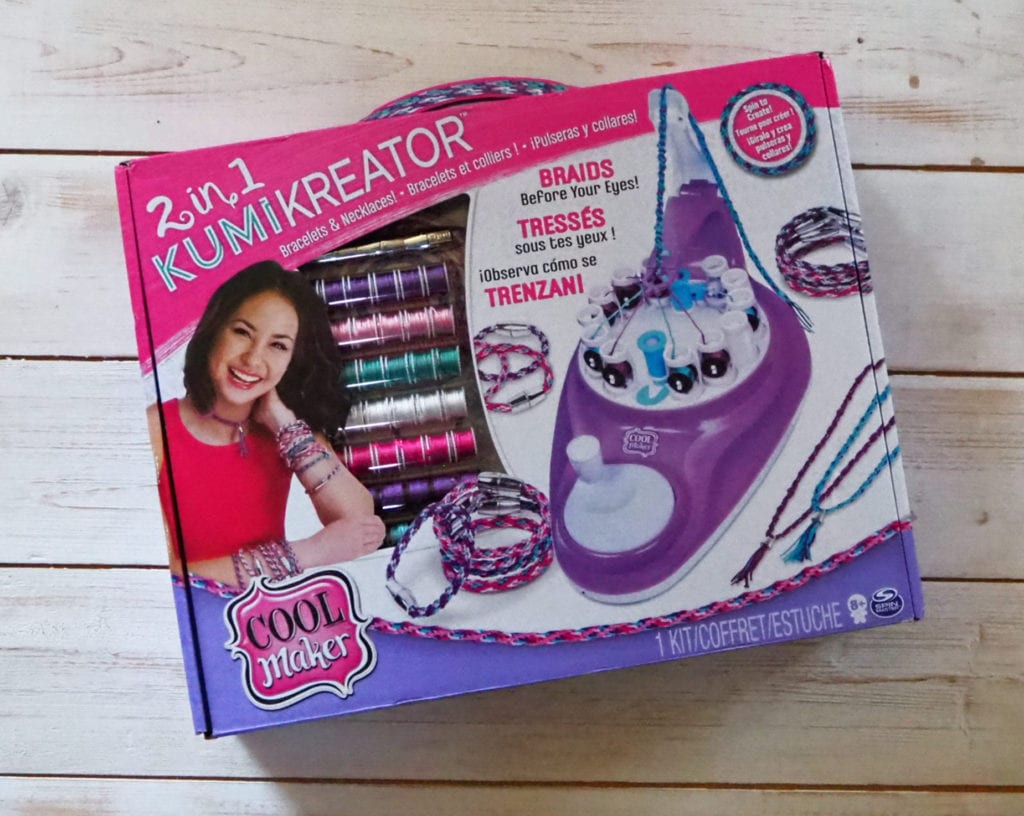 If you have memories of doing it in the past, it can be a bit of a labour of love. If you are looking for a quicker solution then enter the KumiKreator, a machine that helps you to make gorgeous friendships bracelets with the twist of a machine arm.
The KumiKreator is a manual a machine, that comes with reels of thread, clasps for the end of your bracelet, a pattern book and everything you need to make a bracelet.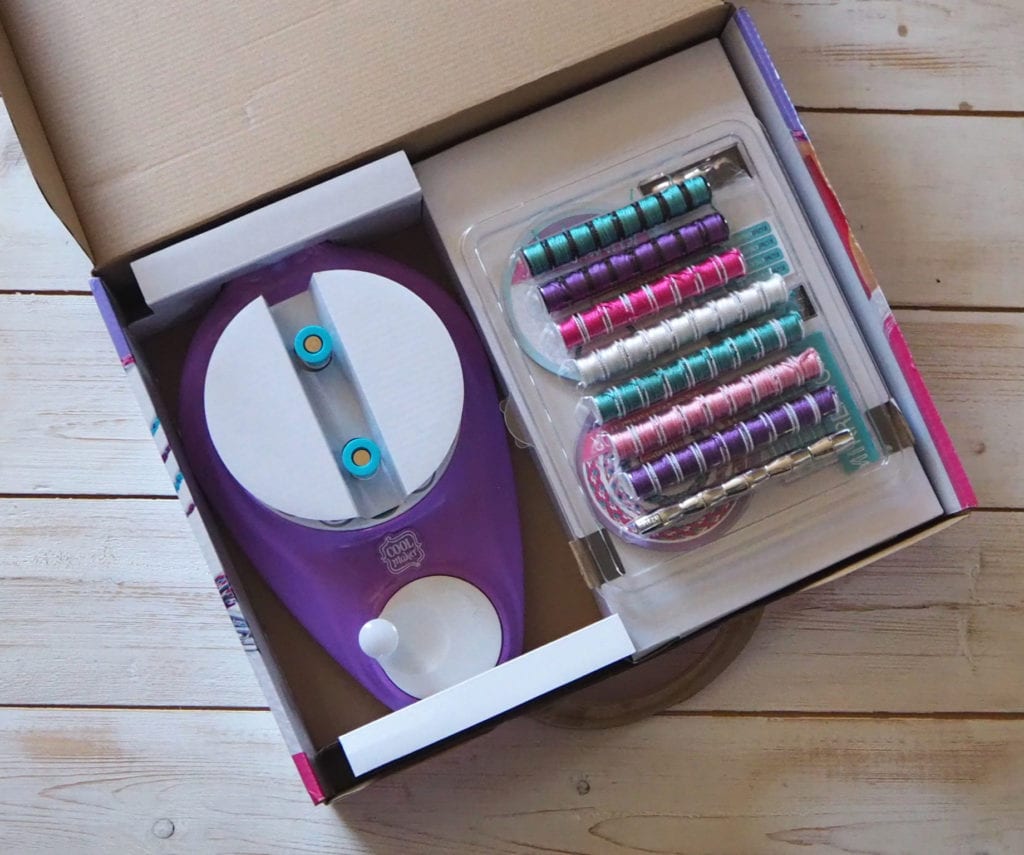 To make your bracelet you need to add the thread reels to the cogs on the machine, adding the colours in the same order as one of the patterns in the book. Now it is really important that you set up the KumiKreator exactly how they tell you too on their YouTube channel (video below). I got it wrong the first time and it all jammed. So I would recommend you watch the set up on video on and follow it carefully.
Another big piece of advice I would add is to make sure that the arm of the friendship machine is going up properly. If the bracelet goes below the purple circle then it gets jammed. Once the machine was set up properly, it was easy to use, you simply spin the handle and it makes the friendship bracelet for you.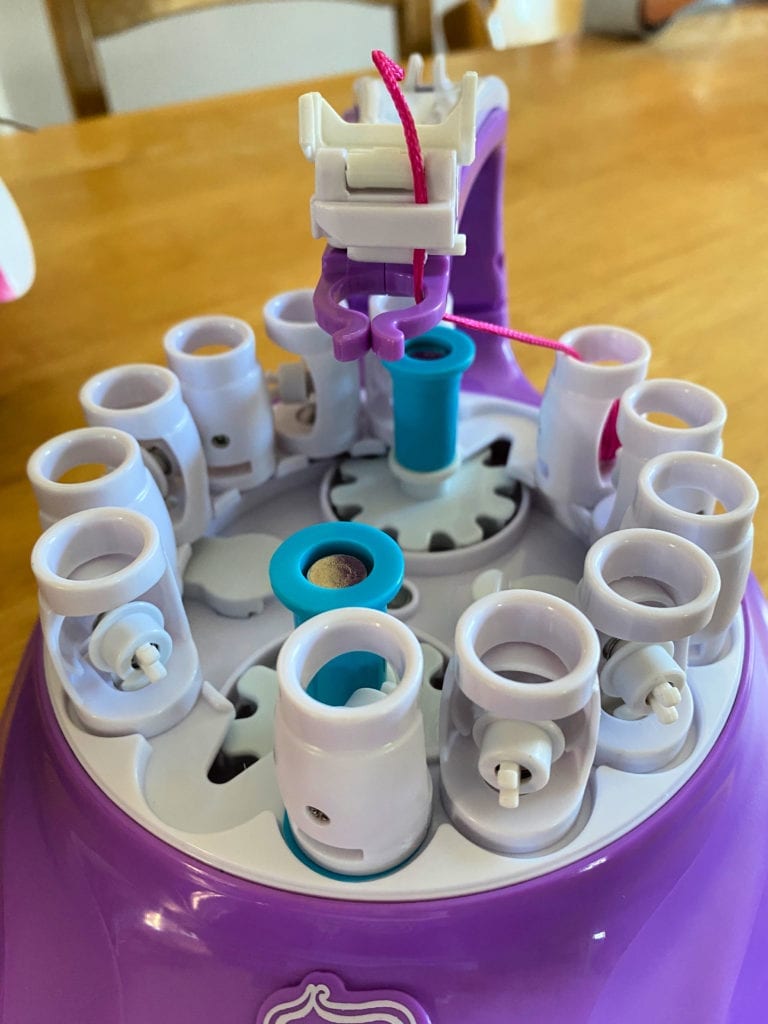 The KumiKreator is aimed at children 8+ years. I made bracelets with Logan 8 and Aria 6. I would say that for both of these ages some level of parental supervision is needed, not for the making part, but to make sure the machine is set up properly before they start in order to prevent it from jamming.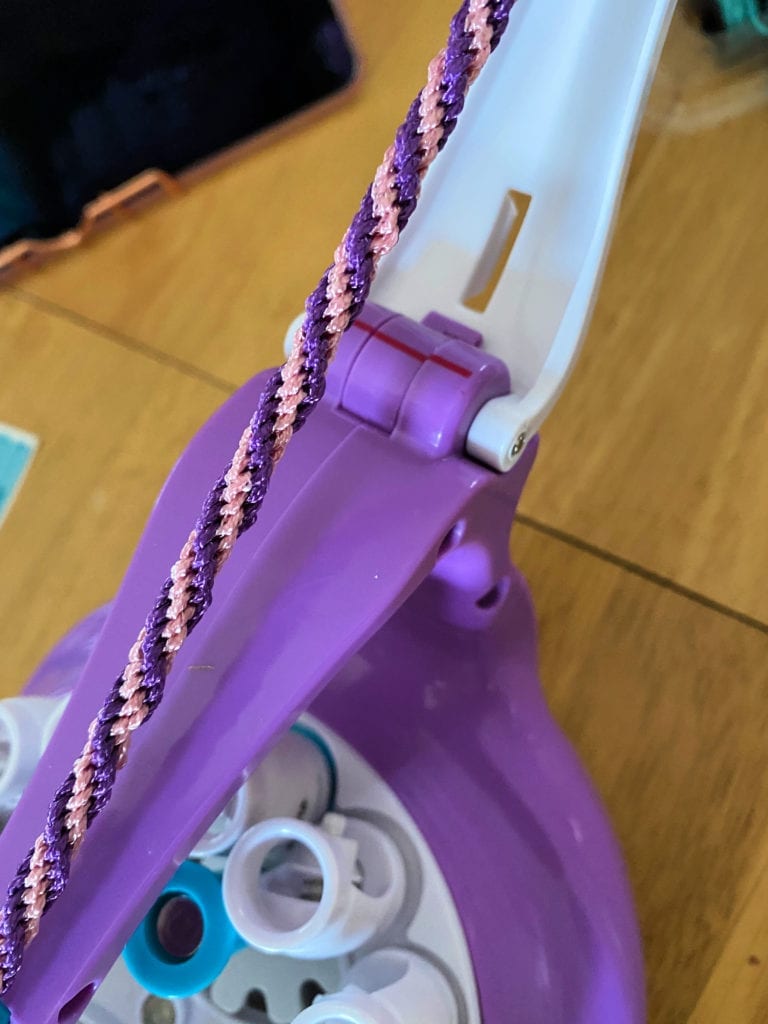 Once the machine gets going it's actually rather therapeutic – my husband got rather into it! And the results are much better than you can make yourself by hand.
In terms of refills, one spool is long enough for one bracelet or necklace. The white spools for bracelets and the black spools for necklaces. Then you will need a refill for that colour, some patterns require more than one spool of the same colour. So you may want to purchase some refill packs (they start at £4.99), if your children are anything like mine, they do get rather into this!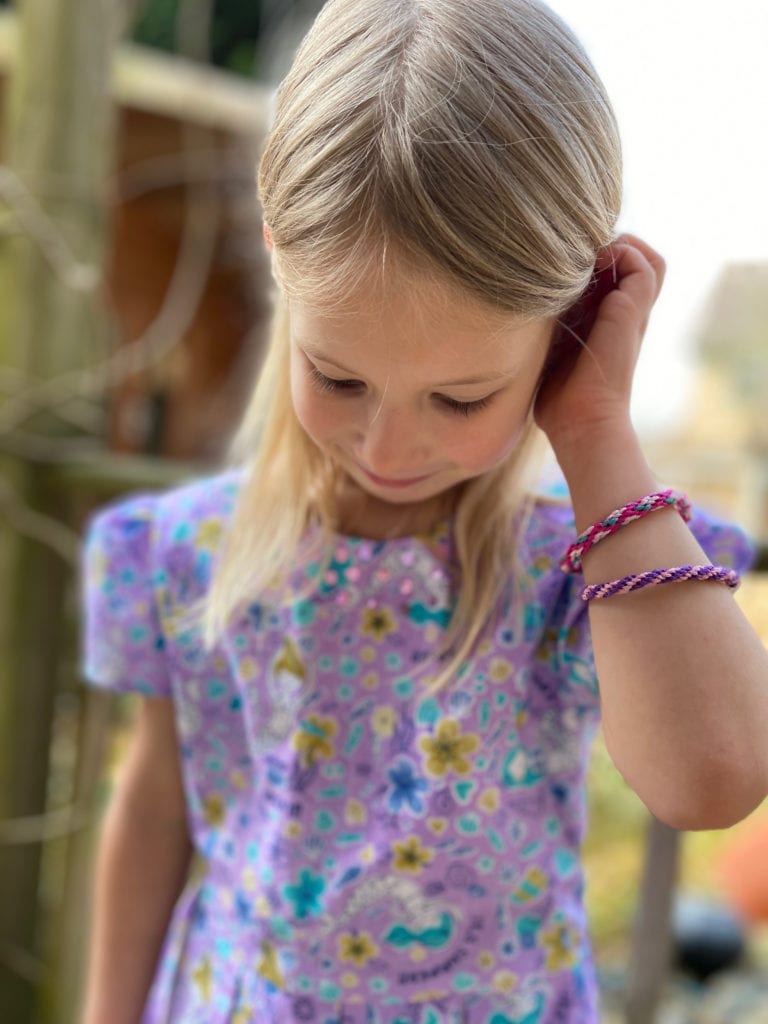 Overall this is a fun toy that has definitely kept my children (and husband) entertained. It is a little fiddly to set up until you get the hang of it, but easier with practise. But I would said it definitely needs some level of adult supervision depending on the age of your children. I see lots of friendship making in our future!
Buy the Cool Maker 2-in-1 KumiKreator Necklace and Friendship Bracelet on Amazon