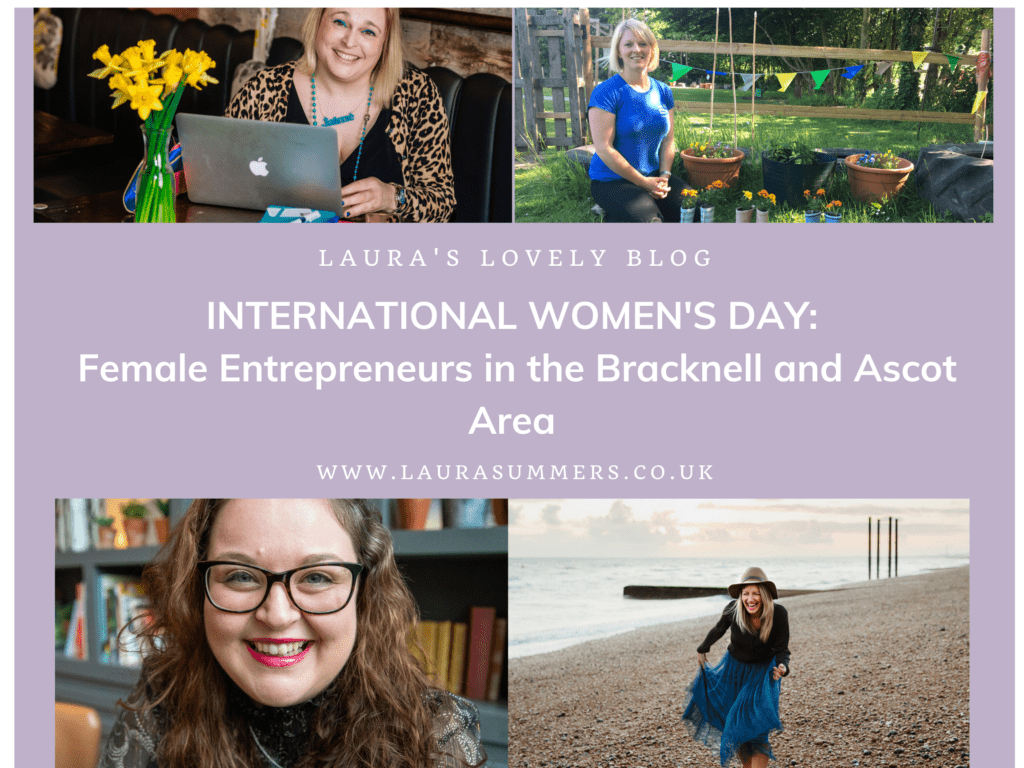 Sunday is International Women's Day. Last year I celebrated it by attending the government's forum for gender equality. This year, I wanted to do something that celebrated women and their successes. Gender inequality is still frustratingly present and it may not even be in our children's lifetime that we see it realised. But women out there are trying to address it everyday and a lot of these women own their own businesses too. With the gender pay gap still sitting at 17.9% and many women striving for balance and flexible working it's no wonder self employment for women has risen significantly. So today I have decided to share some fabulous women and their businesses that all live in the same area as me. So next time that you need one of these services, why not try one of these women instead?
MARKETING SERVICES
Helen Bailey – Master Plan Marketing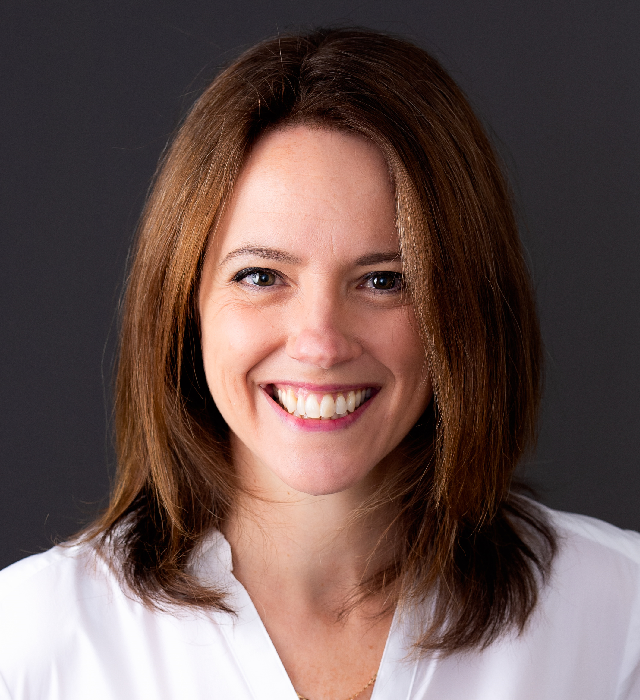 About
We offer strategic marketing advice as well as promotional, publicity and website optimisation services.
We save our clients' time and prevent them from wasting money by helping them develop clear and realistic marketing strategies that are designed to improve their prosperity.
Our monthly marketing plans then make their lives easier because they mean our clients can simply hand over their strategies for us to implement on their behalf.
More time, more money, easier life…what's not to like?
Why Did you Start your Business?
My vision is that all SMEs have access to the same standard of impartial marketing advice and support that is usually only available to leading brands and corporations. I started my business back in 2006 to provide them with this advice and support.
Jaime – Compelling Copy UK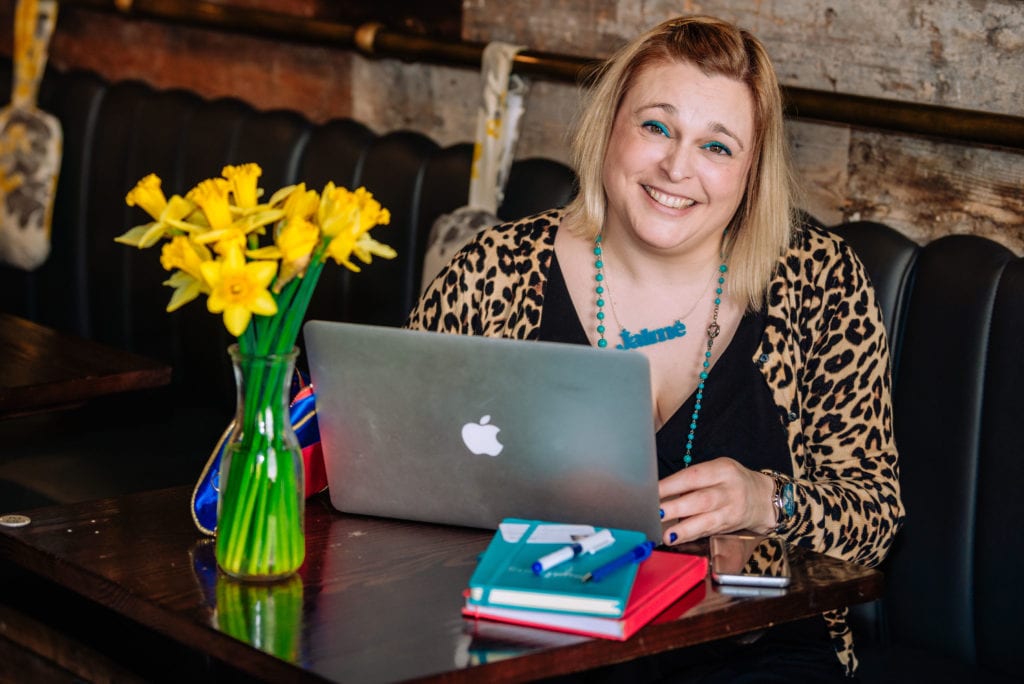 About
I'm a freelance copywriter, specialising in digital content. So I help business-owners attract more visitors to their websites, and convert more of those visitors into paying clients. I have over 20 years of experience writing effective copy for awesome brands, so I know what works…and what doesn't. Blogging is absolutely fantastic for improving your reach, and your visibility on Google, so I love researching and building blogging strategies to boost my clients' SEO. I also love crafting copy that's engaging, quickly tells people what's awesome and unique about your brand, and compels users to take action. People are super busy and we don't have long to convince them how brilliant you are.
Why Did you Start your Business?
I was made redundant while on maternity leave with my third child, and after a lot of soul searching I decided to take the plunge into freelancing. And so Compelling Copy was born and I haven't looked back! I love that I can make a big impact for small businesses, away from the politics of office life and the red tape of the corporate machine.
PHOTOGRAPHERS
Stephanie Paterson – Stephanie Paterson Photography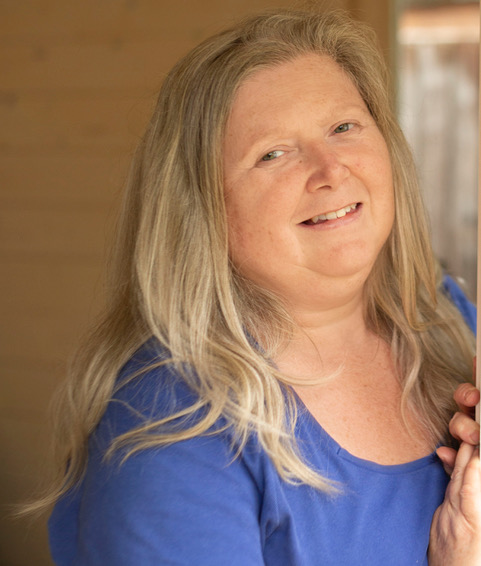 About
My business revolves around pets and their people in three ways. Pets are often seen as an "extra child", yet, are usually photographed on their own. It's so important we reflect their place in our families for the relatively short amount of time they are on loan to us. As an experienced photographer, I guide people to look their best in photos whilst also capturing the character of their pets. The second is related to small to medium pet-related businesses. As a business owner myself and an experienced photographer, I help to brand and style businesses set up by people with hopes and dreams, who often start by setting up a page on social media. I help them draw in their perfect clients, build an elevated online presence and provide professional photography. Professional photos will attract customers. The third is to help people take more control of their cameras. To take them from auto to manual in one easy workshop.
Why Did you Start your Business?
At almost 50, after being an employee for a number of companies over 35 years I decided I wanted to do something for myself. I explored a number of possibilities, but they never "spoke to me". I have always been fascinated how photography, done properly, can positively affect the way somebody feels about themselves, provides ever lasting memories, and can make the difference for a business. Who wouldn't want to set up a business that does that? So here I am!
www.stephaniepatersonphotography.co.uk
Stephanie Cronin – Summers Photography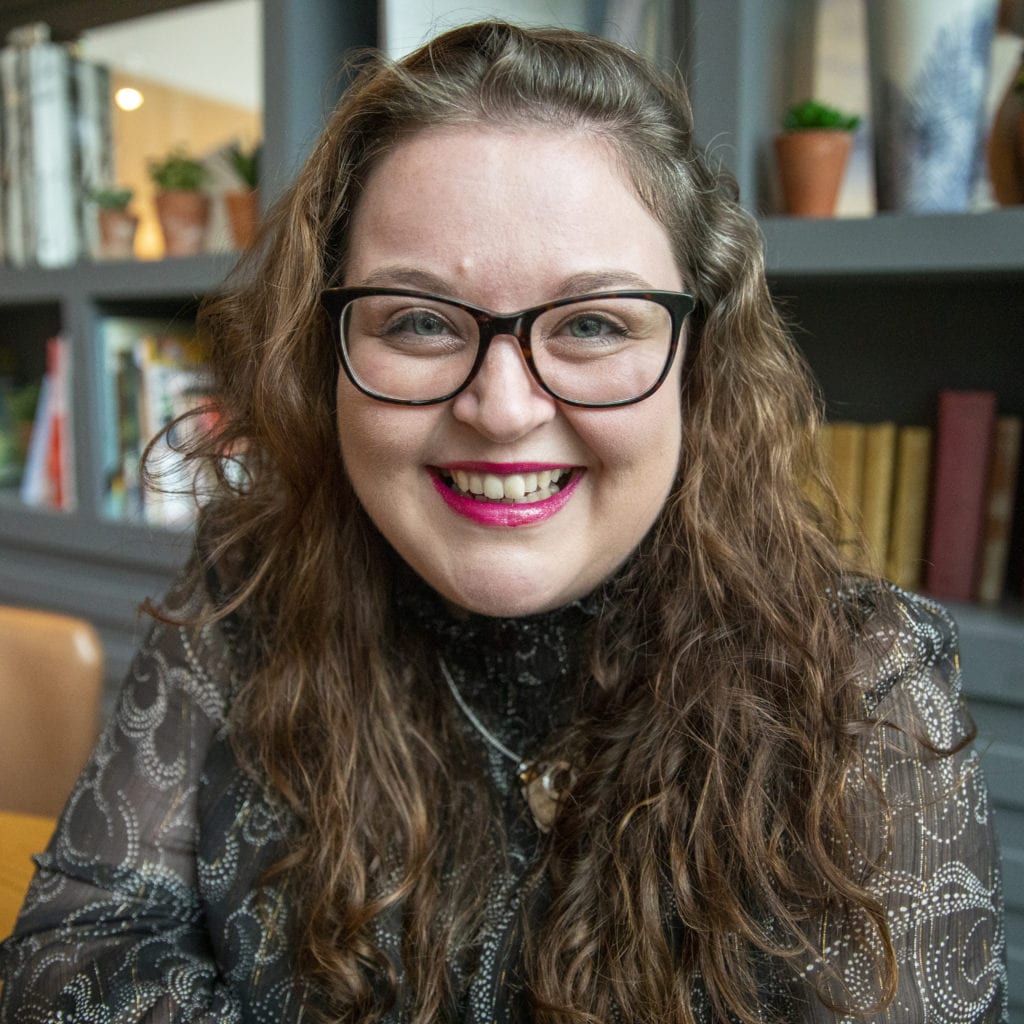 About
Summers Photography specialises in photographing people and recording milestone moments. We adore wedding days, family milestone, helping businesses build their empires and training hobbyist photographers get to know their cameras and smartphones so you can have the skills to DIY! With hundreds of weddings under our belt and over 500 delegates on our courses; we have a wealth of experience and expertise to share with you.
Why Did you Start your Business?
Established in 2002, we have been full time photographers since 2012 after a career of working for other businesses and teaching photography in further education. It was time that we knew we could do it ourselves and taking that huge leap of faith has paid off. Running a business is hard work, but so rewarding and balances well with family life.
Marla – Marla White Photography
About
I'm a family photographer with a passion for getting people to print their photos. I create beautiful, real-life images of you and your favourite people. I have custom designed, specialty products to suit every style and taste. I will guide you through session planning, image selection, and product options. I want you to enjoy your images and memories every single day!
Why Did you Start your Business?
There are years in my life that I do not exist in photographs. Not many, anyway. It was a busy time, I had three small children and trying to work a regular career as well. (I was an engineer in the oil industry.) Everyone was just getting through each day and before I knew it, my kids became teens and that period of life was gone.
The office I worked in closed, so I was faced with the decision of looking for a similar role (which left me exhausted all the time) or set out on my own and put my children first. It wasn't a difficult one for me. My goal as a photographer quickly became clear: to celebrate children and families at every age, to unveil the spirit of a child in my images and to help families decorate their homes with highly personal artwork. Artwork that matters.
Lisa Rogers – And Then She Clicked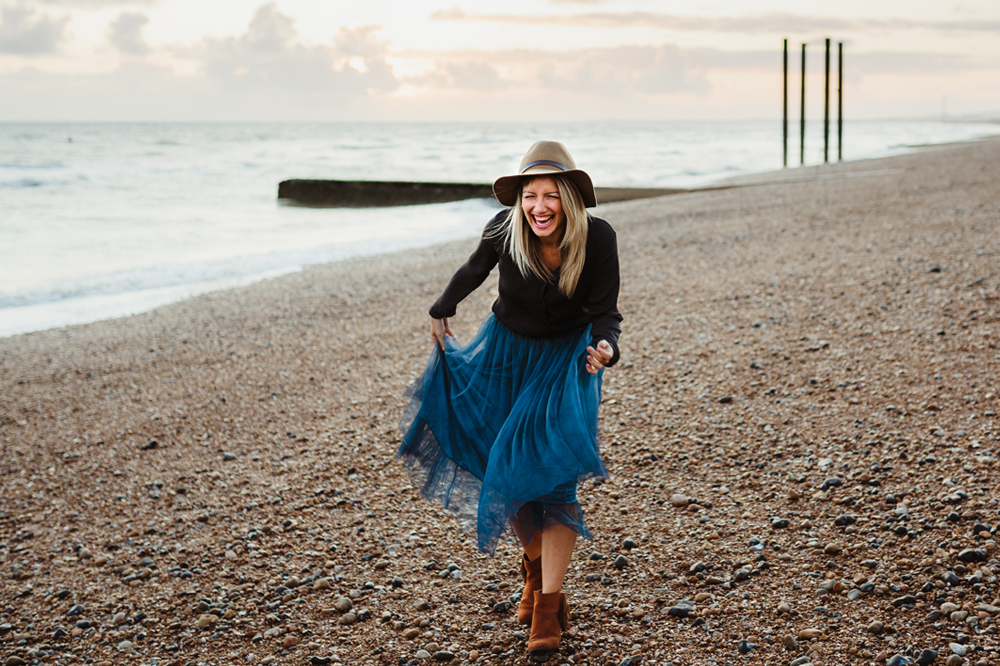 About
I provide photography for soulful and stylish families and businesses in natural locations. I also blog about my life, my loves and the reason behind why I do what I do.
Why Did you Start your Business?
And Then She Clicked was founded when I decided I wanted to create a career for myself based on my own talents and values. Five years down the line and I'm proud to run a thriving and busy business that has soul, creativity and emotion at its core. I love working with people who value connections and adventures and I'm honoured every time another person trusts me to create photos of their family or brand. I'm a story teller, mother of 3, wife and business owner who always finds the beauty amongst the chaos.
CRAFTS AND GIFTS
Jemma Piggott – Tinkers Gifts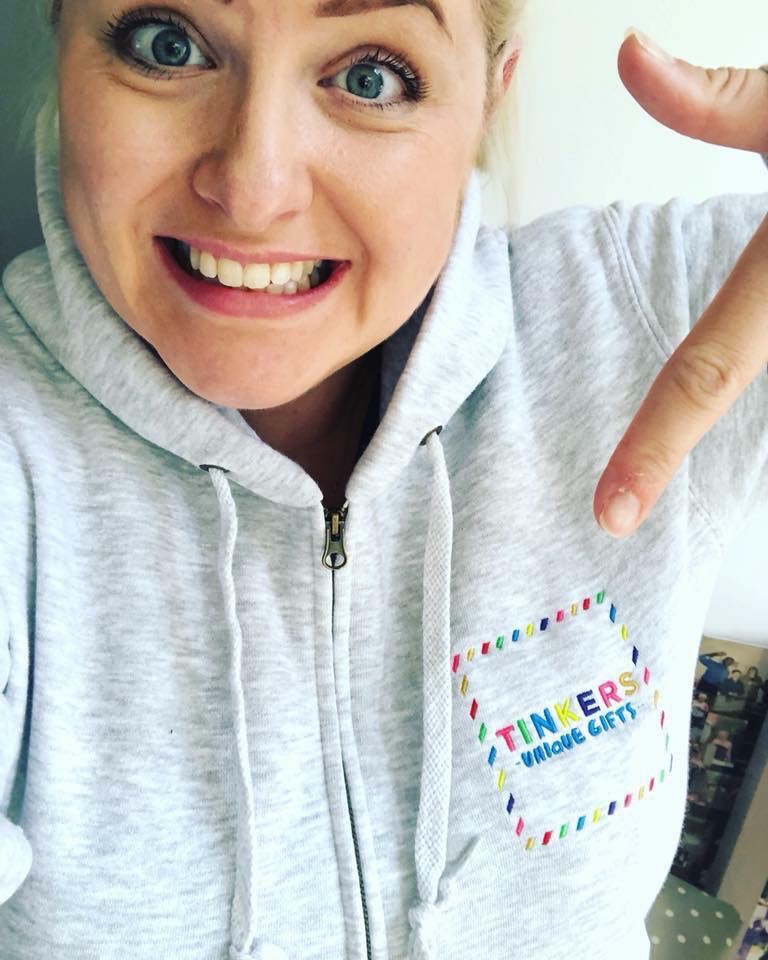 About
Hey! I'm Jem. Founder of Tinkers, a Bracknell based creative biz which was created on the kitchen table 4 years ago (I've since moved into an office… go me!). I make quirky character minifig frames, which have proved popular with all ages and from all walks of life; including Elton John – who wouldn't name drop that name!? I love what I do and love that you guys too!
Why Did you Start your Business?
Back in 2016 I was on maternity leave from my 'real job' in recruitment and had made a frame for my hubs to showcase his superhero figures (mainly because they were annoying me on the window sill!). I posted a pic on social media and had lots of requests to make them from friends and family… but also those FB friends who aren't really friends, I knew they weren't just being kind pals. Boom, that's when Tinkers was born. No more recruitment sales calls for me! I never went back.
Zoe Parry – Threaded with Love from Home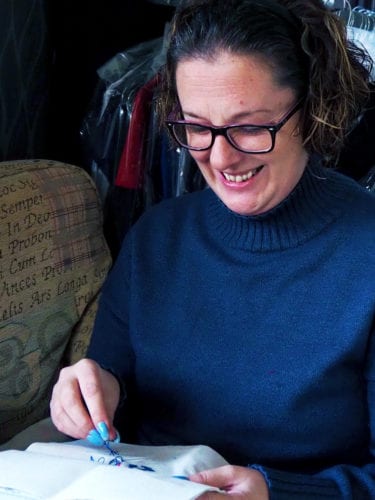 About
I make hand made bespoke soft furnishings, quilts, memory items and provide an alteration service for curtains and other items around the home. Every piece I make gives me great pleasure and I hope that the care I take to ensure that each individual need is met, comes through in every piece. Not only do I create unique designs of my own, but bring others designs to life through embroidery, fabric painting and "diamond" painting onto carefully selected fabric.
Why Did you Start your Business?
I started making soft furnishings about 5 years ago following a difficult time at work which resulted in me suffering from anxiety and panic attacks. I needed something that would allow me to focus my energy in a positive way and provide something I could be proud of at the end, after trying a number of different activities I settled on sewing, and found I loved it.
In September 2017 one of my 'mummy' friends asked me why I don't sell some of my items, she felt that parents and others would really love a personalised hand made one-off item? I had never really thought that my "hobby" would be something that others would like or even value. To my surprise they loved the ideas and examples I had made, even suggesting that I put together kits of my designs to allow others to try their hand at making items, and that is how Threaded with love from home was born.
www.threadedwithlovefromhome.co
Emma – Lola Belles Jewellery
About
I'm Emma, lover of all things silver and owner of Lola Belles! I sell gorgeous sterling silver jewellery at fantastic prices so everybody can afford to look fabulous. I have various suppliers I use but I absolutely love the handmade bits which are all made in the UK by other small businesses like myself – double bonus!
Why Did you Start your Business?
I started Lola Belles when I realised my love of all things silver could actually be a fab business opportunity! Combine that with leaving my full time job due to redundancy and here I am. I source my jewellery from a variety of suppliers, but I in particular love the British made pieces, which are also handcrafted which is great as I get to support other small business whilst growing my own.
Rachel – The Little Flower Pot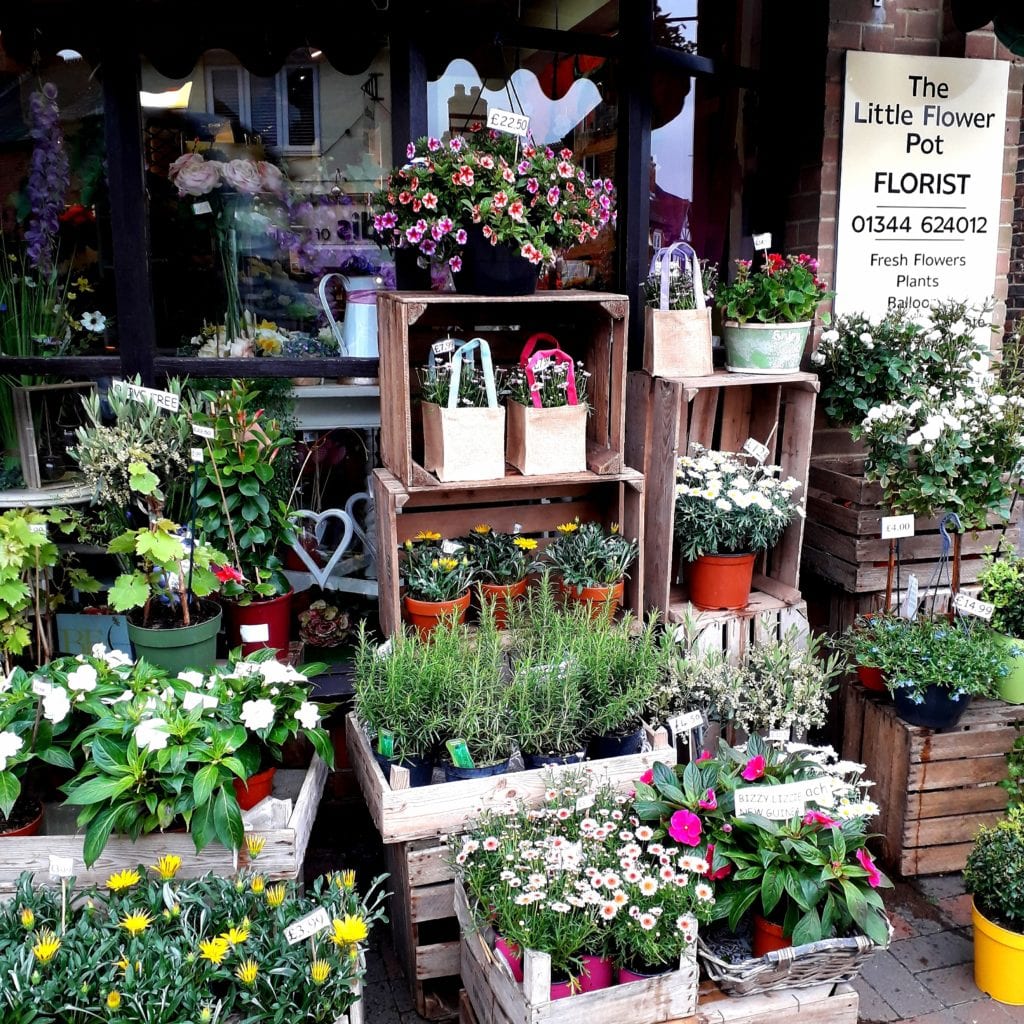 About
We are a florist shop is based in Sunninghill village. We cater for everything flowery, weddings, funerals, births, corporate, birthdays. Anything that requires 'say it with flowers'.
We also sell, giftware, scented candles, balloons fresh plants, retro sweets and bath bombs. It is very much an Aladdin's cave, we buy small amounts of goodies so we can have new stock on a regular basis.
Why Did you Start your Business?
I have always been passionate about flowers. I started my career training in Cardiff when I was 15, many years ago now! I always wanted my own shop, and when I got to my late thirties I thought if I don't do it soon I never will. So, I started looking for premises and this little shop come on to the market. It was run down and unloved, but, I had a vision for it, and after a couple of incredible years of hard work, we managed to turn things around. I have had the business for 14 years, and still love it. It gives my great joy to put the keys in the door every morning (even if it is a little early ). I now have a pet pooch and he comes to work with me everyday. Village life is great, I have the best customers who are very loyal and they always look out for me. Some of the elderly residents see it as a chance to pop in and have a cup of tea and a chat, so we are also a mini social club, it brightens up their day to see all the wonderful colours outside and inside the shop.
EVENTS
Janine Masters – Masters Sweet Treats
About
Hi I'm Janine and owner of Masters Sweet Treats it's a family run business. I'm wife to Ray and mum to three boys.. yeah I know I'm totally outnumbered!! I create bespoke sweet cones for children's party and also make sweet cup, cubes and bags. I also provide sweet treats for any event. Whether it's a hen do, wedding or baby shower. Nothing is off the agenda.
I set the company up in June 2019 and in all honesty I have looked back since, my biggest achievement so far as to be hosting the confectionery corner at Trunkwell's Christmas parties. That was amazing.
Why Did you Start your Business?
I have a sweet tooth and thought, what have a got to loose?
Masters Sweet Treats Facebook Page
Kaley Bennett and Tonie Copeland – Ta-Dah Creations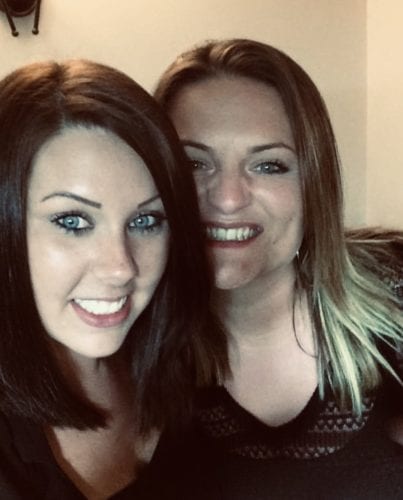 About
We are extremely new to the entrepreneur world, we only started up our business in November 2019. We run a prop hire and party decor business based on Bracknell, Berkshire. We mainly specialise in balloon decor along with our props that are available for hire.
Although we have only been running our business for a very short amount of time, we have are super busy and loving every single moment of it. Within the first few weeks of being open, we were featured as the cover photo for 'small businesses in Berkshire' for December 2019l and we were over the moon!
Why Did you Start your Business?
Ta- Dah creations finally came about back in November 2019 after MANY MANY months of us deciding If we were ready to take the plunge and start up a little business venture! Whilst we were both on maternity leave we decided to GO FOR IT! And we are so glad we went ahead and started up our prop hire and balloon business.
Ta-Da Creations' Facebook Page
Moira King – Eco Pack Party Bracknell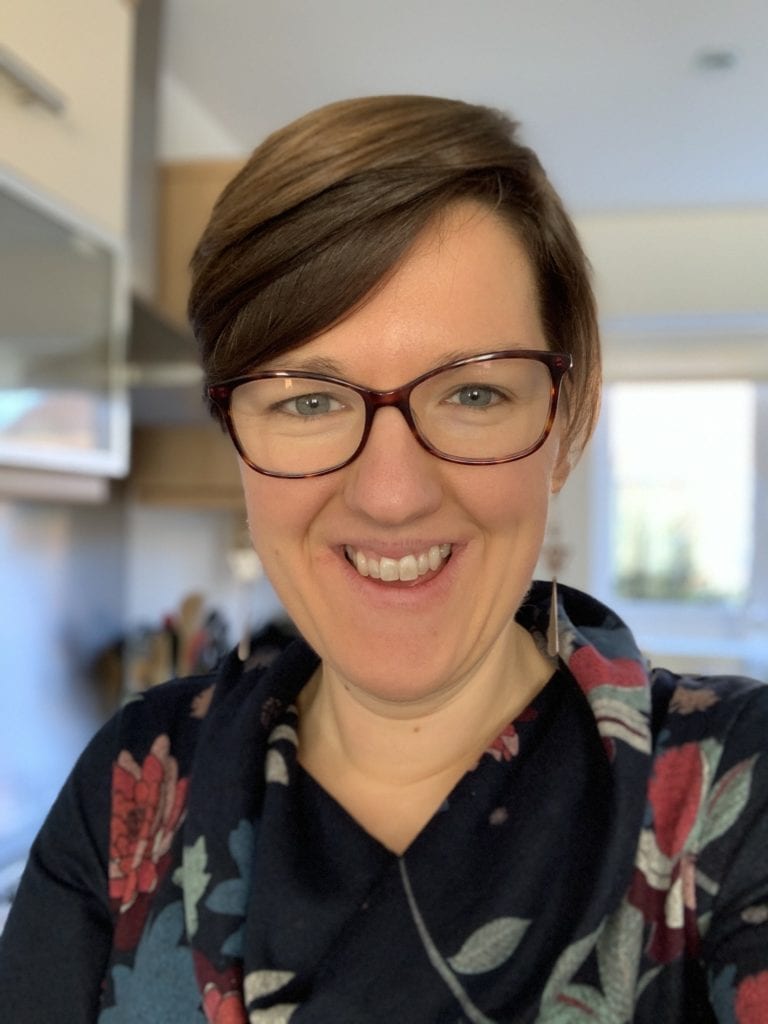 About
I'm Moira, an ex primary school teacher turned home educating mum to two young children, and I recently starting running Eco Party Pack Bracknell, a small business designed to reduce waste by hiring reusable tableware for parties.
Based on Jennett's Park, we supply high quality, fully recyclable polycarbonate tableware, along with wipe clean tablecloths and fabric bunting, in a variety of colours and have kits available in 3 sizes. All hires are for 48 hours and include local delivery, collection, and even the washing up! My hope is that, by making reusables just as hassle free and better value for money than disposables, people will hire, rather than buy, party tableware, and that we can help in some small way to reduce the amount of waste generated by parties held in our area.
Why Did you Start your Business?
Like many of us, I've become increasingly concerned over the past few years about the growing problem of climate change, and have become something of an eco warrior in my drive to create a cleaner, greener future for our children. So when one of my friends introduced me to the Party Kit Network, a group of people up and down the country who are fighting back against climate change one reusable plate at a time, I knew immediately that this was something I wanted to get involved in, and just a few short weeks later, Eco Party Pack Bracknell was born.
Eco Party Pack Bracknell's Facebook Page
Sophie McKeown – Road to Happiness Events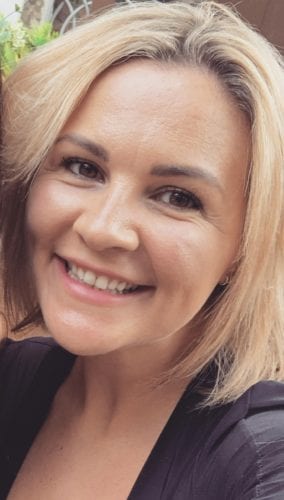 About
I own an Events company with a horse box that I've converted into a bar that's available for for hire for weddings, birthdays, baby showers, hen dos…. anything!
Why Did you Start your Business?
I run the business by myself, a single mum with a dream of organising high profile events (got to have a dream right?). I was working full time and decided one day that I needed to spend more time with my son and so Road To Happiness was born! I have established and created absolutely everything myself from the website to the renovation of the Horse Box (ok a little help from Dad) I love to use local businesses wherever possible too & I'm a bit of an eco warrior so where possible compostable/recycled products.
CLOTHING
Jane Harvey – Lily and Mortimer
About
We create natural, organic and Fairtrade products that help all the family sleep well, live well. Our commitment to organic and Fairtrade means no harmful chemicals in your bedding or babywear. Customers love our simply, stylish designs, prints and quality of our fabrics from our nursery essentials to our luxurious adult bedding range. Our independent spirit, a small UK business that believes a little luxury doesn't have to cost the earth. Our values that drive decision making everyday of Honesty, Fairness and Empathy
Why Did you Start your Business?
After more than two decades of working for a global leader in beverages, and a career journey that brought us from the UK to the other side of the world (we are currently enjoying our seventh incredible year in Thailand). I reached a point where other people's vision of success for me was different to my own. I had become exhausted by the struggle of trying to balance career development and family life and knew something had to change.
First I took some much needed time to replenish. I realised that the daily pressures of corporate life had led me to be part of the sleep crisis that is so widely reported, depleting rather than nourishing myself like so many people working at this pace today. It is also a huge transition, stepping out of a big business and building something from scratch.
This period of reflection and renewal enabled me to see that my drive and passion for building brands were stronger than ever and I wanted to use my unique collection of experiences to launch a business selling organic products that promote positive living, working in a way that reflects my personal values and beliefs. All made with respect for the environment and those people that make them.
This was the start point for our Sleep Well, Live Well philosophy.
Laura Justice – Alexa and Laura Ltd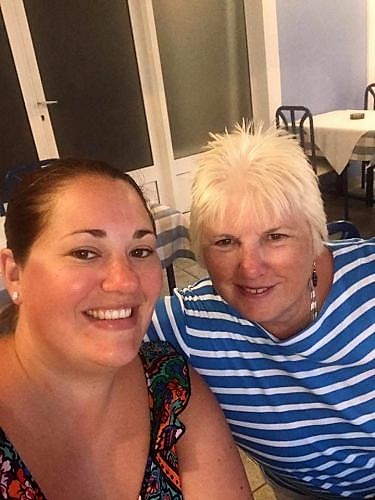 About
We are a Mother (Laura) and Daughter (Alexa) team and this is our bespoke personalised embroidery and sewing business.
We supply and embroidery bears, comforters, backpacks, towels, blankets, rag dolls, clothing for babies and toddlers up to 5 years old.
Why Did you Start your Business?
We started 'Alexa and Laura' when we couldn't find certain names on baby items and clothing for lots of little ones around us. So we wanted to use all our years of sewing experience and put our thinking caps on just over two years ago and sourced all the items we wanted to personalise.- We are just so passionate about anything related to babies and toddlers and everything to do with sewing and embroidery which helps us to create beautifully embroidered gifts and clothing.
CHILDREN'S CLASSES AND ACTIVITIES
Hannah Brewer-Luckhurt – Little Muddy Boots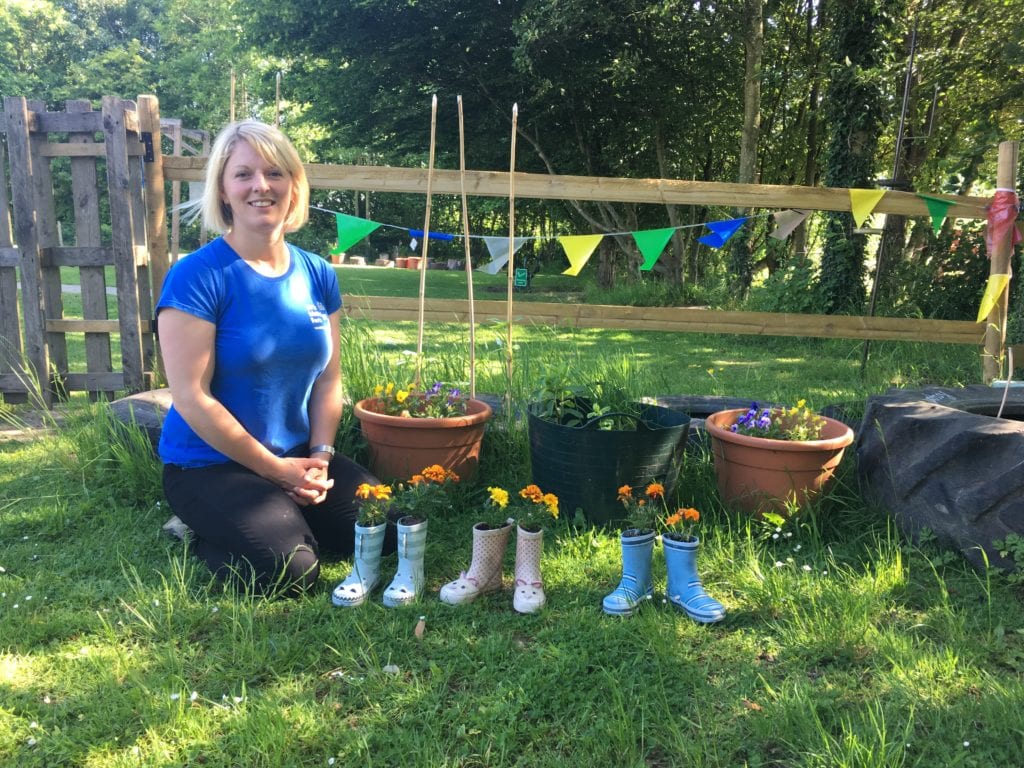 About
Little Muddy Boots was created to engage children, in outdoor play and discovery of the natural world. By combining gardening, nature exploration and forest school, we have something for every child, whether it be the quiet bug hunter or the energetic den builder! We work hard to ensure the children have a wonderful time playing, exploring and learning outdoors. We have a vast collection of ideas and activities (which all link to EYFS and Key stage 1) to dip into, from animal tracking, campfires, story led games, outdoor arts and crafts.
Why Did you Start your Business?
As a garden designer, and mum of two boys, I have found first hand how much there is to be gained from kids playing and learning together outside. Little Muddy Boots was established in 2014 to enable more kids to connect with nature, in a safe and stimulating outdoor environment, and to inspire their parents/ caregivers with many games and activities that can be replicated in their own gardens or on the next nature walk!
Gale Hubbard – Yoga Creates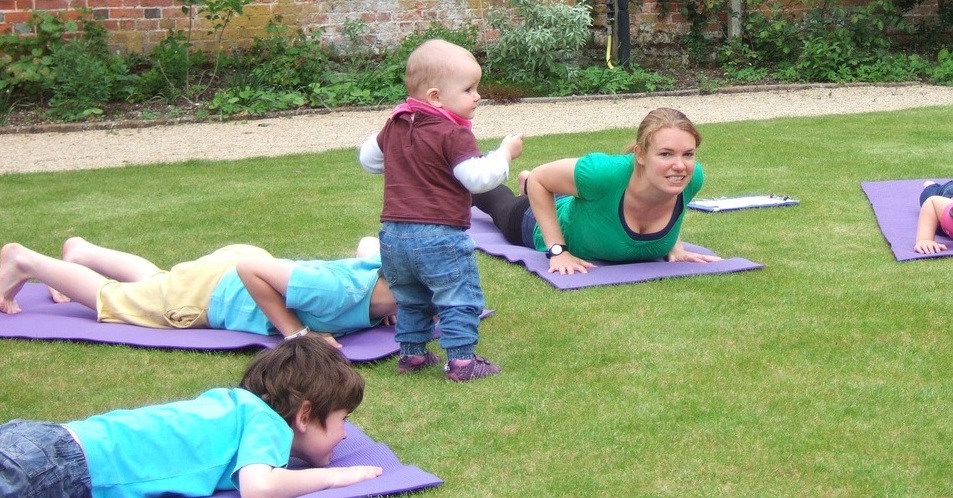 About
I run Yoga Creates which offers yoga and mindfulness classes in and around Bracknell. Presently, I provide sessions for children aged 4 to 11 years. All classes are a playful opportunity for children to explore the connection between their mind and body in a variety of fun, engaging and creative ways. All classes include a combination of yoga postures, breath play, mindfulness practice and relaxation. Activities are always age appropriate and are tailored to their still developing bodies and minds. Each themed class provides opportunities for children to explore their senses and imaginations in a non-competitive and fun environment.
Why Did you Start your Business?
Prior to teaching yoga, I worked as a primary school teacher for 8 years. Very early on in my teaching career, I had the experience of being emotionally and physically exhausted. I used yoga to support me through this challenging time and remember thinking how wonderful it would be to offer yoga to the children I taught. Subsequently, I completed a months intensive yoga training in India with the view to teaching children's classes upon my return. I was then lucky enough to find a training specifically for teaching yoga to children and teens, which I completed back in the UK. For some years I worked part time as a class teacher (often offering yoga sessions during PE time) alongside building my business, running extra curricular yoga clubs in schools and community centres. After becoming a mother 3 years ago, I decided to focus solely on my passion; bringing yoga and mindfulness to our local children.
Hannah Cross – Baby Sensory Ascot and Windsor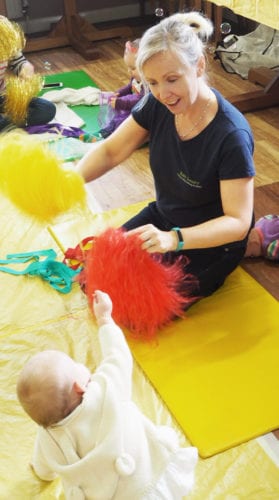 About
Baby Sensory is a baby development class for babies up to 13 months which primarily helps babies grow and develop by using their senses. So we might be exploring touch by playing with furs and fleeces to help the fine muscles in a babies hand grow, or watching light and puppet shows to stimulate muscles in the eye through fast moving objects to encourage a babies eye to dart up and down and use the eye muscles working their peripheral vision. But Baby Sensory is also about encouraging new parents to get out and about and meet other new parents by including an exploratory play (free play for babies) element in the baby sensory class routine. Baby Sensory is deliberately based on a termly fee so that its always the same parents (and baby) there every week which makes getting to know new people so much easier. Its not usual for parents to stay friends for many years afterwards (I know some mums who are still friends after nine years, which is fabulous to hear).
Why Did you Start your Business?
I started Baby Sensory as I wanted a career which would fit in around my children and school and if im honest I wanted to do something worthwhile and not just making money for a large corporate company. I love watching both my babies (and parents) grow over the year they are with me. Its obvious to see how a baby grows but its also fabulous to see mums and dads flourish into confident parents with happy babies.
Baby Sensory Ascot and Windsor
Jenn – Mini Masterchefs
About
Mini masterchefs offers exciting preschool cooking classes in Winkfield, for children aged between 2½ – 5 years old, and is the perfect activity for you and your child to do together. I also offer after-school cooking clubs for primary school aged children, holiday sessions and bespoke birthday party packages.
Why Did you Start your Business?
Ever since my children Lily and Olly were very small, they always showed an interest in cooking, baking and food and wanted to know what I was making in the kitchen.
In 2014, when Olly was a toddler, I was looking for a pre-school cooking club that would be engaging, educational and an activity that we could do together. I struggled to find such a class in Berkshire, and so I decided to set up my own company and called it Mini Masterchefs. I sourced some child-friendly kitchen equipment, branded some aprons and started running classes from my kitchen. Word soon spread and it was the start of an exciting journey and one that has enabled me to have an excellent work/home life balance. In my first year of launching Mini Masterchefs I was one of the companies to win the Vodafone Ready Business Britain competition which reinforced that I had created a business with huge potential. The next major breakthrough was being able to secure the intellectual property rights to the Mini Masterchefs brand name and logo.
Six years on, as my children grow so is my company. Mini Masterchefs continues to run its successful pre-school classes, but now offers after-school clubs, holiday sessions for primary school aged children and fun-filled bespoke birthday packages.
Kayleigh – Creative Eye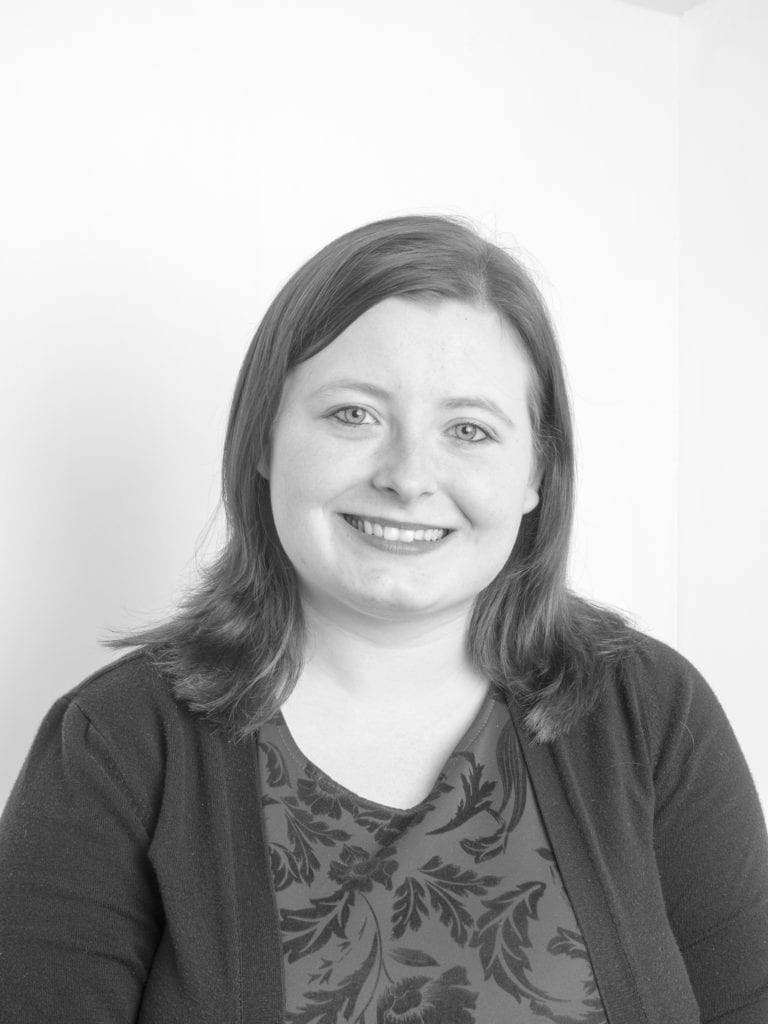 About
We are an events company based in Bracknell, Berkshire who offer a range of services from families to corporate. We offer entertainment, decorations, photography, videography and everything in between!
We are friendly and professional and strive to deliver memorable experiences for all our clients. We want to leave smiles on the faces of everyone we meet whether that's a child or an adult! For families, parents and children we offer parties, workshops and decorations available and we offer photography and videography to capture those special moments as the little ones grow up!
Why Did you Start your Business?
Creative Eye started out as a photography business 15 years ago by my parents and I teamed up with them to bring videography into the mix. I'd always loved events planning and working with children and was keen to bring this element into the business. One day I decided to just go for it and I began to offer children's parties, characters and decorations and it's grown so quickly!
Neringa – Little Movers and Shakers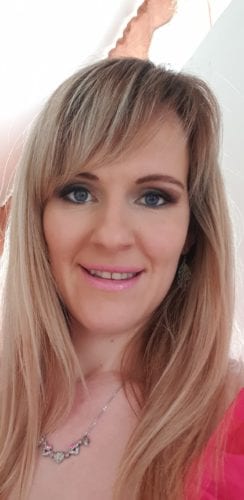 About
Little Movers and Shakers is sensory and music (and more) classes for children 0-4 years old. Some of the classes give children music, some craft or messy activities, some just free playing. My classes offer everything for children! We have lot of props, various different activities and snack time in the end. A great opportunity for parents to meet each other. Little Movers and Shakers also provides themed birthday parties and party decorations.
Why Did you Start your Business?
I started this business because I've realised there wasn't many music classes in the Forest park and Crown Wood Area for parents in walking distance. As I was one of the mums myself who wanted to take my girl to some music classes, but I don't drive it meant I didn't have many choices. I love children a lot, I've always worked with children and found a passion for my job. To work together with my girls was even better.
www.littlemoversandshakers.co.uk
HEALTH & PERSONAL IMPROVEMENT
Nikki Mears – Naturally Talented Me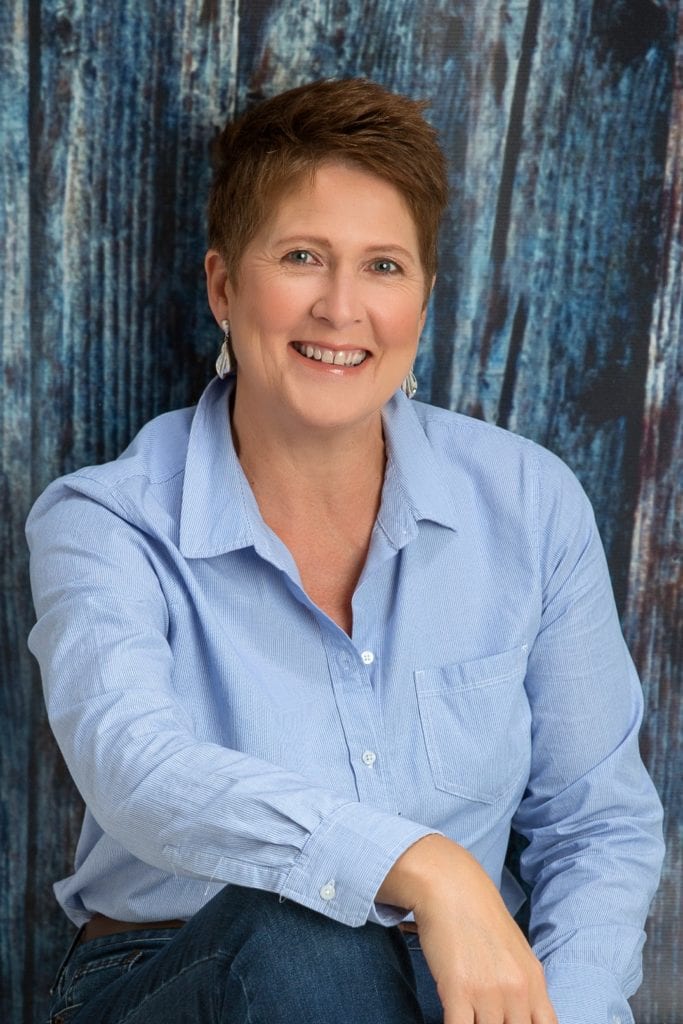 About
NTM is an accessible, free at point of use, platform for anyone individual, no matter what age, background or circumstances, looking to showcase their natural talents to the employment market. Its unique approach to linking an individual's voluntary involvement in hobbies and past-times and expressed preference for specific 'interests' generates an individual profile that matches exactly the employability traits most sought in today's competitive World of Work. It removes the labels that hinder the selection in today's flawed recruitment process and demonstrates the true value of an individual's personality and character which are essential when sourcing the right person with the right behaviours for a role.
Why Did you Start your Business?
There were many factors but the key to the development journey was both based on personal experiences and working within my kids secondary school as a parent governor supporting their careers and IT programme. I saw at face value the issues around those students who fell within the average field which was due to many circumstances and issues but in short the system could not support them in building their skills and their opportunities in the World of Work
The numbers of individuals who fall into the: Non-Academic, Neurodiverse and Challenged Learners is now greater than ever and in order to provide them with a real understanding of their career options we have to change how companies search for talent by providing them with a platform that enables them to shine and showcase their core natural talents and attributes. Both my son – who comes under all 3 of the above categories but also myself under the category of Experienced but not Trained are falling fowl of the inherently flawed recruitment processes which hinder our own abilities to demonstrate our real value and worth.
Sarah Matthews – Prana Flourish – Alternative Therapist
About
I help people of all ages to release patterns of emotional stress and trauma they may be holding onto either consciously or subconsciously. Often these deeply held onto patterns can keep us stuck in a trend of anxiety, stress, poor sleep, depression, chronic pain, and physical symptoms; such as migraines, back pain or a chronic health condition for which conventional medicine seems to have no answers beyond a chain of medications to manage symptoms. Every client is unique and I create a bespoke treatment package to best serve the client that I see on the day with set of take away tools that can easily be assimilated into daily life.
Why Did you Start your Business?
I started my business when my health took on some interesting turns and I realised that conventional medicine was going to hold me fixed on a repeating loop of pain medications, anti depressants and physical limitations. I studied many different avenues of mind/body medicine and set my business up in order to help others make the same physical and mental progress that I had made. Everyone's body has a story to tell and beginning to let go can put us in a vulnerable position but when I work with clients there is no trauma sharing or discussion of painful details. As we begin the work people feel lighter, calmer, at ease with life and the ease with life begins to show in how they interact with partners, children and the people around them. They move into life with ease and joy.
Sophie Watson – Stress and Anxiety Management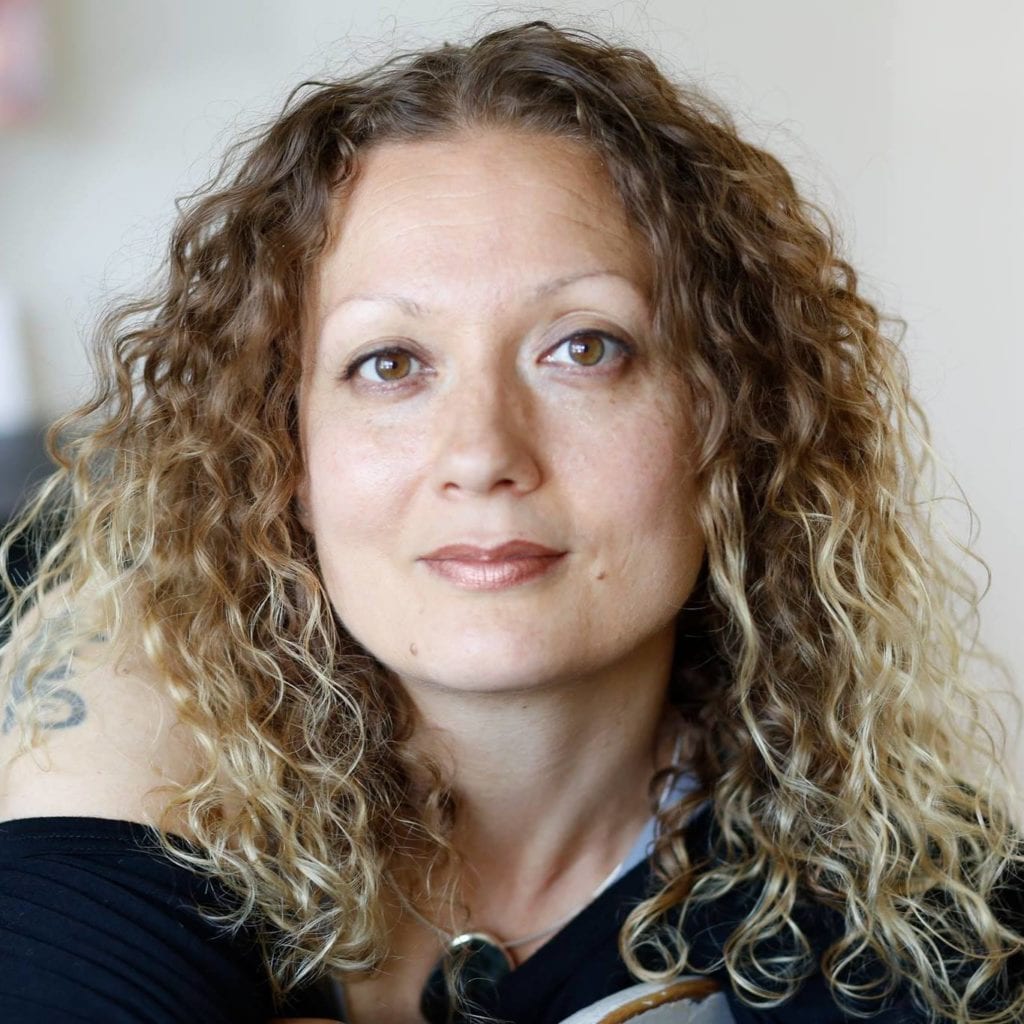 About
I help Corporate & Entrepreneurial Women to Get Back in Control of Stress & Anxiety and Create a Life They Love. What makes me different is that I am an Empath, which means that I physically feel other peoples emotions, physical pain and energetic blocks. Very weird I know, but it helps me to get to the root of what is really going on with my clients very quickly. I'm based in Binfield, however I work with Women around the world either in person or via Zoom.
Why Did you Start your Business?
My business grew out of the need for things to change in my own life. 2012 was the year that broke me. I was working in a job I hated, living in our house while renovating it, Hubby and I were diagnosed with unexplained infertility, my Mum who was 57yrs at the time was diagnosed with Early On-Set Alzheimer's then 3 months later Breast Cancer. I thought I was coping, but in realty I really wasn't. I turned into someone I no longer recognised, doing things that were completely out of character. Things are very different now, I now love myself, my business and my life. I have personally used all the tools and techniques that I teach my clients. I am continually learning and creating an even better life for myself and others.
Alison and Bell – Wellness Workshops and Life Coaching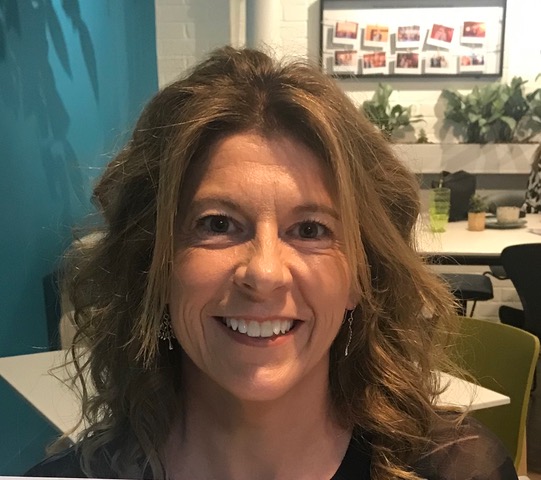 About
Wellness Workshops and Life Coaching is based on the Philosophy of Louise Hay. Louise Hay was a pioneer of the Self Help movement and the Mind/Body connection. The Love Yourself, Heal Your Life® philosophy was born and has sold over 50 million copies worldwide.
As a licensed Heal Your Life Workshop Leader, I hold workshops to help people become aware of their thoughts, identify thought patterns that no longer serve them and work with them to create affirmations to help create new experiences in their lives. Louise believes the root cause of suffering comes down to the individual not feeling "good enough" and therefore if we address the root cause we can help people transform their lives.
Why Did you Start your Business?
I am very passionate about the work of Louise Hay and I believe it can help most people deal with daily challenges in their lives.. I left my corporate IT role of 18 years and decided that I wanted to do something that I was passionate about, that didn't feel like work, that I didn't need to retire from and that I could currently do around family life whilst keeping my life balanced.
Wellness Workshops and Life Coaching Facebook Page
Emma Cossey – Freelance Lifestyle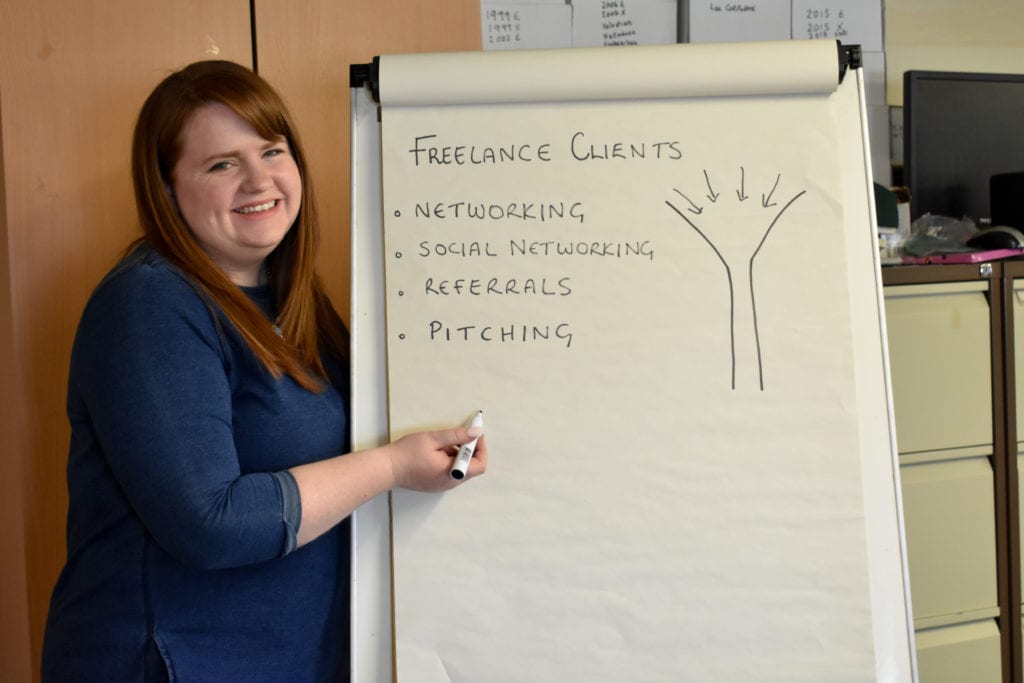 About
The Freelance Lifestyle is a blog, podcast, Facebook community and coaching service for freelancers. My goal is to make going and being freelance as easy as possible, with tips, hacks, tools and coaching exercises. I absolutely love working with new and established freelancers, in coming up with a really practical plan, alongside developing a strong, positive mindset. The majority of my clients are women, and while money is important, they're usually freelance because they want to have flexibility and control to work around their family, mental or physical health or to simply work on projects they're passionate about.
Why Did you Start your Business?
I started my blog 9 years ago, when I noticed that all the information about setting up was full of business jargon, intimidating, and all over the place. I wanted to create a space for freelancers to connect, share tips and chat, and have a community. Because working on your own doesn't mean you have to be alone! I retrained as a coach nearly five years ago, to further support my community, and launched a membership last year to provide coaching on a budget.
HOME AND INTERIORS
Lisa Nott – YNOTT Interiors
About
YNOTT Interiors offers services to the many, not the few! Its focus is to deliver the opportunity for anyone to improve their home, prepare a property for sale or dress a property for letting.
With over 12 years of experience, we have completed many many installations from a 260 sq ft bedsit for student occupation, through to £15m mansions. No job is too small or difficult. In fact we thrive on a challenge!
Why Did you Start your Business?
During my 20+ years of Sales, Marketing and New Business experience in the software industry, I moved home a number of times and on each occasion, garnered many compliments from friends and family on how I had completed my home refurbishments. Designing was in my bones and a true passion that I loved to spend time wallowing in.
When I had my children, it was impossible to be up and out travelling on a daily basis attending conferences in Europe, meeting sales targets or being away from home. I decided to 'invest in myself' and so went back to education attending training at the Reading college of Art and Technology to learn about space, light, colour and paint effects.
When the children started school, I started my dream career in Interior Design, encouraged by friends and family to juggle building a business and being a full time mum too. It's not been easy and I've made my mistakes along the way, don't we all? But learning from those mistakes, working with the best team, networking with the right people and being supported and encouraged along the way, I have achieved my goal.