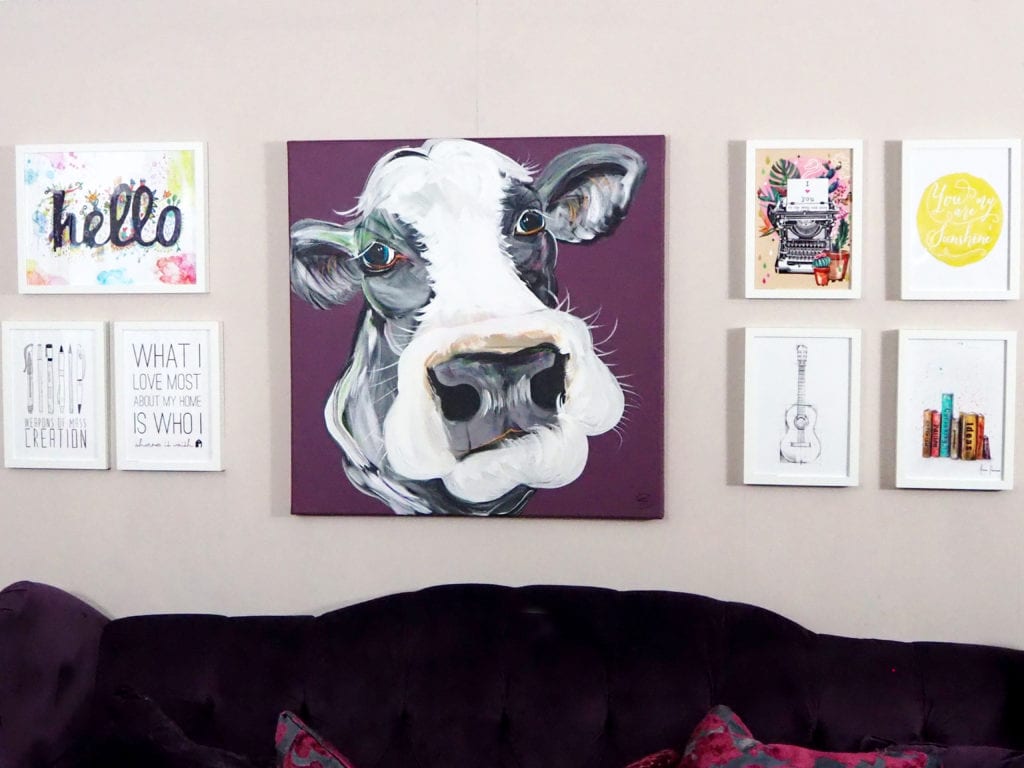 *Advertisement Feature
Posterlounge Review
We've lived in our house for two years now, and there is still quite a lot of things we want to do to improve it. In fact, we haven't done a lot since Bo was born. I guess, having a baby/toddler can easily put a halt to your plans! With the new year spurring us on, my husband and I had a planning session at the beginning of January about what we wanted to do this year.
One of the things I think our home is really lacking is pictures on the walls, stamps that make the place a home and reflects our family. So it was great timing that Posterlounge contacted me and asked if I would like to review some items from their collection.
Posterlounge are a wall art site that brings together creations from a community of over 10,000 artists. Their designs vary from photographs to illustrations with lots of different styles. When you find a print that you like you can choose the size you would like it in as well as the finish. There are lots of choices including canvas, wood, metal and of course your traditional poster print. You can also choose to have your print framed should you wish to. The prints are really good value for money – the smaller sizes starting at just £5.95 and a really simple and easy way to update your decor.
One of the things I really love is a picture wall. You may have the seen the photo wall I created in our hall last year which is still a favourite. After having a good long browse through Posterlounge's website, I came up with a couple of ideas to create two separate feature walls in our home.
Creating a Feature Wall for our Lounge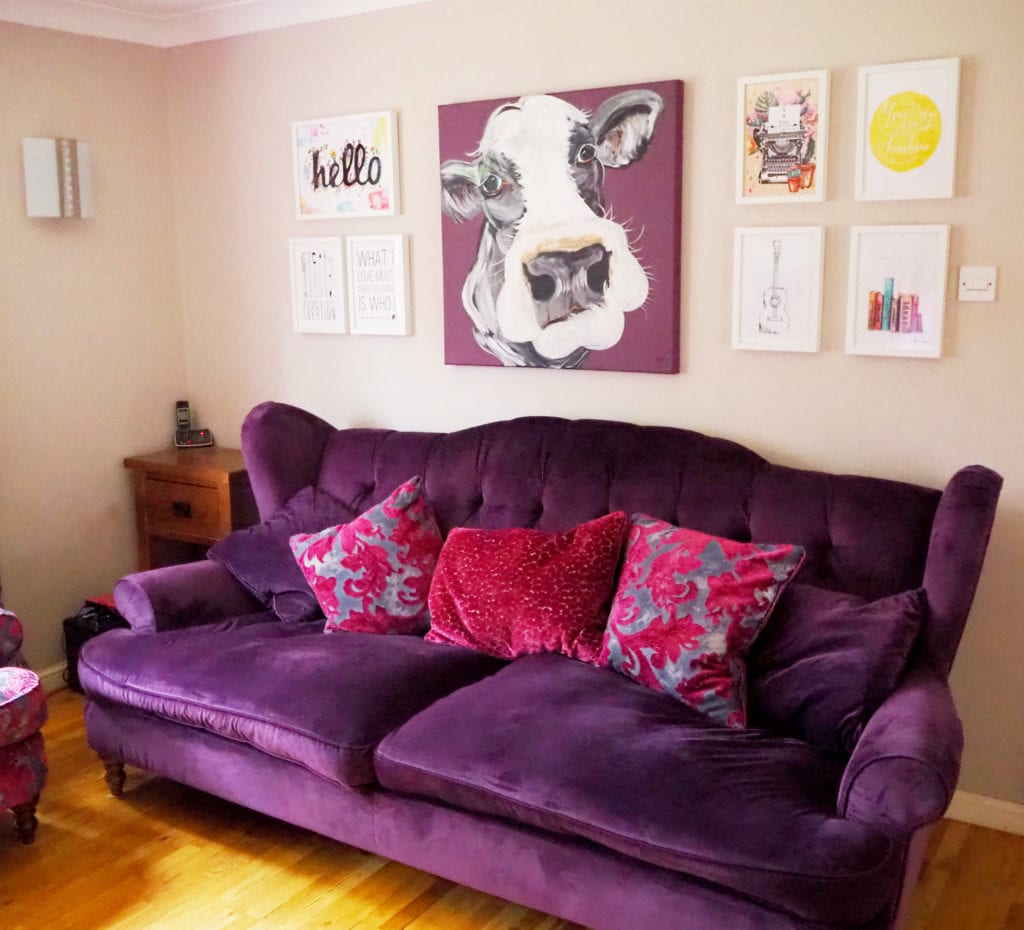 The first room I created a feature wall was for our lounge. The main focal point for it originally was an original painting from Caroline Walker, which I love. But I felt like the wall needed something a little bit more.
After browsing through the Posterlounge website, I narrowed down some favourites. Then, on a piece of paper I drew out the dimensions of the wall and sketched out what picture would work best and where. It took a few attempts to get it right.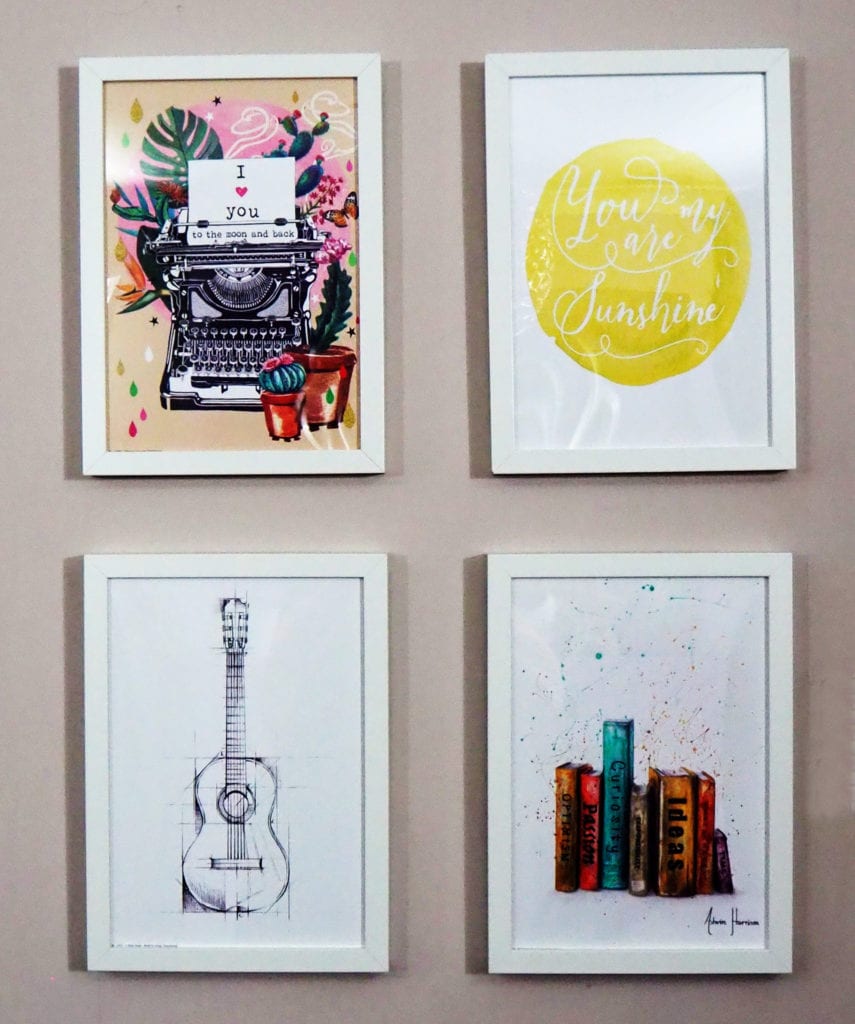 I wanted to add pictures that represented things that different people in the family loved. There is the guitar for my husband and Logan. The pens are for my writing and Aria's love of drawing. 'I love you to the moon and back' is something the children and I say to each other all the time. 'You are my sunshine' is a song I sang to the children a lot when they were small. So lots of the different elements that I have chosen make us all smile.
The frames I have used here are just basic ones from Ikea and they were stuck up on the wall with Command Hooks in case I wanted to reposition them.
Adding a Feature Wall to our Downstairs Cloakroom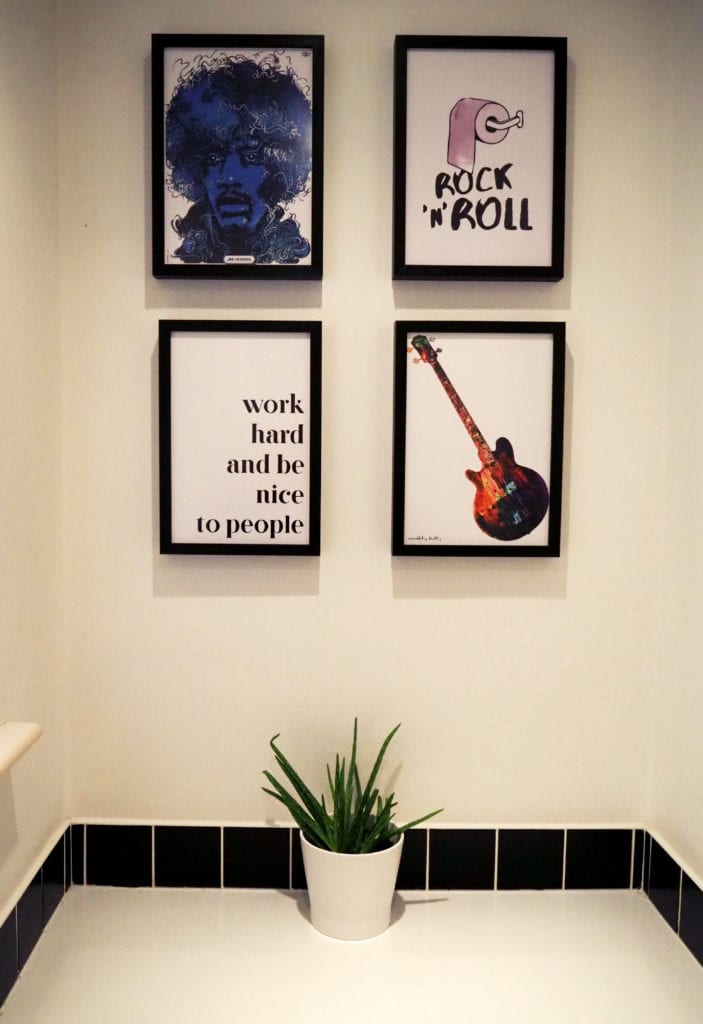 The other room I wanted to add a little pizazz to was our downstairs cloakroom. It is decorated in black and white. Which is not something we're in the position to change at the moment. But it felt a bit lifeless and like it needed something to give the room a bit of character.
After seeing the rock and roll poster on Posterlounge, it gave me a bit of an idea. As my husband and Logan both play the guitar and are really into rock music. So I decided to do a little feature wall in this theme. Hence the mini rock and roll wall was created.
These posters have actually been framed by Posterlounge, who offer a framing service and you can choose the style you would like when you place your order. I have to say these are lovely frames and much better quality than the Ikea ones I have purchased for the lounge.
Wood Prints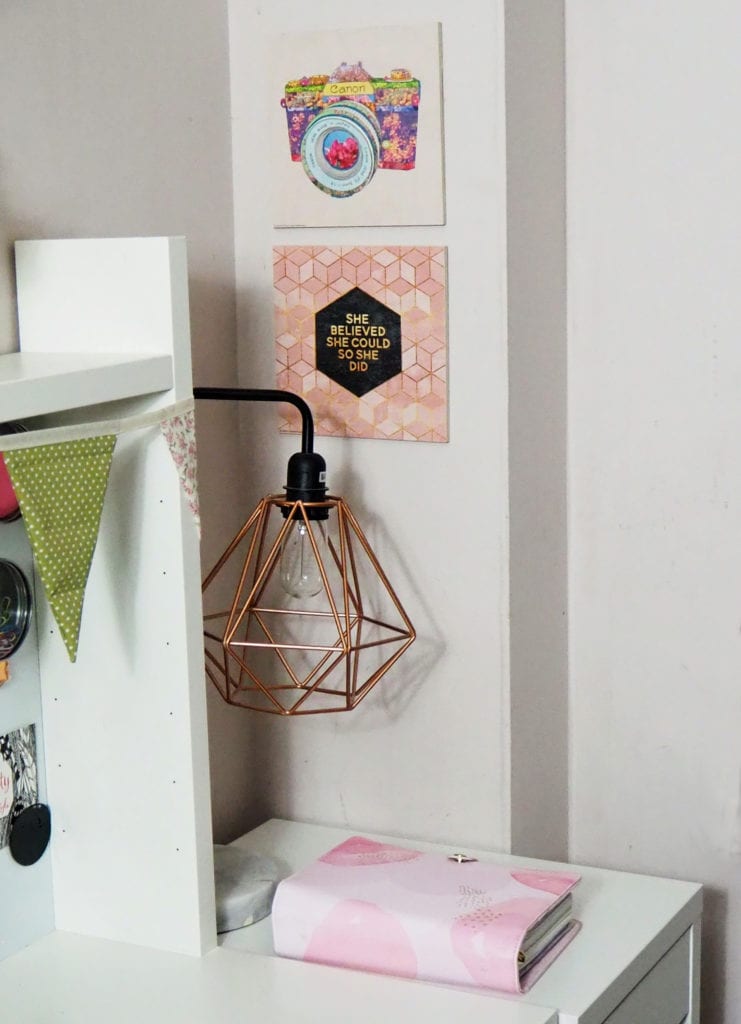 Finally, I have been improving my desk set up and making myself a nice working area for when I work from home. Slowly improving and sorting it out. So when I saw that Posterlounge offered wood prints, I thought it would be a nice finishing touch to add to this area.
The 'She believed she could so she did' really caught my eye when I saw it on the site. As I write a lot about feminist issues on this blog. I also loved the camera print and while my camera isn't actually a Canon, I fell for the flowers on this print.
So there you have it, some very quick and easy update to our home with just a few posters. I'm really pleased with them.