*AD – This is a collaborative post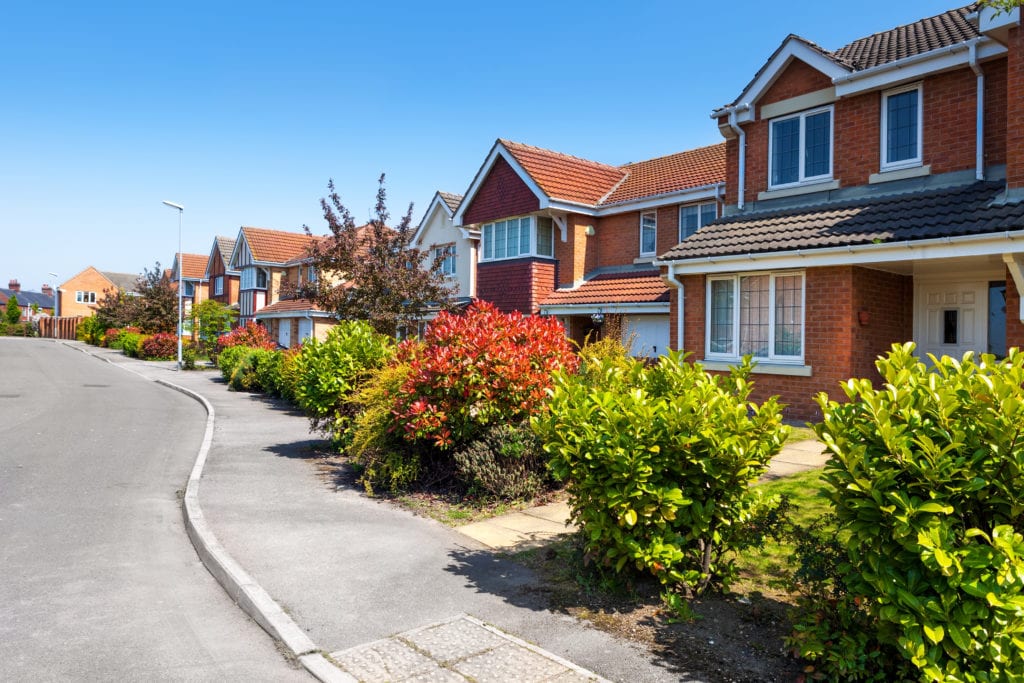 If you live in England, your council property is your primary home and you've built a secure payment history over the lifespan of your lease, you may be able to apply to purchase your council property. If you have three or more consecutive years with a public sector landlord, you can also apply, but the rules vary somewhat in Wales, Scotland, and Northern Ireland. Specifically, Wales' right to buy ended in January 2019, and Scotland's was completed in 2016. Northern Ireland still offers the Right to Buy to secure tenants living in a two-bedroom single-storey home.

Valuations
The government does its best to make sure each home is objectively valued, so it hires an independent evaluator for the task. If the price you're offered seems too high, you have the right to request a second valuation by Land and Property Services. That price cannot be challenged, unfortunately, so the higher value will be your final price.

Ex-Council Homes
If your property was bought from the council by a landlord, you might be in a better position than you think. In some cases, the "Preserved Right to Buy" is offered under these circumstances as long as you've occupied your home at the time of its transfer. Your application will follow the same requirements as a traditional Right to Buy, but the Right to Acquire is slightly different, offering a smaller reduction in price. The government is also carrying out a pilot program in the East and West Midlands where a number of properties have been offered by ballot.

Your Sales Rights
The Right to Buy is carefully regulated to prevent exploitation, so if you're looking to flip your property, this programme won't serve your needs. Homes acquired in this way can only be sold within five years of purchase to receive the full discount.

Making a Sound Investment
Like any property purchase, due diligence is all-important. You must comb through the fine print of your paperwork and obtain professional advice, not only to cover you legally but financially as well. A house survey will tell you whether your specific home will be a solid investment, assessing the home values in your area and projecting future rises and falls in the market. If your dream home is adjoined to another property or needs physical improvements of property lines, a survey will inform your decisions.

Applying to Purchase
Right to Buy applications are relatively simple. You'll need to fill out an RTB1 form, which includes basic details about your property and identity. The online system will assess your tenancy and ascertain whether you qualify for the Right to Buy. Since previous tenancies are included in the application, you'll need to do a little homework before you proceed, bearing in mind that you'll need to declare any past bankruptcies and creditors.

Unexpected Expenses
Council tenants receive a discount off the full market value of their property, but there are extra expenses that need to be considered. Mortgage repayments come with interest, which must be bolstered with building insurance. Leaseholder charges may apply, as well, and you'll need to pay any solicitors and valuers' fees that accrue during the sales process. It's advisable to get an idea of the values of other properties in your area because, even with a substantial discount, council homes might not come with the best terms available.

Your Discount
Discounts vary depending on the value of the property you're buying and the length of your tenancy. If you've lived in your home for three to five years, your discount will be between 35% and 70% — a significant windfall, but if you've lived in a council flat for the same number of years, your discount will be between 50% and 70%.

The generous discounts wrapped up in the Right to Buy offer a resounding opportunity to shift onto steadier financial terrain. Homeownership provides a level of stability that few other assets can rival, giving you substantial power over the financial opportunities in your future. All you need to do is reach out and take them.