*Advertisement Feature
Anyone else totally on the countdown to the summer holidays now? Just over a week to go! But, it means I am also on the hunt for activities so that we don't all go mad and to keep my children entertained on some of the quieter days when we're not going out.
We were recently sent two packs from My Little World Craft who sell creative craft packs for children, which all you need to complete are a pair of scissors and some colouring pencils.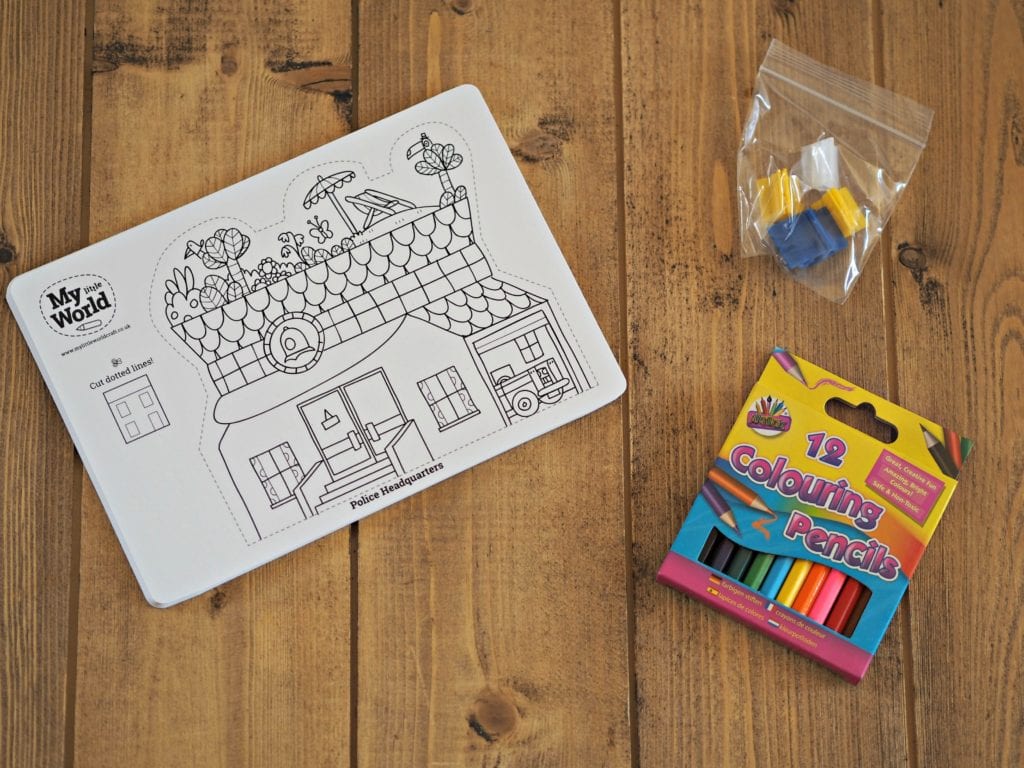 There are 6 different packs to choose from: Village High Street, Emergency Services, Space Station Foxtrot, Christmas Time, Airport and Fairy Village. For the purpose of this review we were sent the High Street Village and Emergency services packs.
Each pack contains a large selection of items for your child to colour in. The idea is that you can create a whole town, village or emergency services station. For example the Village High Street contains a post office, a green grocer's, a bakery, a shoe shop, a coffee shop, police station – as well as things you would expect to find in the village like a post box, zebra crossing and flowers. Also lots of different people and animals that work or live in the different buildings. Each set also comes with its own little box of colouring pencils.
Your child colours in all of the different buildings and sets that comes with their chosen craft kit, then following the instructions you cut them out. The items either have ways they can be folded or they also come with little plastic holders so that you make them stand up.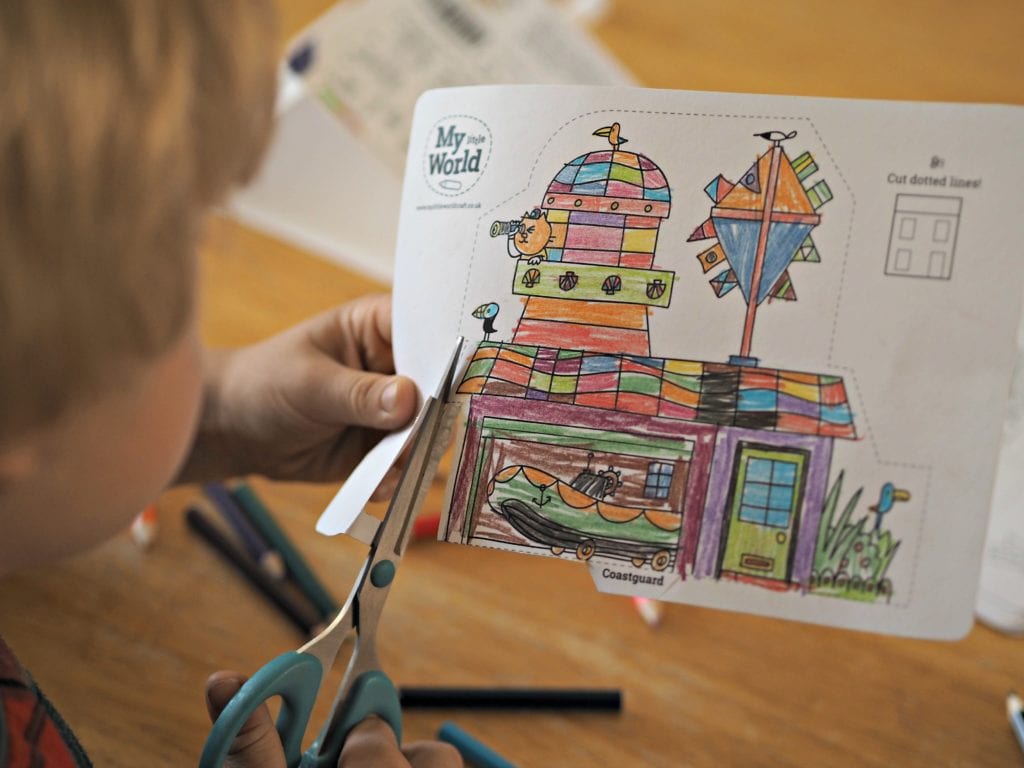 The craft kits are a really fun way to inspire your children's imaginations, they are creating their very own little town or world. Colouring and envisaging how it will look, to cutting it out and watching it come to life.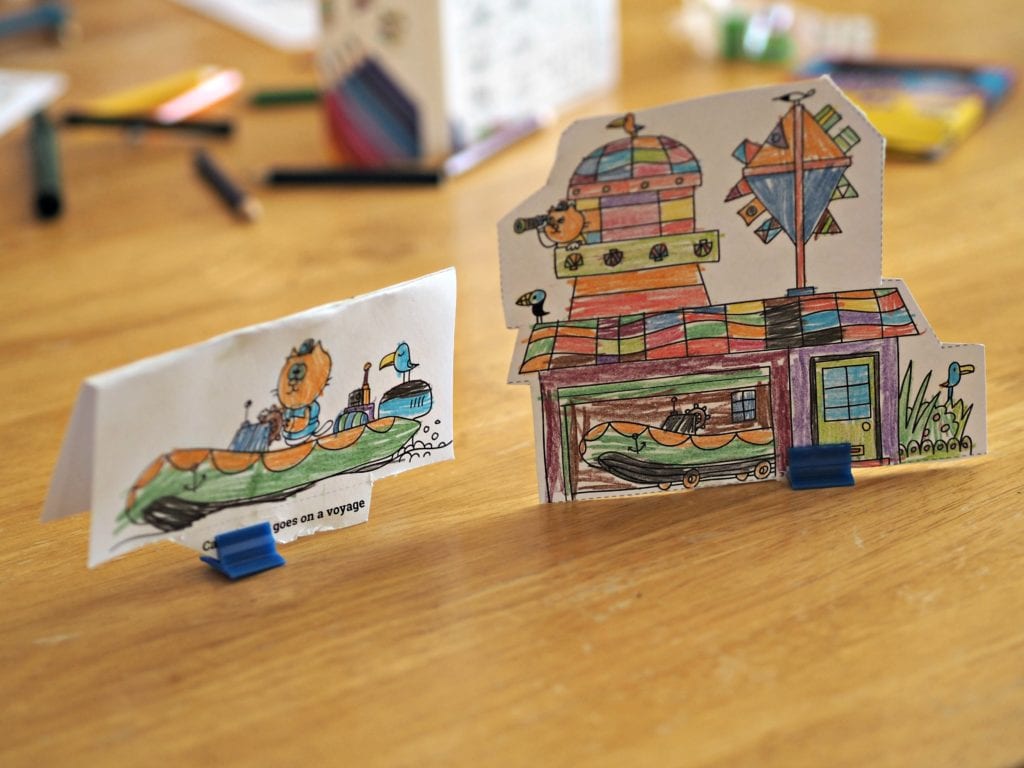 Once they have coloured in and created their little worlds they can then set about playing with them. These kits have actually kept my children entertained for hours. There are quote a lot of things to colour and cut out and we ended up doing it over a series of days. After colouring of course they had their own 'little worlds' that they can play with and also combine using both of their creations.
They are aimed at children aged 5-8 my older two children completed them, Logan – 7 and Aria – 5. While they both enjoyed colouring their sets in, I would say that it definitely appealed to Aria more who got really into the project. But these are definitely a great summer holiday activity to keep in for rainy or quiet days.
You can purchase the My Little World Craft Kits online for £4.99.
25% off All Orders
If you would like to purchase some World Craft Kits to help entertain your children over the summer holidays I have a 25% discount code for you! Simply use the word 'laura' at the checkout to claim your discount.