*AD – please note I was gifted the products featured for the purpose of this review and compensated for my time, however, all opinions are my own*
When it comes to babies I think it can often be hard to know what to get them as a gift. From the practical, to the luxury there are so many items to choose from. I also think it's nice to buy a gift that someone would not necessarily buy for themselves. Either because they would not have thought of it, or because the item might not be in their current budget.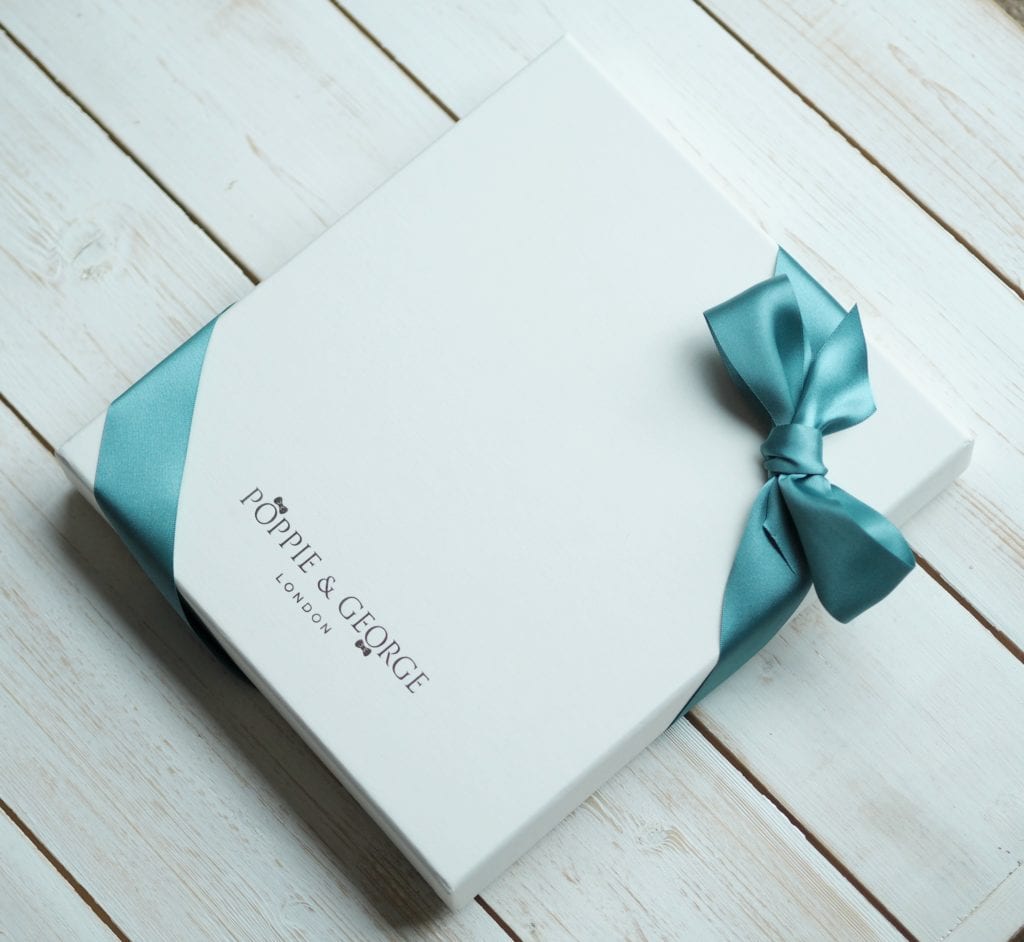 I also love the idea of heirlooms, items that can be passed on to the next generation. All of my children have slept with the beautiful shawl my Grandma knitted for me when I was a baby. They have slept in a crib my sister's father-in-law hand made for her children which she has shared with me. My children have some beautiful blankets knitted for them by their Nana that I will be carefully wrapping up and storing for them to pass on to their children, hopefully in the future. I love the idea that maybe one day my grandchildren will sleep in them too.
This is where I think Poppie and George is such a lovely concept. Founded by Addea is it is a British brand founded by a mother while she was on maternity leave. Breaking away from our throw away society, she wanted to created beautiful, well made items, that can be given to babies and passed on to future generations.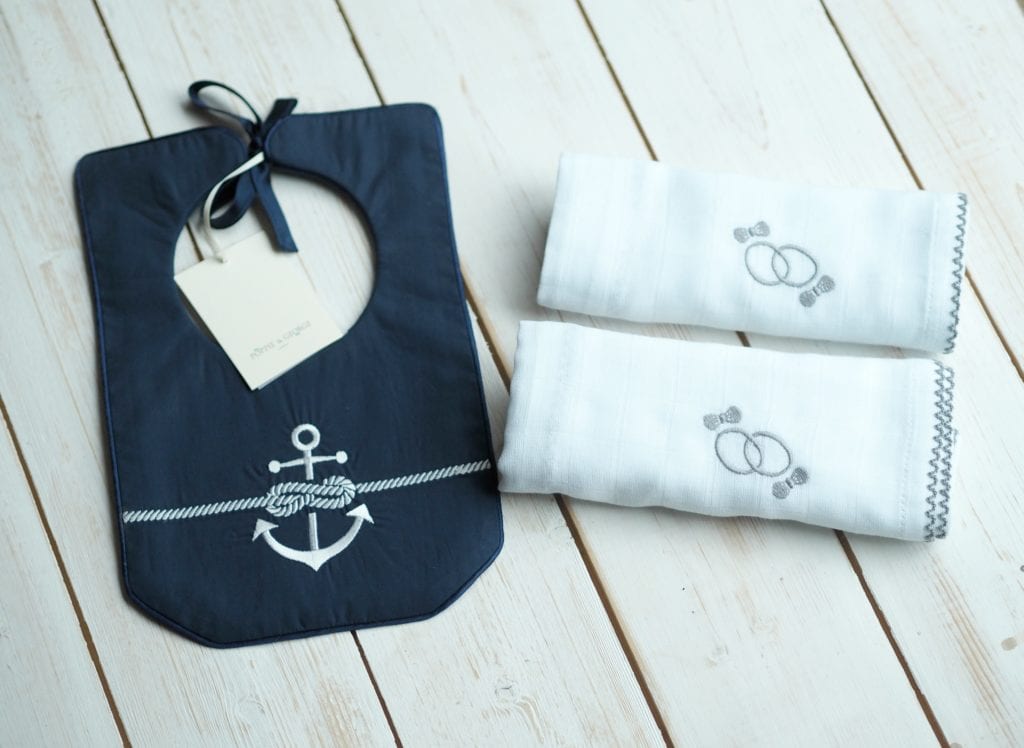 With the recent royal babies and the backlash against disposable fashion, I think we're starting to see a growth in popularity of more traditional items for babies and certainly better quality reusable pieces.
For the purpose of this review, we were sent the Navy pram bib gift set, with a nautical themed dribble bib and two muslins included in the box. The items came absolutely beautifully gift wrapped in tissue paper, a box and ribbon. They really would make a very special gift for a new baby.
The dribble bib itself is lovely, used to buying cheap as chip ones from the supermarket that often soak through and then need to be replaced, the design of this bib is fab. It is made up of two layers, to make it more absorbent, which means that it lasts all day, even for rather dribbly, teething babies. The muslins, as you would expect are super, super soft.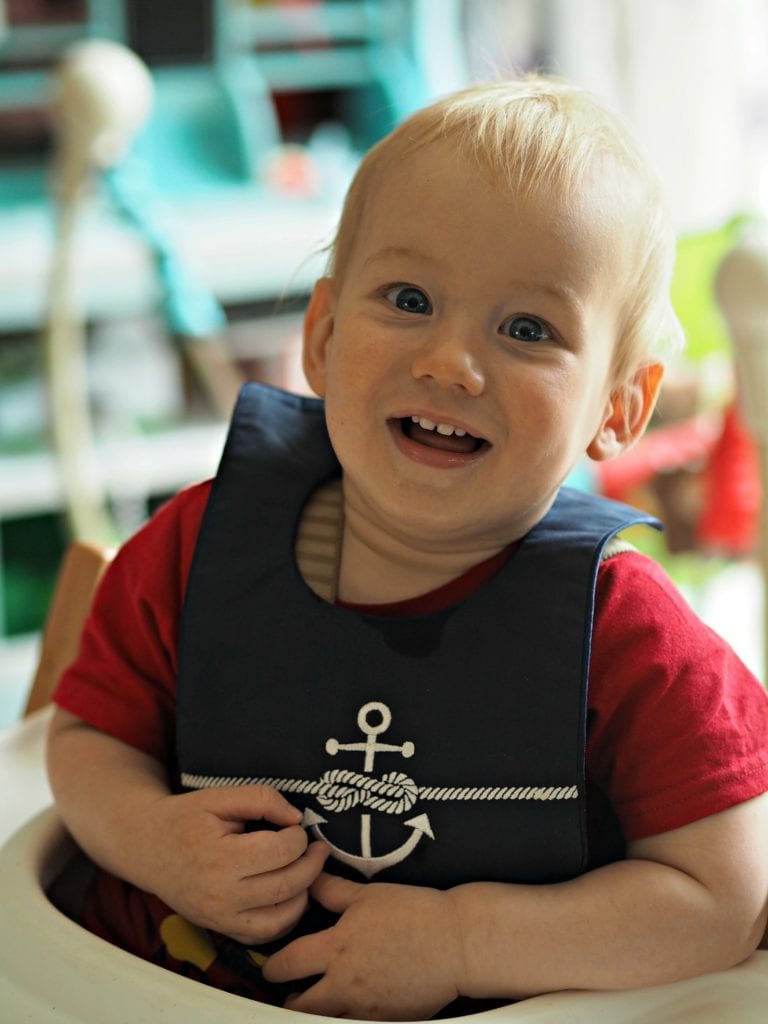 If you are looking for a traditional, luxury gift for a baby then head over to Poppie and George. They are exceptionally well made and good quality. They would make a fab christening gift too, in fact, if you are having your child christened soon they also have a special collection of christening gifts too. They are the sort of items I could very much see hanging in the young royal wardrobes.