Dearest Bodhi,
Happy birthday!
Here we are, your very first birthday already. I always knew it would come around quickly – they did for your brother and sister. The first year is always such a whirlwind of learning and adapting for all of us and what a year it has been. As I have for you Logan and Aria, I am writing a letter to you on your birthday, the very first letter, a tradition that I hope to continue every year.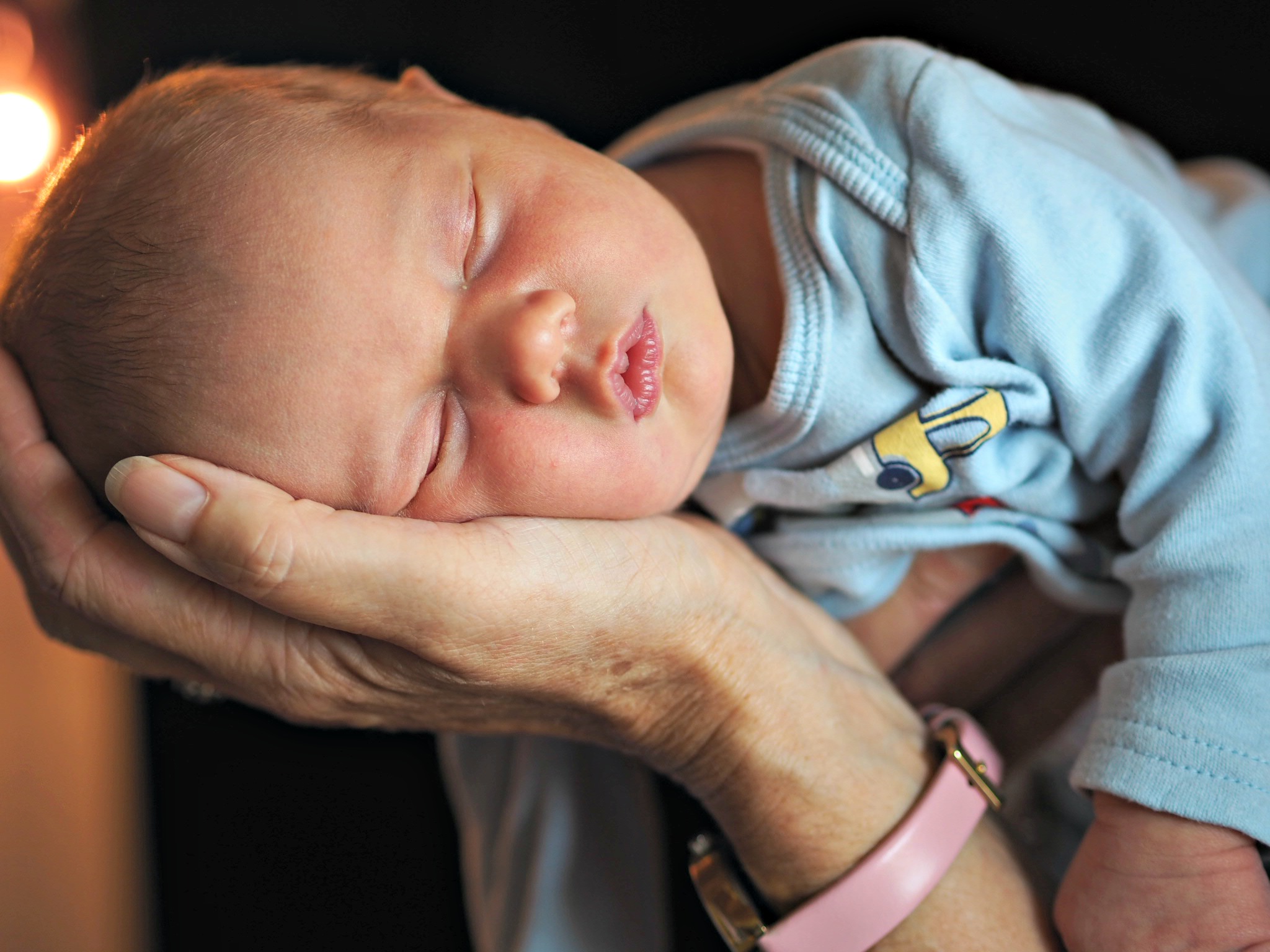 You are our last baby, the final piece in the puzzle of our family and have brought joy to all of us. I wasn't sure how your brother and sister would react to your arrival, but they have loved you from the very first moment they saw you. While they have started to get a little frustrated now when you mess up their toys, they are always running to help you, singing to you and in general are very sweet with you.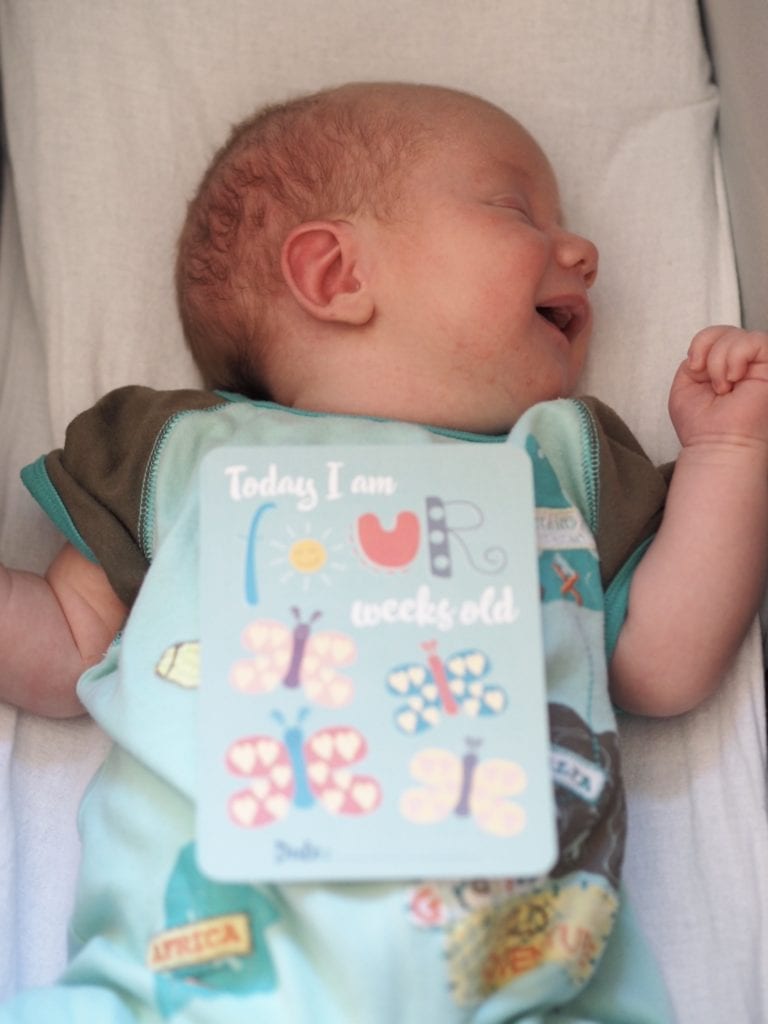 You're the only child I have managed to write monthly updates and take monthly photos for and it's so nice to have it to look back on and see how you have developed. In this last month your crawling has gone from strength to strength, you are so fast! You are also confidently cruising along the furniture, this week for the very first time you stood unassisted just for a very short minute. I did wonder at one point if you might walk by one, but you're not quite there yet. But I don't think it will be too much longer.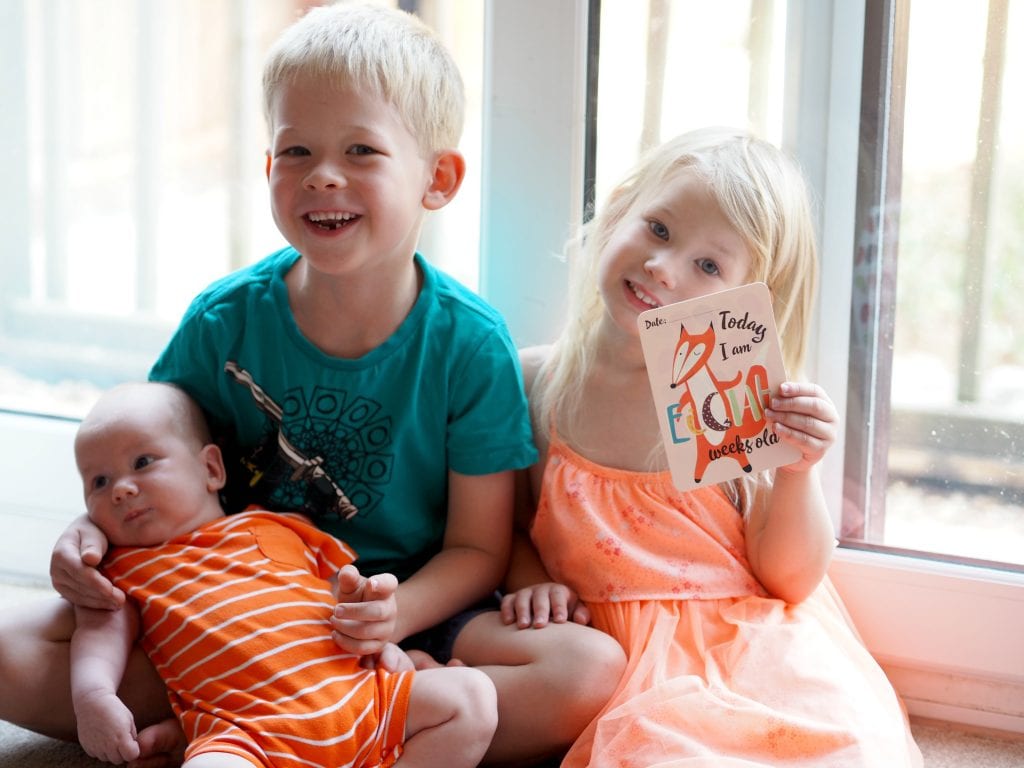 You currently have 6 teeth, and you are still breastfeeding morning and night. Which makes you the longest child I have breastfed. I'm not sure when we're going to give up yet as you often wake up quite early for a feed, at the moment it's easier to breastfeed than have to get up at the time and make a bottle for you.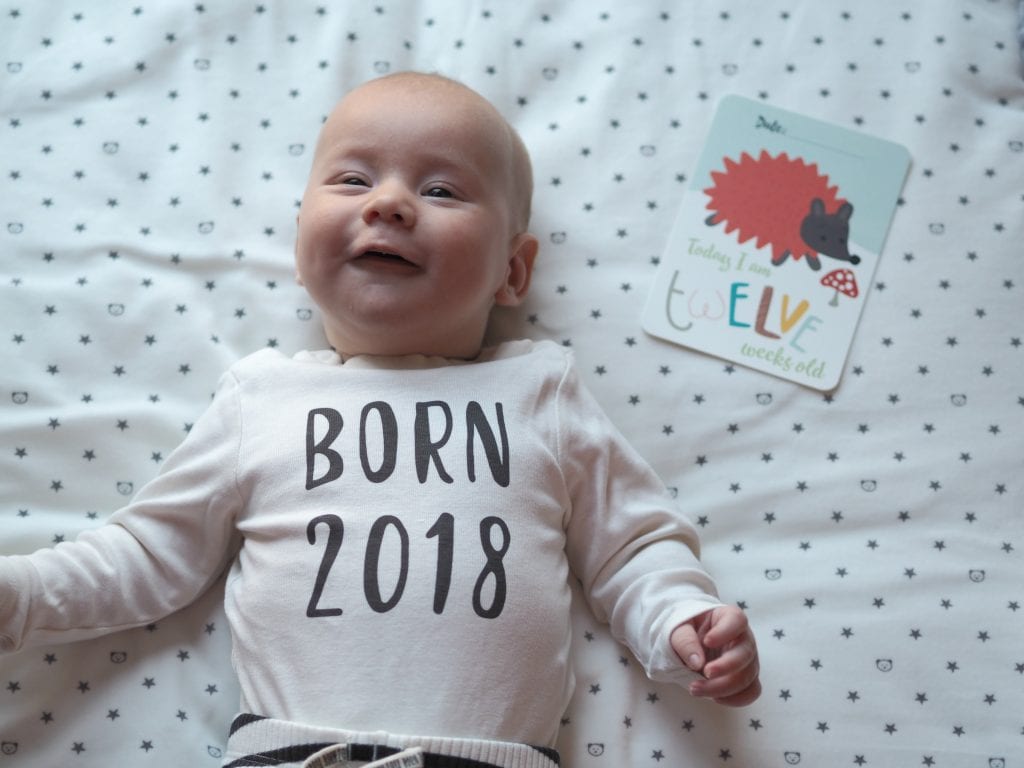 Your favourite things to eat at the moment are pasta, fruit – satsumas, blueberries and bananas and because mummy seems to have got a bit more relaxed with you and you got 3 eggs for Easter, chocolate. You're very lucky as I didn't let Logan have chocolate until he was 2!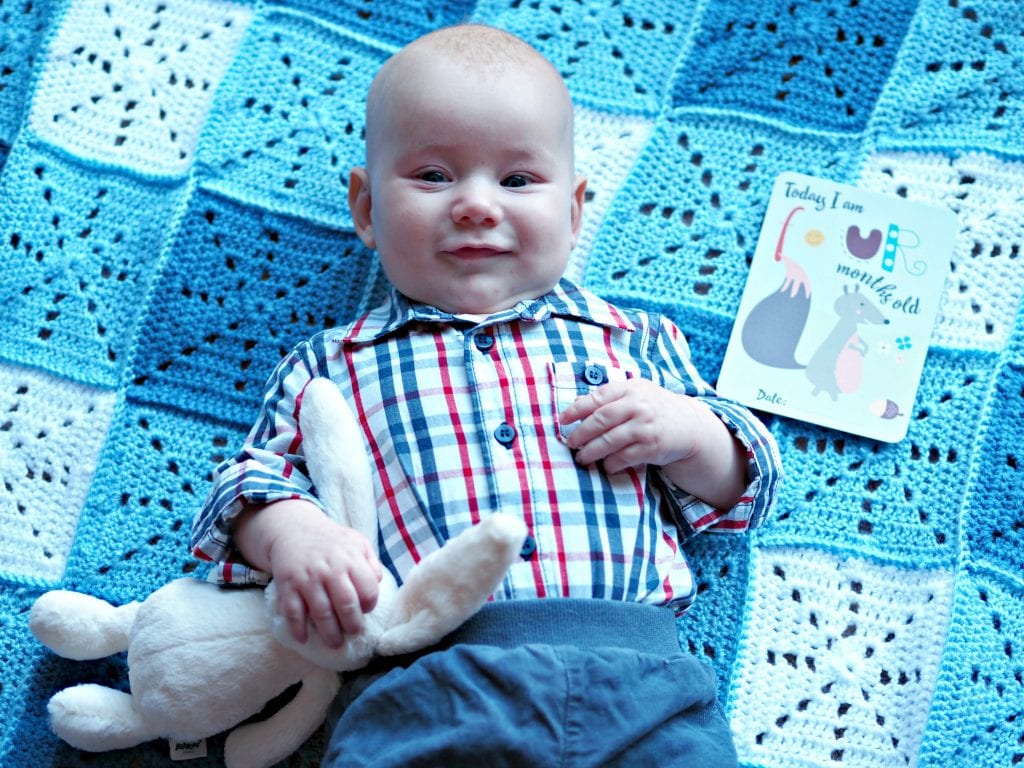 I think that this month our Dad and I are going to bite the bullet and move you to your own room. We've quite like having you in your room and seeing you all curled up next to us, but I am becoming very aware as our room is very light with sky-light windows and also we often need to go to the bathroom in the night that we are starting to wake you up. I know I will be really sad when we finally do it though.
Words you can say so far are Dad, Logan, hello and hi-ya, Ma, ba ba (banana) pretty sure you can say 'don't do that' and Florence too. But I'm not sure if I am imagining things, as that seems quite advanced!
At the moment you have a short nap in the mornings after the school run, a big nap after lunch and then to bed about 7/7.30. Then you have a bottle with your Dad at about 10/11pm, and then sleep through to anything between 5 and 7am. Although we think we're going to try and get you to drop the bottle in this next month or so.
You love going to baby sensory classes, and I think that after the summer we will move you to an older class like Jo Jingles. You always want to be with your older brother and sister and take part in their games and I think that you will be happy once you can walk along with them. Your favourite to cuddle is too soothers we went sent to review from Tickla Tots.
In half term we took you on your first ever trip to Legoland – one of our favourite places. We also went to Carters Steam fair at the beginning of the month which means you have now gone on your first ever rides.
You love the bath and to splash and makes lots of mess in the bath. Giggling away and try to climb to get to the taps and all sorts of things you shouldn't. Actually, climbing to get to all sorts of things you shouldn't is probably your favourite past time! If leave anything too close to the edge, you seem to have a reach equivalent to Mr. Stretch and reach things I'd never thought were possible. As well as opening drawers, try to get into the toilet and getting up the stairs in a flash if one of us have forgotten to close the gate. I've had to buy a guard for the fireplace this month, after you climbed up on it and started to eat the coal.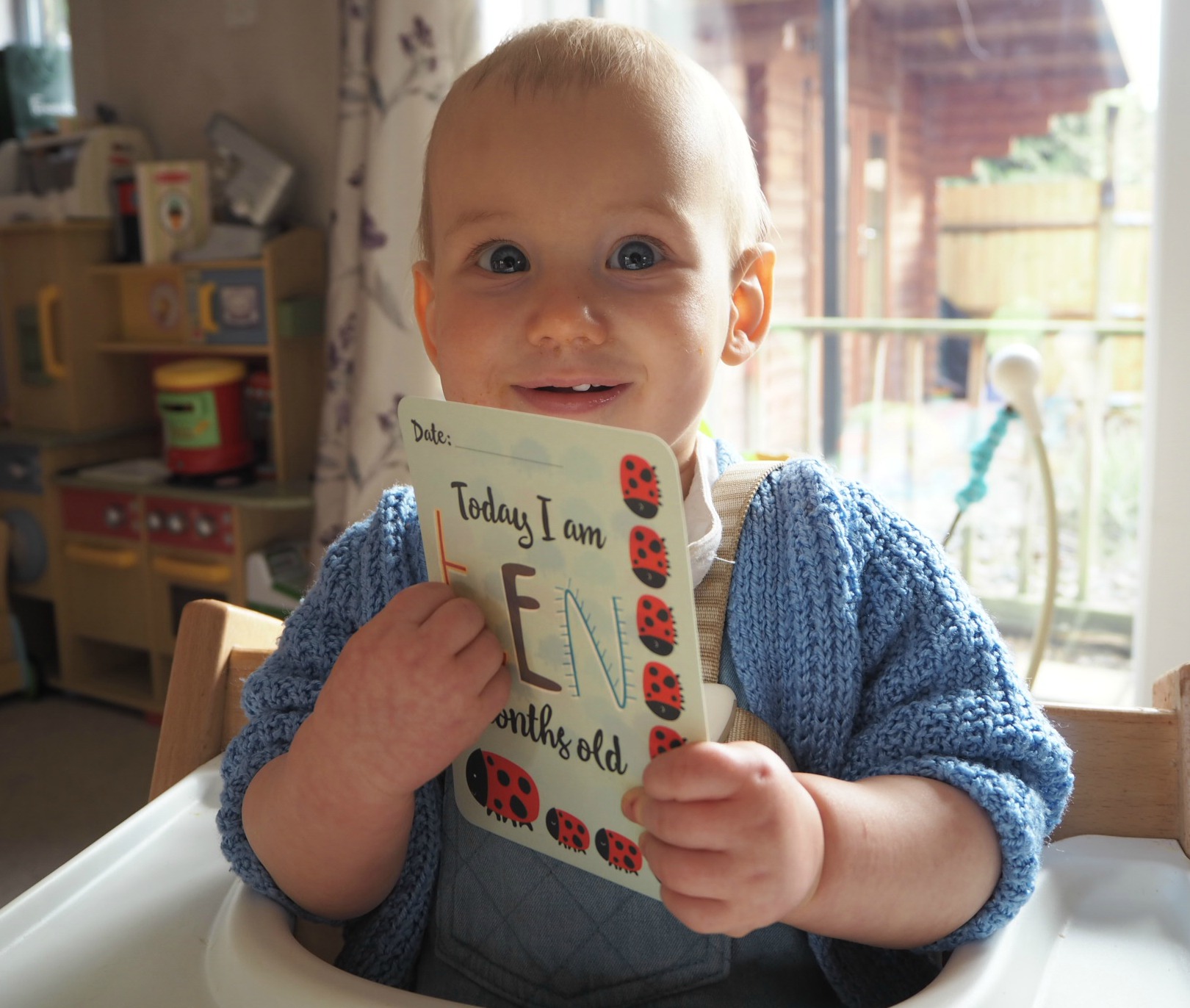 You are so determined and while it might give me and your Daddy a few grey hairs , I know it means you will go far in life. I will say 'no' to you and you will look back at me, sometimes smile and then carry on regardless. Wires, remote controls and getting to any guitar available are your most determined mission. Also if any of mummy's clothes are drying on the radiator rack next to your cot, you like to pull them off and cuddle them in bed with you.
I was quite poorly after you were born, and at times I feel a sadness that a few of the early weeks with you are a bit of a blur. But you always such a smiley and happy baby, even when we had to go back into hospital. I didn't expect to fall pregnant with you, despite wanting a third baby, it just didn't seem to be happening after two years, so I just decided it wasn't going to happen. Then, much to our surprise, 5 weeks after moving house you decided to enter into our lives. What an awesome surprise that was.
Happy birthday Bodhi. I can't wait to see what the next year holds for you as you continue to get bigger and braver and stronger. Thank you for making our family complete. You have the best giggle in the world and the cheekiest smile. We all love you so much.
Love Mummy xxxx