*AD – This bag was gifted for the purpose of this review, however, all opinions are my own*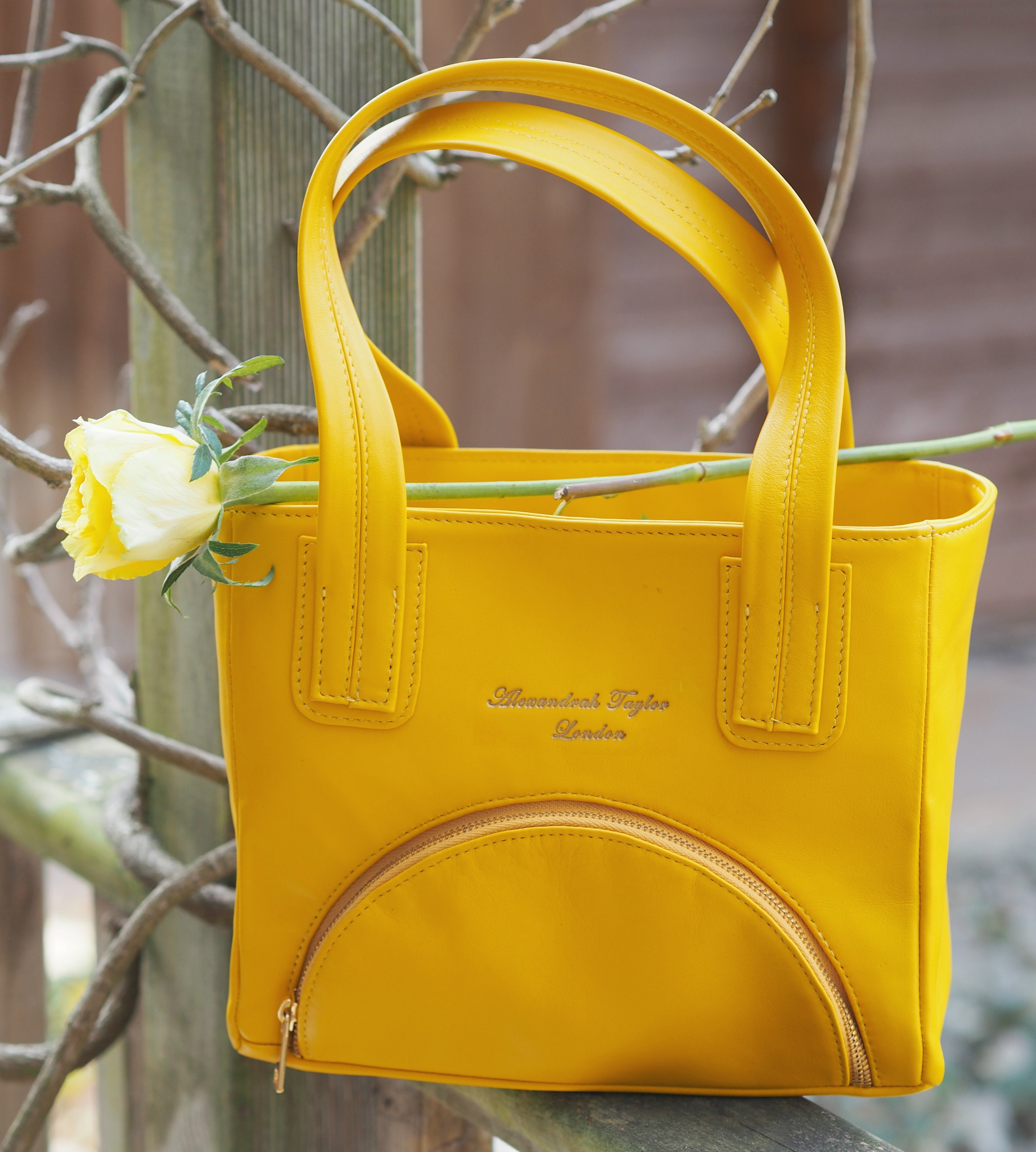 AT of London Handbag Review
Many of you will know just how much I love handbags. The more unusual and beautiful, the better. So this past couple of weeks I have been introduced to a new brand of bags – AT of London – the creative project of former nurse and Mum of two, entrepreneur Alexandra Taylor.
She has designed a collection of premium handbags, with an added twist. Let me ask you, what is the most frustrating thing about handbags? I think a lot of us will say losing things in them. Sometimes they feel like a bottomless pit and the one thing you want to get your hands on has disappeared. No matter how small your bag is, when it comes to finding your door keys it might as well be as cavernous as Mary Poppins' magical tapestry one.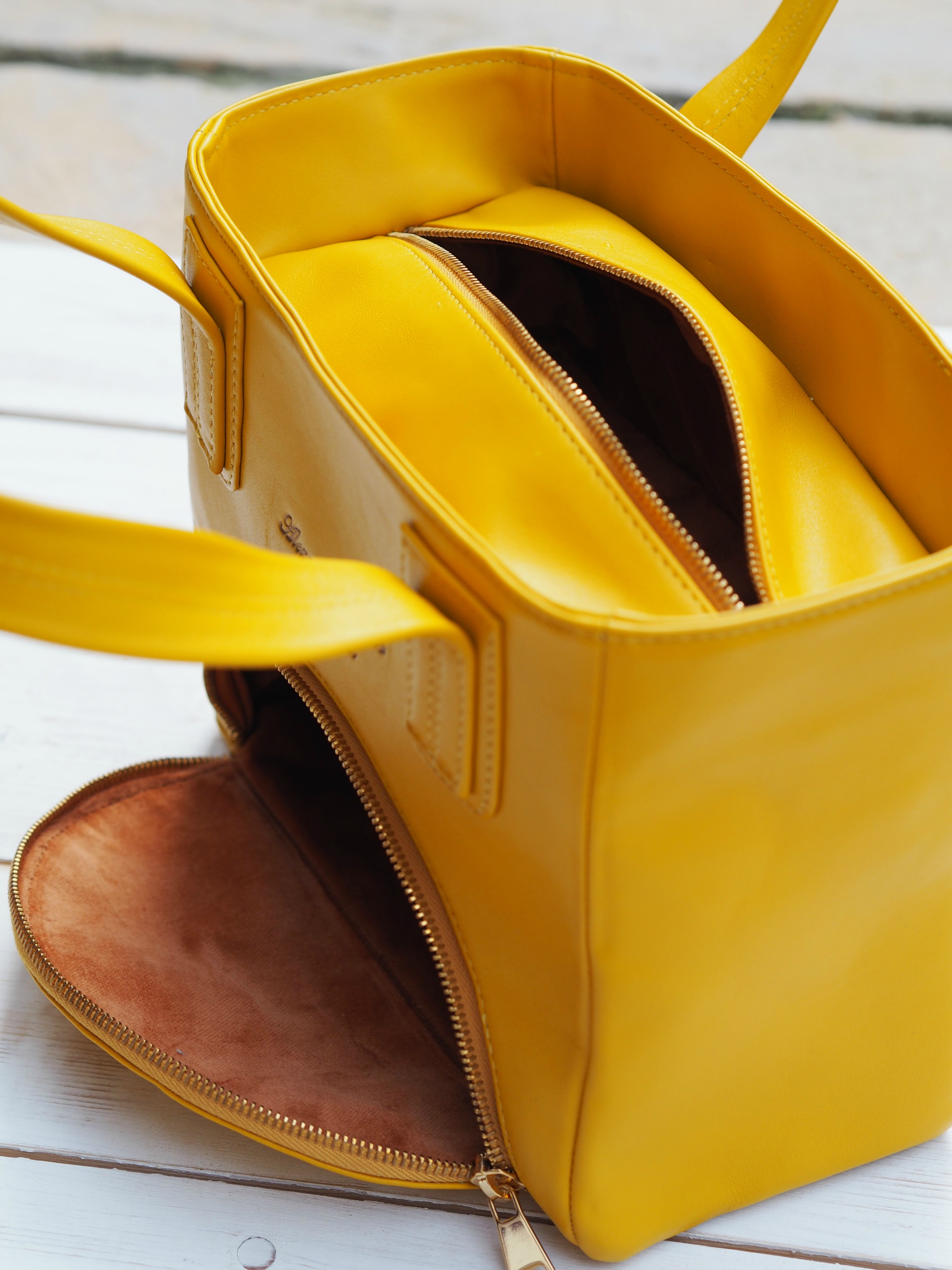 So AT London Bags are multi-compartmented to prevent just this. The bag is made up of two compartments, a small compartment at the top to store the small essentials you don't want to loose. Your keys, your phone, your lip balm. You know, the things that just seem to disappear whenever you need them.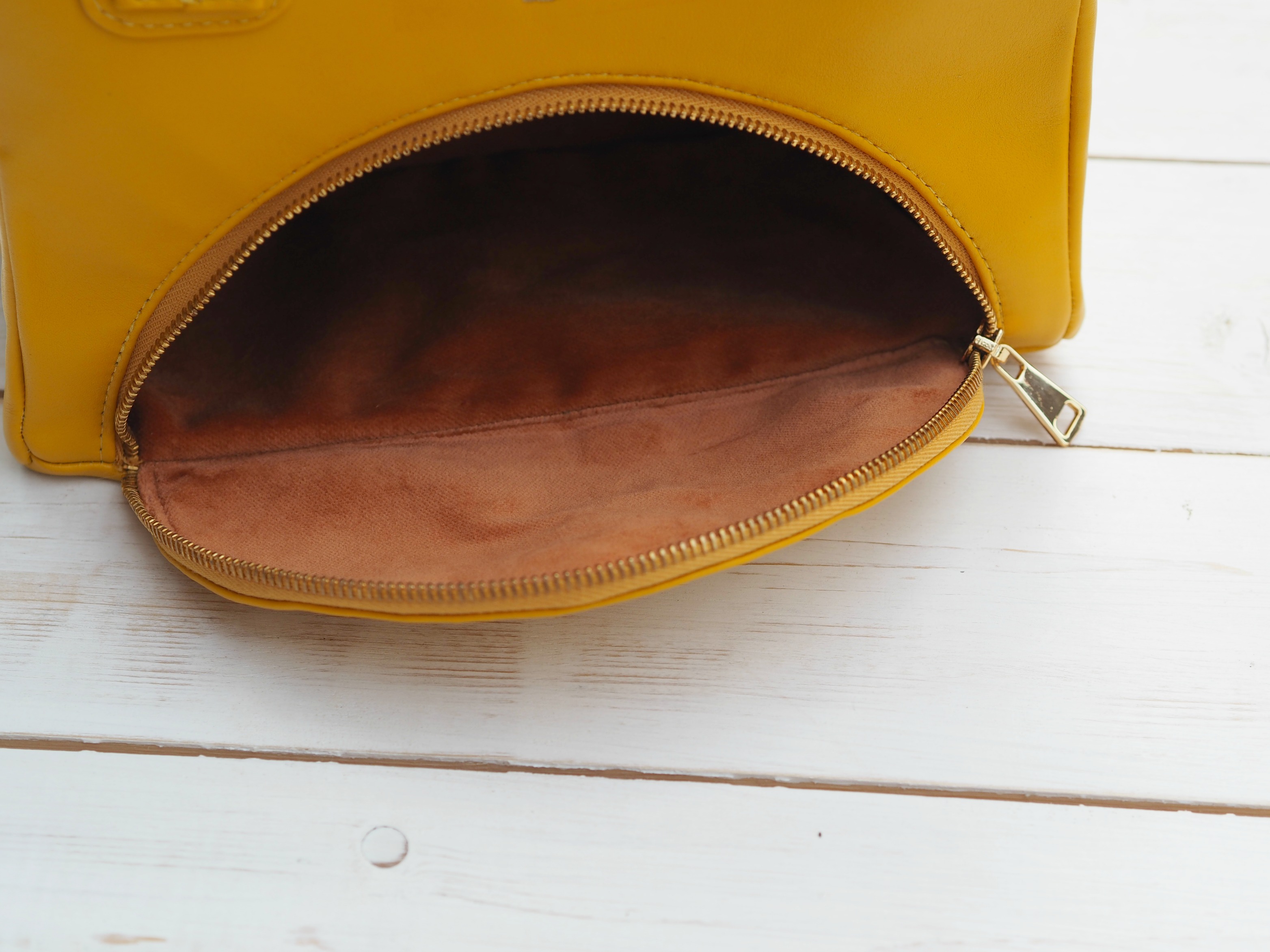 The the bottom section is there for you to store, well, everything else. Your purse, your tissues, half opened packet of sweets and if you're like me probably a book too. Making your handbag organisation so much easier.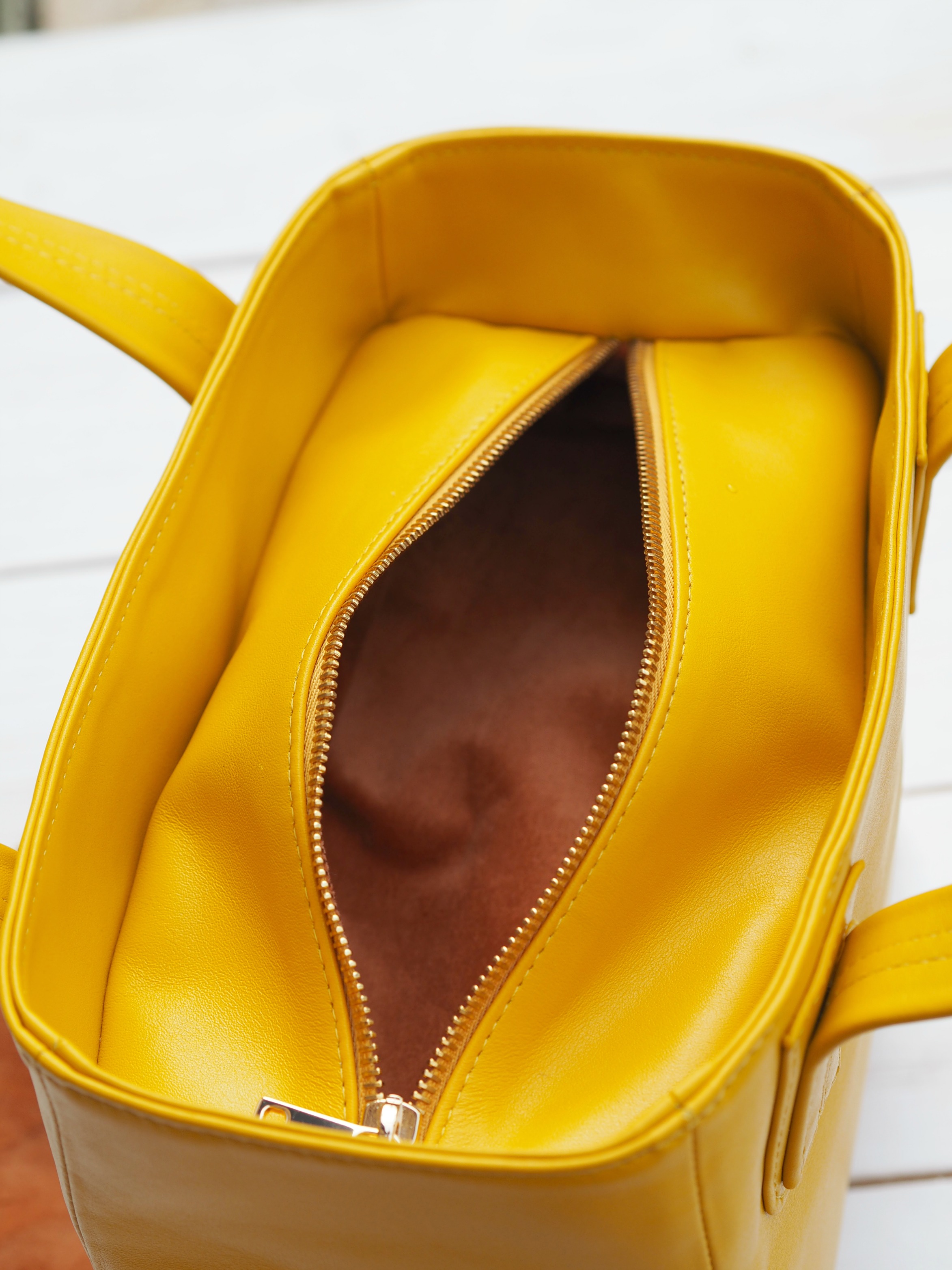 The handbag itself is made from soft Italian leather, and is available in three core colours – this fun and bright yellow, red or brown. The inside is lined with a really soft and beautiful velvet which makes it feel very luxurious.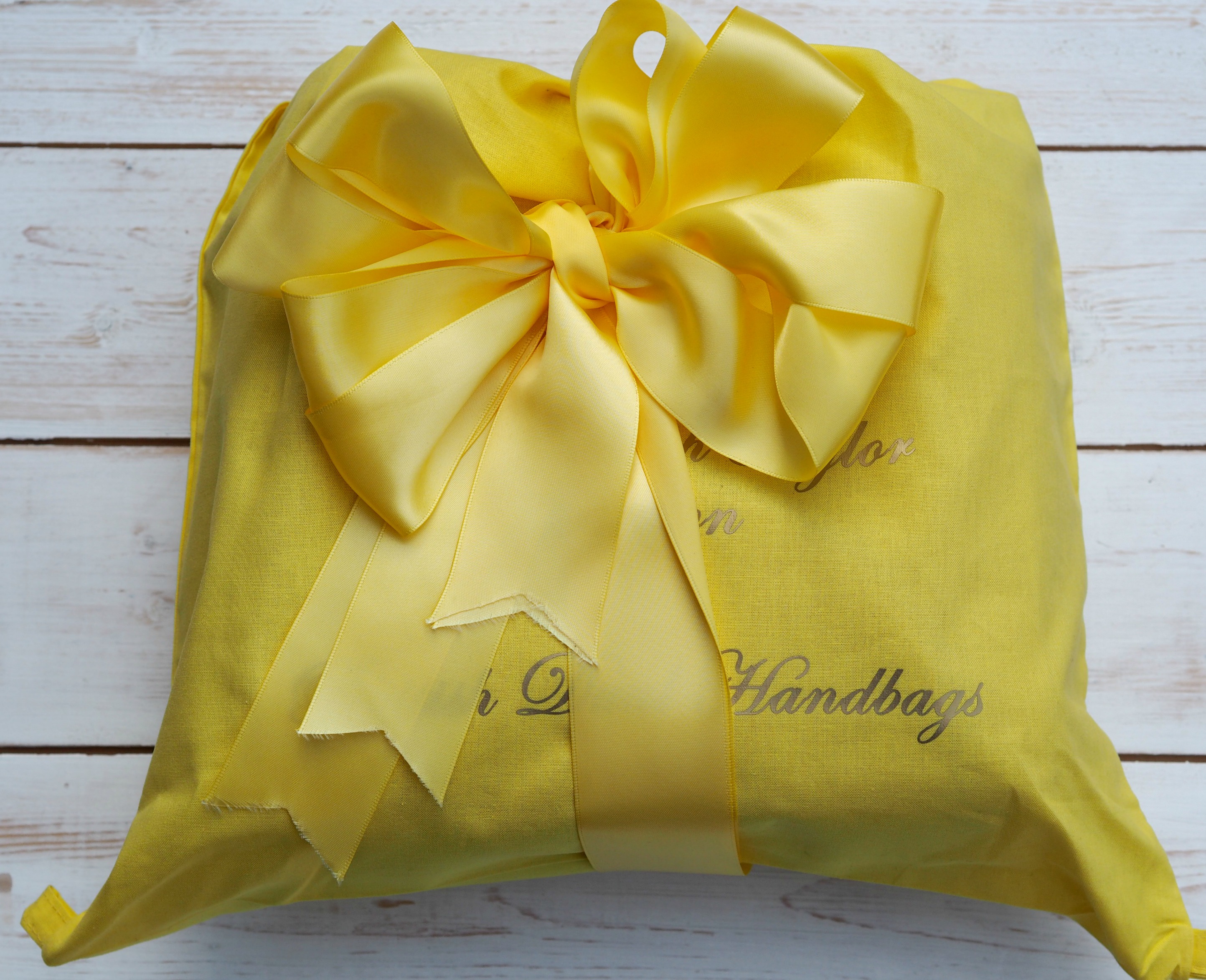 I have to take a moment to talk about the amazing packaging it arrives in. It's absolutely stunning. Like most expensive handbags, it comes in a cotton bag for storage, but the AT London Bag comes with this absolutely gorgeous bow and ribbon. Which kind of makes you gasp a bit when you open the box as it looks so special.
I really like the concept of the AT London bag, and actually would love to have a bag with even more compartments to keep you really organised. I do love things that make me more organised (it's a bit of a thing for me! cupboard organisers, shoe organisers, stationery organisers I like to collect them). The leather is beautiful and the bag well made and the packaging amazing. I think personally I would like it with a shoulder strap, but that is just more convenient for me as a Mum to be able to go hands free. The straps are long enough that you can carry it on your shoulder. I would also like it just a little bit bigger. But it's a really lovey bag and a rather clever idea. It's also amazing to support mum entrepreneurs too in my opinion.