Welcome to a weekly feature on my blog – Ben's Zone. Written by husband… Ben. A foodie, coffee obsessed, ex-smoking, ex-drinking and Ridgeback loving Dad. Who is also seriously into his fitness.  You can find him on the blog (most) Sundays. Enjoy 🙂
---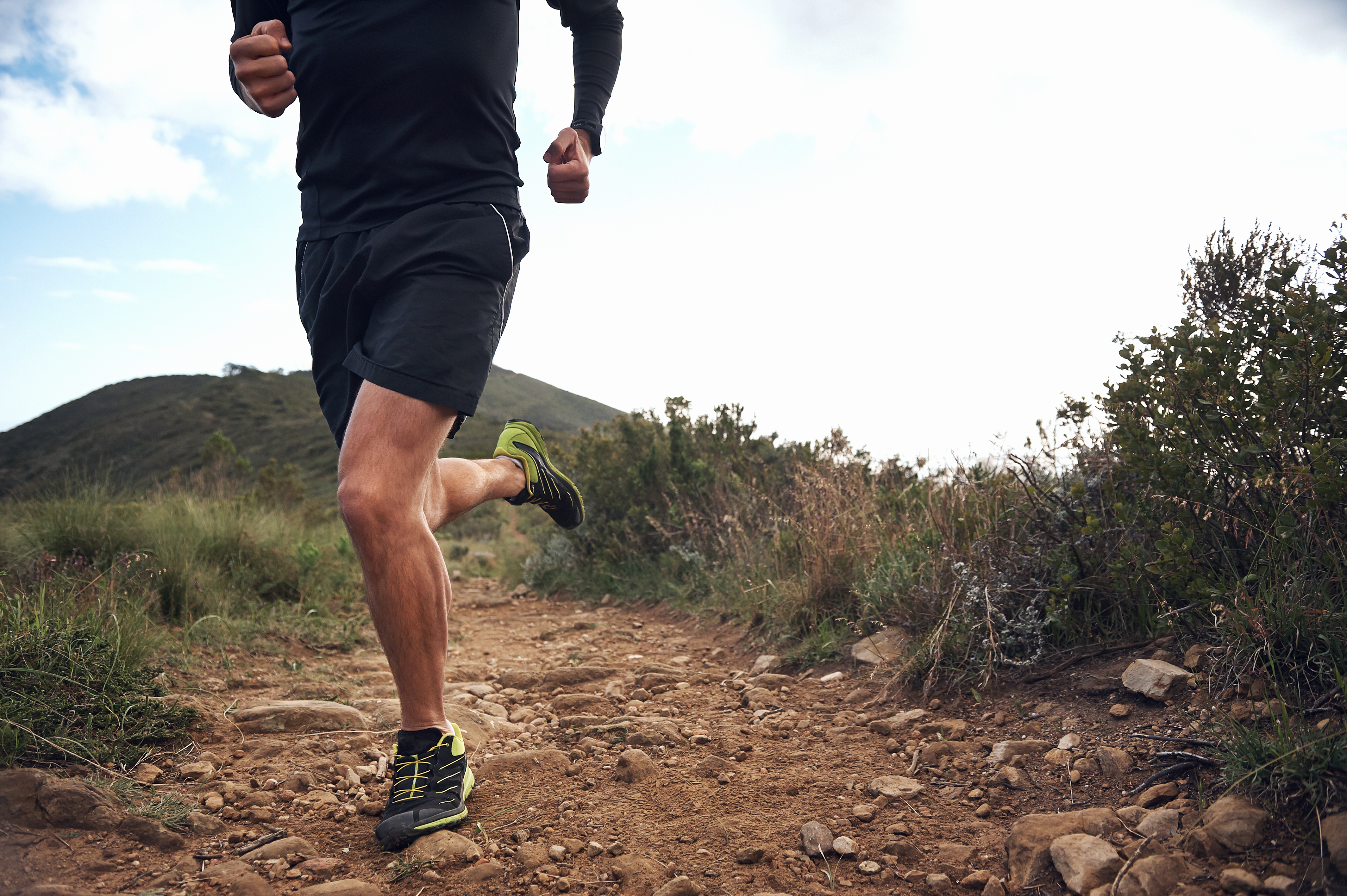 Getting Started as a Trail Runner
Any reader of this bit of the blog will know that I'm a keen trail runner. It's not an accident that I live next to a forest, I'm very lucky in that respect but it was a big factor when we moved to our current house. I've done various articles on winter running essentials and the like but I don't think I have ever covered the very basics, as I see them, of getting started, so here goes.
1. Find Some Trails
You'll meet a lot of people who used to run but then took a knee injury and had to stop. Most likely it's because they ran on the road. No matter what shoes you wear or how light footed you are, the load going through your knees when you run is immense. If you throw in a rigid, unyielding surface, it's asking for trouble. I'm not a physio, this is pure opinion, but I'm obsessive about protecting knees. If you can only run once a week because you have to drive to a park-run, so be it, better than pounding pavement.
2. Go Easy
It is very easy to overtrain when starting out. Running is a super buzz and you might well find the adrenalin takes over. Think about building distance very slowly and perhaps alternating days between runs. If you run too hard, too quickly you'll encounter the famous 'runner's knee' which is not only painful but also very worrying. It's usually down to a big muscle at the side of your leg called the iliotibial band getting irritated, but the thing to remember is it's easy to avoid. Build distance, speed and training frequency slowly. Use a phone based tracker such as Strava or Runkeeper to measure your distance so you don't go too far.
3. It's Ok to Walk
That's it really, it's totally ok to walk for a bit. Ultra runners walk sometimes, particularly up hills. It's about getting out and having a good time, not punishing ourselves. If the strain is building, walk until you feel a bit better.
4. Get Some Trail Shoes if you Can
If you're able to, it's worth getting some trail shoes. You don't need to spend a bomb. The More Mile Cheviots (affiliate link) are great now they're broken in and they can be had for less than £20 in the sales. Any trainers will do but a nice pair of trail shoes will help a lot with grip on muddy ground.
5. Leave the Music Alone to Start With
I do enjoy running with music on, but I do also find it makes me run faster. So my advice to a runner starting out is to leave the music off. It's easier then to control your pace and avoid over training and damaging your knees.
Hopefully these tips will help out people starting to do trail running. I do really believe that taking it easier to start with will allow you to build up habits that you can continue into the longer term. We can all go out and smash it for a single day but that won't really help too much with fitness if you then spend a couple of weeks recovering and avoiding doing it again. Start small, build up slowly and, most of all, enjoy the environment you're in. Road running people seem to be about zoning out, trail running is about being 100% connected and in the moment. Listen for the sounds of the park or forest, learn to enjoy being part of that, there are few things more awe inspiring that the beauty of a sunrise on a summer morning. Most of all though, take it easy.