*AD – Items featured in this post were gifted for review, however, all opinions are my own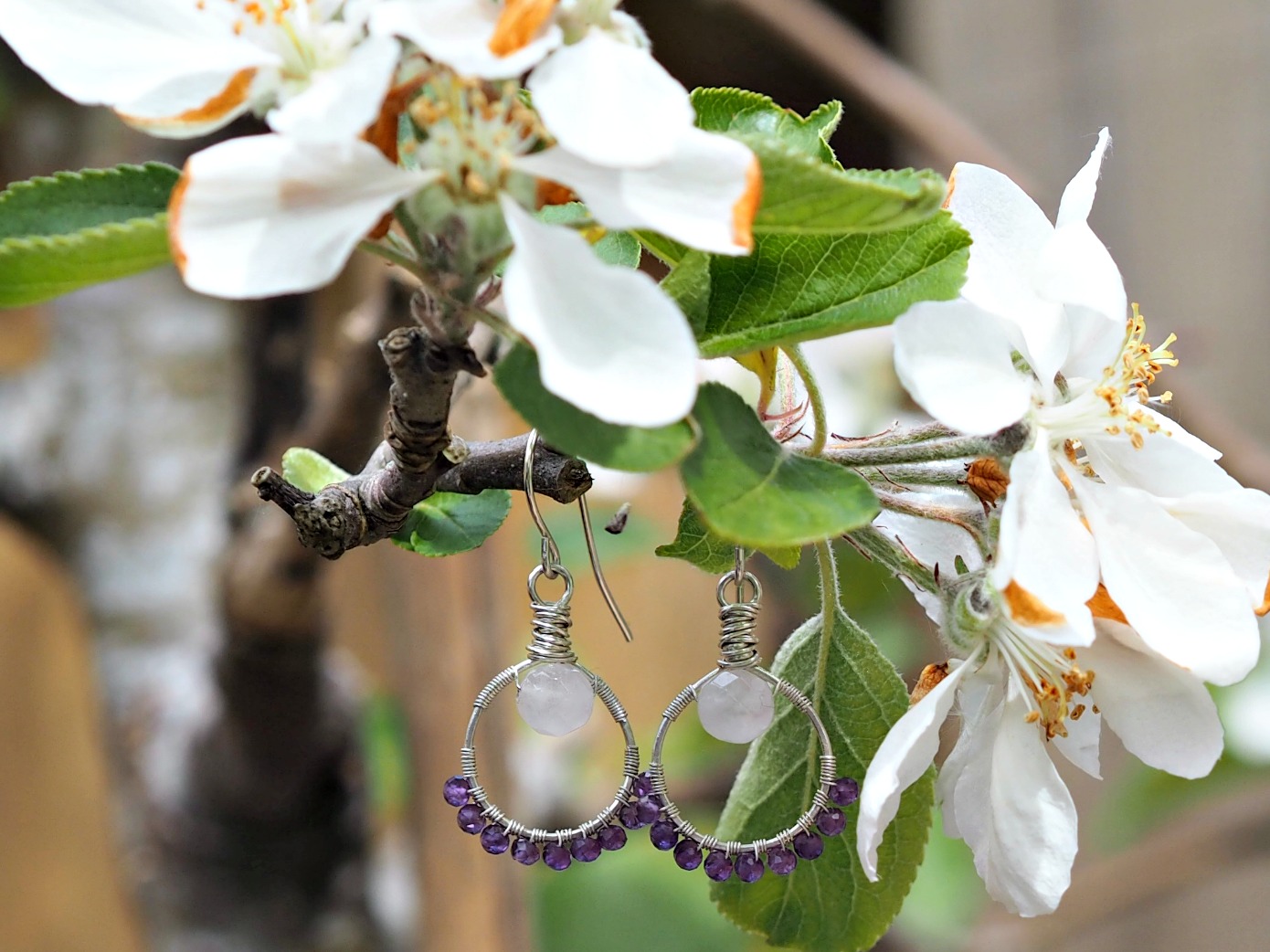 Carolyn Anne Jewellery Review
As a self-confessed 'lover of lovely things' I adore jewellery. But I particularly like finding unusual or different pieces that you may not find elsewhere. If you're the same, then Etsy is amazing for this and a home to lots of gorgeous small businesses and beautiful items.
One of these sellers is Carolyn Anne Jewellery who makes handmade designs from wire and and gemstone beads. Although I think that description doesn't really do any justice to her creations; which are so very pretty. Carolyn started jewellery making in June 2018 and launched her Etsy store in August 2018.
I've actually known Carolyn for quite a long time, before this blog became what it is, I used to be a book blogger. Carolyn and I share a passion for books and reading and for quite a few years used to review together for her Book Blog – Book Chick City – which has since been retired. But it's so lovely to have watched Carolyn's jewellery business flourish and I was honoured when she asked me if I could review some items for her. If you're not in the mood to buy just yet, do go and follow her Instagram page as it's so pretty.
14k Gold Heart Pendant with Turquoise Beads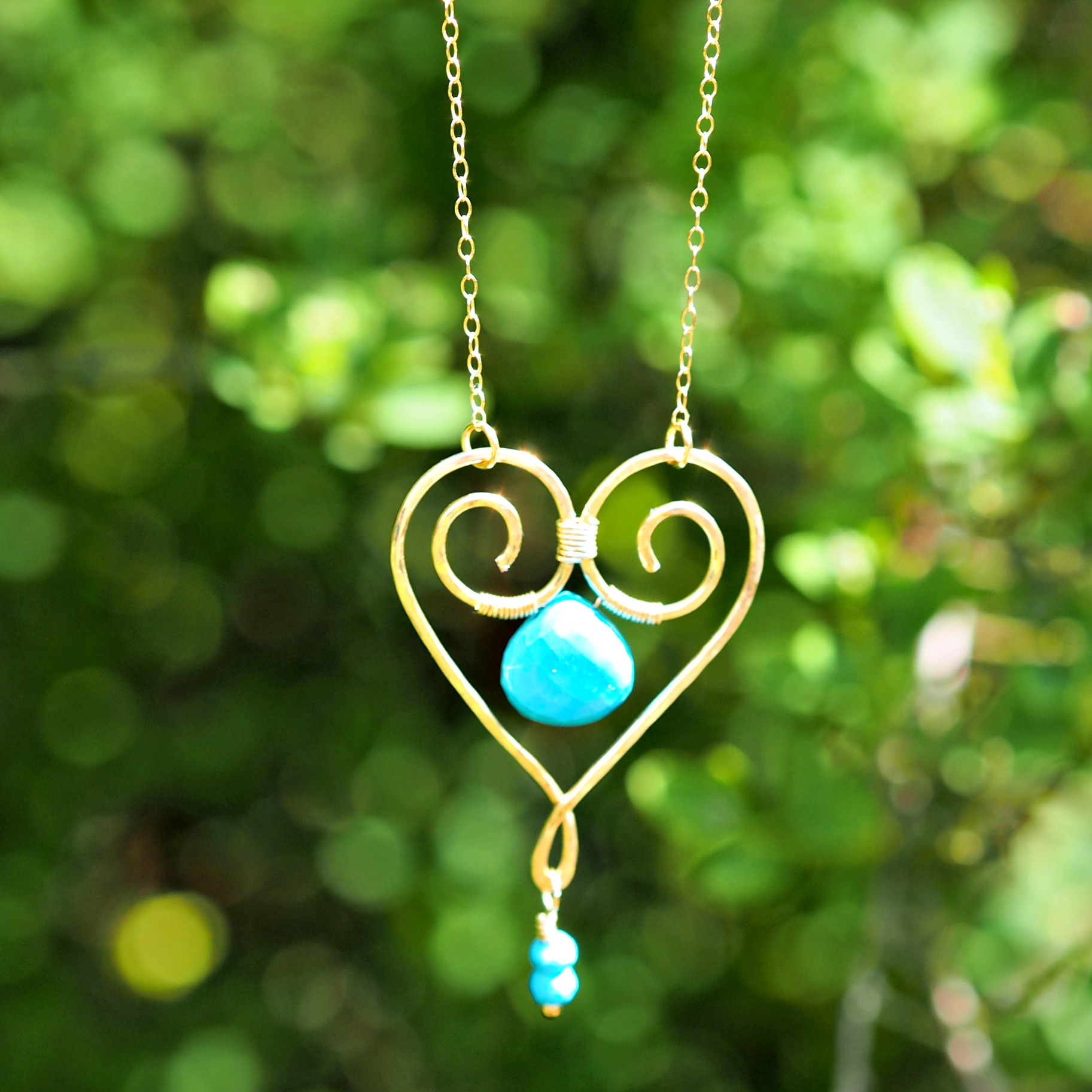 The first item I have been sent is this beautiful turquoise pendant. It is made from 14k filled gold, which has been handcrafted into the shape of a heart and finished with turquoise beads. The necklace itself is very delicate, made with a very fine chain and wire.
It's really pretty and I think the large bright turquoise stone makes a nice statement, and really pops with a dark or white top. I also like that is just that little bit different from jewellery you would find normally in the shops.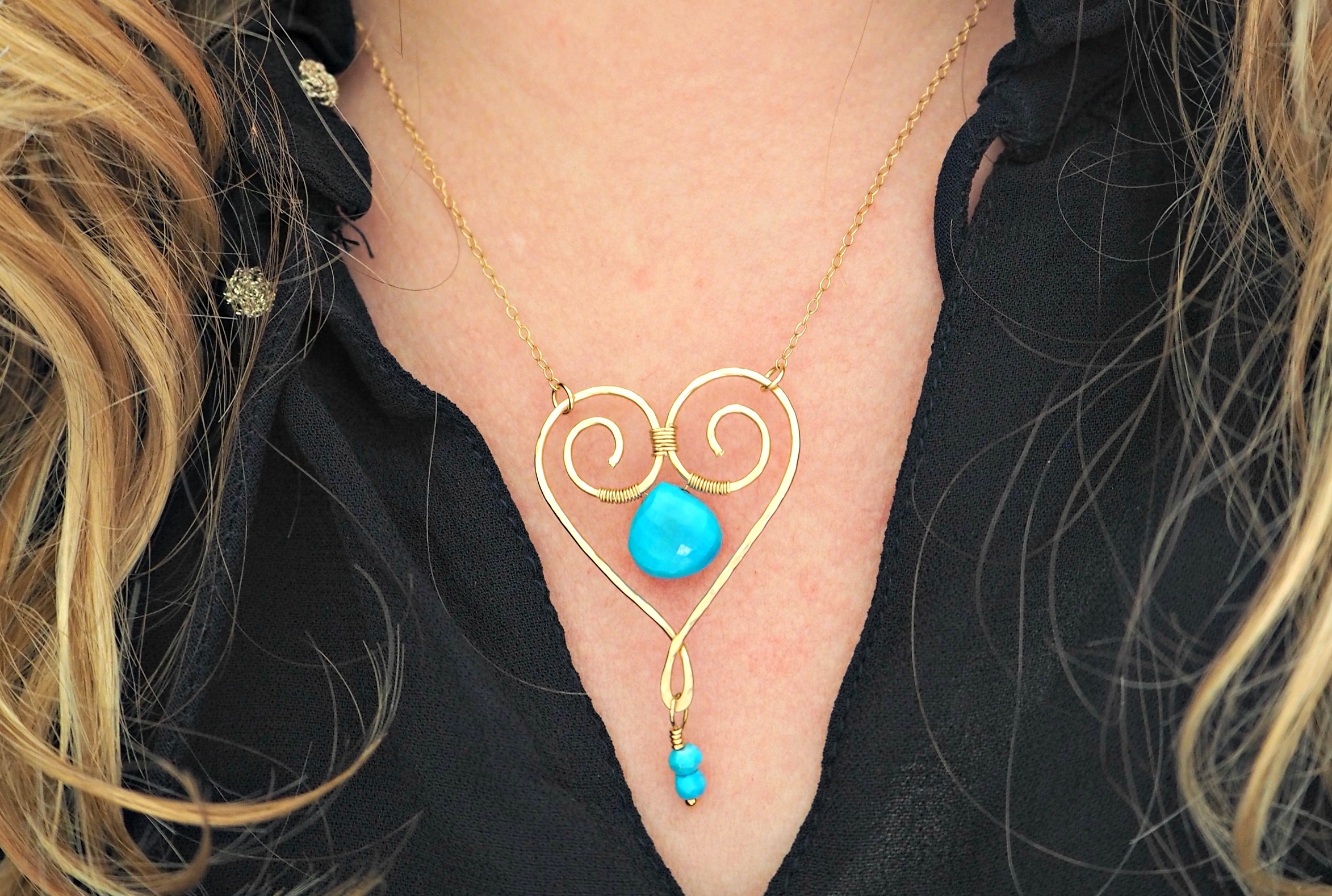 Amethyst and Rose Quartz Earrings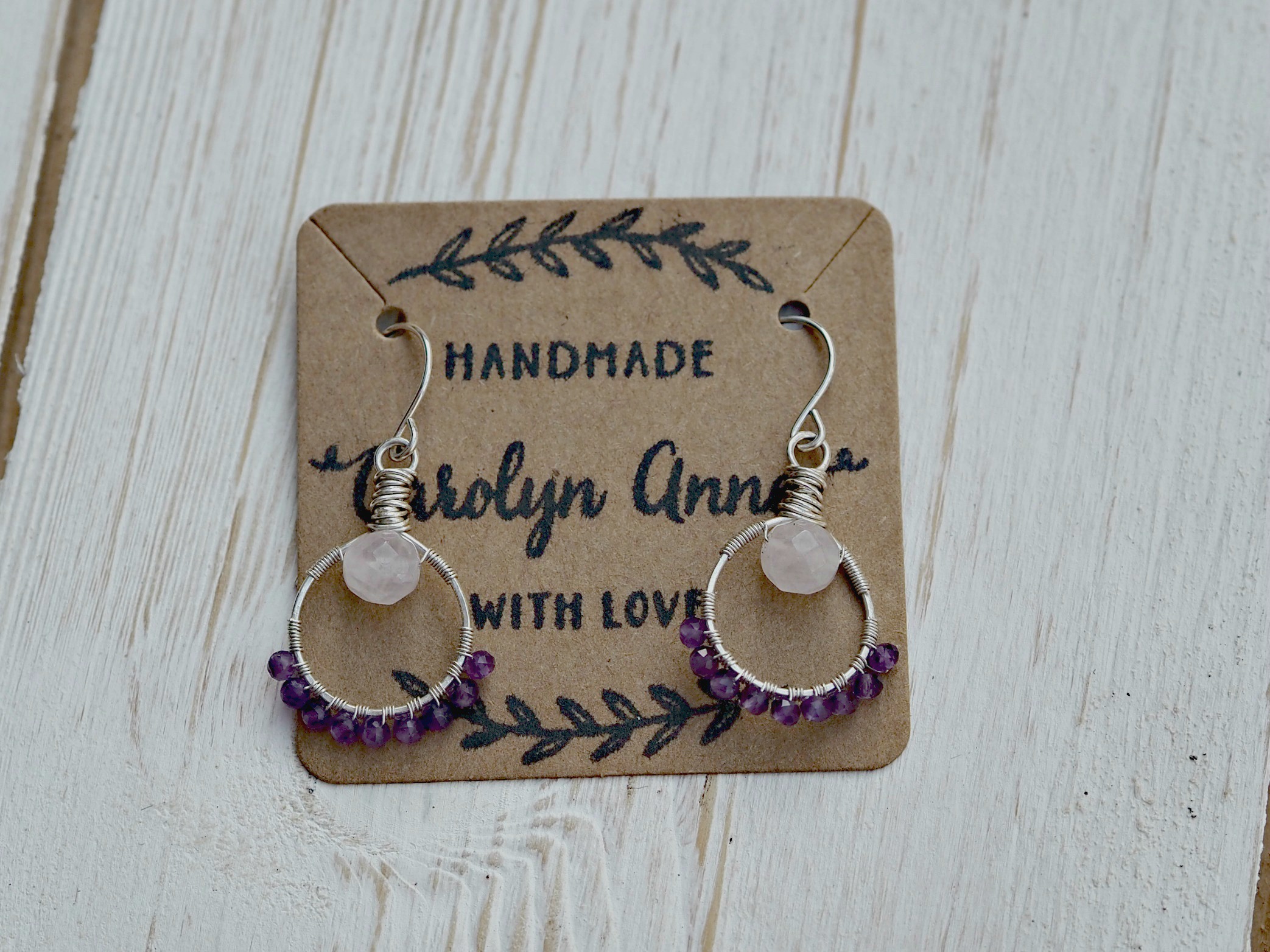 I love purple, it is one of my absolute favourite colours. So anything made from amethyst always catches my eye. This earrings are no exception. Made from sterling silver, they are small hoops with a rose quartz stone in the middle and small amethyst beads hanging from the hoops. They are just the right size for everyday wear, not too big they will get in the way and not too small that they will get lost in my long hair. I'm really delighted with them and they would make a great gift too, mind you so would pretty much anything in Carolyn's store.
Packaging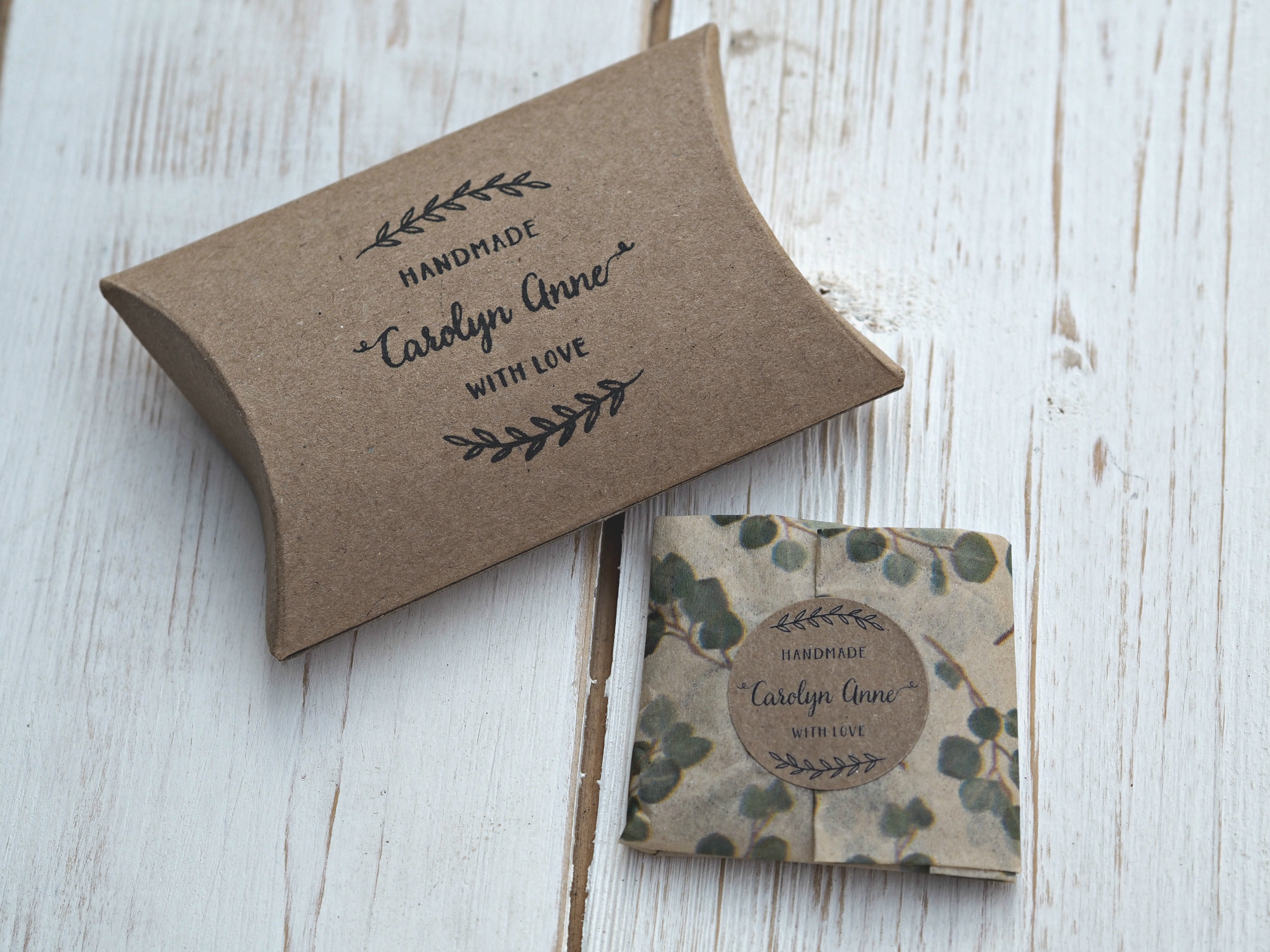 I do have to make a special mention to the packaging. It really is gorgeous. So lovely you just want to pause a moment before opening it, because you know there is something special inside. It's not just the looks, another thing I really love about it as that it's all made from eco-friendly materials. At a time when I think all of us are becoming very environmentally aware and looking to reduce our plastic consumption, I love businesses that are very much on-board with this. At the moment 80% of the packaging is made from 80% recycled materials, and Carolyn's aim is to get this to 100%. But also every part can be recycled if you don't want to keep it after purchase. Which is pretty fab in my opinion.
As much as I have stated that I know Carolyn, I always find it important on my blog to make sure reviews are honest and fair. I genuinely have been really impressed with this lovely jewellery, Carolyn's attention to detail and love of the products she is making is clear and I would happily buy more for myself or as gifts for friends and family.
Find out more about Carolyn Anne Jewellery:
Etsy Shop | Instagram | Facebook | Twitter
Giveaway!
Would you like to get your hands on your very own piece from the Carolyn Anne collection? Well, now you can!
One winner can win one of the following pieces (winner's choice). Either a 14k Rose Gold Filled Swirl Larimar Earrings (they can be 14k Gold Filled or Sterling Silver) or a Sterling Silver Pink Quartz Point Necklace – both items are photographed above.
Please enter using Rafflecopter below.
*Terms and conditions: Entries are open to UK only. The competition closes on the the 25th May 2019 at midnight. Winners will be announced on social media and contacted via email. If the winner does not respond to the email in two weeks, a new winner will be randomly chosen. One winner will win one item of jewellery as specified above. No cash alternative available.