*This is a collaborative post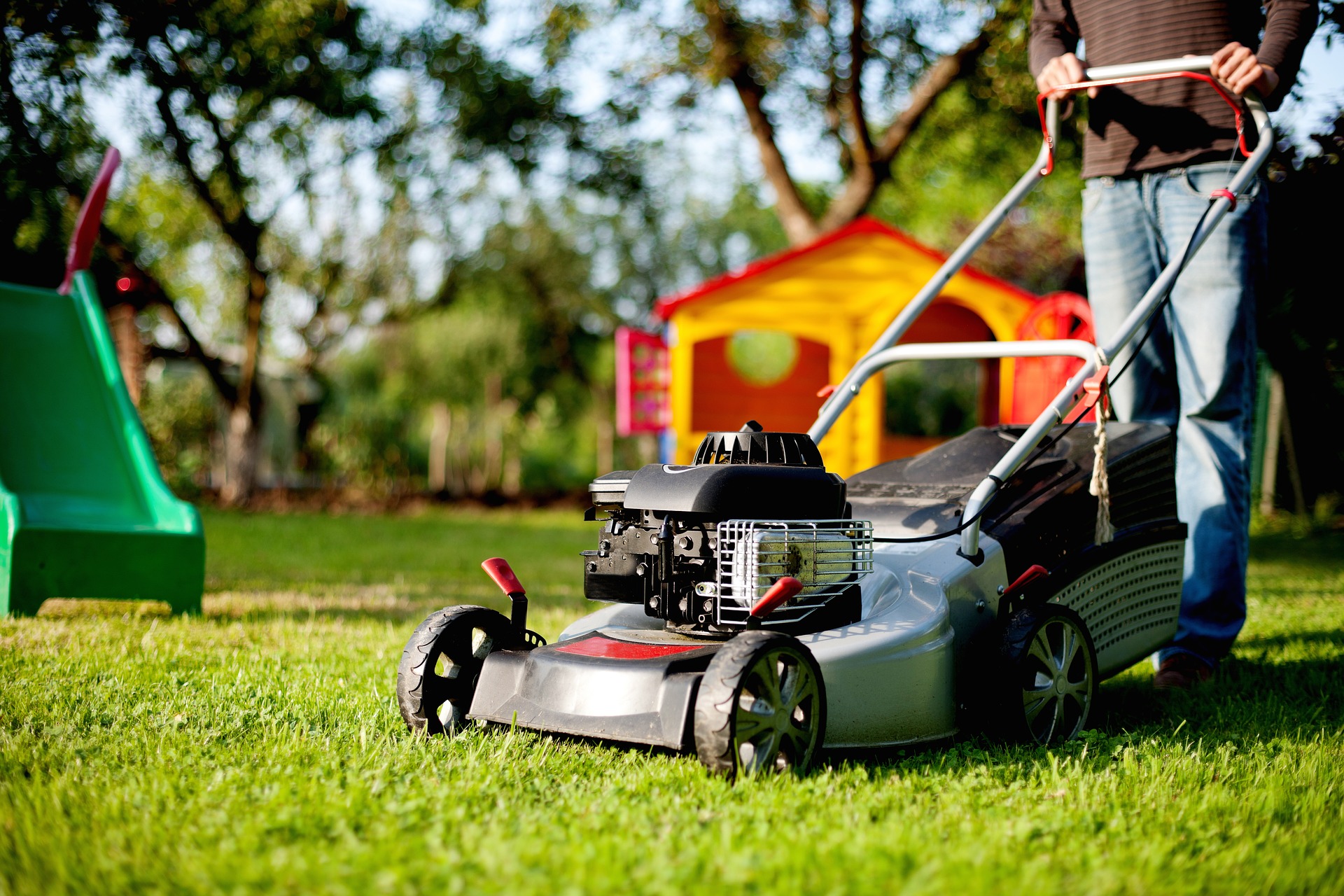 Top Tips for Showing Your Lawn Some Love this Easter
If you've got some time off with the kids this Easter and your garden's in need of a bit of TLC, here's some great ideas on how you can show your lawn some love.
Not the green-fingered type?
Don't worry, there's even found ways you and the kids can enjoy being in the garden by turning your lawn into a wildlife haven.
Start Mowing Your Lawn
Sigh! Yes, it is that time of year when you need to start mowing your lawn again.
However, when you do start mowing, try not to cut your grass too severely, keeping your blades higher until May. That is unless you're scarifying or raking, in which case you'll want to lower your blades for a low cut.
Tips for making a good job of your mowing include mowing in the afternoon so the grass has had time to dry in the morning, being careful when turning your mower as the ground underneath may still be soft, and keeping your mower's blades clear of grass (wet grass can soon get stuck in the blades). And as always, a quality lawn mower will help you get the job done – and well.
Give Your Lawn a Good Feed
Spring's the perfect time to feed your lawn, giving it a much-needed boost after those harsh winter months. When you do this will depend on how warm it is and whether you're trying to combat moss. Fertilising should be put off until you've finished raking and scarifying your lawn.
Get Rid of Moss and Weeds
Moss is quite a common issue at the moment due to how wet our winter was. However, April is the ideal month to get rid of this moss by applying your moss killer and raking it out.
If you've also got weeds taking over your grass, you should leave killing these until after you've applied your fertiliser. Digging out weeds like dandelions is the best way but if you have a large-scale weed problem, applying a weed killer may be more time-saving.
Make Your Lawn Wildlife Friendly
Finally, a great activity for the Easter holidays is to convert your garden into a wildlife haven. And if you really hate mowing the lawn, there's good news coming your way. The RSPB recommends leaving your lawn to grow wild in order to make it a great home for the insects that are eaten by birds. Lawns can also be a rich source of seeds for birds, while longer grass also provides egg-laying opportunities and shelter for insects, which again helps the birds.
You can help your wild lawn along by avoiding the use of artificial fertilisers or weed killers.
So, there you have it. Whether you're a green-fingered goddess, a complete wildlife buff or simply want things to do with the kids this month, your lawn can offer you so much this Easter.