*Advertisement Feature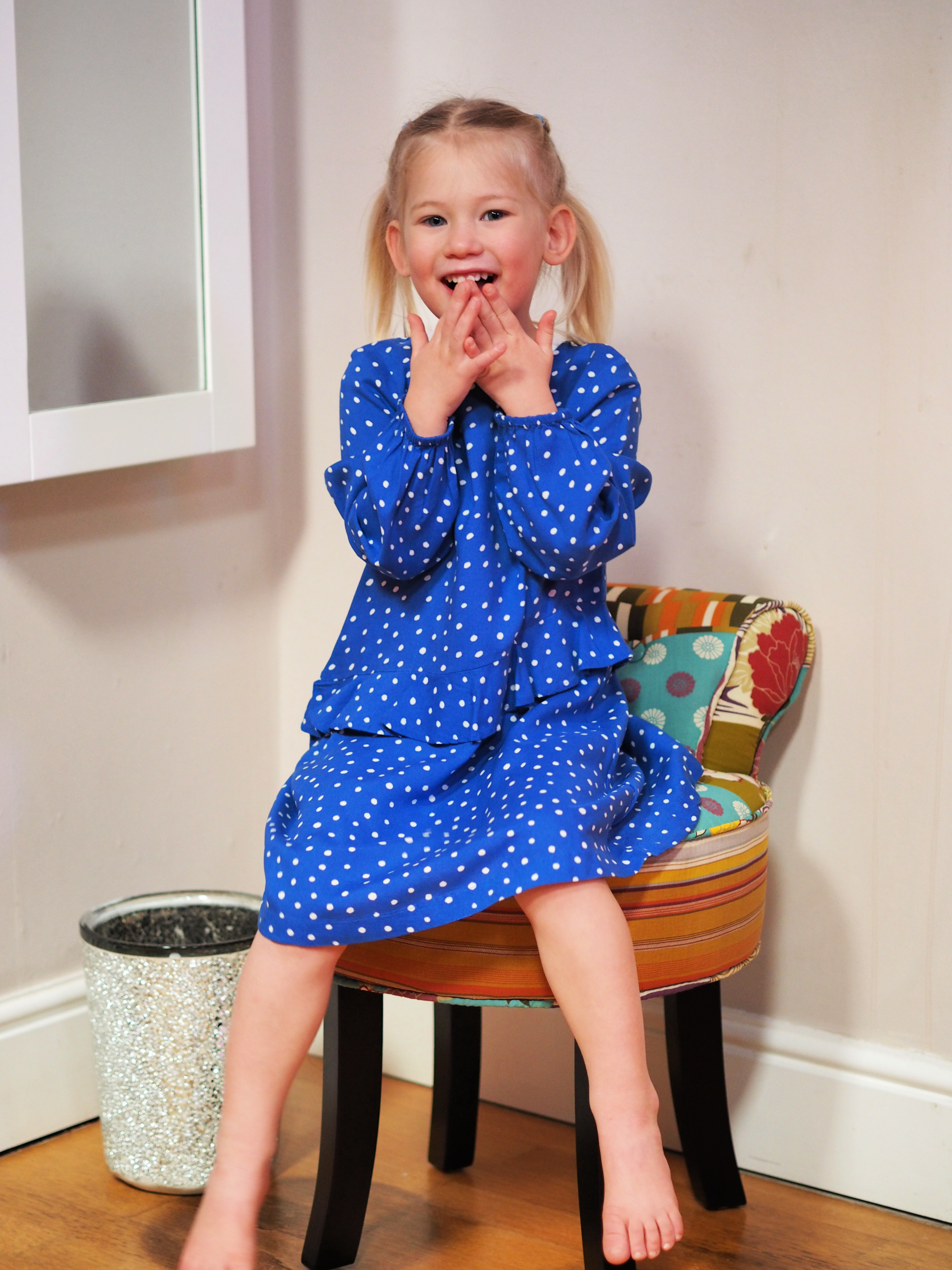 Organising Those Finishing Touches with Wayfair
We moved house a little over a year ago and it is still very much a work in progress. As we're not really big project people and tend to tackle one thing at a time, I suspect it's going to be a few years before everything is just how we like it. I very much have plans and saved pictures on my computer and in my head of how I eventually want things to be. But I will just have to be patient.
Our bedroom desperately needs to be done, but it's probably a room that's going to need some professional help, the whole ceiling has been wallpapered for example (who does that?). So it's a room I need to put money aside to get someone and sort. But what I find helpful for when you're budgeting for a decoration project, even if it's a while a way, is to collect items when you see them to finish the room off. As getting the right accessories really help to complete the look and also it helps you to spread the cost out.
So when Wayfair got in touch, I knew it was a great chance to start collecting those items for our house. We already have some lovely items from Wayfair, a gorgeous mirror and coffee table in our front room you can see in my front room mini makeover feature, so I am already a fan of their collections. Here's what I chose.
Patchwork Vanity Stool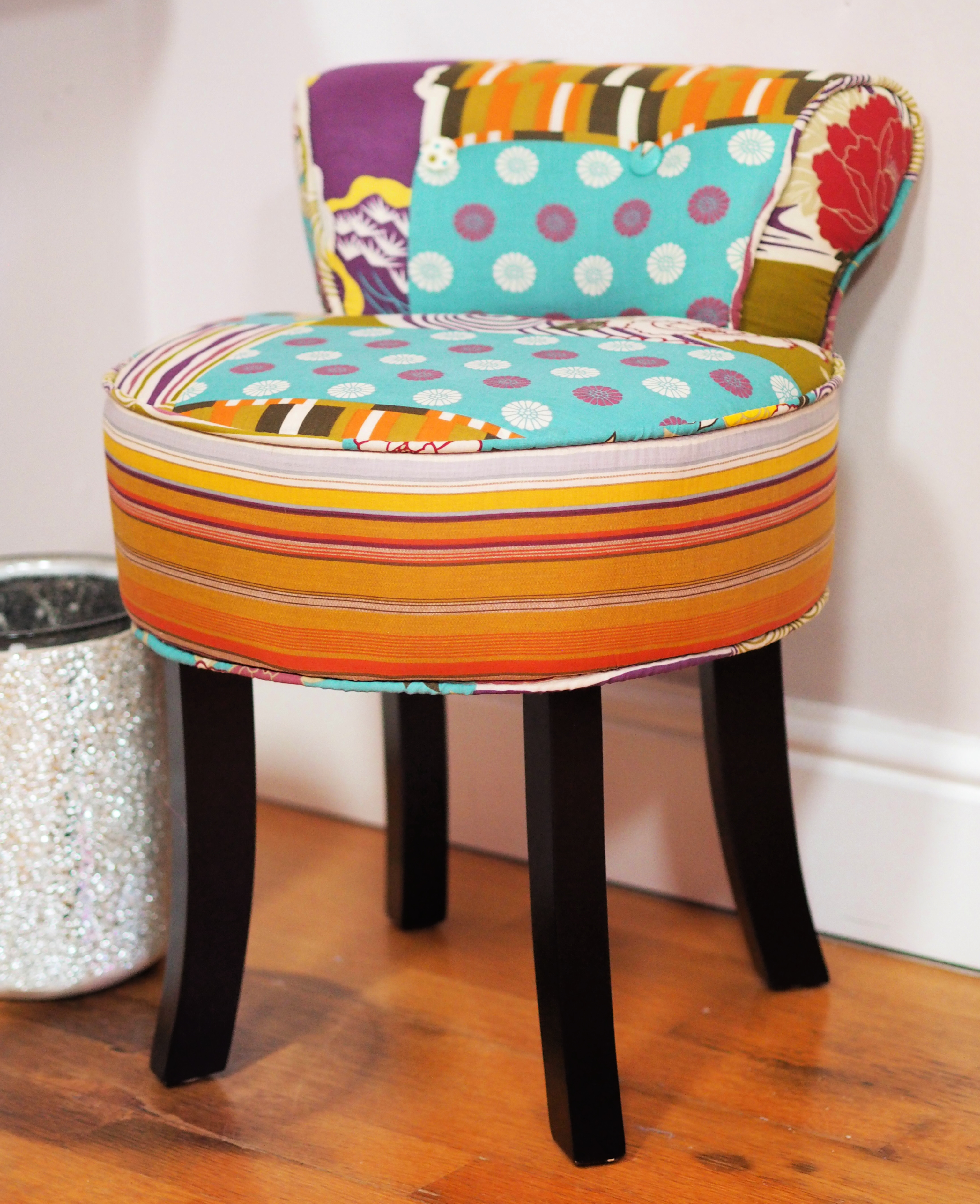 The first item I chose was this patchwork vanity stool, I like different looking things and I also have a bit of a soft touch for patchwork. I wanted a bit of a statement chair in our front room, I chose a stool, as an armchair would have been too big for the room.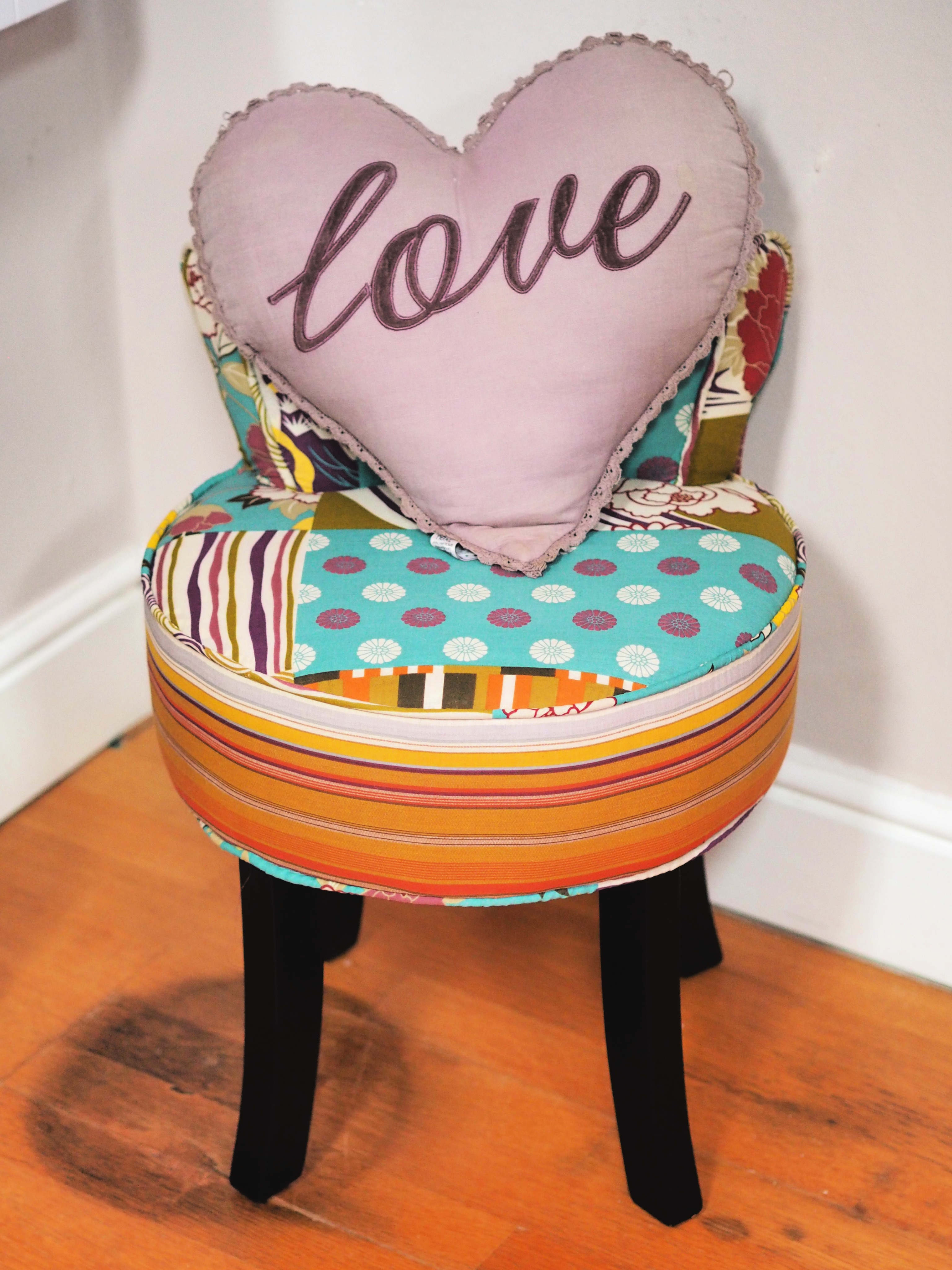 The stool is really pretty and I love the fabric. I did make a small error in that I checked the width and depth measurements, but I did not check the height. The stool is a bit shorter than I thought it would be, in fact it's even shorter than my dressing table stool. So that's a total mistake on my side, but I would say make sure you check! I still might swap it out with my dressing table stool as I think it might zing it up a little, but I also quite like it with a cushion on as a statement too.
Talisman Arched Table Lamp
I wrote before Christmas about finally getting my own little desk and place to work in the house. I love that is my own creative little place, toy and child clutter free (although they keep trying!). It's a place I now spend quite a lot of time at, so I want it to look good, as well as be practical.
One thing the desk really needed though, was a lamp. I got some rose gold accessories as a Christmas present, so I decided to choose a rose gold lamp to complement them. Although this is technically classed as copper it matched them perfectly. This lamp comes in several variations, you can have it brushed chrome too, there is also the option of a black shade, but this combination was my favourite. I'm honestly so pleased with the lamp, I love it and think that it completely finishes off my desk, what do you think?