*Advertisement Feature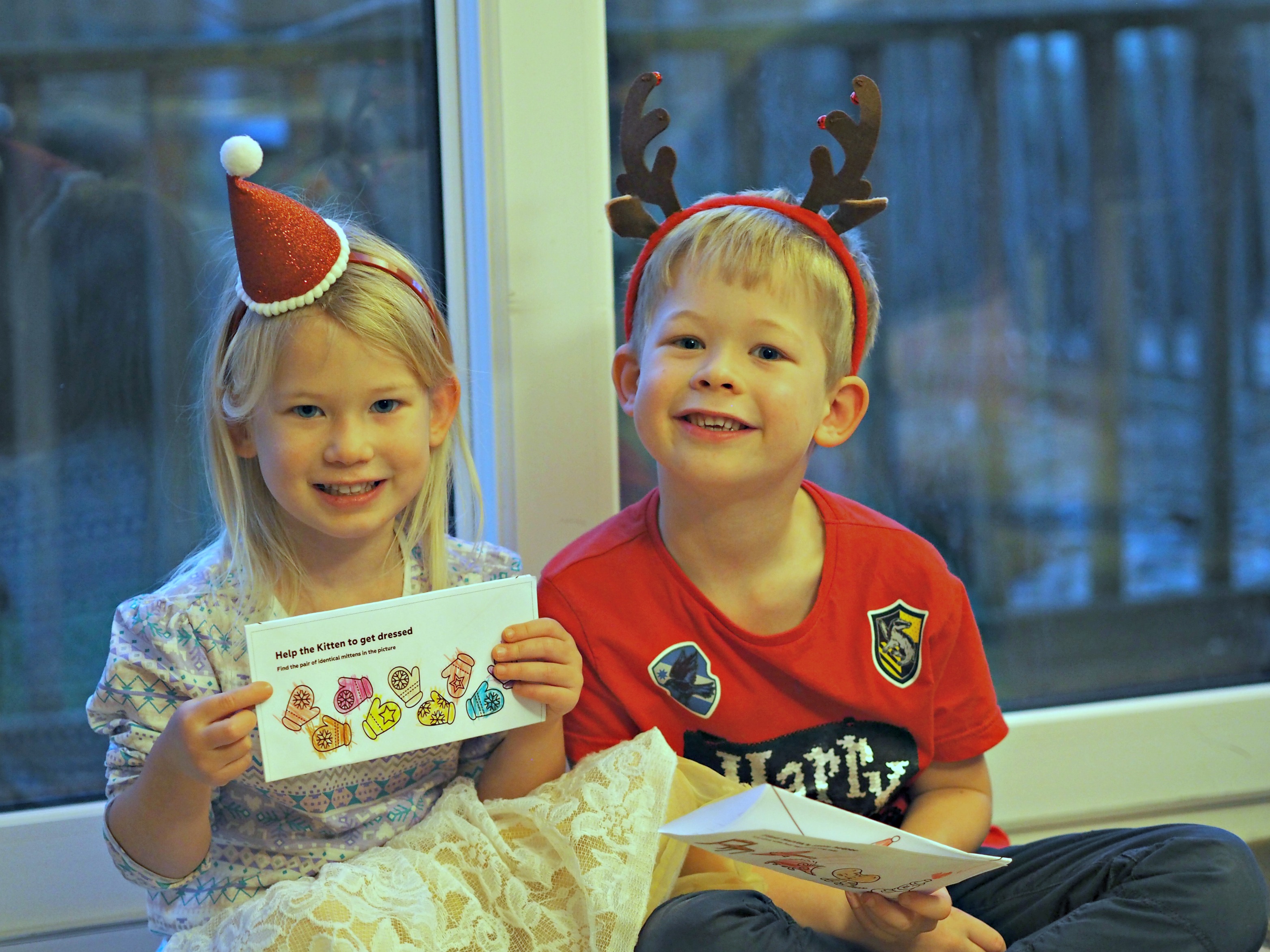 Funexpected Maths Advent Calendar Quest
If your kids are anything like mine, they're probably already starting to fizz and bubble with excitement about the imminent arrival of the red man with a beard. It's coming so quickly and in less than two weeks the presents will be well and truly unwrapped and our tummies stuffed with Christmas dinner.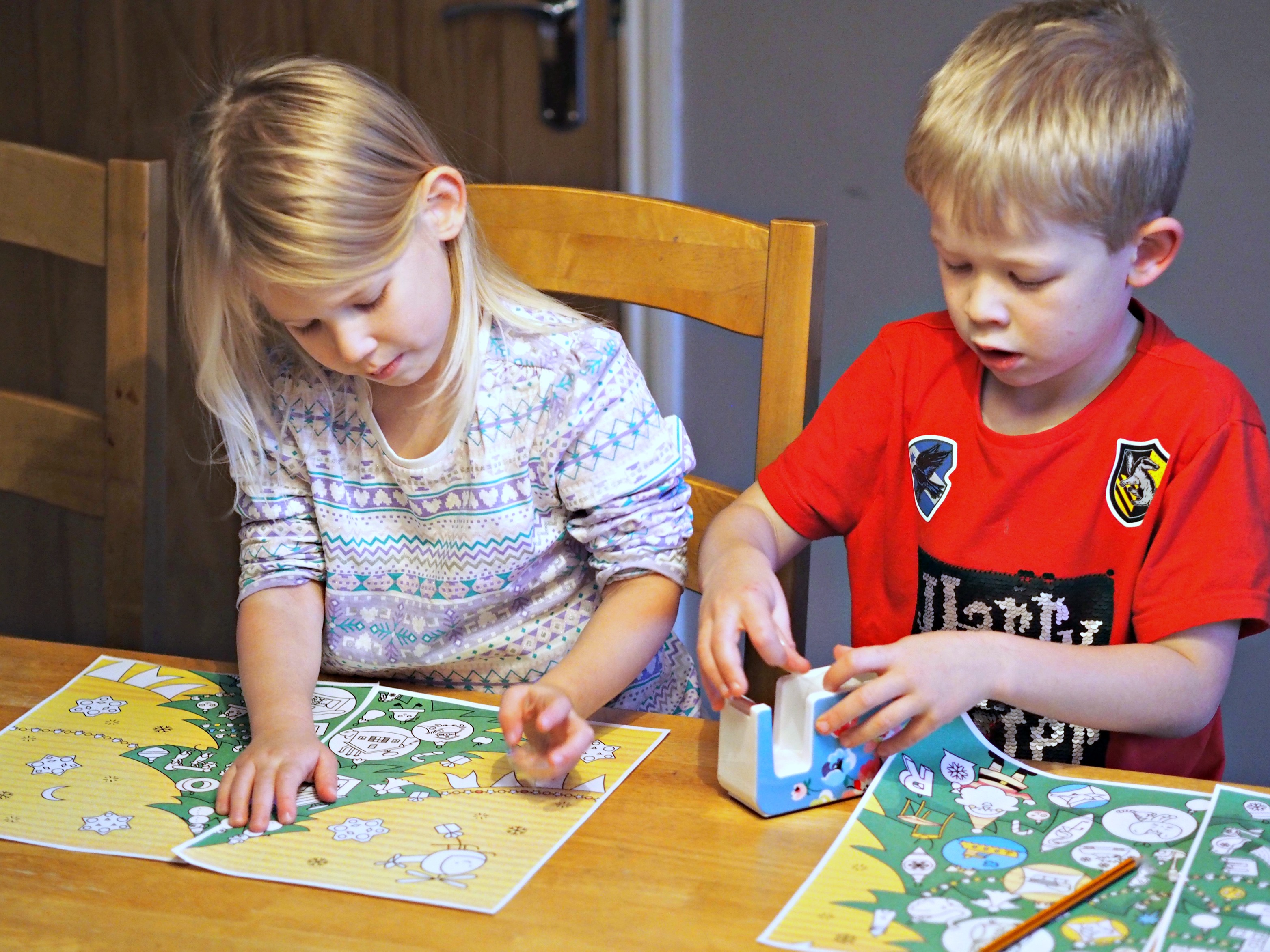 I find that when my children are this excited, it's always good to have an activity to keep them focussed and busy. Enter Funexpected Maths to the rescue! Funexpected Maths build fun and educational games for children aged 3-7 years old. For this Christmas they have created a fun advent calendar quest that you can join in with for absolutely FREE. Not only that, there's also a fantastic chance for 50 children to win an Amazon voucher on completion of their quest.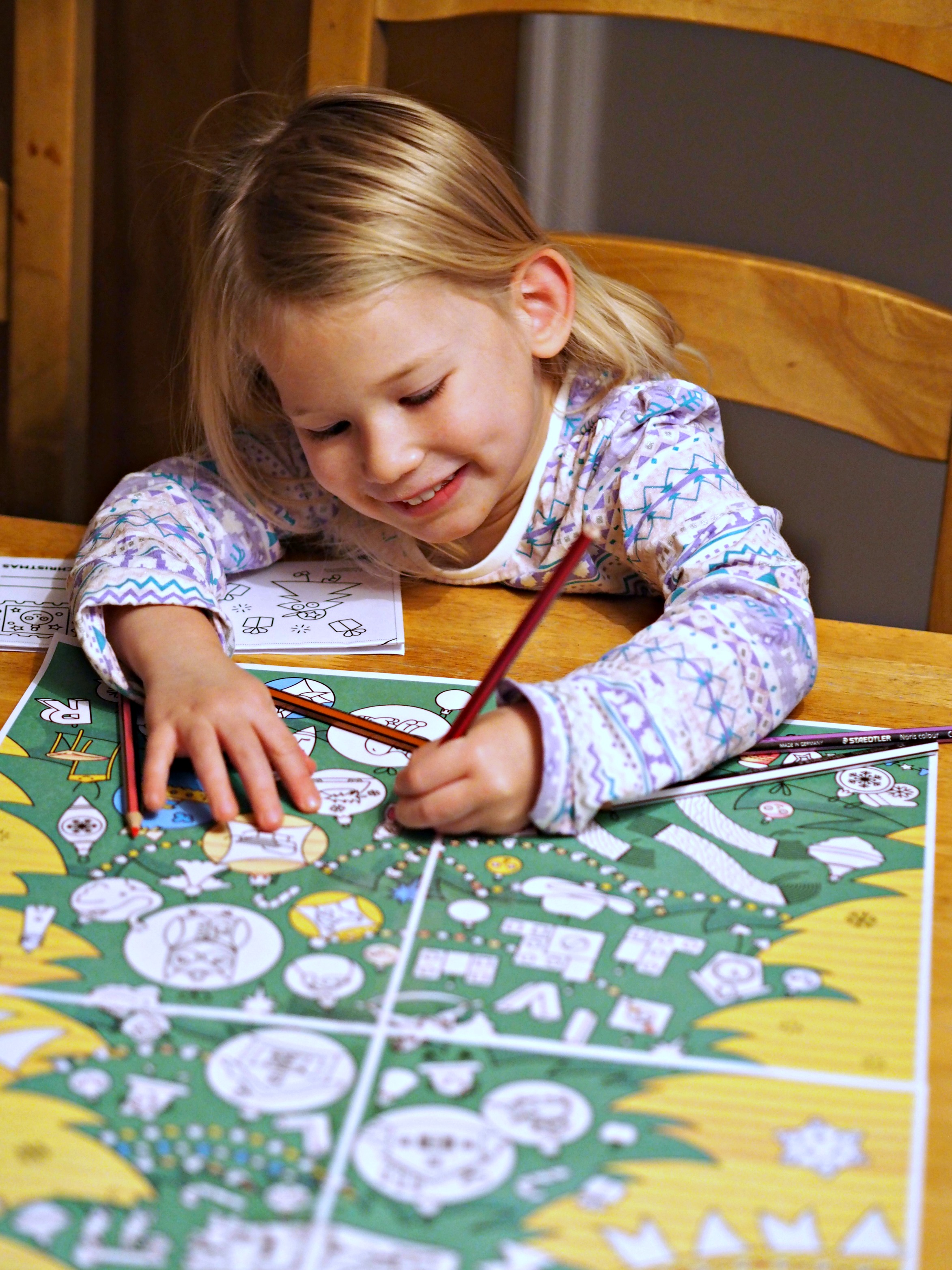 So how does it work? Go to FunexpectedApps.com/Advent where you can download the advent challenge and print it all off as I said above all for free.
What Does the Quest Include?
A printable calendar in the shape of a Christmas tree that can be stuck together and coloured in.
16 letters from Santa which include daily challenges and a mini story on them.
Colour in the answer to your daily challenge on your large advent Christmas tree calendar and when the challenges and tree are finished, post a picture on social media with the hashtag #funexpected maths by the 24th December to win a prize.
The challenge is suitable for children aged 3-7 years old.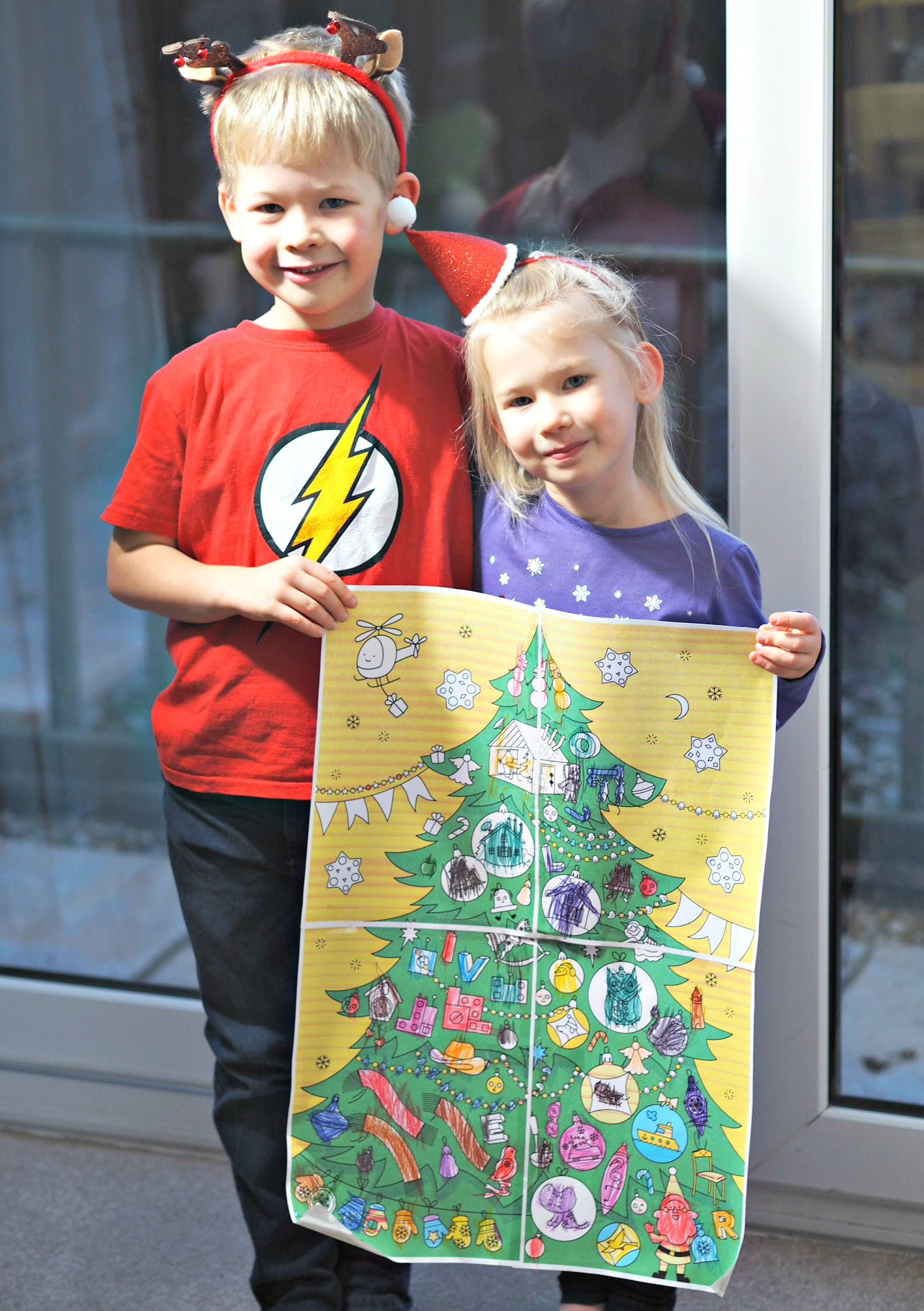 The challenge starts on the 15th December, so there is still plenty of time to join in.  The first task involves helping Santa find a missing gift for a boy, with a mini challenge to work out what the gift is. Each letter can also be coloured in.
The tasks are pretty simple. Logan and Aria did the tasks and they are aged 4 and 7 years old. I would say for Logan the questions were on the easy side for him, but he enjoyed taking part anyway. They were, however, perfect for Aria.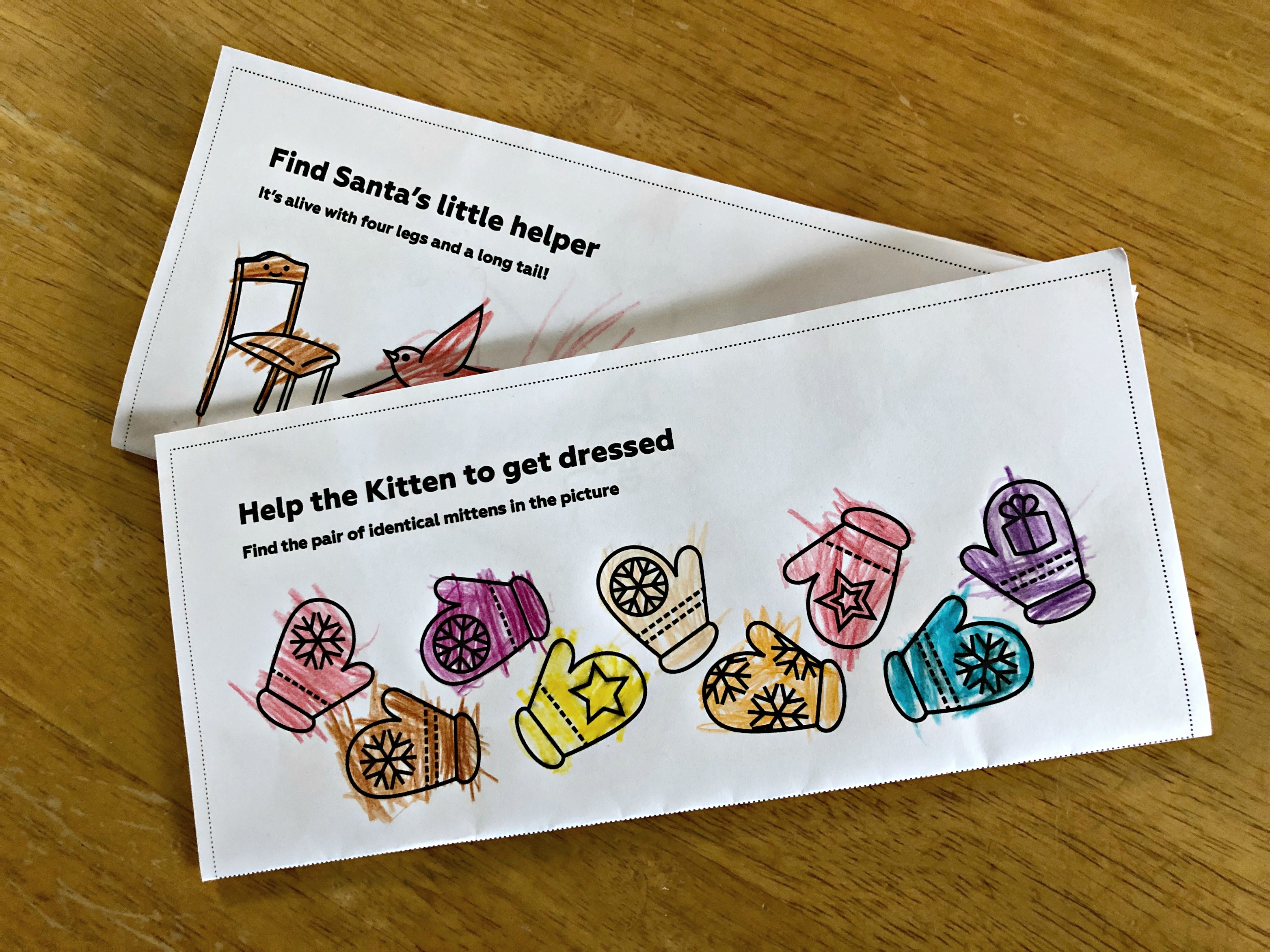 The tasks were based around finding the missing or matching item, working things out based on simple clues, matching patterns, counting, arrows and numbers.
Why Doing Maths at Home is Important
A recent Stanford research has shown that preschool maths skills predict academic success more precisely than reading skills.

Parent as a first maths teachers = elimination of future maths anxiety (as high as 60% students develop it by the college).

Maths skills positively affect reading, leadership, and creativity and build a foundation for future fluency in STEM disciplines.
So why not download the advent challenge and have so fun together with your children this Christmas? Good luck on winning a voucher!