*Advertisement Feature
Hippy Chick Classic World Rider and Walker Review
It's Bodhi's very first Christmas this year and I sometimes think it's hard to know what to get a baby as a gift. They don't need much really, although new clothes are always welcome. Most babies, if they're first borns get given some wonderful gifts when they're born, or if they have siblings they have toy hand-me-downs.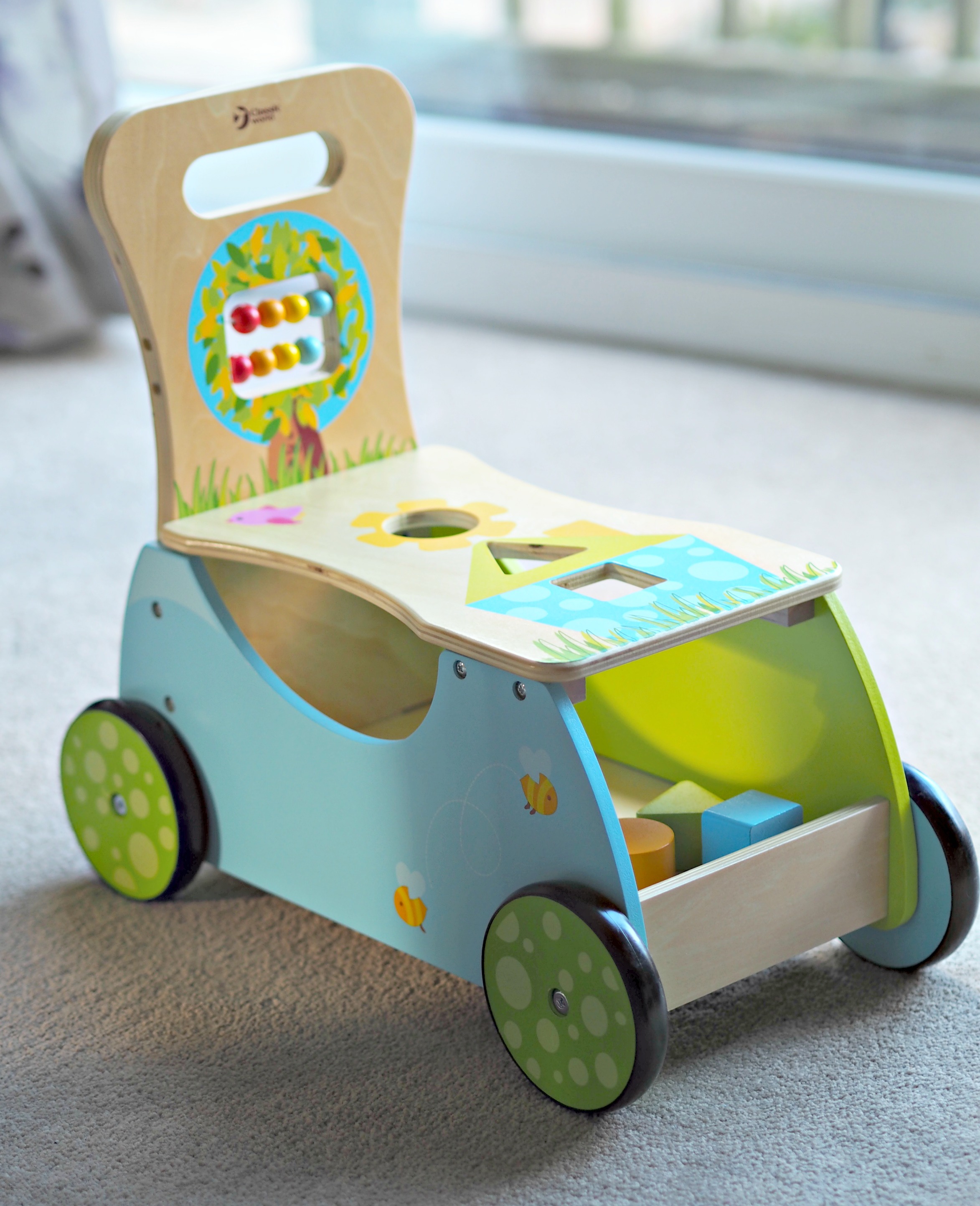 One of the things you can't go wrong with I think is a classic toy. There is a lot in the press at the moment about plastic and plastic waste, which makes it the perfect time to look into investing into beautiful and traditional wooden toys.
I think there is something quite lovely and special about wooden toys, even before the plastic reduction movement I've always loved them. They are strong and long lasting too. We bought my oldest son a wooden kitchen for his 2nd birthday and 5 years later it's still going strong.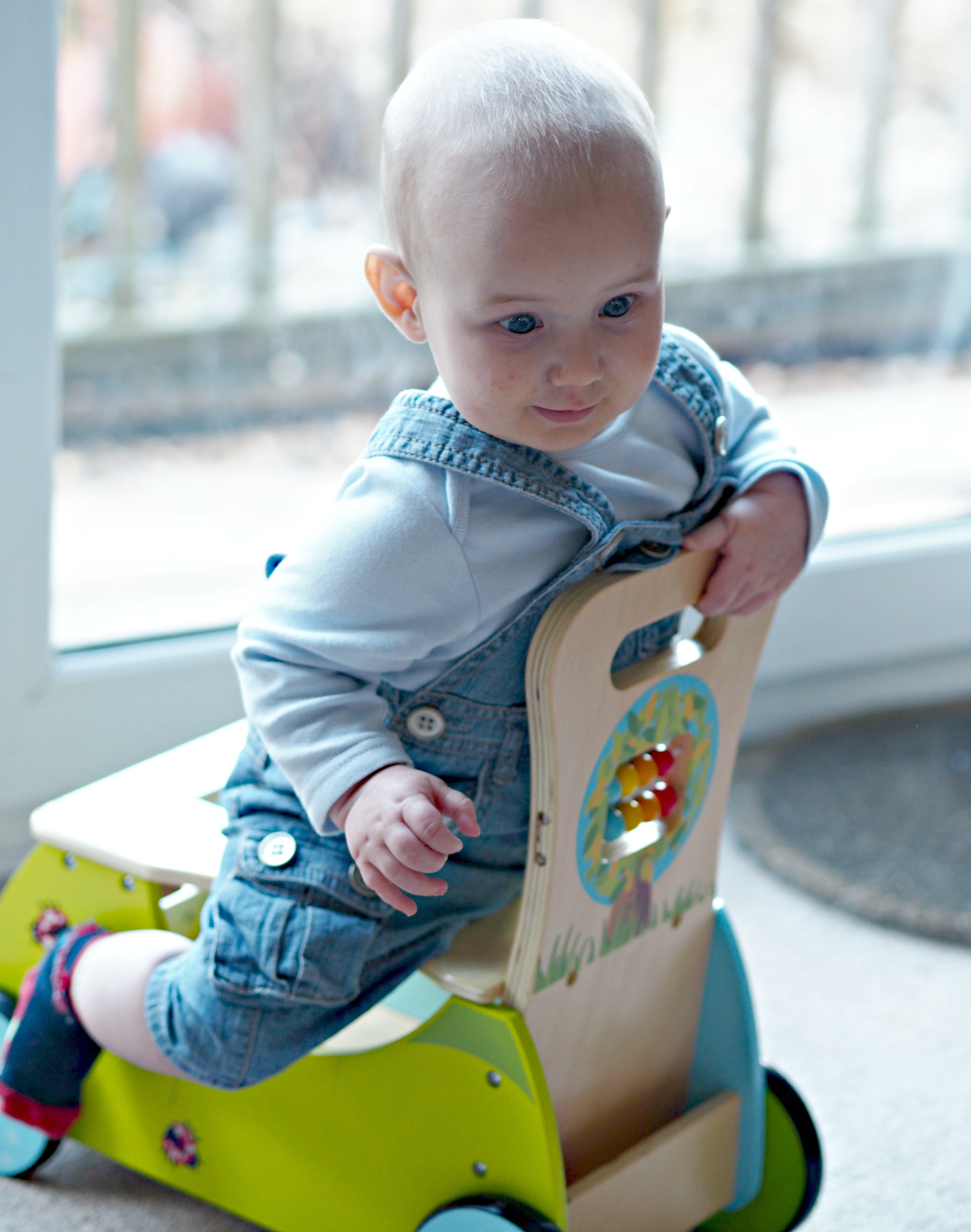 We've been sent this fabulous Classic World rider and walker from Hippy Chick. It's a wooden ride-on toy which also serves as a walker for young children. The rider is painted in lovely colours with a trees, animals and a house painted on it. On the seat there is also a shape sorter and on the arm, an abacus. There is also space underneath the seat for your child to put toys in and push them around – something I know from experience toddlers love to do.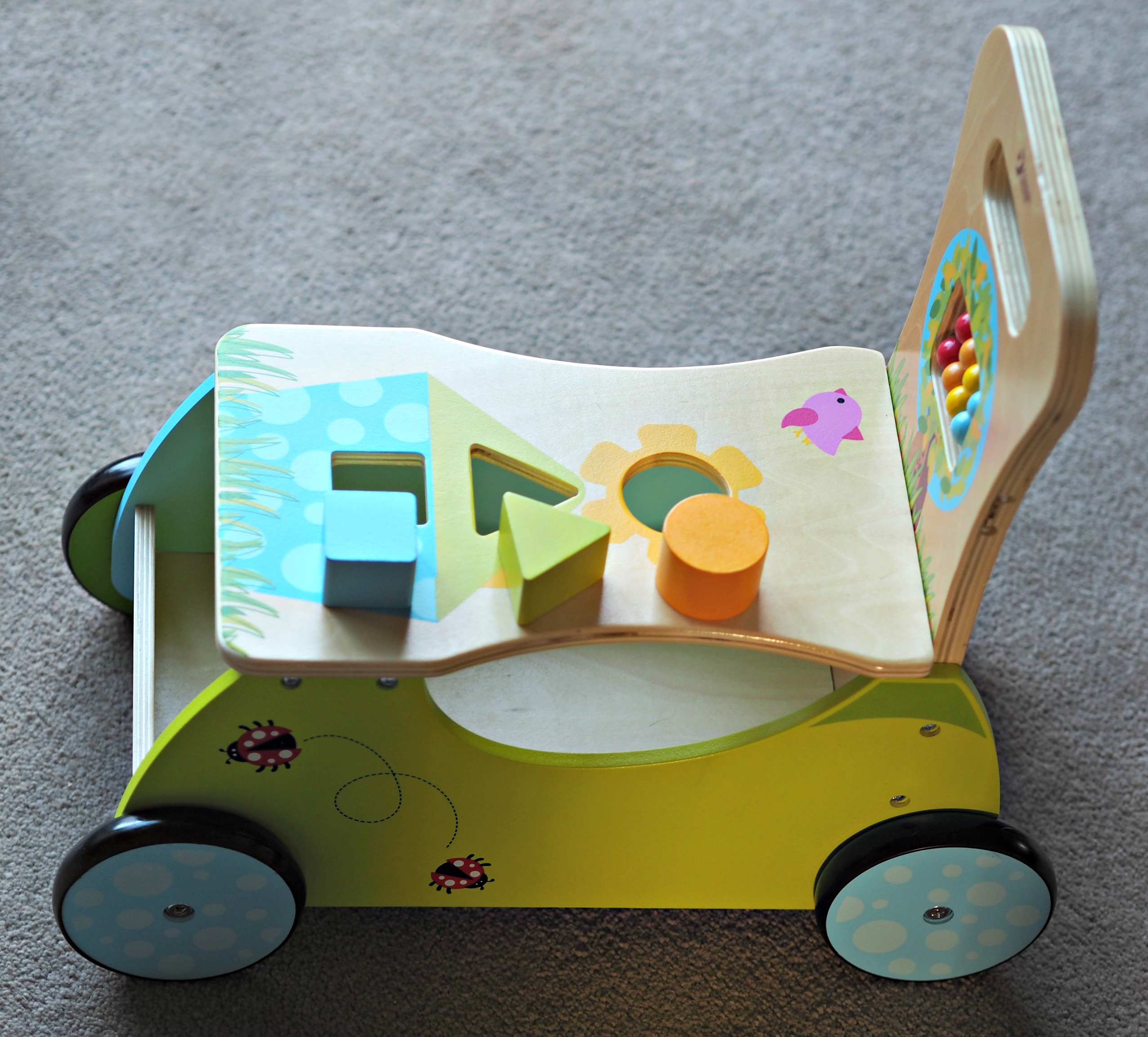 The toy itself was very easy and straight-forward to assemble. It arrived as a flat pack and all you need is a screwdriver to build it. It's very robust and sturdy. I can see that it is a toy that will last for years to come and will happily be passed on to younger siblings, or in our case, friend's children.
At 6 months, Bodhi is a bit of the young side for this toy. He had to be held on to stay on the seat, and is certainly not ready for walking yet, although he does quite enjoy standing up (briefly). He also has a brother and sister who are already looking forward to pushing him around on it! However, this is very much a toy that he will grow into. I would say it's perfect for 1-2 year olds. But, as a Christmas present I don't think that matters, I think this would make a wonderful present for any baby to grow into. It's classic, great for development, both fun and educational and one that will last for years to come.