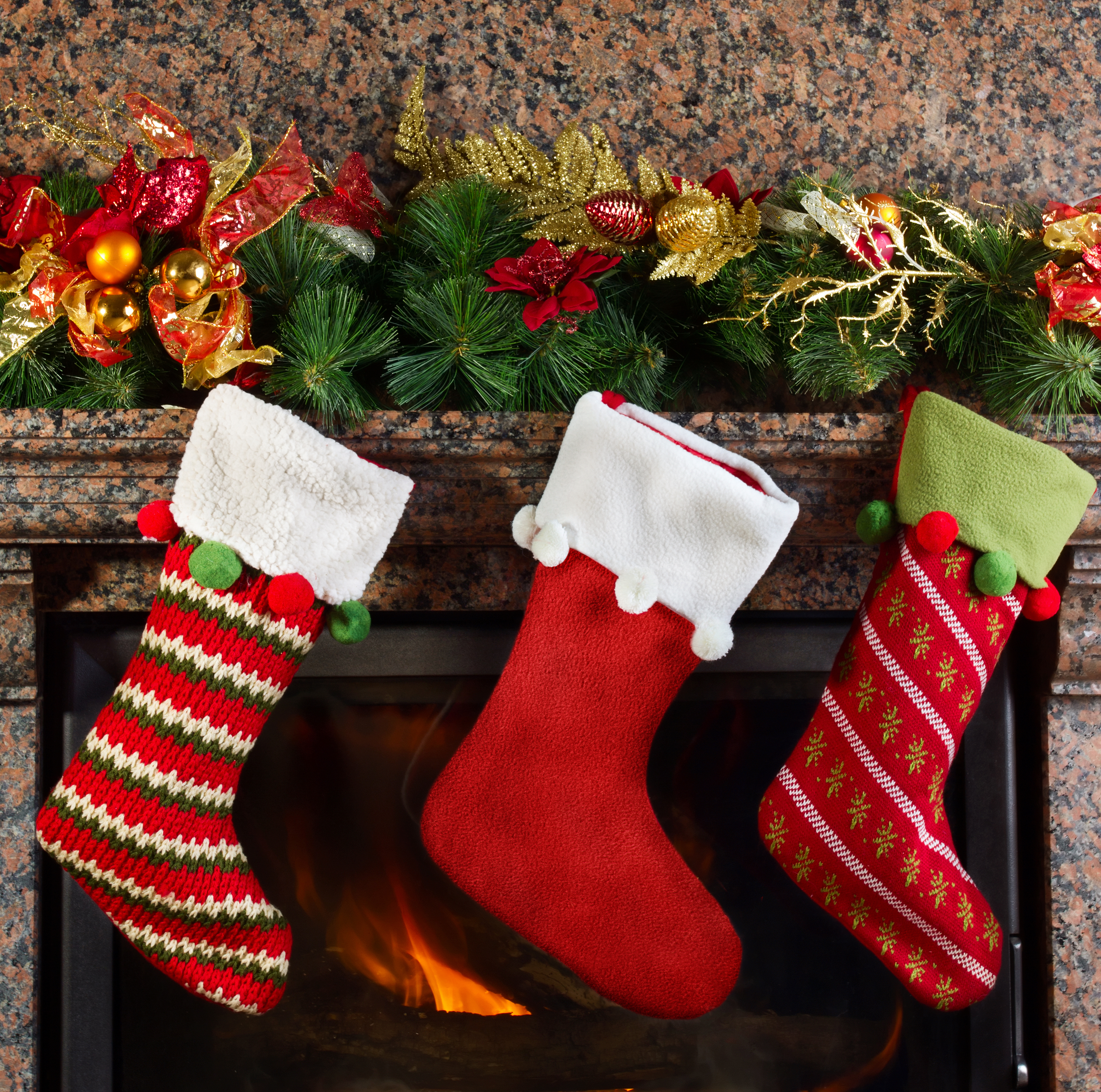 200 Children's Christmas Stocking Ideas
With less than a month to go to Christmas, are you a planner like me and like to get all of you gifts last minute and wrapped the night before? If you have children, and have a stocking to organise then I have something here to help you out. With 200 ideas you can put in them, both practical and fun.
If you have a baby, make sure to check out my 50 ideas for a baby's stocking post, I also have a post with Christmas Eve box inspiration too.
Jelly Sweets
Chocolate santa
Chocolate coins
Candy canes
Satsuma
Socks
Pants
Colouring pens / pencils
Scented pencils
Mini Lego kits
Lego mini figures
Novelty rubbers / pencil toppers
Hot chocolate
Bubbles
Bubble bath
Glow sticks
Rubik's cube
Small torch
Personalised Christmas bauble
Slime / putty
Novelty soaps
Fun flannel
Bath toys
Stickers
Hair bobbles / clips
Headband
Pot of Play Doh
Plasticine
Top Trump cards
Small doll
Sylvannian figure
Teddy (mine always get a teddy in theirs!)
Colourful / glow in the dark laces
Night light
Slap band
Friendship bracelet
Children's play jewellery
Fake or glitter tattoo
Keyring
Snap card game
Bunting for their bedroom
Whoopee cushion
Fridge magnet
Die cast car
Pull back car
Wind up toy
Balloons
Water bombs
Water gun
Juggling balls
Fun toothbrush
Flavoured toothpaste
Bobble hat
Gloves / mittens
Purse / wallet
Slinky
Reusable straws
Hair chalks
Fairy lights for their bedroom
Lip balm
Paintbrushes
Bath crayons
Book
Small notepad
Wall stickers
Glow in the dark stars for their ceiling
Jumping jacks
Spinning top
Marshmallows
Washi tape
Noughts and crosses game
Play food
Pritt stick / sellotape for craft
Glitter
Water based nail polish
Thank you cards
Paperclips
Seeds
Fun tissue packs
Badges
Post-it notes
Calculator
Squishy toy
Bath bomb
Magnifying glass
Pez dispenser
Kinder egg
Fidget spinner / cube
Voice changer
Friendship bracelet / jewellery kit
Sewing kit
Animal or dinosaur figurine
Hatching dinosaur egg
Water magic book
Secret message writing set
Bookmark
Toy wand
Stick on earrings
Finger puppets
Biscuits
Secret diary
Water resistant notebook
Slipper socks
Jelly beans
Fudge
Popcorn
Playing cards
Tights
Ear muffs
Mini metal detector
Magic tricks set
Cookie cutters
Micro fliers
Small mug
Crayons
Mini terrarium
Superhero mask
Chalks
Egg cup
Craft stamp and ink
Chocolate vegetables
Pencil case
Gingerbread man
Worry dolls
Personalised sign for their bedroom door
Tiara
Welly socks
Door hanger
Personalised plant pot
Iron on transfer patches
Finger paints
Water bottle
Drinks coaster
Bouncy ball
Multi-colour pen
Hairbrush / tangle teezer
Nano blocks set
Blind bags – they are available for all sorts from Transformers to My Little Pony
Hatchimals egg / LOL surprise
Dominoes
Expandaball
Yo-yo
Kaleidoscope
Small snow globe
Virtual pet
Binoculars
Skipping rope
Marbles
Watch
Toothbrush timer
Play telescope
Harmonica
Bike spoke lights / beads
Shaped hole punch
Butterfly net
Children's scissors
Bike bell
Window sun-catcher
Ice cream scoop
Novelty plasters
Compass
Sponge
Whistle
Pencil sharpener
Secret agent finger print kit
Practical joke kit
Bird water whistle
Gift card
Parachute toy soldiers
Small magic slate
Party poppers
Finger monsters
Sliding puzzle
Spooky eye pop out glasses
Wooden trains
Nail file
Bath lights
Hand warmers
Ruler
Tiddlywinks
Pot of instant snow
Fingerling
Stencil
Pick up sticks
Paperchains / paper dolls
Mini hot water bottle
Small jigsaw puzzle
Pinball maze puzzle
Colouring book
Scarf / snood
Fairy door
Swimming goggles
Bike lock
Bike handlebar streamers
Walkie talkies
Uno
Sunglasses
Christmas DVD
Earphones
Phew! Hope these help and happy shopping!