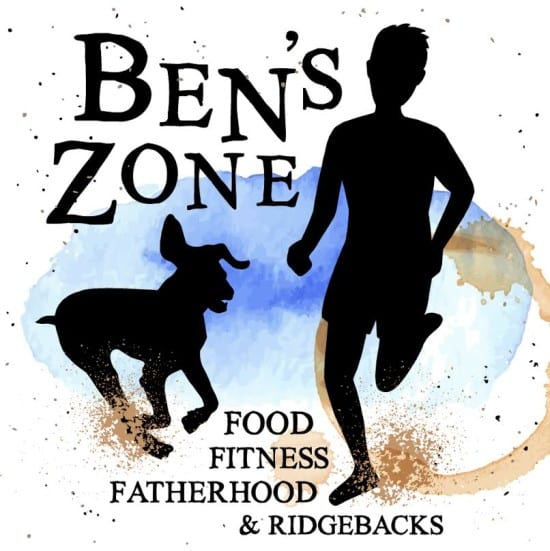 Welcome to a weekly feature on my blog – Ben's Zone. Written by husband… Ben. A foodie, coffee obsessed, ex-smoking, ex-drinking and Ridgeback loving Dad. Who is also seriously into his fitness.  You can find him on the blog (most) Sundays. Enjoy 🙂
---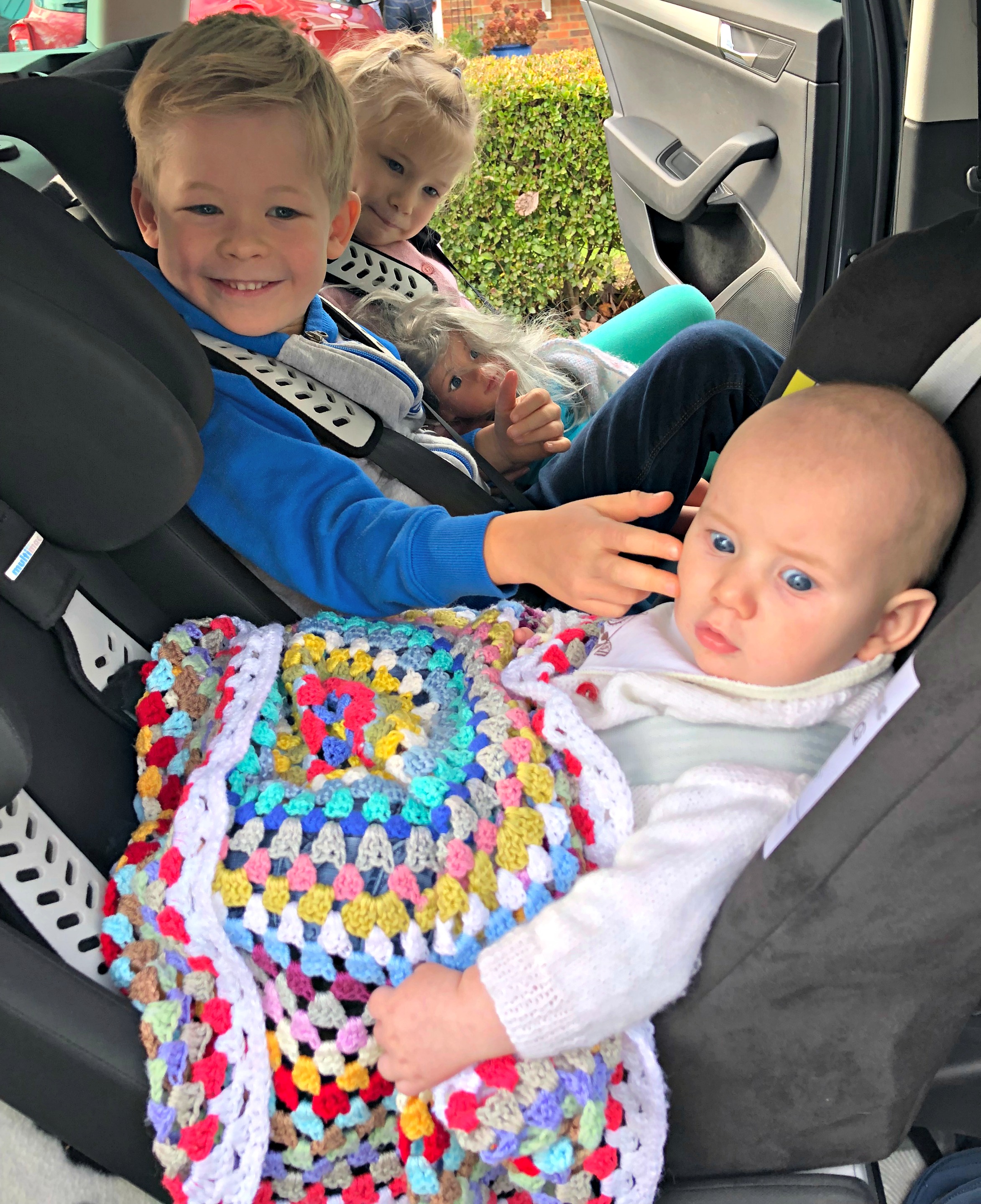 Multimac Car Seat Review
In a previous article I discussed the installation of our Multimac 1000 car seat and the reasons for purchase. For readers unfamiliar with that article, a precis is that, even with a large rear seat, 2 high backed booster seats and a baby seat were not really a practical proposition. Our solution was found in the Multimac, which provides 3 or 4 seats with proper 5 points harnesses.
The seat takes the form of a bench that is fitted into the back of the car and sits on top of the existing rear seat. Tethers made out of toughened seat belt material hold the bench to the existing seat belt mount points. The unit itself is very robust and well constructed. When ordered from Multimac they take around 3 months to be supplied as they are built to order. This is a lengthy lead time but it does mean that custom trim can be specified.
As Bo, our youngest requires a baby seat we bought a Minimac baby seat which locks into either the offside or middle of the 3 seat Minimac 1000. This adds another £270 to the cost (we bought our Multimac second hand for around £800) but is required as the Multimac can only take the Minimac. It would be nice if it could fit a Maxi Cosi seat but I would imagine that Maxi Cosi would much rather you bought the seat and base from them (which we did, as it happens, and found that Maxi Cosi don't design for a situation where you have 3 kids and don't want a people carrier).
In practise the Multimac is easy to fit (though I recommend using 2 people to lift it in) and pretty easy to work with. Once the straps are set they don't require very much adjustment. Our 4 year old needs help doing hers up but Logan (7) can easily strap himself in. Likewise the baby seat is very easy to get in and out and to get Bo strapped in and out of. We tend to strap him into the seat with it already in the car as we don't attach the seat to a buggy but it's not hard to clip in and out. It could be argued that the baby seat is heavy but then it's made of pretty tough materials and we leave it in the car, so I don't mind about that.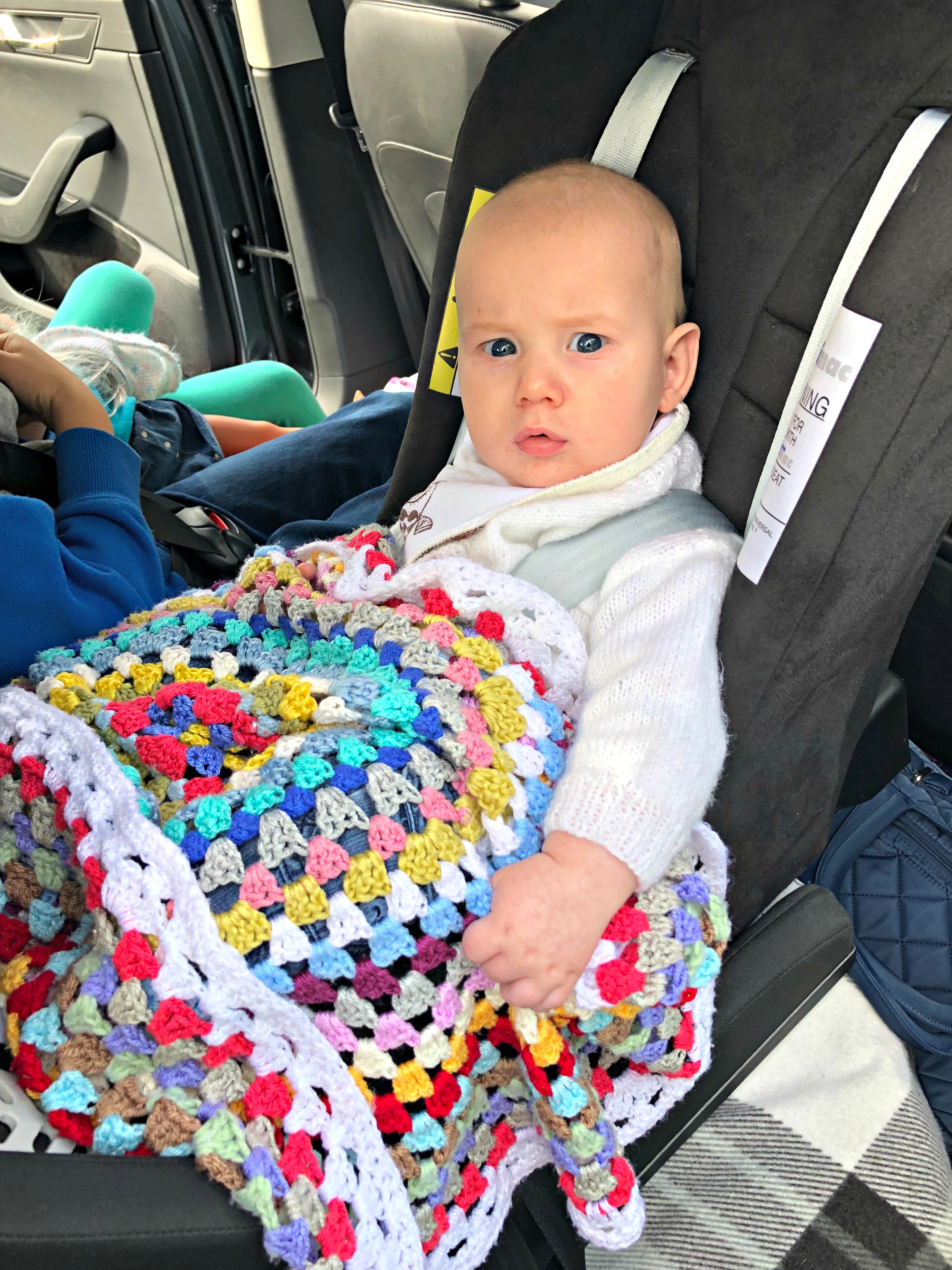 The kids find the seats themselves comfortable over long journeys, more so than their booster seats. Normally Aria would complain that her booster seat made her bum sore but she did not moan at all on our journey to Wales this summer (well, she did, but not about her seat). With Logan we had to get the headrest set before he was comfortable but there is a specific headrest for older children that we can get in future.
So the seat works really well. Stuff we did not like so much was the foam material on the straps. We're the second owners of the seat and the foam is holding up ok but we felt a pad and cordura cover would probably be longer lasting. Also the straps on the Minimac do not have any pads and I think that it could do with these as we have had one occasion when the strap has rubbed Bo's neck a bit. Another minor gripe is the material on the Minimac. It's alcantara, which is similar to suede and, while it looks and feels lovely, I'm not sure how easily puke will wipe off. We had a poo explosion in it a couple of weeks ago and luckily my son was still using the newborn kit so we were able to take that out and wash it, but I'm not sure how the seat cover itself would wash. One thing my wife really misses is not being able to put the baby seat onto our pram base. Finally, it would be great if Minimac would add an option for extended rear-facing to their range.
So, would I recommend the Multimac? Yes, if you can afford one. We did the numbers and to get out of our lease on the current car and get a 7 seater to use our existing seats we'd be looking at about another £200 a month. In those terms, the £1100 or so we spent on th Multimac, Minimac and fitting kit (plus a couple of other bits) was an overall saving. That being said, another option would have been to sell our car and look for a cheaper MPV. I'm confident that, long term, we got the best deal but we were lucky enough to have some in savings. A lot of people would simply not be able to find that cash when they're having a new baby. Another point to note is that they hold their value very well, so if you do get one, you should be able to recover most of your cash when you come to sell it on.
So it's a great piece of equipment and yes, I would definitely recommend one if you can stretch to it. If you want to cart around multiple kids without wanting an MPV then this is the solution for you. When looking at the photos, bear in mind we got the smaller version, we could have fitted the Superclub sized unit. The unit we have is capable of being fitted into a Ford Fiesta, pretty impressive really.
*Please note we purchased the Multimac car seat ourselves