*Please note this feature contains affiliate links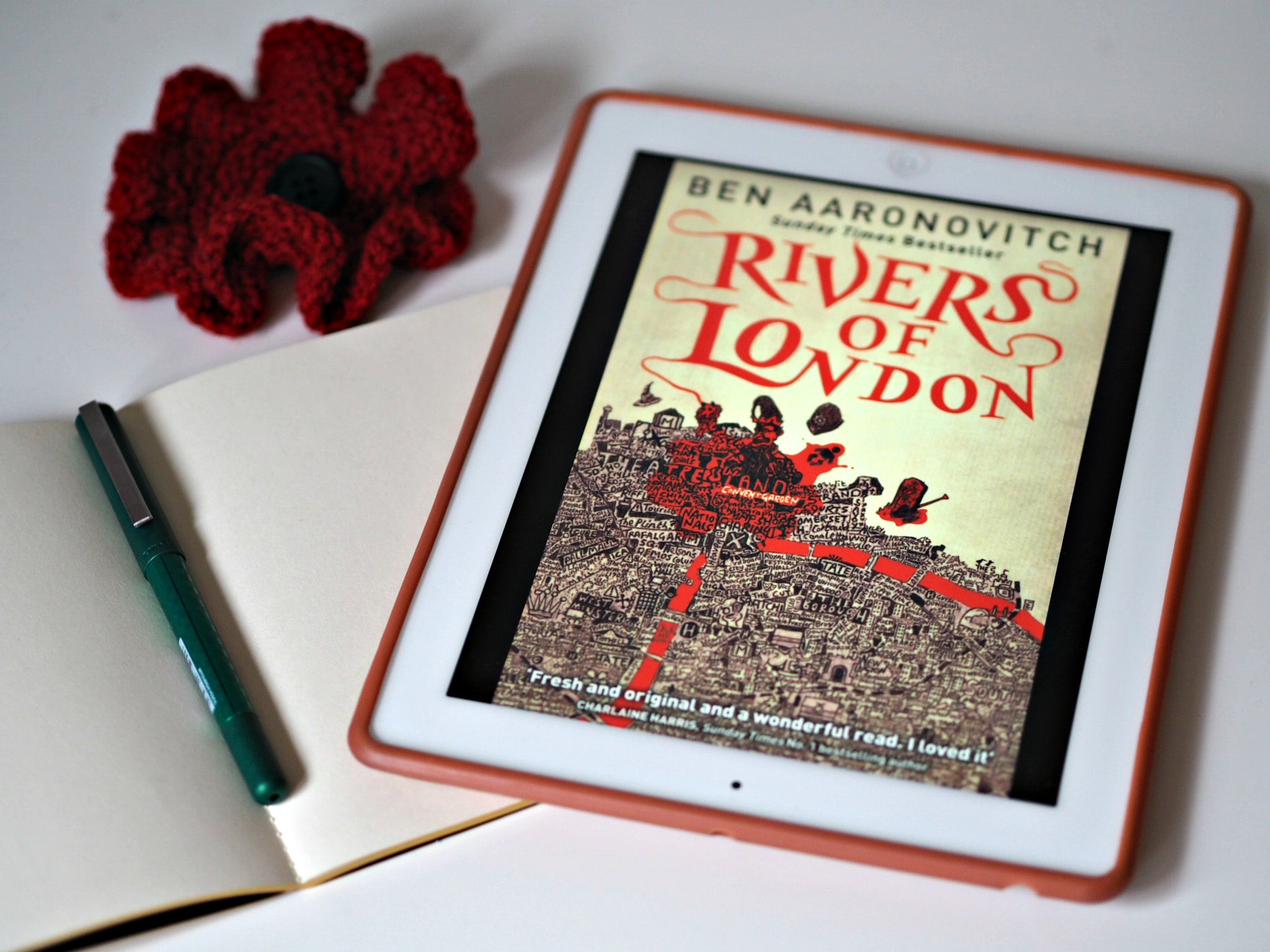 What I've Read and Watched in September and August 2018
I ended up missing this feature last month, things are still a little bit hectic here. So this is  double issue for you.
Read
I think this might be my worst two months ever for reading in that I have only managed to read one book in the entire two months. I have been reading the Rivers of London by Ben Aaronvitch which is a book my husband recommended to me and one both he and my Dad have really enjoyed. I always feel nervous about reading other people's book recommendations though in case you don't like them and I usually have a pretty definitive view on what I like to read too. I enjoyed The Rivers of London, but I wouldn't say that it's a book I would normally read.
The book is about a detective in the met police who discovers the world of magic in London and ends up being recruited as an apprentice for the magical division of the police. It's set in London and is a well researched book with some really great world building – all of the rivers are magical people for instance. I do not if it's because I read the book in snatches around baby feeds in the evening and because I was very tired when I did, but while I enjoyed the book I just didn't find it the real page turner the my husband said that it was and I probably won't continue on with the series. I guess it just goes to show different things appeal to different people. It was a good book, I just didn't completely love it.
TV
We watched quite a few TV shows in August after my husband was recuperating from his hernia operation. We haven't finished all of them, but these are the shows that we finished.
Nurse Jackie Seasons 1 – 7
Nurse Jackie is a new series we decided to watch on NowTV (who I am currently working with), we liked it so much that we binge watched the entire seven series. It follows nurse Jackie, who is a nurse with a painkiller addiction, brilliantly portrayed by Edie Falco. It follows her life, her addiction and how she manages it (or doesn't), it's compelling to watch as Jackie is an amazing nurse, but the rest of her life is a bit trickier and ultimately her addiction consumes her. A great TV series.
Ray Donovan Season 5
We've watched Ray Donovan for a few years now and series 5 brings with it the fabulous Susan Sarandon. It is also focused around Abie – Ray's wife's fight with cancer. Ray is a character you route for, but you don't always like and season 5 was another cracking instalment.
Grey's Anatomy Seasons 13 & 14
Grey's Anatomy is a show that I watch all on my own as my husband is not a fan. But he went away for two weeks at the beginning of October for work so I went on a big Grey's anatomy binge ready for the start of the new season a couple of weeks ago. I do miss a couple of big characters who have left the show and season 14 brings with it another couple of big exits, but it's such a brilliant show. From the lives of the characters to the fascinating medical issues and surgeries they contend with. It is firmly on the list of one of my favourite ever shows.
https://youtu.be/Ncn0L-ykTOM
Film
No really sensible or intelligent films for you this month. Just a couple of vintage films and a total cheese fest!
Baywatch (2017)
I knew before I started this film that it would be a total and utter cheese fest. I watched it with my sister one night, accompanied with a take-away and some ice cream and I think the word cheese would be an understatement here. The film totally takes the mickey out of itself all the way through, the plot is completely ridiculous and the cameo performances even worse. But it was a bit of ridiculous entertainment never the less.
Splash
This film was on NowTV and I thought that might children world love it, because I did as a child. But after we had started watching it, I realised I was probably bit older when I used to watch it than my children are. Aria loved watching the mermaid parts, but got a bit bored. Logan surprised me by watching it all the way through but said it wasn't his favourite. Oh well, I still love it!
The Neverending Story
I used to love this film and my children equally love this film. It is an absolute classic. We put it on when my sister came to stay with her children and they loved it too. The theme tune, the dragon, the plight of Atreyu to save the world. If you've never seen it, where have you been?
That's it for me, have you read or watched anything fab this month?